Youtube has announced it is blocking its advertising resources after a short video of the "Split Brother" filmed the body of a suicide bomber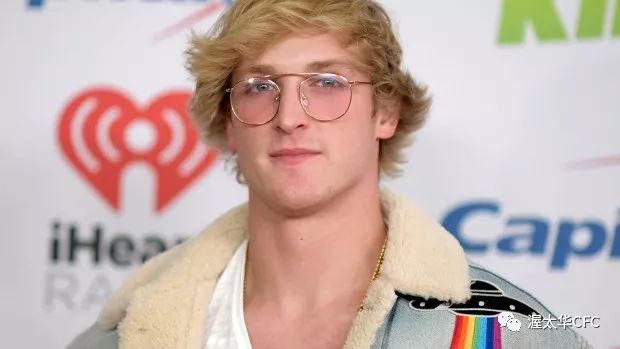 Video platform Youtube announced this morning that it would suspend its use on YoutubeLogan Paul (commonly known as Split Brother)Ads in the channel. According to the analysis, the move will cost Logan Paul nearly a million dollars.

In a statement sent to The Verge, a YouTube spokesman said: "After careful consideration, we have decided to temporarily stop advertising on Logan Paul's YouTube channel. It wasn't an easy decision, but we believe the behavior he showed in his videos made his channel not only unsuitable for advertisers, but could also have a negative impact on the wider audience. "
What on earth did this little brother do to make YouTube so strict?
Logan Paul, who has 15 million followers on the pipeline, is one of the biggest fans on the internet, and most of his fans are teenagers. Because of a lot of absurd videos of the fork before, by the Chinese netizens commonly known as "the fork brother."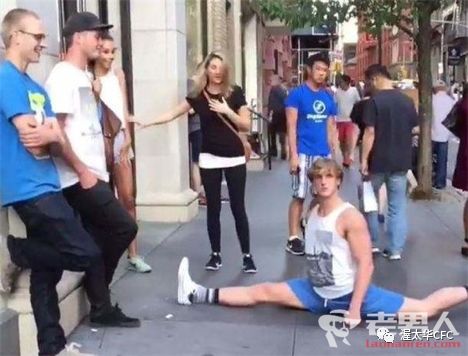 On December 31, 2017, the split brother uploaded a video in which he declared, "This is absolutely true for YouTube."A historic momentBecause I'm pretty sure this has happened to no one on YouTube. Then again, fasten your seat belt, because you'll never see a video like this again. "
In the video, The Split Brother and his little buddy come to Japan famouslySuicide deep forest "Aokihara", filmed "haunted", just did not expect to really let them meet a body with obvious signs of suicide.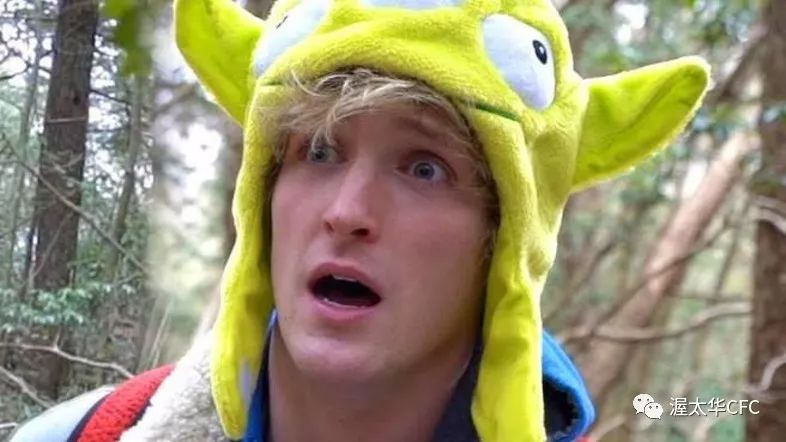 The video can be heard shouting: "Are you kidding me?" Then he took a few steps back and repeated in front of the camera that they had seen a body.
The scariest thing was that the camera gave itA close-up of the deceased's faceDespite the fuzzy treatment, the rest was still visible, and the split brother then approached to observe the body, with one companion saying he "didn't feel very well." But the split brother said, "What, you'll never stand next to a dead man?" "After thatHe laughed。 He later explained that he laughed because he didn't know how to deal with the emergency.
The video then sparked a heated debate among the crowd, with many netizens arguing that he should not show the body of a suicidal person for a click, which is irresponsible to the suicide victim and his family, and that Paul's audience, mostly teenagers, could be traumatized.
There are even other yotubers who come out to condemn the split brother: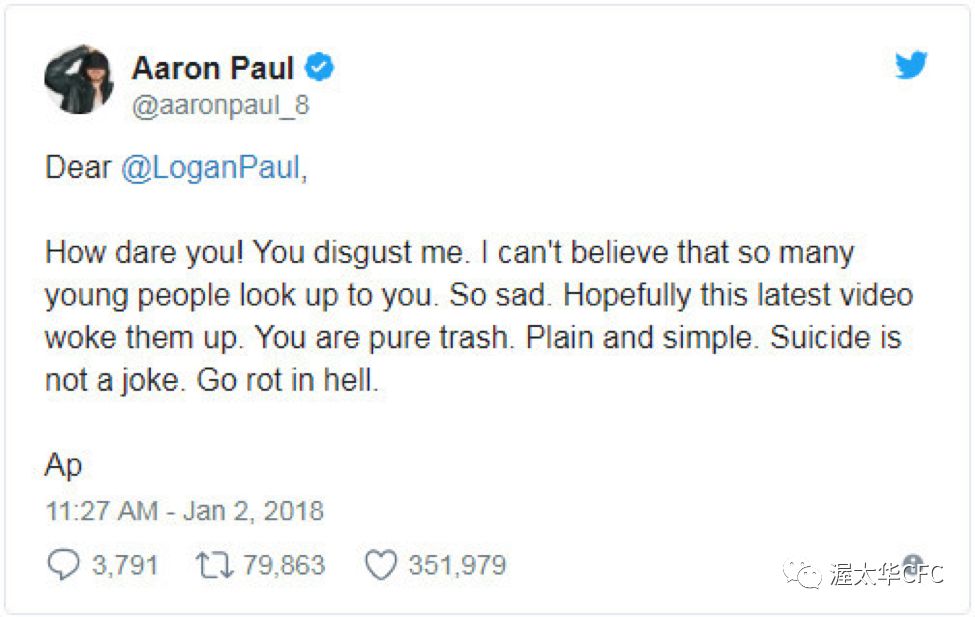 After that, Logan Paul quickly deleted the video and apologized on Twitter, saying he didn't realize what he had done wrong and was making his first mistake, not to catch the eye, and some time later released a video about the dangers of suicide, trying to make up for it, but the crowd didn't pay for it at all.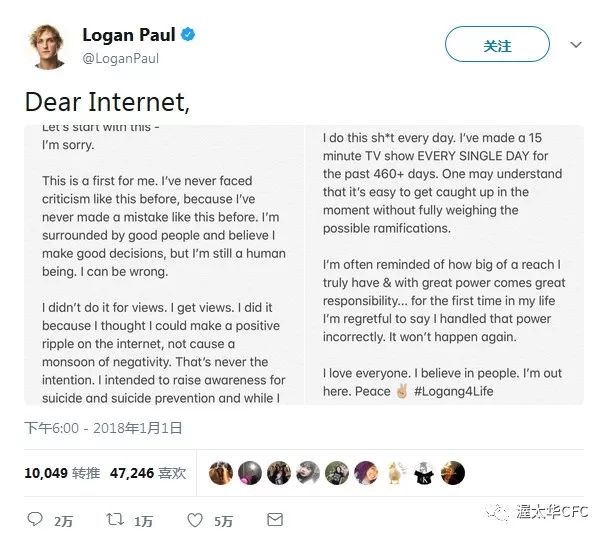 After all, once the video is uploaded and posted online, it goes viral, and the sheer number of fans and youth-oriented fans has had an irreversible negative impact, especially on the youth community. Not long ago, YouTube revealed a "child danger" and looks set to make a more comprehensive adjustment to such content censorship.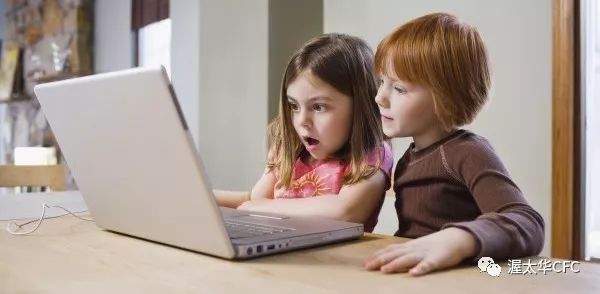 (Compiled by CFC reporter Mandy)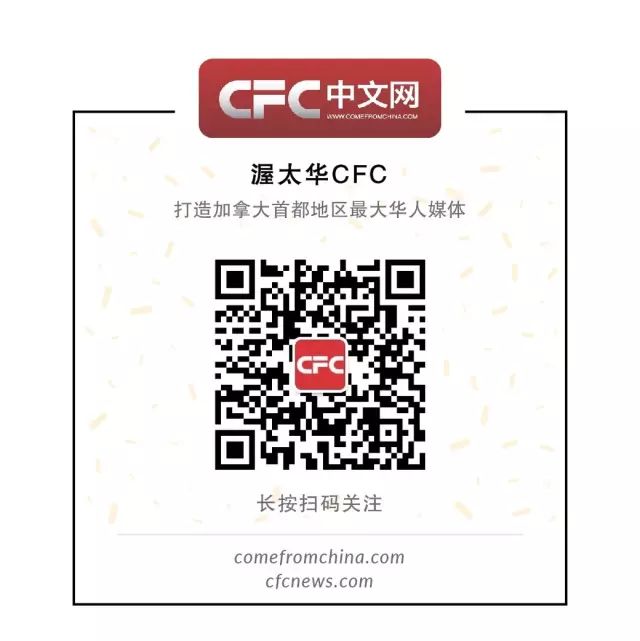 ---