Media reports . . Hand swimming out to sea, how to put video ads on YouTube for the game guide 100w plus
Last week we sharedHow Facebook ad delivery is boosting game retention by 66%》。 At the end of the article, we roughly mentioned that in several common forms of advertising in the market, video ads compared to image ads, the game's three-day retention can be increased by 66%, conversion rate can be increased by 64%, pay rate can be increased by 46%. So today, let's talk about how to use video ads to get more effective users on the traffic platform.
Just a few days ago, at a Google X PerforMad class hosted by Madhouse, Albert Ren, account manager for Google's Mobile App Marketing division in Greater China, Gao Tian, Google's mobile marketing manager for Greater China, and Zhang Zhuoli, a senior optimizer at Madhouse, shared questions about how video ads guide games.
Since 2006, when Google announced its $1.65 billion acquisition of YouTube, the video site, it has become Google's own streaming platform. Interestingly, YouTube itself has the attribute of "the world's second-largest search engine" and is the most searched site outside of Google. So when you use video advertising for promotion, the attributes of Google's advertising platform and the research on the characteristics of video advertising on YouTube platforms become particularly important.
Today, dragon and tiger leopard for you to solve the following questions: Google platform advertising types? What exactly are the elements of video advertising? What kind of video ads are more attractive? How do I get more than 15W new users for an SLG game that's been in operation for a year and a half with a second wave of conductivity? Gossip, let's get started.
What exactly are google video ads?
Albert Ren, account manager for Google's Mobile App Marketing division in Greater China, tells us that game users are spending more time fragmenting as smartphones develop. Not only hand travel has become the main entertainment way in people's lives, because in Europe and the United States and other developed regions, wireless network coverage is better, network providers of low traffic prices, so watching mobile video is also a lot of people on the way to and from work, leisure entertainment.
In the global market, two out of every five people are YouTube gamers. People who watch and search for videos on YouTube are usually looking for fun, entertaining content. Statistics show that most of the youth and adult population will watch videos on YouTube. Data show that from January to February 2016, 78% of players uploaded videos on YouTube.
Currently, Google's video ad formats are divided into fixed-price pre-ordered versions (CPDs, CPM) and effects versions of bidding mechanisms (CPPs). The pre-ordered version is divided into front-page header ads and CPM exposure-based video ads, while the effect version is divided into YouTube head-to-head video ads, YouTube exploration ads, and Admob full-screen video ads.
In contrast, pricing ads can get priority reporting and promotion rights, but may need to be combined with the purchase of search ads to better achieve user conversion. For example, the overseas version of "Dream Three" in YouTube after the first page ads, in 28 days to get 400,000 new installations, compared to the previous no home ads, the game conversion rate increased by 10%, advertising conversion rate increased by 100%.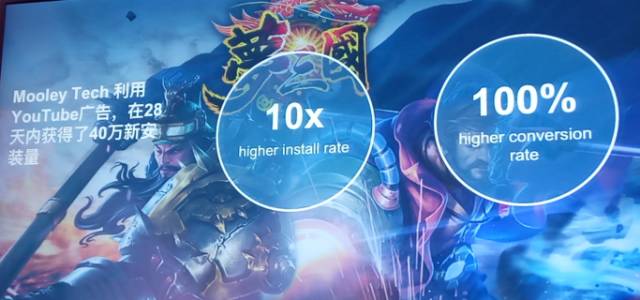 There is a consensus on advertising: every ad display is a display and packaging of the product brand. And mobile Internet users' behavior habits determine that advertising production should be more simple and convenient. It's worth noting that while YouTube can conduct game products, because there are so many kinds of video content on the platform, it's likely that the new users who are imported into the game aren't players. Therefore, in order to improve the conversion rate, advertising content should reflect the game content and game highlights. Advertising is essential for the follow-up of game products. So what kind of ad video will bring more users?
How do I design ad videos to be more attractive?
Many people say that video ads are expensive to run and have a poor conversion rate, so they give up after a round of trying to run them. In fact, the success of video advertising is not only money investment, but also design, delivery in different ways. So what kind of ad videos are more attractive?
1. Emphasize the net red effect. 60% of YouTubers or subscribers will be influenced by their favorite internet suggestions. Therefore, "net red trial game" "net red interpretation game" similar video can get a higher conversion rate. But need to pay attention to a point, the game recording must use dual-screen mode, reveal the game content at the same time also want to reveal the red face of the net, otherwise the user's resonance increased relatively small.
2. Use game videos, video recordings, and classic shots. It is recommended that you do more wonderful screenshots in the game.
3. From the results of background statistics, the current advertising performance of the best time in 6-14s, generally speaking, the advertising market should be in 30s, but the analysis found that short-term viewing and conversion rate is better.
Therefore, it is recommended that you do AB-controlled trials before the official launch. For example, at the same time, the same content of the case of video time is controlled at 5s, 10s, 15s and 20s, and so on, and then collect data on the number of conversions.
4. To embed game information in the game video. For example, the name of the official logo, game Icon, or publisher is placed in the publicity, placed in the four corners of the screen does not obscure the screen. This is equally important for the domestic market, such as "Dream West Tour" in the brand advertising broadcast, the bottom left corner of the screen will show the game LOGO. QR codes or download addresses are important if new games are running online and offline ads.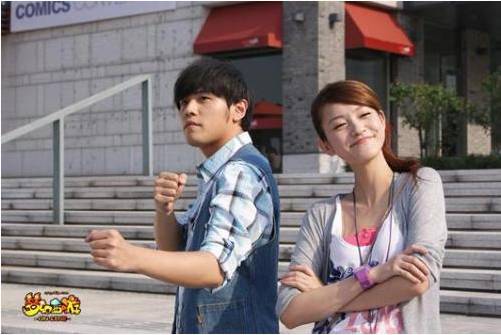 How do I increase the chances of being discovered by a player?
The ensuing question is, after understanding the general rules of ad design, how do you get video users to pay more attention to themselves during the ad content and information display phase? It is recommended to do the following:
1. Video titles must be engaging, precise, and unique. Mainly reflected in the thumbnail of the picture and text to match, the total number of words less than 45 words, if there is a specific need, must be by name, important sort.
2. Thumbnails must be distinctive. Choose a picture that is unique and appeals to users and is best suited to describe the content of the game. Emphasize brand consistency and game entertainment.
3. Encourage user interaction. Using information cards to guide games often brings higher brand awareness and ad memories. Information cards are best made easy for users to do, such as downloading or watching.

The game in pictures is from Beach Bugy Racing

Take advantage of the "call-to-action" (call-to-action) conductivity of YouTube's advertising platform. Because CTA can stream in TrueView, users can click after watching the ad for 15 seconds. In general, CTA applies only if Edwards is already associated with YouTube.
4. Be sure to do a good job at the end of the game advertisement. Usually in the last 5-20 seconds of screen content, the game can promote their own content, download methods, links to other sites and the Store and so on. The current use of these interactive end-of-screens applies to video content over 25 seconds.
How to use the ad mix, get 15w plus?
After understanding the basic theoretical points, let's use an example of the combination of advertising. Madhouse's senior optimizer, Zhang Zhuoli, shared a case study of the SLG game Ark of War. Before the optimization, the game had been in operation in the United States for more than a year, so the optimization was for the game's second wave of installation conductivity.
Before optimization, the game's individual user gets costs about $8-9. Optimised, ROI-oriented, the game has the highest revenue in the U.S., followed by South Korea and Canada. RoI overall increase of 89%, retain 45%, the acquisition cost of a single user in 5-6 yuan, that is, an average reduction of 2-3 yuan per installation. The game ended up with about 150,000 additional installations, which would calculate the approximate revenue.
In terms of delivery types, YouTube, search ads and UAC account for 20% and Admob for 40%. Overall, Admob's traffic is slightly cheaper than YouTube's, but much better in quality than UAC's.
It's important to note that when running search ads, your competitors may be more than just games, apps, and brands such as groceries, cars, and more. And these traditional industries will also set search terms such as "games" when branding, which leads to the price of some of the broader popular words is very high. A "game" word unit price may be as high as 20-30 yuan. Therefore, it is recommended that you cast more brand keywords, such as the original name of the game, multiplayer games, adventure games and other keywords.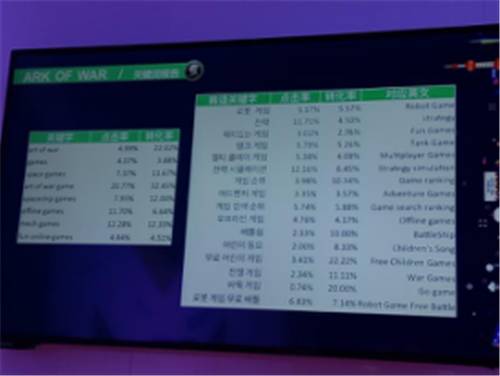 By contrast, the biggest difference between Google's advertising platform and other foreign advertising platforms is that its data volume is very large, the backtest data itself will be suspended, generally in 7-13 days or so. So the statistics of the data will be delayed accordingly, the first day CPA in 20-30 yuan, the next day at 15 yuan, the third day 10 yuan, and then slowly fall back, the final unit price can reach about 3 yuan, which is more than a year, the total guide of more than 1 million games is of great significance.
Conversion rates are not shown at first, and then the curve slowly increases to 20%, 30%, and some ads can reach 40%. Targeted ads like Search can even reach 55%, but it is recommended that you control the budget on Search, which also mentions that search terms are too expensive and that a "game" word click price may reach 5 cents or even a piece, depending on the country and vocabulary.
In the preparation of materials, to advertising diagrams, for example, the design must take into account the aesthetic differences between China and foreign countries, such as the design of male tasks: face-shaped quartet, color matching more prominent individualism, heroism, background with combat scenes ... you can get good results.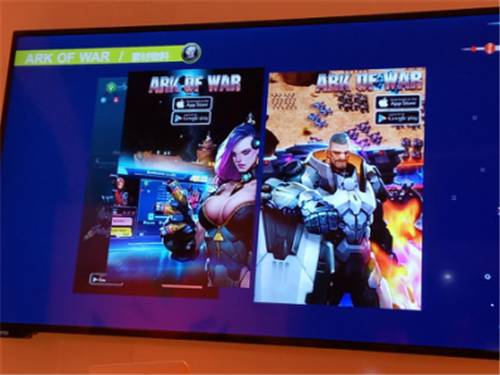 Everyone is asking what works best. In fact, for non-video advertising banner display, because of the limited area, the clearer your picture ads, the simpler, the more clear the user will see, the easier it is to click, if the material fits the product, the conversion rate will be higher.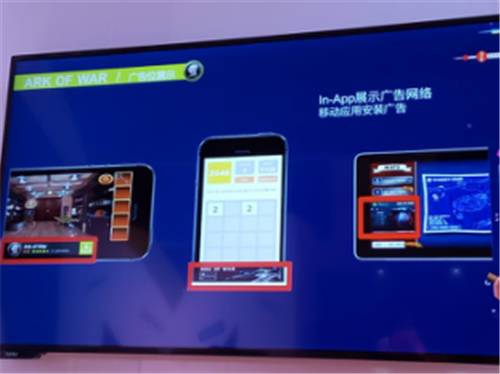 In summary, in addition to studying the major advertising platform delivery mechanism, we must pay attention to the content and quality of creative materials. For mobile video advertising, complexity is not necessarily a good thing, simple, powerful, intuitive expression can attract the target user. Dragon tiger leopard here need to remind everyone that, although we are all talking about video advertising prospects bright, operability, but playing a good advertising display combination boxing, more important.
---
-END-
Source: Hand-Traveling Dragons and Leopards
▼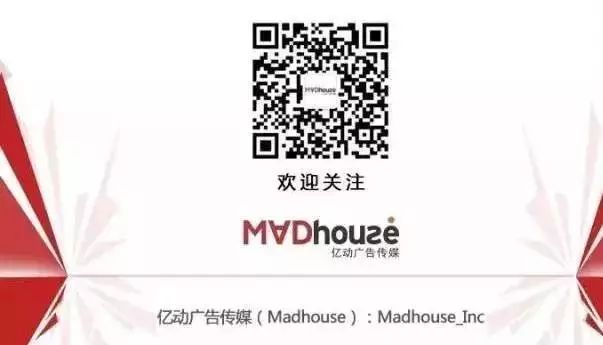 ---