How to appeal to all users with one ad, YouTube has launched a chilling new marketing weapon
The rapid development of the Internet today, people have countless ways to connect to the network to watch video, for many people, already have more than one screen, a variety of large screen small screen, fixed screen and mobile screen, but also to distract people's attention to various channels. How to reach the target population, attract the attention of the crowd, which has become the focus of all video marketing and video advertising behavior, but also the most headache for all advertisers, because, the more channels to reach the target audience, the more scattered the channels that can reach the real target audience, then the less ads can attract consumer attention.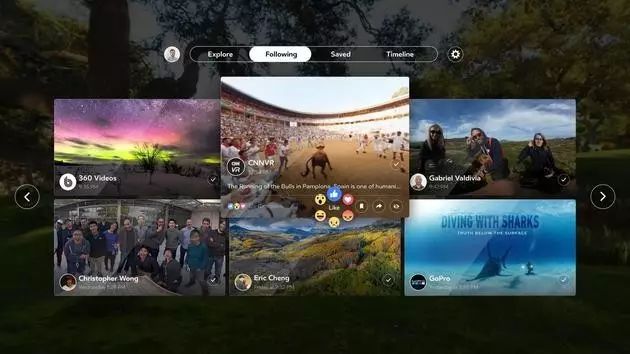 In our previous report on online video advertising trends, we mentioned that users are becoming less tolerant of ads (Shorter, shorter -- Ooyala's global video advertising market trend), so, whether for the platform or for advertisers and agencies, how to maximize the user video advertising viewing experience, do not push themselves to the opposite side of the user, become the most important problem to solve.
Google is a very active practitioner and innovator on this issue, and just this week, after a six-second ad attempt last year, Youtube launched a series of innovative new marketing tools that have attracted countless attention in the industry, most notably a new one called Director Mix. At the heart of this marketing tool is the same ad, which automatically adjusts when faced with different users. For example, when advertisers provide creative material for the same set of video ads, Google's systems can automatically create thousands of versions to match the characteristics of different audiences. Just like the thousands of people that have been mentioned before.
In other words, advertisers can upload multiple different voice-overs, backgrounds, and copies, designs, according to different user groups, the system can automatically produce different versions of video ads, and these ads at the right time and scene, pushed to the corresponding precise users.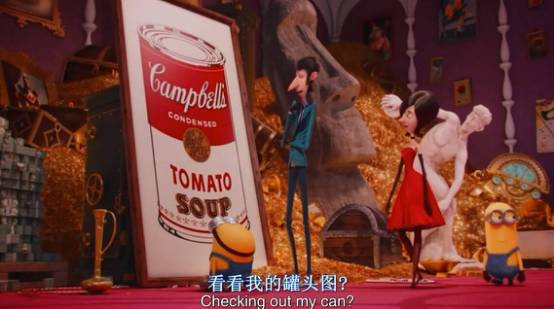 Campbell's Soup, the canned soup maker, has tasted the sweetness as one of the first Director Mix users, using the system to create video ads based on what users actually watch in different Youtube videos they watch. For example, when watching Orange is The New Black, users might see a six-second ad (Google previously defined a six-second ad called a buffer ad) asking, "Can your cooking improve food in prison?" Our soup is 20. "That is, the content of this ad is actually relevant to what the user is watching. If you're watching Game of Thrones, you're probably seeing another ad. In a recent market survey, it was also shown that such advertising forms did work better than other forms of advertising, not only increased sales of Jinbao Soup by 55%, but also increased user memory of advertising by 24%. On the social platform has also triggered a lot of netizens spontaneously for the golden soup of this kind of advertising hot discussion and drama, such as some netizens said that if you watch "Marie Queen Mary", will produce a paragraph "no bread to eat?" Why don't you have some soup? Looking at Twilight, will it produce a passage of "Can human blood taste better than our soup?" "
McDonald's has also produced 77 versions of a campaign using Director Mix, though it has not yet been released. The market is also looking forward to the release of McDonald's series of ads. If Campbell's Soup, as the first crab-eating advertiser, is still a small-scale test, it could be seen from McDonald's as the beginning of a large-scale launch of such ads. Perhaps in the near world, the production and delivery of ads using Director Mix will be a preference for many advertisers.
If you want to mention some forms of advertising in China, and this way of the original idea is somewhat similar, you can refer to the current domestic hot ideas in the insertion of advertising, creative content is also based on the actual video content watched by users, in the recent NetEase Technology on the middle of the advertising market report article mentioned that the industry expects the entire creative market this year will reach 2 billion, and good programs, advertising space is simply not enough to sell. The main reason why this market is so hot, like Director Mix ads, is that they work perfectly with content and are much better than traditional ads in attracting attention, attracting attention and discussion, and even bringing in purchases.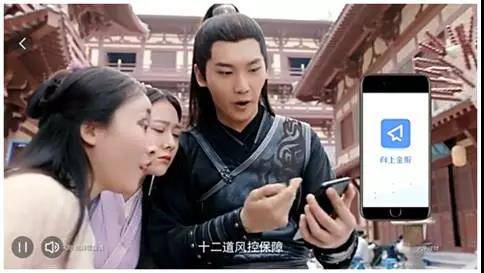 However, unlike the human production mechanism inserted in domestic creativity, Director Mix technology is the use of AI technology to automatically complete the generation of advertising content, and it occurs randomly, if not considering the time and budget of delivery, theoreticallyDirector MixThere is no limit to the number of ads generated, and any new content scene can generate a new ad in a short period of time. This is unmatched by human resources, and in the future, such a way of serving ads will make it easier for advertisers to know which types of ads perform better and capture users' attention better, thus providing better guidance for future generation and delivery. From this point of view, the technology is undoubtedly subversive.
Also released at the same time as Director Mix are several innovative marketing tools, such as Custom Affinity Audiences and Video Ad Sequencing. Either way, Without exception, Google wants to help advertisers get more attention, reach their target audience more accurately, and deliver a better experience for their users. As mentioned in our previous article, users are not completely unacceptable advertising, for high-quality content advertising, user acceptance is still very high, so, spend more thought on the content of advertising is certainly good, do not be the same, do not be too long.
Want to know and share everything about online content
Add tea sister-in-law WeChat hxgkk-kdb
Let the tea sister take you thereMars Communication Group
---