What's the difference between Facebook ads and Adwords ads, and which works better?
Facebook ads have the same thing as Adwords ads, for example, they're all based on the bidding mechanism for click-to-charge. But there are some differences in these places.
First, the user intent
Adwords ads are triggered by searching for keywords entered by users, who themselves are likely to already have a need for the product service they are looking for, so there is a greater chance that the ad will be converted to a customer. Adwords ads are for potential customers, and Facebook ads are for potential customers, you're looking for potential customers by filtering the interests and behaviors of your ad audience and then sending ads to them through the Facebook platform, sparking the other person's desire to buy.
Second, advertising coverage
Facebook's ad reach is broader than adwords ads, which can turn audiences who didn't have much desire to buy into customers. In turn, adwords have narrower ad coverage, but more precision and higher conversion rates, but the true conversion rate still depends on the location, time, keyword matching strategies you choose to match in your adwords ads, and so on.
Population distribution data
Because Facebook requires users to register their real profile when they create an account, it has detailed demographics in its database. Adwords, which does not require users to create accounts, essentially lacks accurate demographic data, and its existing data is accessed through other Google apps that require users to log in, such as YouTube, Google Plus, and so on. Personal real information is very effective in finding more accurate users, for example, a 20-year-old girl looking for a "miniskirt" is likely to want to buy, but a 60-year-old male search is likely to be just looking for information.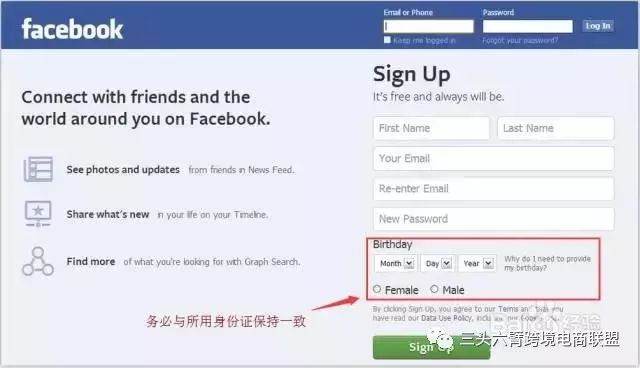 Facebook requires real information when you sign up

Fourth, the audience behavior information
By tracking users' behavior on the Facebook platform, Facebook is able to know what kind of information they are particularly interested in, which users are more likely to click on ads, and which users are only used to watching rather than clicking... Pairing your audience with your ad's goals with these behavioral profiles will make your ads work better. Adwords can't track visitor behavior accurately.
Facebook ads and Adwords ads are different in many ways, so choose which ads to choose, according to their own products and company positioning carefully choose, of course, you can do both.
(The text.)chapter source:Wanquan cloud e-commerce)
If the above content is infringing, please contact us, we will deal with it in a timely manner.

Three-headed, six-arm cross-border e-commerce alliance official website: www.stlb520.com
It's draft!
As long as it's yoursOriginal worksAnd happy to share, whether it is entrepreneurial experience, practice, dry goods or blood and tears history, we welcome spitting grooves. Please send us your work to our hard-working editor (microseal: stlb-yq),Well paid, from 100 yuan, not capped, pay according to the amount of reading, come and participate!!!
Amazon recommends collection methods:
Payoneer application link: (https://www.payoneer.com/zh/stlb/)
Worldfirst application link: (https://www.worldfirst.com/cn/signup/?ID=2307)
PingPong application link:(https://www.pingpongx.com/v2/pns/reg/channel/signup.htm?channel=stlb)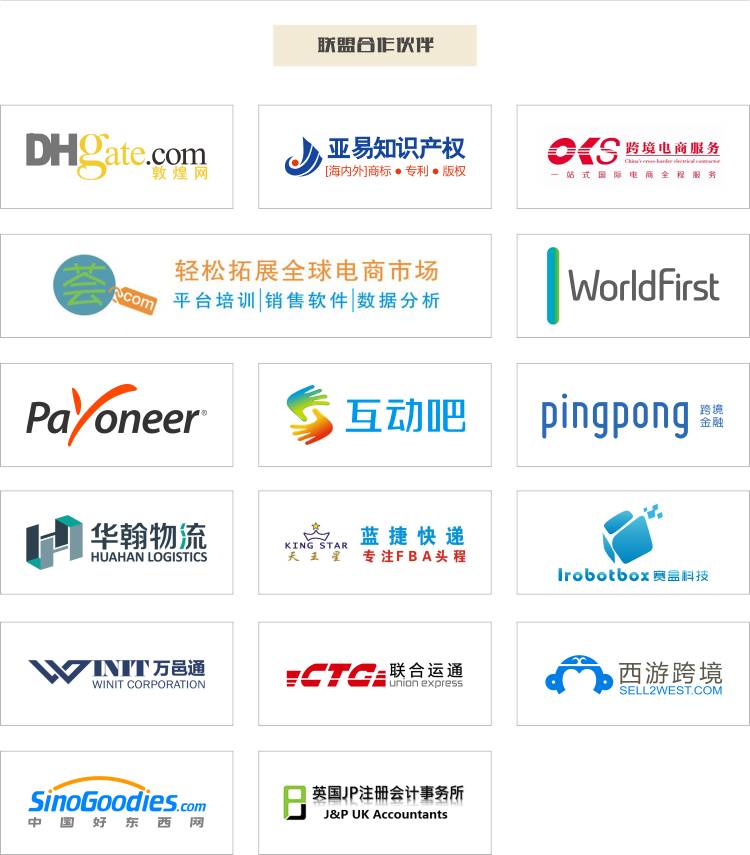 ---