Facebook . . Advertising, how to create a burst after the expansion effect is better?
One-stop solution for cross-border brand marketing
Phone:18515697258 (with WeChat)
QQ:2573234826
Long press to identify QR code attention, understand consultation!

How to measure the product
1 Product selection thinking
Products come out to run, mainly to see if the material of the product is good, novel and interesting small video, the intuitive performance of a certain function of the product, and then you can test it.
2 Start measuring the product's thinking
At first, the video can be less "perfect" and the landing page can be simpler and rougher. Then give a budget of $20 to $30 and let a product run. The allocation of $30 depends on an understanding of the structure of the ad.
You can build a campaign to turn it into a target, and then build 2-3 ad groups, one ad for each group. (If you're not confident in your material, or have more than one good one, you can build 2 ads) or build a campaign to turn it into a goal, building 5-6 ad groups, 1-2 ads per group.
In short, according to your budget, according to this structure, each ad group distributes an average portion of the money. (We recommend that noyds use ad group budgets here)
3 How to adjust your ads based on their performance
In this budget, we can continue to optimize and run, such as billing, increasing purchases, initiating checkouts, and so on. If there are no orders, no shopping carts are added, click-through rates are low, and the cost of previous displays is high, you can turn them off directly.
As shown in the figure below, the data for the first ad group is better, so we can keep it, and if we buy more than three, we can also add a budget. The last two, the third is ineffective, low click-through rate, high click-through cost, the previous display cost is high, can be turned off directly. Second, although there are no orders, but there are additional purchases, click-through rate can also, click-through fee can also be, then you can keep first.
Speaking of which, one might ask, how low is the click-through rate? How high is the cost of clicking? In fact, it still depends on the product and your own practice, three or four ad groups and discharge some data there that you measure, leaving a relatively good one, the rest can be turned off.

The case of the explosive
The most obvious manifestation of the explosion is the interactive data of the ad post! The figures in the picture below are all money!

Or something like this: this raging traffic ah

But in fact, such a situation is still rare, we encountered "explosive" may be dozens of interactions, and then there are more than a hundred clicks, three or four shopping, and some added to the shopping cart, at this time this product is even our "explosive reserve players." We see that the potential of this product may have explosive potential, and then look at its current performance is good, through us to expand its number(1, copy campaigns, ad groups: 2, increase the ad group budget: 3, good ad performance, good expansion, bad off)and make it more and more influential and become a blast.
Because as you have more ad data, Facebook's machines will become more familiar with your ads, helping you find the people most likely to buy your product.
How to expand the explosion
In fact, in many cases, our products are not as strong as shown above, but "preparation explosion", because the explosion is also through the expansion of the volume, then how do we expand?
First, let's say we've got a "pre-explosive" and the numbers are very good, and then we'll look at the other ad groups in this pre-explosive campaign and leave the good ad groups behind and turn them off.
Then copy the "explosive ad group" and, depending on your situation, copy 1-2 in our existing campaigns, or you can create a new campaign and copy 1-2 here. This makes it easier for us to compare which situation ends up with a better result. Because if you copy the same ad group in the same series, if these new copied ads don't perform well, it might affect the good ad group in the same campaign, the ad group that's ready to explode. But to be clear, Facebook ads want to run well, can only go to more tests, see which situation works well, so we all need to practice.
It sums up as:Copy a good ad group, and then copy for running good ad group plus budget, run bad off.
So how do you increase your budget? If your budget is $5-$10, then with a 2-3 order, you can copy the ad group and add it to $20-30. If you add a budget and the order is still increasing, we can add it to $50, $70, $100.
Finding explosives is an ongoing testing process to find out if the "prep" has not yet started running. All we can do is do more testing, find good products, and expand rapidly. Because it is likely to be rushed (copy) by other peers in a short period of time (attack), if the product is not running well, do not be discouraged, continue to test, while learning the performance of the product, as well as the characteristics of the creative. If conditions are met, we will do our best to be the original creator of the product, discover the characteristics of a product, and become the first to eat crabs.

The content of the article turnsLoaded from the sea guard
Infringement and deletion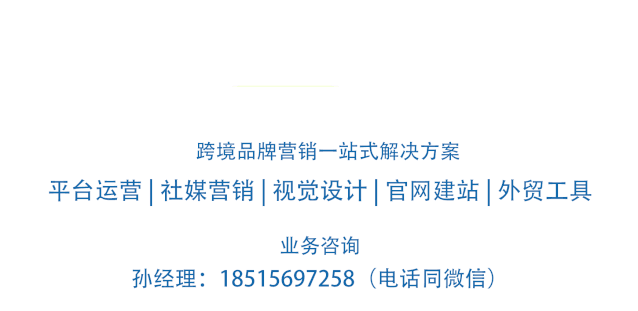 ---