More traffic and conversions with Facebook ads?
According to a recent study published by eMarketer, a leading U.S. data company, 42 percent of consumers who find brands on Facebook are likely to make a purchase on Amazon. This is actually higher than those who decide to complete a transaction on the brand's official website (36 per cent).

In fact, brands have realized that a lot of traffic on their Amazon product detail pages comes from Facebook. They may not be able to track traffic on Facebook, but they know it's valuable and has an impact. Brands have shown great interest in taking advantage of this.
Many brands are starting to take advantage of the opportunityAmazon Stores。 What is Amazon Stores? It's an Amazon landing page specifically for your product and brand, with a custom URL on Amazon. The login page will have your brand look and feel and showcase your products. Importantly, if you want traffic from Amazon Marketing Services ads (and external sources such as Facebook), no competitor can advertise in your store, making it an ideal landing page.
You can spend some of your e-commerce marketing spend on Facebook ads, such as Dynamic Product Ads Dynamic Product Ads, to promote specific products or product groups and attract visitors to your Amazon Stores page. You can also monitor ad performance and track metrics such as the number of visitors per day, page views, and more.
Amazon's online advertising is becoming an important part of the digital marketing ecosystem. If you already run ads on Amazon, you should integrate them into your overall digital marketing strategy to maximize ad efficiency.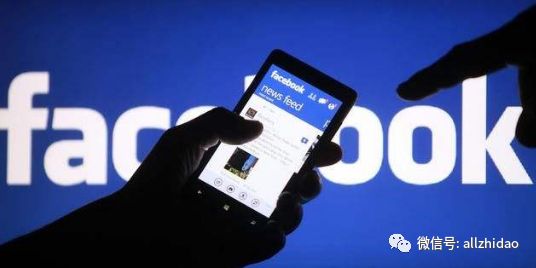 First, Facebook ad delivery tips
1. Social Proof
Run Social Proof with PPPE (Post Interactive Ads), collect a certain amount of likes, comments, and retweets, and use the same post to run conversion ads.
The reason is very simple, the same material, one has tens of thousands of likes, one 0 likes, which one would you click on?
2. Create a PPA ad with CTA
Create a conversion ad first, you can pre-schedule, the ad submits for review, and then you can get the ID of the adpost. Create pPPE ads with the same post. In this way, PPPE's advertising format with the content of conversion ads, can show more, breaking the original format of PPE restrictions.
3. Funnel
Conversion targets are incremented by simple events, starting with view content, then ATC, and finally purchase.
Facebook now needs an ad set to accumulate at least 50 conversion events a week to start auto-optimization, so either events are easier to reach or budget a little higher.
4. Bid manually
If you want better traffic quality, you can choose to use manual bidding. Automatic bidding is good, but it can also result in a portion of high-quality traffic that is not reachable, when it's up to manual bidding.
Facebook's recommended maxim cost per purchase is $30, so if you want better traffic, you'll need to pay $40 or more, or twice as much as the target CPA.
Manual bids are suitable for businesses with larger budgets.
5. Run low-cost Page Like
There must be a page situation that needs to run page like, otherwise it's not nice. But if you run American page like, maybe a like to a knife or two, expensive to meat pain. If you're not planning to use an interactive audience as a warm audience, consider low-cost countries such as Indonesia and India.
8 ways to reduce the cost of Advertising on Facebook
As the most traffic-dmissing social media platform, Facebook is now the preferred channel for many sellers to market. But if Facebook ads are not properly optimized, the ad budget will be consumed faster than the bill. This article explores eight ways to reduce Facebook's advertising costs without compromising sales.
1. Take advantage of the reach of Facebook videos
The first step in cutting Facebook's advertising costs is to use video in ads. Facebook prioritizes video content, so videos have a wider reach than other forms of content ads because they may rank higher. With more exposure, even if the cost of advertising remains the same, it may be able to increase your return on investment.
But that doesn't mean sellers have to spend a lot of money making videos to get amazing results, and mobile videos are now mature and can be viewed in millions. But at the same time, that doesn't mean sellers are abandoning image ads al completely, but if your ads are expensive and want to reduce costs, just without product video, you can use video.
2, improve the relevance of advertising score
If your advertising costs are getting higher and higher, you should first check the relevance score. Facebook's relevance score is similar to Google's AdWords quality score, which is one of Facebook's measures of ad quality. In short, Facebook measures the overall relevance of ads based on their quality and engagement, resulting in an ad's Relevance Score. This score is important for cost because it determines how often Facebook will display your ads and CPC fees.
Relevance scores are from 1 to 10 points, of which 1 is the worst and 10 is the best. If you want to increase ad coverage and reduce CPC costs, keep the correlation at 8-10. Sellers can view relevance scores by following these steps: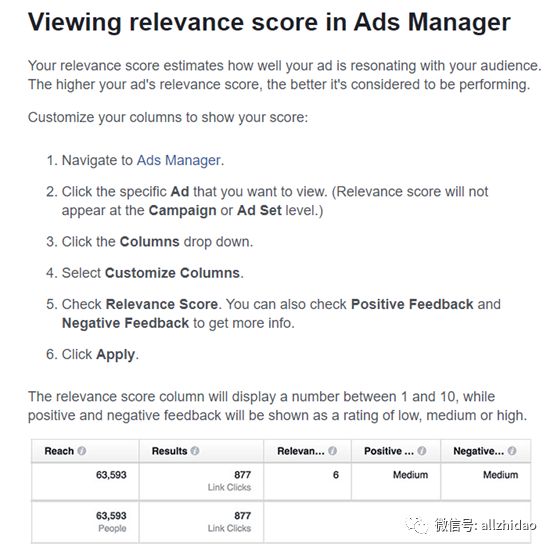 (1) Open "Ads Manager";
(2) Click on the specific ad you want to see;
(3) Click on the "Columns" pull-down;
(4) Select "Customize Columns";
(5) Check "Ritten Score". You can also check "Positive Feedback" and "Negative Feedback" for feedback;
(6) Click on "Apply" to view.
If your ad relevance score is lower than expected, there are three ways to improve your score:
• Make sure your ad content is not misleading。 Using "deceptive" text or images (also known as click lures) to get clicks in a misleading way can significantly hurt relevance scores.
• Make sure your audience is targeted accurately。 In other words, narrowing your targeting to a specific audience ensures that more people are targeted and find more relevant content.
• Make sure your ads don't last。 If you use the same ad for a long time and target the same market, the ad will become obsolete. Over time, your relevance score will decrease because consumers get bored.
3, set up Facebook pixels
If you haven't set up a Facebook Pixel yet, set it up because it can help you reduce the cost of Facebook ads. Not only does it give you access to more data, but it can further help segment your audience and improve click-through and relevance scores. In addition, Facebook pixels allow sellers to see what Facebook ads bring sales, allowing sellers to optimize their ads for a higher return on investment.
Using facebook pixels, you can:
Run effective redirect ads;
Use data to optimize your ads;
Track sales.
4. Limit your Facebook ad bids
Limiting Facebook ad bids can help sellers reduce costs if your Facebook ad relevance score is right, your ad reach is higher than expected, but your costs increase. And when your ad gets more valuable audience clicks, Facebook continues to send ads to people who click on it.
By using bid limits and create rules, you can ensure that your ads work within your budget. Therefore, the seller wants to make sure that the "automatic" bid is converted to "manual".
Tip: If you choose to bid manually, you should set it to "Average" instead of the highest, as shown in the image above. If you set the highest, you'll lose the most valuable user in your target audience.
5. Adjust Facebook audience overlapping ads
If your Facebook ads are too expensive, how many audience overlaps should you consider? Audience overlap not only means that you're targeting very similar goals, but according to Facebook, audience overlap can lead to poor ad serving because your ads are essentially competing with others.
Fortunately, Facebook has Audience Overlap tools that let sellers know if and where audiences overlap, ensuring better ad delivery and lower costs. Sellers can view the following steps:

(1) View "Audiences";
(2) check the audience you want to compare (up to 5);
(3) Click "Action" and "Show Audience Overlap" to view it.
This tool will tell you which parts of your audience overlap and how much they overlap: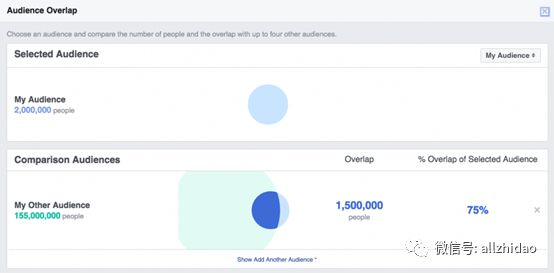 If, as in the Facebook example above, your audience overlaps high, and you can then combine or improve or change targeting by further segmenting, using Facebook pixel data, and so on.
6. Increase the click-through rate of Facebook ads
To reduce Facebook's advertising costs, you need to increase the CTR (click-through rate) of your ads. Because the higher the click-through rate, the higher the relevance score.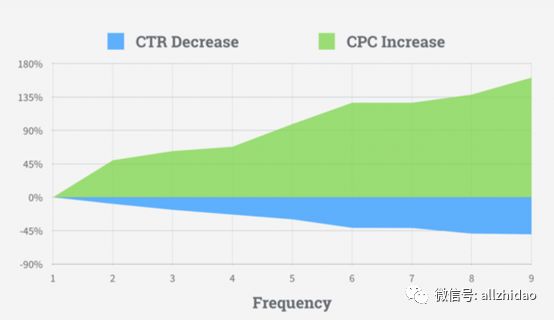 So how do sellers improve click-through rates? Here are two tips:
(1) Get a higher click-through rate by adjusting your ad's location
Facebook now offers a variety of feeds and platform ad locations. But sellers should remember not to choose an "auto" ad location, but to manually test the location to find the ad location that gets the highest click-through rate.
In addition, your ad location selection matches your overall goals and ad content. For example, if you're using high-quality images, a multi-figure presentation on Instagram will ensure you get a higher click-through rate and relevance score. Or, if you provide more granular promotional information, you can use Facebook messenger ads, which may yield a return on investment.
Sellers who want to maximize the value of performance and cost need to set a special location for each ad.
(2) Get a higher click-through rate by preventing ad fatigue
Ad fatigue is when an audience sees more of your ad and finds that the content is old, which in turn affects ad reach (when the audience starts to hide the ad) or click-through rate (consumers may no longer click on the ad).
Sellers can prevent this by setting automatic rules to keep the frequency of occurrence low. Sellers can set it up through Facebook's ad manager, then select Create Rule, and then you can change the display frequency as follows: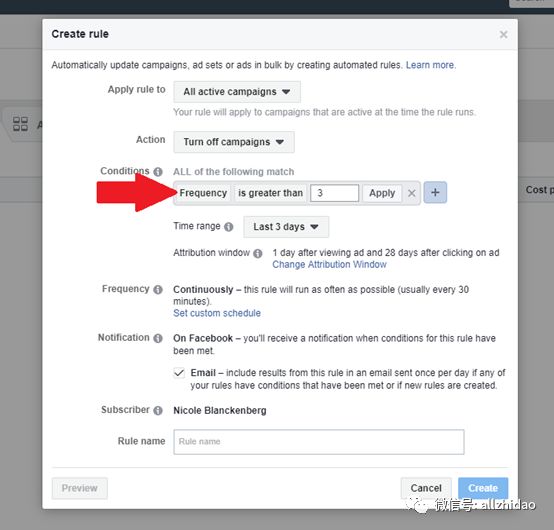 7, find the best time for advertising display
Not all audiences are active for the same amount of time, and in order to reduce the cost of invalid ads, sellers test when ads will be released. After you've made simple statistics about your ad data, you'll know when your audience is following your posts the most, so you can set your ads to run only during those peak hours.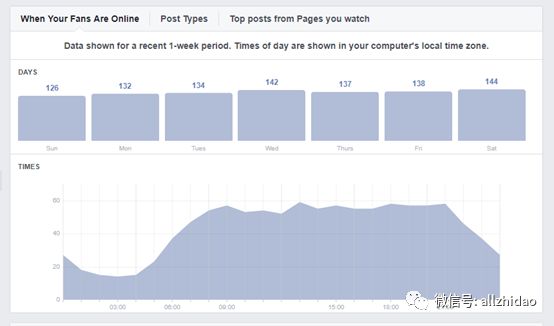 As the figures above show, more audiences are involved on Saturdays, and on Sundays they are the least, with the target audience being the most active between 9 a.m. and 21 p.m. This allows the seller to set the ad to run only for those periods.
8, more accurate targeting of the audience
The more accurate your audience targeting, the more likely your ad traffic is, not only by clicking on your ad, but also by sharing it with other audiences who are interested in content.
Click-through and conversion rates are not directly related to reach if audience targeting is too broad. In addition, your audience is set to be inaccurate, and your ads will compete and bid better than targeting the exact audience. For example, if your target audience is "female consumers aged 18-55 who like to work out," the ad competition will be higher than if the audience were targeted at "women aged 18-23 who like yoga and live in Sydney." Precise targeting ensures that your ads get a higher quality score.
Third, ways to get more fans to share Facebook posts
1. Timed PO:Po text five times a week to maintain your "first impression" in the minds of fans.
2. Select the PO text time:Set your best PO time based on your industry traits. For example, the restaurant industry typically interacts best between 7:00 am and 12:00 pm, while the retail industry interacts best between 8:00 am and 2:00 pm.
3. Use eye-catcher images:Alternately use pictures, movies, and plain text News Feeds.
4. Keep your post as short as possible:According to Facebook, fewer than three lines of text posts received 60 percent more "likes," comments, and sharing longer posts.
5. The post should be necessary:Your content must make your fans feel like you know them.
6. Use your real voice:Users become your fans and friends because they like what you do. So your voice on Facebook must be true to your brand.
7. Add a hint to summon action:If you ask fans to share, like, or leave a message, they're more likely to do so.
8. Creative use of APP:Apps for contests and promotions, as well as tables, polls, and more, can deepen the sense of involvement between fans and businesses or brands.
9. There is a sense of urgency:Posts can contain real-time tricks, gimmicks, and real-time meditatives.
10. Value:Before you share anything on Facebook, ask yourself: Will your fans get anything valuable from the content?
11. Entertaining:If your fans like interesting memes (Note: meme refers to images or films with slogans or slogans that are accepted by the community and then, in viral transmission, produce a lot of deformation and secondary creation), or if the response to the movie is good, use the type of media that works best for your audience.
12. Rich teaching:People like to share how-to guides and tips. Tip: It's easy to connect from Facebook to more detailed content.
13. Making a list:A list of infographics or PDF modes is good and shareable. Some common content that has been shared multiple times includes: "7 kinds of... method", or "10 different... something."
14. Seasonal:Special production of seasonal or up-to-be festivals.
---
Follow the subscription number Check out the previous article There are a lot of new sellers to learn

1、High conversion rate Amazon product photo shooting and production methods
2、Amazon New Seller New Account New Store Operations Note
3、Can you still make money doing Amazon in 2018?
4、Factors that prevent Amazon accounts from being associated
5、How much money is needed to operate amazon stores?
6、22 reasons for Amazon's decline in sales
7、About the reasons and solutions for Amazon account freeze stores to be blocked
8、Amazon's interpretation of various nouns
9、Amazon Australia registration flowcharts and fees
10、Ways to increase Amazon sales

11、Amazon seller's suggestion to boost sales

12、Amazon's big seller's selection experience is shared

---
It is recommended to collect this article, readily consult, shareTo the circle of friends, improve the sense of existence!

Welcome to share this article, reprint please reserve the source
Source . . Ah, you absolutely don't know (ID:allzhidao) cross-border e-commerce platform dynamic research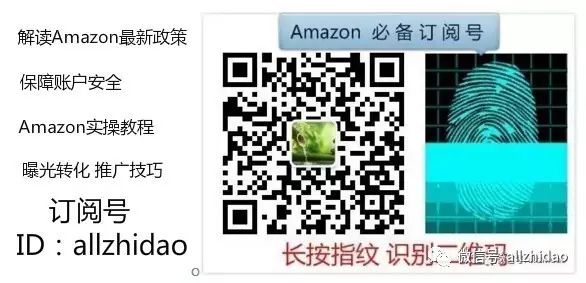 ---