Facebook ads don't convert, probably these 7 common factors are making a fuss!
Cross-border worry-freeID:STLB-36HAPPY
Cross-border e-commerce: find a platform, open an account, find products, lack of talent, to train, European VAT tax, international trademark patents, domestic and foreign companies registered, do account tax returns, bank account openings, account complaints, financial loans, on the cross-border worry-free!
Did your Facebook ads underperform? Do you want to know how to solve this problem? Here's how the seven common factors that block Facebook ad conversions should be addressed.
The Ads Manager wizard guides you through creating ads step-by-step, part of the process of completing the Detailed Targeting box.
You can target audiences based on interests and behaviors, target ads,But this targeting is only available to people who don't know anything about your brand.
Your target audience should be those who are interested in you: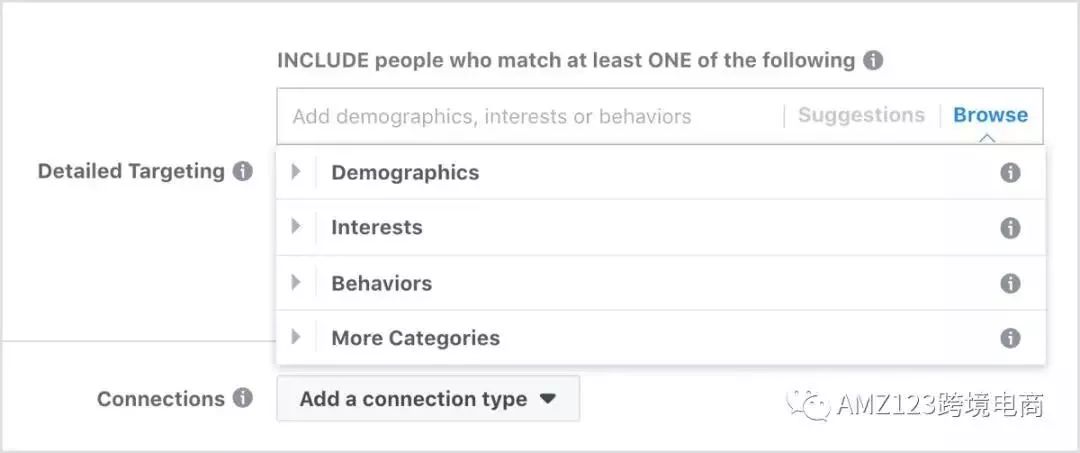 Your existing customers

Recently responded to potential users for your content

E-mail subscribers

People who click on Facebook ads or watch videos

Users who click on a website or stay on a specific page
The audience in the list above knows who you are, like what you do, and they'll be open to what you're offering.
Another reason Facebook ads can't convert is that they target the right audience and are using the wrong ad content.

How do I resolve this issue?
Use marketing funnels to segment users and offer different Facebook ads depending on where they're selling funnels.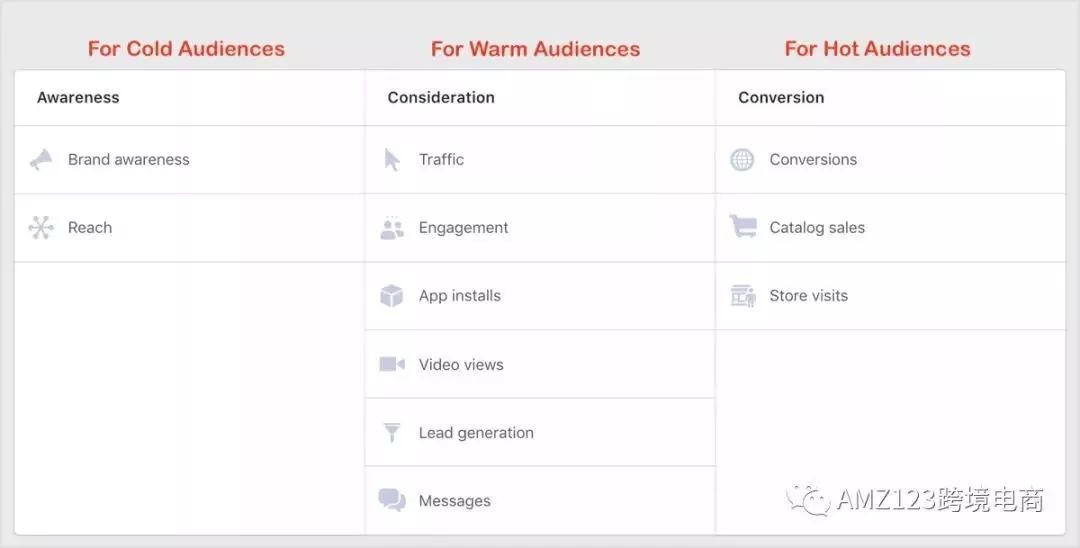 Facebook campaign targeting can be divided into three different categories:
Know.

I don't know who you are or the audience you haven't reached for a long time.

Consider.

You know something about it, but you may need more information to have confidence in the audience who buys the product.

Transformation.

Give it to audiences who will respond positively and are ready to buy the product.
Facebook ads designed by businesses for different audiences are certainly completely different, and this has to do with funnel marketing theory。
01  Top of the sales funnel (awareness)
At this stage, you want to let your audience know that you exist and that you have something interesting to do with the pain.Your content should be educational and entertaining, emphasizing expertise in addressing your target audience.
In advertising, sellers sell brands, not products.Free guides, product brochures, infographic articles, and videos are all valid, many of which will be spread through shared reading or free goodies, and found through ads or searches.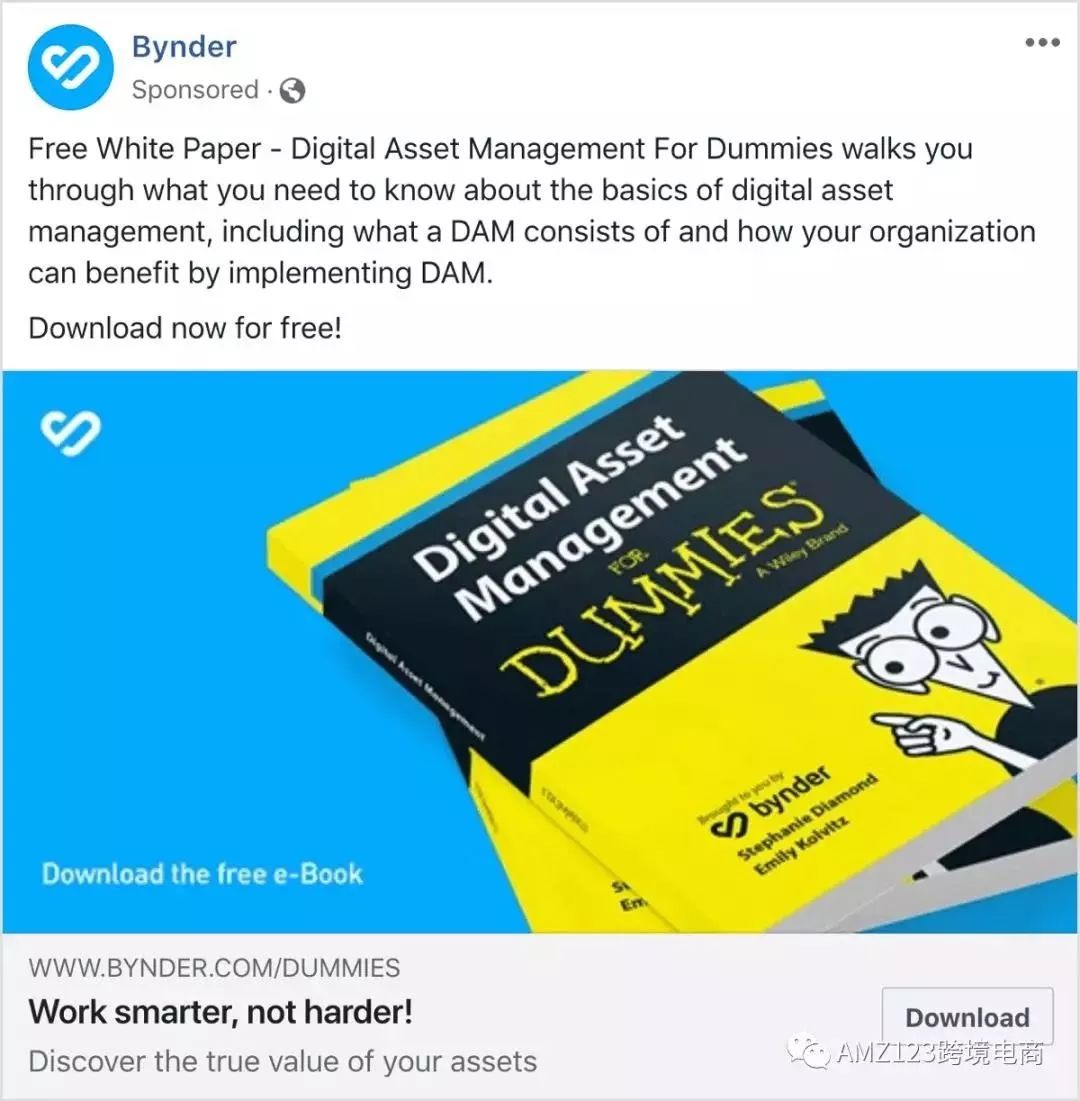 02  Sales funnel middle (considered)
At this stage, you have a solution that solves the pain point for your target audience, but it's hard to sell it to them.
Potential buyers are still in the evaluation phase to find out how the product solves their problem.Audiences are interested in people and stories who share their suffering, as well as in articles that teach them how to choose a solution.
Your Facebook ads should drive people to take the next step while building brand trust。Content types may include webinars, shopping guides, and product details tables.
03  Sales funnel bottom (conversion)
At the bottom of the sales funnel, the audience is ready to buy a product, and you only need to provide the perfect service, such as a free trial, or online consultation.
At this point, advertising should become more suitable for sale, more like advertising.You can offer limited-time discounts and exclusive information to drive conversions, and you can use case studies and customer reviews to prove that your product is valuable.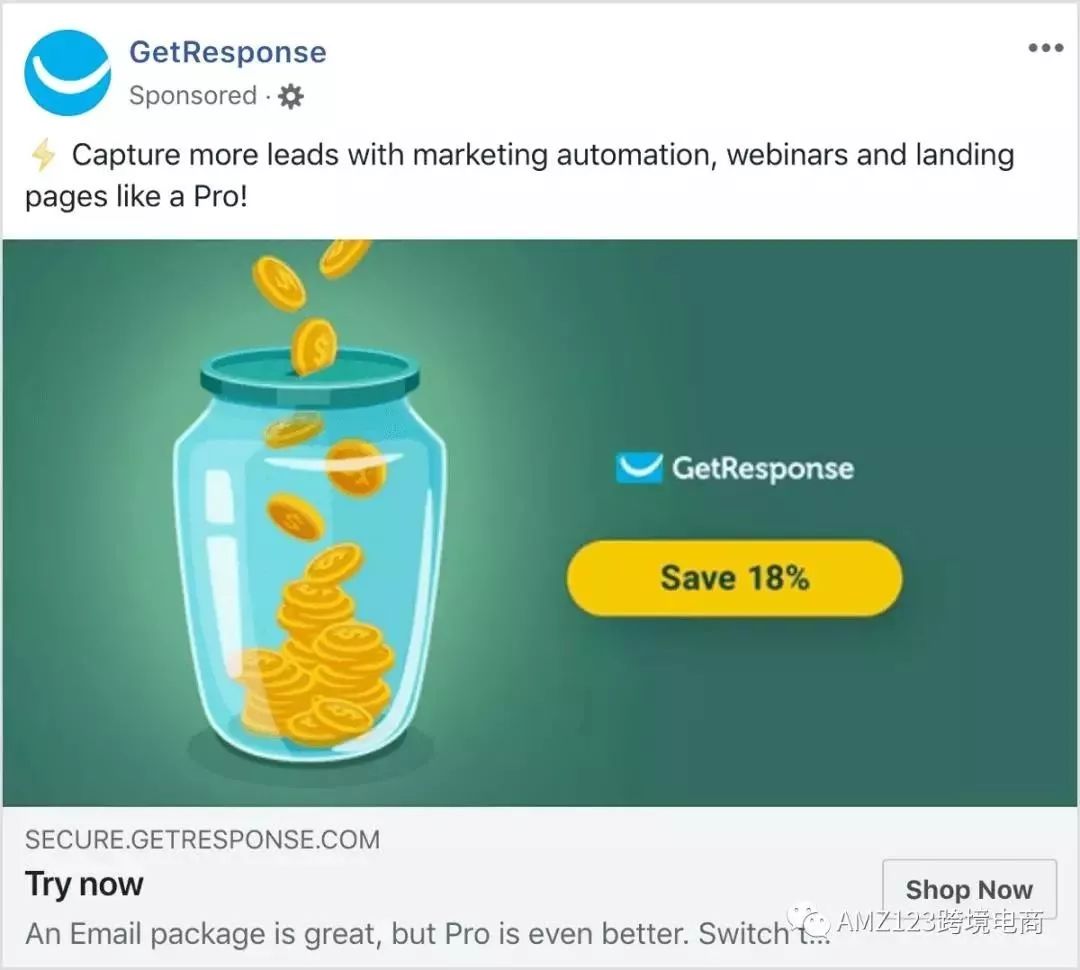 Marketing is a gradual process, with users rarely buying ads directly at first sight, but solutions rarely show them the same ads over and over again.
So, to use the right content for the right audience, once they're involved (watch videos, view blog posts, sign up for an account), you can start using the next set of ads.

Use the wrong type of Facebook ad
Your audience has responded to some great video content on your site or Facebook page, and then you want to reposition your ads, but use still images or target your site ads in your ads.
How do I fix it? We recommend using the type of Facebook ads your audience likes.
 The target audience is too broad
Although the above recommendations are aimed at the audience at the top of the sales funnel, the target audience is too broad to start repositioning, and you can use interests and behaviors to target your target audience, but you should actually use more detailed targeting tools.
How do I fix it?Use detailed targeting tools to narrow the market and segment audiences, who are also more likely to convert.
Let's look at an example of how detailed positioning works.Suppose you want to target women from many British fashion brands at the same time: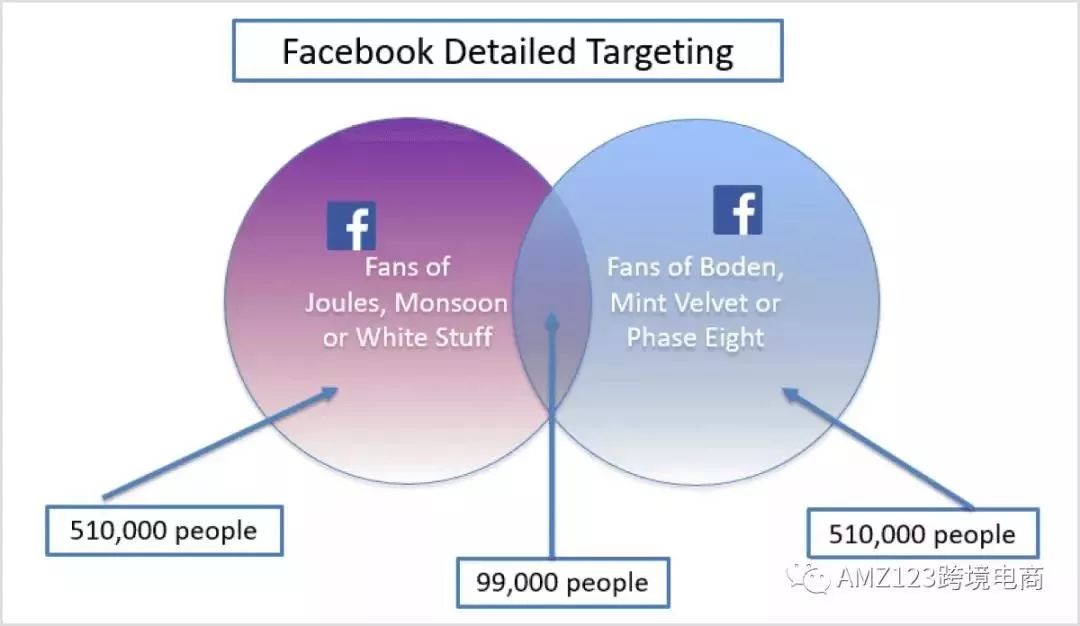 Facebook's detailed targeting feature allows you to use Boolean logic to target women who like Joules, Monsoon, or Whitestuff. If you click Narrow Further, you'll find women who also like Boden, Mint Velvet, or Phase Eight. You can also find an audience that likes at least one brand.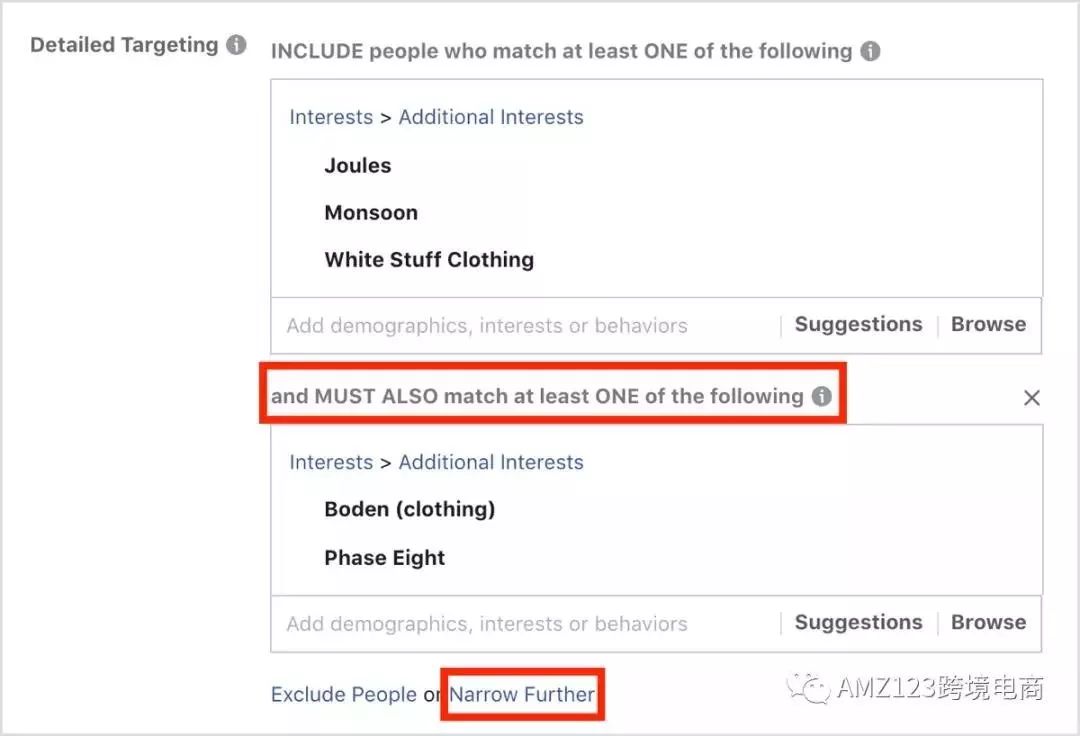 You'll reduce your target audience from more than a million (people who like at least one of those six brands) to 99,000 people who like only two of them. For women who are likely to buy high-quality fashion mid-range clothing, such segmentation makes it more likely that companies will make a big play in the target market.
 Use marketing rhetoric for non-brand audiences
You can.Check out your News feed now.Check out which Facebook ads sell as soon as they come up, and many of them may be brands you've never heard of or interacted with.
How do I resolve this issue?
Redirect ads to show specific ads to specific people, such as those who have visited a product page about one of your products.Redirecting ads doesn't cost anything, and redirecting ads costs much less.
 Facebook's ad relevance score is too low
Facebook wants your ads to be as relevant to your target audience as possible. So it rewards advertisers who do well by increasing ad exposure and reducing advertising costs.
Your goal is to improve relevance scores. AdEspresso tried to deliver the same ads to different audiences and found that:
An ad with a relevance score of 2.9 costs $0.142 per click;

The same ad, redirected, gets a relevance score of 8, and its site costs just $0.03 per click.
How do I resolve this issue?
More tightly positioned, using influential images, explicit CTA content, or CTA buttons. Lower ad impressions and ads designed for target markets can also help with conversions.
 Facebook ads don't match landing pages
Landing pages need to be consistent with your ads, so images, text, looks, feels, and tones need to be the same or similar.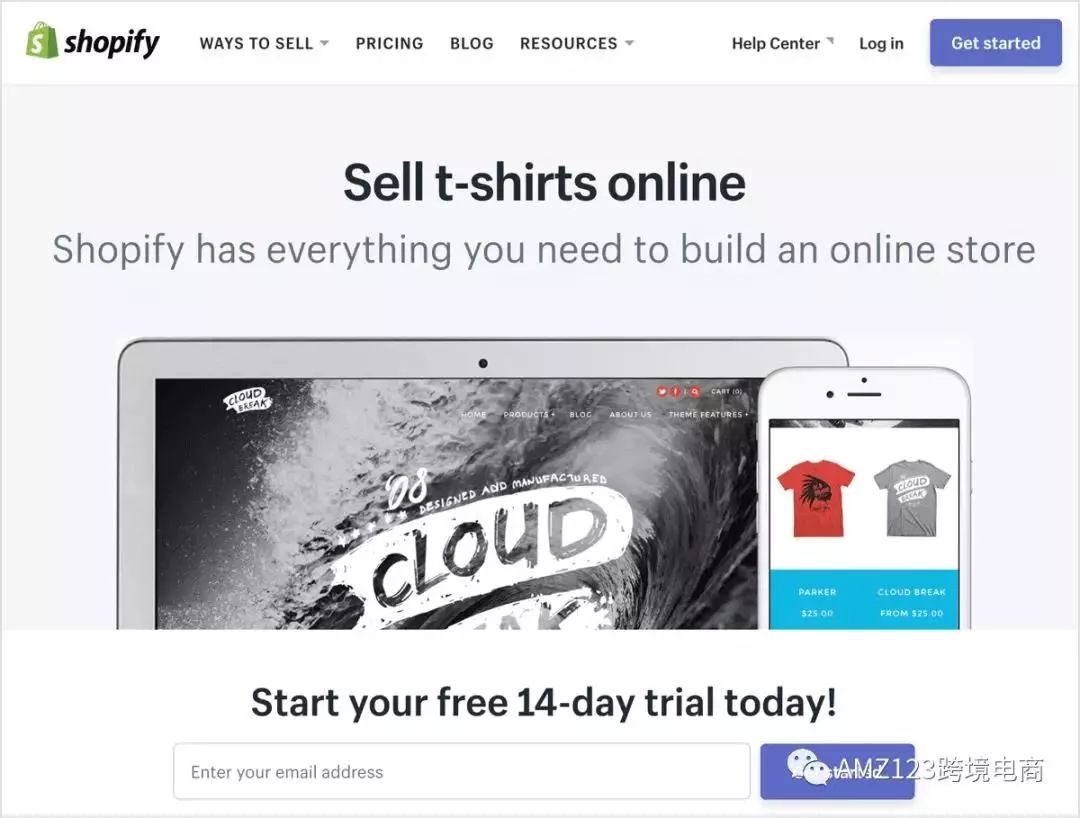 How do I resolve this issue?
A well-designed landing page should contain social evidence and use concise titles and documents.The landing page also adds a confidence flag and makes the CTA highly visible and repeats throughout the page.Also to reduce the chain, the user wants to click the CTA button instead of clicking to view the other chains on the site.
If you find that Facebook ads don't perform well, you can look at these 7 factors that might negatively impact your ad performance and troubleshoot and fix them one by one.
(Source: AMZ123 Cross-Border E-commerce.))

If you find the article helpful, share it with others to seeLet's go!
If the above content is infringing, pleaseTimely.Contact us to deal with it.
➤ 2019 Amazon account difficult to register? Who do you want to register with? How do I register? What information do I need to submit?
➤ the following are three-headed six-armed strong help 2019 Amazon global store entry channel, currency global, from now on!
(Press and hold the QR code in the identification diagram to enter the registration channel)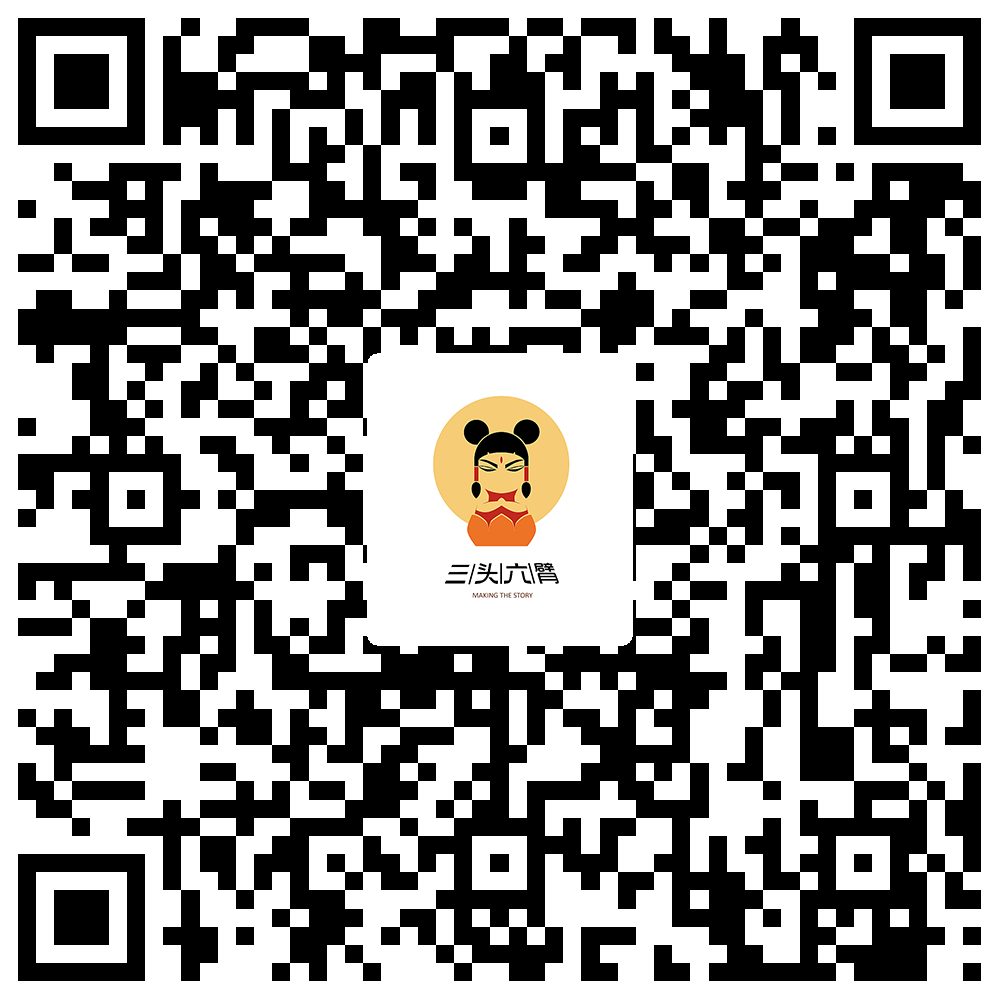 After submitting the information, there will be a Merchants Manager at your service.
There are three points to keep in keeping with Amazon's global opening:
1. A business license corresponding to 3 mailbox sweep code 3 times can open Europe, The United States and Japan three sites;
2. Be careful not to select the mailboxNetEase mailbox(There will be no risk of not receiving mail), fill in the mobile phone number please keep the mobile phone open;
3. If you haven't received the store opening link 7 business days after the code broom, please send your filled-in email to your mailboxwzizh@amazon.comfor follow-up.
Three-headed, six-arm cross-border e-commerce alliance official website: www.stlb520.com
It's draft!
As long as it's yoursOriginal worksAnd happy to share, whether it is entrepreneurial experience, practice, dry goods or blood and tears history, we welcome spitting grooves. Please send us your work to our hard-working editor (microseal: stlb-yu),Well paid, from 100 yuan, not capped, pay according to the amount of reading, come and participate!!!
Amazon recommends collection methods:
Payoneer application link: (https://www.payoneer.com/zh/stlb/)
Link to Application: (https://global.umfintech.com)
Wish recommends how to collect money:
Payoneer application link: (https://www.payoneer.com/zh/stlb/)
Link to U-Advantage Application: (http://fxsettlement.soopay.net/cbeweb/getPerformancePage?salesId=umpayvipz1)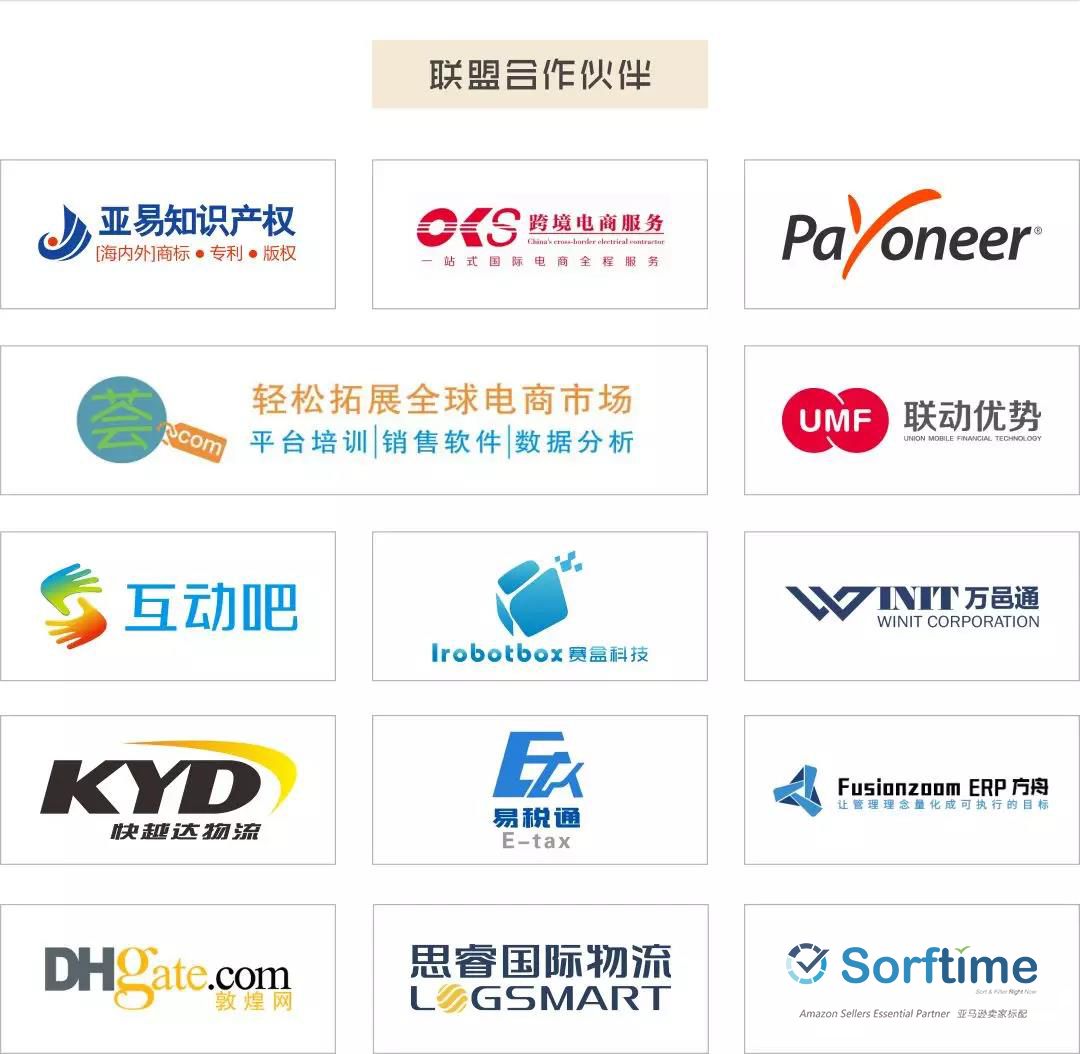 ---