What do you need to prepare to open a Facebook advertising account?
Recently, Xiaomu has received a lot of inquiries about Facebook opening a corporate account.
In fact, open an account super! Jane! Single!
After reading this article in two minutes, you can understand what's going on with your corporate advertising account,Then immediately find Xiaomu to open an account.
The difference between a personal account and an advertising account

Personal account - easy to be sealed, after the seal bank account can no longer be used. Multi-person operation background is easy to be sealed, data loss risk is great.
Corporate Accounts -Strong stability,Sealing is a low risk。 Recharge in a variety of ways,Support bank transfer, Alipay, etc。 Allows multiple people to operate ads in the background without the risk of data loss.Papaya configures account managers to work with management to communicate and resolve account issues at any time.
Most important: PapayaFree.Open a business account!
Something to prepare to open an account
Confirm that you own the Page home page
Registering a private Facebook account makes it easy to authorize a business account later, and Facebook Page is a prerequisite for creating ads.
Mainland business license
To submit a business license to papaya, the company business license must be a mainland business license.

Provide basic information
Tell Papapaa Business Manager some basic information, including: promotional website links, account application time zones, number of ad accounts requested, generational or self-funding.
Wait for account approval
Apply for an account for about 3-7 days a week, during which you can recharge, advertising planning and other preparations.
Q: After opening an advertising account, but I don't know anything.
A: Recharge after opening your account, and all recharge fees will be used for advertising. And the Papapapa Business Manager will send you a copy when you top upGetting Started with Facebook Ads》PPT Gift Pack!

Q: I must submit my official website when I apply for an account, but I don't have an official website.
A: Advertisers must provide an official URL or a link to the App Store, or a landing page link to the store/stand-alone site, before they can apply.
Q: Can a company only open one advertising account?
A: No, a company can open multiple advertising accounts.
Q: Does Facebook have any new account opening policies?
A: Yes, the Page/Page now promoted must be consistent with the Page/Web page that was bound when opening an account. If not, it needs to be resubmitted.
Two minutes to read, free account to find who?
Please identify Papapapa Wood, inBackground message "Open an account", you'll be contacted by Papapapa staff to kick off your Facebook ad journey!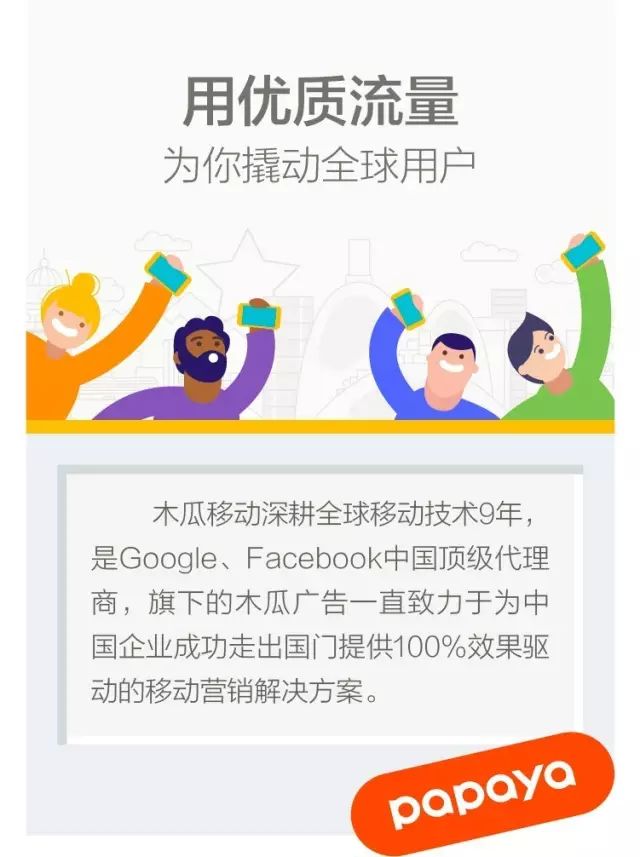 ---