Learn these 13 ways to find an audience for Facebook ads, and you'll find more than 100 words of interest...
Know Facebook Marketing
College.
Double your ROI in 30 days
For the marketing of new customers, interest positioning has always been a piece that can not be ignored. In the "Detailed Targeting - Detailed Targeting" section of the ad creation process, you can target your intended customers by entering precise audience interest targeting. However, how to find the precise interest audience of their own products has become the biggest headache for many advertisers.
This article will provide you with a detailed interpretation of 13 ways to find keywords for your audience of interest.
(Backstage Reply Interests to get the full list of interests for 2019)
Expand your positioning with Facebook's own Detailed Targeting
Each time you type a product word into the interest box, below it, the system helps you expand out 25 relevant audience interest words. This method is also relatively simple to operate and very effective. And use the methods behind to find out the interest words, can be placed in this keyword depth excavation.
Audience Analytics Tool - Sort by likes
For Audience Insights, it's interesting that many marketing courses use this as a selling point to catch the eye of advertisers, but for this tool, everyone can use it, and everyone can easily find their own audience.
Let's start with how to use: (There will be specific articles to cover audience analysis tools in depth)
Step 1: Open the Audience Insights section and enter a word of interest and country.
Step 2: Click "Page Likes".
Step 3: Pull down to Plate 3, according toLove(Affinity) to refer to the selection.
It's in thereLoveDefine to see how likely you are to like this page compared to all Facebook users. So for the audience I'm typing into pet Food, the likelihood of like this Chewy.com home page is 65x.
Overall, this tool can undoubtedly help you in two ways:
When you find a bid, Facebook receives keywords based on the user's focus, so it will no doubt include your competitor's Page, whose name can be your bid.

Audience analytics tools can help you find not only your audience, but also determine if your audience is right for your product. After entering a specific keyword, through the audience-related information on the right to determine the accuracy of this keyword, but also can help you Cut off a number of invalid keywords, save a number of costs.
Plus, for audience analysis, PreciseMagnetic for FB Audience Insights, a Google plug-in you have to use!
Its interface effect is as follows, enter keywords can unlock a lot of interest words, for this plug-in, the next will write a special article about the use of steps, worth looking forward to!If you can't wait to use it, you can use it first.Download address:
https://chrome.google.com/webstore/detail/precisemagnetic-for-fb-au/hoenehhlnbehnfjebchfdhalefcebjjb?hl=en
Find your words of interest through Google Search
For Google, there are many more interest word-finding features you haven't explored, such as product-related words appearing below the system when you enter your product words on the search page, which are the source of your interest words.
Not enough? Select images department, enter keywords, above these images, are related keywords.
If you're not even sure about your product word, it doesn't matter, upload your product map, Google, you know.
Find keywords of interest based on Google adwords
Advertisers who have done Google ads will certainly use the Google adwords tool, which has a dedicated keyword planner tool.Link:
https://ads.google.com/aw/keywordplanner/
By entering your product keywords, countries, to find your more relevant keywords and competition words, and then to Facebook to find out if there are any interest words available is also a good way, simple to operate, not used friends can also use.
Find keywords of interest through peer-to-peer websites
Reference peers, learning peers, competing peers. You can also learn from your peers on the word of interest, find peer sites through Google, or see which sites visitors come from if you're promoting Google Display ads in sync.
By filtering, you can find the best-performing sites from Google, and then look for keywords in those sites, and your audience has no resistance to them, so you can also find people on Facebook who are interested in keywords for those sites.
Find words of interest by analyzing your existing customers
If you already have a user who's done a deal, or who's had a lot of interaction with your brand, you can go to his profile to see what interests him. Most users interact closely with your competitors when they interact with you. Next, learn from your competitors' homepages, look for your product words, and see if local merchants have more localized interest words.
The action is to open his profile, click more, and find their likes section from there.
"Why am I seeing this ad?" 选项
When you follow and interact with your industry information, you'll unconsciously find that you're an interested customer of other advertisers. At this point, you can click the button in the upper right corner of the ad to see "Why do I see this ad?" "
You can use this to see the competitor's advertising settings, as well as the words of interest in it, and see remember to quietly take a small book recorded.
Home page recommendations
This method is relatively simple, through keywords to find your peer home page, to praise it. After the like, you will see the relevant recommended home page on the right, then click in to see if it is relevant home page, or get the audience analysis section to search.
On the right, you'll also see the "Pages Liked by This Page" tab, which you can use to find clues to your words of interest.
Of course, there are a lot of home pages inside, operation is also relatively time-time-free, we can use it as appropriate.
Use the Socail Bakers website
Socail Bakers personally feels like microblogging, where you can view the fastest growing brand homepage in a specified time by selecting an industry or region.
I've chosen the FMCG Corporate industry here:
https://www.socialbakers.com/statistics/facebook/pages/total/brands/fmcg-corporate 
See Trade Kings, the fastest-growing fast-growing consumer brand home page yesterday, and you can use this information to analyze your audience or refer to your page keywords to target your interested audience.
Facebook Search Bar searches for interest words
The Facebook Search Toolbar is also a place to take the time to dig up interesting words, and you can output the words you want to query in the top search bar, which can be the name of a person, page, group, or link. When search results appear, you can also filter them through the left column. The categories you can find include:
Posts: This brings out all the posts related to your search terms.

People: The purpose of this category is to extract a list of people associated with your search term.

Photos: The Photos category pulls out a list of all photos related to the search term. When you mouse over the photo, you'll see the interest word tags that the photo contains when it's made.

Video: This category includes all videos tagged with your search term.

Home.

Location.

Group.

Application.

The active event

Link.
Several other groups have the same characteristics, so don't go into detail, each section, you can find your audience's keywords.
What's interesting here is that the Facebook search bar is also the equivalent of Google's search box, so when you enter product words in it, you'll see the following product words, and you can see all the search results, and you can explore them if you're interested.
Similar to Google and Facebook's search boxes, Wikipedia can also be used to search in this way. For example, I search for "Washing machine" and then jump to the detailed section, in the "see-also" section can see the relevant keywords, each relevant keyword points in, there are expansion links.
If you want to quickly locate all the keyword locations for "Washing machine", remember to press Ctrl-F.
If you pull down to the bottom page, you can also see the "lyn" section, which also has a lot of things to dig. Special attention should be paid to the show / hide button in the upper right corner, you need to click on to see the specific.
If you open the keyword term information one by one, you will find the depth of each keyword, there are a variety of keywords, slowly search, perfect words of interest will always be you dig.
Find words of interest through Amazon, Express, eBay and IMDB
When you look for product words and interest words, the major platforms are also not to be ignored, it is simply a treasure trove of words of interest. Retrieving your product words, resulting in a large number of search results, and then looking for your words of interest based on search results, is also a very efficient way.
In addition, Amazon is your choice if you want to find information about the author or book's words of interest, and if you're looking for information about a computer or actor, the IMDB website has it all.
Similarweb and Similarsites are two powerful tools for website analytics.
https://www.similarweb.com/website/
https://www.similarsites.com/
Take alibaba.com, for example, where you can find your user interest words by seeing the relevant sites and the specific interest dimensions of your audience in Similarweb:
Similarly, information about websites and words of interest can be found through Similarsites:
Taken together, there are many ways to find Facebook words of interest, but not every one is right for you. Try more to find ways to find your own product's audience interest words to fundamentally improve your ad return on investment. First push audience analysis and system recommendations for interest words, the rest of the methods, can be used as a supplement to interest words.
Finally, here's a little advice, most of the words of interest on Facebook are obscured by Facebook, such as just clicking on a basketball article is summed up as interested in basketball. Therefore, pure product word targeting is not necessarily a good way to remember a variety of relevant audiences to test, do not let go of any of the basketball-related audience. Not only that, but how to streamline your existing interest words is also a skill you need to focus on, and the next article will cover audience reduction in detail.
Committed to sharingAccurate digital conclusions, proven account promotion experience and
Leading advertising marketing techniques.
Know the line
Facebook Advertising Marketing Academy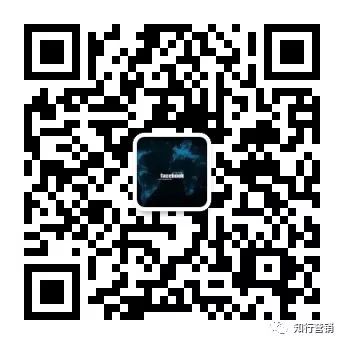 ---