How foreign trade companies set up Facebook advertising accounts
With more than 2.3 billion facebook monthly active users in 2018, many Chinese manufacturing companies have already taken aim at Facebook's big cake, snapping up the industry's commanding heights in the hope of gaining a first-hand advantage and oversteing. Due to the lack of relevant Facebook promotion experience, many businesses' Facebook promotion is still in its infancy - registering for personal and public pages, friends and daily postings, not knowing how to open and set up an advertising account. Let's talk to you todayHow foreign trade companies set up Facebook advertising accounts.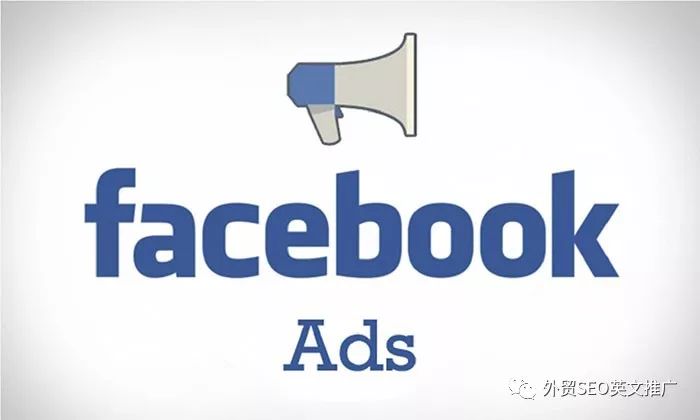 There are two ways to open an account with a Facebook ad account, the first is for an individual to open an account. Log in to the business management platform and bind your personal credit card (you could have used Alipay before, but now the feature has been cut off). Personal account opening freedom is relatively high, but because of a data breach on Facebook some time ago, the Facebook platform is not very supportive of personal account opening at present, of course, it is also due to the maintenance of the platform's own environment. There must be no violation of Facebook's advertising policy, and if you violate Facebook's advertising policy, your account will be blocked and your funds will be frozen in your account. If you want to unseal, you'll have to pay a $6,000 fine, and the unsealing period will be long; Give the relevant information to the agent, let the agent be responsible for opening an account (of course, this is required to charge), if there is a problem with the account, directly to the agent on it. But at present, the domestic account opening channels are chaotic, network fraudsters more, so be sure to choose a regular Facebook agent.
But whether you're opening an account with an individual or an agent, setting up a Facebook advertising account requires following these steps:
1, personal accounts and home pages
As we all know, Facebook ad accounts are built on Facebook's public pages, so a detailed, informative, professionally packaged Facebook page is a must. In addition, personal accounts are mainly used to receive verification messages, system notifications, etc. So be sure to have a Facebook personal account and a Facebook page before opening a Facebook ad account.
2. Sign up for Business Manager
First, you need to understand the difference between Business Manager and Ads Manager, two different tools that you can't confuse. A proper distinction between the two management tools is helpful for you to understand the operation of Facebook accounts and account structure.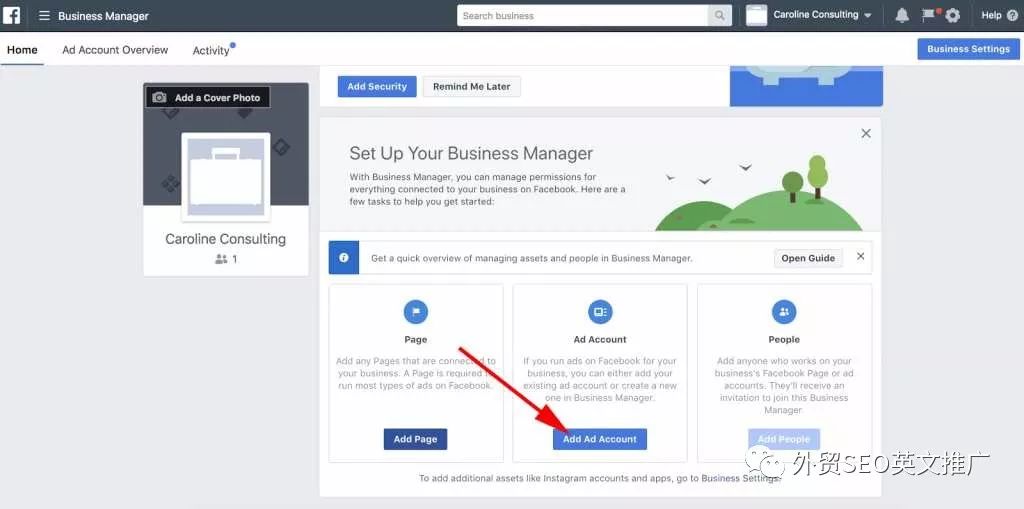 Business Manager, or BM, helps advertisers manage all your ad accounts, pages, apps, and permissions in one go. Ads Manager, both AM, which is placed under a BM account, is primarily used for ad management, so BM's administrative rights are much larger than AM's.
Here's BM's registration process:
Sign up for an account at https://business.facebook.com and follow the prompts to register

Once you're done signing up, click on Business Manager's settings, set up your payment method, and bind your credit card

Add an ad account and Page



3, install the Facebook pixel
The Facebook Pixel/Facebook SDK is a tracking code that is applied to a website that tracks ad traffic and measures ad performance and conversions. When a BM account is generated, the ad account generates a unique account number, and the Facebook pixel is generated based on that number, so the Facebook pixel pixel is also unique.
Here's how to install Facebook pixels:
Copy the account's Facebook pixel code

Paste the Facebook pixel code into Header(Header) box (can be placed elsely depending on the actual situation of the site).

Click. Save(Save)

Download the Facebook Pixel Helper in Chrome's Google Store to see if the pixels were installed successfully



4, advertising account construction
4, advertising account set up
Before your ads run, you need to prepare for the following
Your business goals (used to target your ads)

You want to target ads to those people (to determine the audience for your ads)

Advertising budget

Material preparation (pictures, videos, text, websites, etc.)
When we're ready, we can set up an advertising account. The first step is to clarify the structure of Facebook's ad accounts, both for campaigns - ad groups - for ads
At the campaign level, do you need to set your ad goals first to increase Page engagement? Or get customer leads? Or increase brand awareness? Of course, these need to be based on the needs of the enterprise itself. Then set the campaign name. There are also customization options such as campaign phone bill caps, create split comparison tests, budget optimization, and more.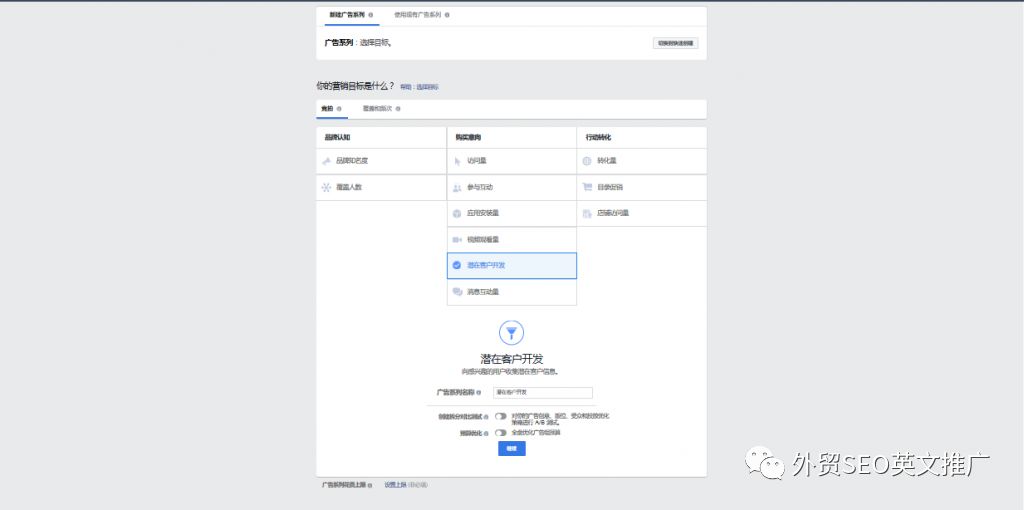 At the ad group level, mainly set the home page, audience, layout, budget and scheduling, etc.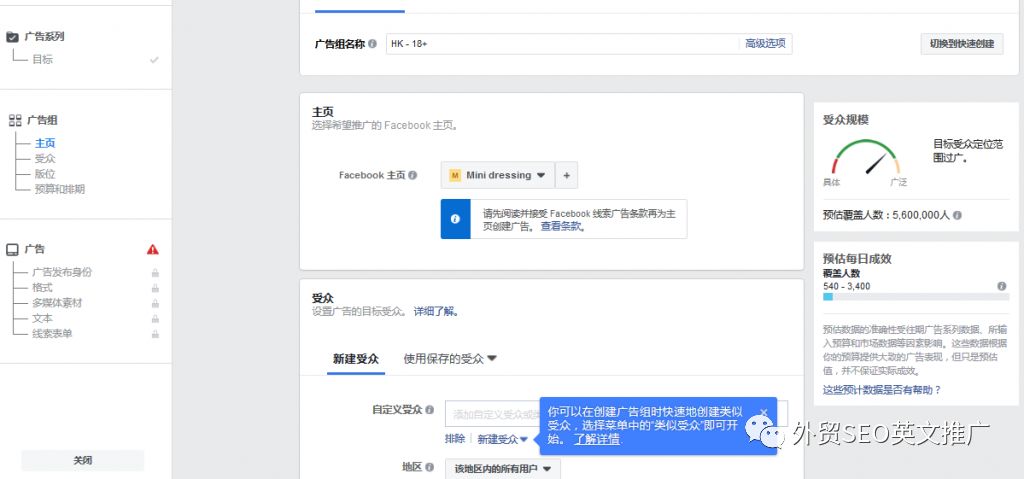 At the advertising level, the main thing is to set the home page publishing identity, format, multimedia material, text and URL links.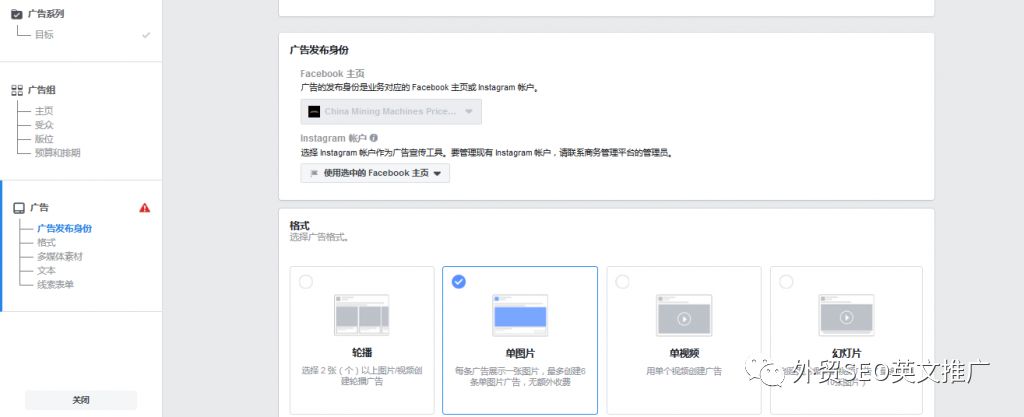 Set up all the content completely, you can click "Publish", through the review, the ads can be run. About.How foreign trade companies set up Facebook advertising accountsHave you learned? If you do not understand today's content, or there are other Facebook promotional issues, you are welcome to contact the ring at any time through WeChat Public.
Scan code follow for more marketing information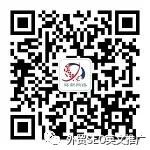 ---