Six strategies to teach you how to expand Your Facebook ads while still keeping you good ROI
Author: Shenzhen TopologyAten (ID:sztuoputech)
When we run ads, we're faced with a problem: spending $20 to $100 a day on Facebook ads, ROI (or ROAS) is stable, and ad performance drops as soon as you increase your ad budget, whether it's your ad group budget or your campaign budget. So how do you ensure that your ad ROI doesn't fall relatively when you increase your ad budget?
To successfully transition your $50-a-day ad spend to $500, here's how to effectively expand Your Facebook ad budget and how to do it.

1. Increase the size of your audience
By expanding your ad budget to more than $50 a day, the first step is to rethink the size of the audience you're targeting. From small, tightly selected audiences to larger, broader audiences, your Facebook Pixel will offer more opportunities to find new customers
(1) Expand your lookalike audience
If you have a precise audience, using lookalike Audiences for Facebook ads to find people similar to existing ones and expand your audience is one of the best ways to find new customers on Facebook.
If we have a customer list and upload a sufficient number of audiences that match successfully (typically 1000 samples and more), a 1% lookalike audience based on the customer list is a very effective way. However, if your ad takes longer to run, you'll experience audience fatigue: your ad performance slows down, when most audiences have seen your ad and no longer feel fresh.
This indicates that you may have reached an audience saturation point, with signs such as high frequency, increased CPM per thousand impressions, and decreased ad click-through CTR.
While 1% of similar audiences include some of your best potential customers, expanding to 3% to 5% of your audience will expand your budget without making your audience tired. 3-5% of your lookalike audience typically includes 5 to 10 million people, depending on your geographic location.
If successful in 1% of lookalike audiences, Facebook Pixel accumulates a valuable amount of data that Facebook algorithms can use to find larger audiences and more likely customers, from individuals to ensure that ads deliver follow-up results.
(2) Expand your location
In terms of expanding your audience, finding a secondary market is a great way to attract new customers at a low cost. The ability to sell to multiple countries depends on the level of your product and local needs. But if you're selling low-priced items, or products that can be sold internationally, you should definitely consider targeting a global audience.
First, the U.S. has the largest group of online shoppers, which is why there is fierce competition to attract consumers in the region. Other countries or regions with large English-speaking populations, including Canada, Europe and South America, are often overlooked.
Once Facebook Pixel has collected enough data about one country's overseas customers, it's easy to use this learning method to find more overseas customers in other countries. Creating a 1% similar audience that includes multiple countries outside the U.S. is an effective way to increase ad reach and take advantage of the lower cost per thousand impressions that exist in these less competitive regions.
Tips:When targeting countries outside the U.S., make sure that your ad's text language settings match the language used by your site for a better experience for your ad audience.
In addition to targeting larger, apathetic audiences, especially less active ones, you'll need to invest more to build segmented Facebook funnels.
Most new advertisers on Facebook set up their first ad campaign to find new customers or reposition their site visitors. As your ad spending grows from $50 a day to $500 a day, you'll need to build more panels in your Facebook channel.
(1) Optimized for higher funnel targets
A relatively simple way to expand Facebook's advertising channels is to create a "passionate" audience. Enthusiastic audiences include people who watch videos on your page, browse your website, interact with your home page, and show a certain level of interest in your brand or product.
Developing a passionate audience is an important step in expanding Facebook's advertising spending. Repositioning a passionate audience often results in a higher return on investment than apathetic audiences, who have heard of your brand or seen your products.
Another benefit for these audiences is that bidding for these higher funnel targets often reduces costs, such as:
. Video viewing
. Click.
. Browse the content
. Add to the shopping cart
. Start checkout
Focusing some of your ad budget on these higher funnel goals will create a larger enthusiastic audience that you can reposition your purchases.
(2) Segment your passionate audience
Just as you can reach more people by expanding your ads, your passionate audience grows naturally.
Split this large group of potential customers to find the most rewarding part, rather than increasing the heat flow budget indissodiss
A good way to segment your enthusiastic audience is to create a separate campaign or ad group like this:
. Video views (25%, 50% or 75%)
. Web subscriptions (180, 60 or 30 days)
. Website visitors (180, 60 or 30 days)
. Content views (60,30 or 7 days)
. Add a shopping cart (60, 30 or 7 days)
To determine the audience that works best when repositioning, budget individually for each segment of the audience. Once you've found the best-performing audiences, you can shift more budgets to those segmented audiences and start targeting ads in individual ad campaigns.
If you don't segment your repositioned audience, your entire budget may be spent on less-performing groups, such as site visitors, when in fact spending more of your budget pays off best for shopping cart givers.
Obviously, increasing your budget is the most basic way to expand your Facebook advertising business. Whether you're creating a daily, weekly, or monthly budget, expanding your advertising business means putting more money into the platform to get more results.
Spending more on advertising without guaranteed returns tends to scare away new advertisers. Especially if you're investing money to grow your business, the money spent day in and day out on ads that can't be converted is unsustainable. But you might be able to spend more wisely by understanding Facebook's own guidelines on how to set a budget.
Note the Machine Learning Phase:
When you launch a new ad department, Facebook starts the learning phase, and you usually see this message next to the ad department until it publishes 50 optimization events.
Facebook has a full help page dedicated to ending the learning phase. All in all, they create this stage to let advertisers know that when you create a new ad department, the Facebook algorithm spends a specific amount of time and budget determining who's best for your ad.
One of the benefits of the learning phase is a reference to how much budget you need to spend on your new advertising department. The usual experience is to multiply the average (or acceptable) cost per purchase (CCP) by 50, and then divide it by the conversion window setup time to get your daily budget.
So if your CPP is $30 and your conversion time is set to 7 days:
30 x 50 s 1,500 / 7 s $214
Based on the example above, setting your daily budget to $214, you set a budget for your ad department to complete the learning phase and optimize it according to Facebook's guidance.
However, Facebook points out that you'll see mixed results in the learning phase, for better or worse. Facebook also noted that during the machine learning phase, advertisers should not make changes to their ad campaigns because small adjustments can cause ads to run again.
Basically, Facebook emphasizes the importance of patience during this time to avoid a momentary reduction or change. Setting up a budget and time to optimize your ads is an important part of expanding Facebook ads.
Facebook has introduced a new feature to its ad management system that will split up your ad campaign. In the past, each ad department had to set its own budget, which made it difficult to test new audiences.
With the new Split Test feature (Campaign Budget Optimization), you can set hundreds or even thousands of ad budgets for tier one ad campaigns and let your different audiences compete for that budget. Facebook's algorithms will quickly identify the best-performing ad department and shift most of your budget to that ad department.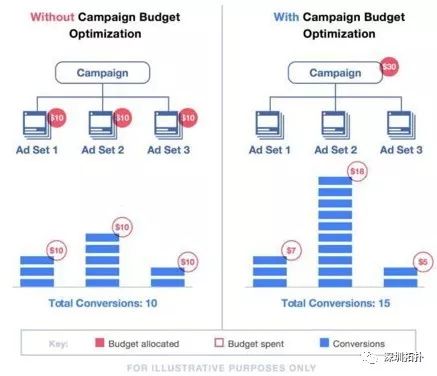 These split tests reduce budget waste and help you expand your daily budget, freeing you from budget risks for underperforming audiences.
When expanding your budget and audience, it's important to keep your creatives up to date. Audience fatigue occurs when your ideas start to get old.
If this is the case, you should start rolling out new creatives so that people don't see the same images or videos over and over again in your channel.
Creating different ads for different channels and running multiple ads at the same time is an effective way to reduce creative fatigue.
For example, a 60-second video that introduces your brand to customers can be effective in attracting apathetic audiences. Making videos at this stage of your channel can help you build a 25%, 50%, or 75% enthusiastic audience that's seen videos, even if they don't click into your site.
Once you capture a video viewer, you can offer this group of potential customers a wide range of forms such as images, turntable ads, or other videos. At this stage of your channel, including customer reviews, demonstrated social identity, or answering frequently asked questions in your ads, it can help potential customers get closer to the buying phase.
When advertising to buyers at the bottom of the funnel, such as site visitors or cart givers, try adding coupon codes or highlighting free shipping limits on your site. Simply change your copy at this stage and you'll be able to offer new prices to engage these audiences and bring them back to your site to complete your purchase.
Another overlooked audience is your previous customers. At this stage, use catalog sales or dynamic product ads to show your customers only the products they might be interested in buying next time. If you have a large number of similar products, or re-orderable products, promoting them to existing customers can make a useful contribution to your overall return on advertising spend.
5. Customize your creatives for all locations
When you introduce new creatives into your Facebook channels, make sure that the creatives are optimized for multiple display locations. Because you're targeting customers at different stages of consideration, your ads may follow them from mobile to desktop, or from Instagram to Facebook.
If your creatives just look good in one of Facebook's display locations, you may miss out on contact with other potential customers. Thankfully, Facebook now allows you to customize your creatives for multiple display locations.
When you create your campaign, you can now select Select where all custom resources are displayed at the ad department level.
In the Ad Maker step, you can specify the Facebook page and Instagram account from which you want to run your ads. It's important to run your Instagram ads from an active Instagram account so that your ads look more natural on the platform.
The same is true of video ads, where Facebook allows you to customize video resources for multiple display locations, such as uploading a 1:1 version or even uploading a 9:16 version on Instagram for 15 seconds.
By customizing creatives for all display locations, Facebook can show your ads to potential buyers, regardless of the device or platform users use. Not only does this increase your conversion opportunities, but it also reduces your cost per thousand impressions by keeping your ads in less competitive locations.
6. Develop a strategy before increasing spending
There is always considerable risk in expanding any part of the business, as is Facebook advertising. The possibility of increasing your daily spending without getting a positive return is scary to think about, especially if you've never expanded paid advertising.
However, potential sales increases, faster inventory turnover, more customers, and so on - meaning that attempts to increase advertising spending are often worth it.
This article was edited and published by jqyjr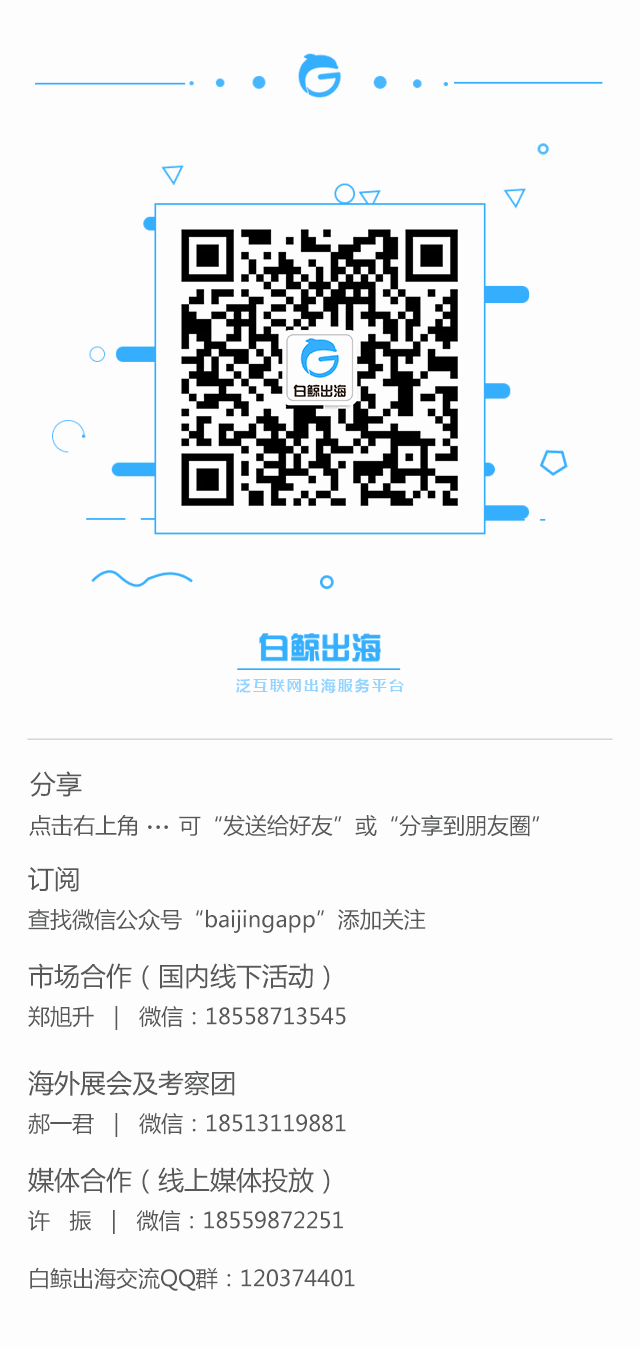 ---