Want to find out the bottom of the old king next door? 13 advertising monitoring tools for domestic competitors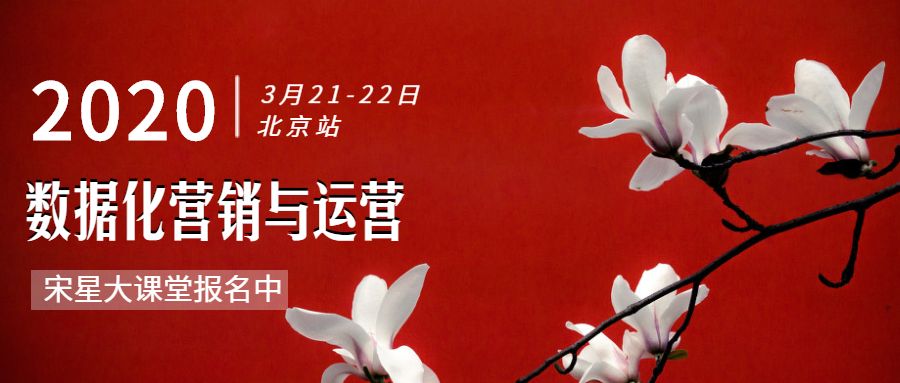 This article has a total of 2296 words and is expected to take 7 minutes to read.
This article was w made by my colleague Zhang Inon. Originally published as Quark.com
Since.25 monitoring tools to help you pick up competitors OverseasAfter the text, many friends asked if there are domestic monitoring tools introduced. This special for everyone to organize the domestic article, including information flow, SEM, social advertising and e-commerce advertising four categories of 13 monitoring tools.
I believe that the students who do the optimization of advertising have a trouble, how can I know my competitors' delivery situation?
What channels did they all put in?

What material is used in each channel?

What are the corresponding landing pages?

What are the delivery levels for each channel?
If we can get information about our competitors' delivery and study strategies that mimic those of our competitors, we can save our own trial and error costs for advertising.
How to monitor a competitor's delivery
Brush: Pure manual work
First, make sure you have a basic understanding of the industry's channel situation. Next, you're ready to go crazy with ads run by competitors.
Specific actions, mainly by ad location classification:
Fixed presentation: Generally paid for by CPT brand advertising. Such advertising location is fixed, can collect material screenshots, paper and landing page links by day/week, etc.

Dynamic presentation: Ads such as streams of information are not guaranteed to be swiped every time. A tip is to search for keywords that target people's attention before brushing your ads. Such as: online education industry, shake tone on the first search for "mathematical remediation" related words, the normal brush shake tone can brush to the corresponding ads.



Q: It's time to test your friendship
If you hate the time-and-effort of pure manual labor, a faster way is to ask the agent or channel docker directly. The effect varies from person to person: some will show you directly backstage of a competitor's account, and some may just open their mouths and ask how much you'll add to your budget next month.
Production: Toho option custom development professional tools
If you have strong development capabilities, or want to tailor a monitoring tool that fits your business scenario. You can also choose custom development, this is not in the scope of discussion in this article, not specifically launched.
Check: Use monitoring tools to query
Brush too tired, ask too hanging. The most scientific and effective method appears to be to use monitoring tools to query competitors' delivery. Unfortunately, there is currently no all-powerful tool in the country to solve this problem.
Therefore, we cut from the type of advertising for everyone to organize 4 categories of a total of 13 monitoring ads for your reference.
Summary of advertising intelligence monitoring tools
Information flow and brand advertising intelligence monitoring
Headline ad intelligence
RELATED LINKS: https://bigbigads.io/main/ads

Also known as BIGIGADS China, it was previously a completely free advertising intelligence monitoring tool. Sign up for Basic Now for free (a limited number of queries) and Premium needs to pay or invite friends to get it.
In terms of analyzing competitors, the basic version enables the following features:
Query advertising materials for games, apps and e-commerce;

Query the delivery data within 90 days including delivery platform, number of days, number of materials, display volume and daily delivery trend;

View the footage landing page to support downloading footage.
Analysis dimensions and queryable data are small in magnitude and lack overall analysis. Practicality is weak, but open the URL without registration can also be tried, we can experience it yourself.
Ad check
RELATED LINKS https://www.adbug.cn/
This is the previous ADBUG, the current Enterprise Base version can be free points redemption trial. Compared with headline intelligence, advertising check less daily trend analysis, but more channel summary and landing page summary function is more practical.
The current free version can be queried 500 times a day, and you can experience some features without registering.
Hot cloud adinsight, APP Growing and the vast majority
Hot Cloud adsights:http://www.adinsights.cn/

Large: https://www.socialpeta.com/

APP Growing :https://data.appgrowing.cn/
Hot Cloud adsights, App Growing, and Socialpeta China, all of which have much the same functionality, are introduced together in different areas of expertise. The main areas of monitoring are gaming, application and branding.
In addition to the initial ability to collect footage and floor-to-ceiling pages, these three tools provide a competitor's delivery analysis, including:
Presentation Analysis: Major delivery channels and scale ratios

Creative analysis: the main delivery of material keywords and paper

Media Analysis: The form and data of advertising
Hot Cloud adsights and App Growing started early in ad intelligence monitoring, focusing on the domestic, from the monitoring of the amount of material and the number of channels, hot cloud adsights advantage is obvious.
And the vast majority of overseas markets, domestic channels of data accumulation is weak. Its ASM/SEM, for example, and net-a-line cases are aimed at overseas channels such as Facebook.
Domestic comparison recommends hot cloud adsights and App Growing, not only in the data comparison. In addition, these two tools also have a media insight feature, such as the following image in App Growing can be viewed on the huge engine on the various industries of the launch trends, to help understand the broader market.
There are no obvious industry restrictions on the three tools mentioned above, but if you are a player in the gaming industry or a Class II e-commerce provider. You can also use DataEye's ad monitoring tools.
ADX Game Mobile Advertising Intelligence:https://www.dataeye.com
EDX Class II e-commerce mobile advertising intelligence:https://www.dataeye.com/edx.html
Because DataEye focuses only on segmenting industries, it is more relevant to professional needs in terms of functional design and application scenarios. In ADX, for example, there are issues that take into account intermodal gaming. One of the company perspective module, can dig deep behind the advertising of inter-transport companies, shell companies, agencies and other operational information.
CCSight: Composite platform
RELATED LINKS https://ccsight.cn/
CCSight is a professional social media marketing data analysis platform, covering fast hands, shaking sound, volcano, watermelon video and other short video platforms as well as microblogging, WeChat, Xiaohong book. One of the competing reports can view competitors, recently in various social platforms of the people to release scheduling, people information, delivery status and other information.
Watermelon data: WeChat/Weibo
RELATED LINKS https://data.xiguaji.com/
Watermelon Data can view WeChat Public Numbers and Weibo data. Let's say perfect diary is your competitor, and you can view the other person's public number on the watermelon data.
In addition, brand public opinion can be viewed in the public number of the brand is mentioned. Still take the perfect diary as an example, query the public opinion report is as follows, interested students, you can view it yourself.
Link to report: https://data.xiguaji.com/publicOpinion/DownloadReport?reportId=10405
(It Chinese of the original chapter of the attitude attribute analysis, download the original link found that the data is a little bias, not accurate enough)
Flying melon data: shake/fast hand
RELATED LINKS https://dy.feigua.cn/
Feigua Data is a short video marketing analysis tool that currently covers only two platforms: Jiyin and Fast Hand. Subsequently, bilibili, microscopic, and second-shot platforms will be added.
In monitoring competitors, the brand comparison feature allows you to compare data from multiple brands. See your previous promotion gaps with your competitors.
Chigua Data: Little Red Book
RELATED LINKS http://www.qian-gua.com/
If you want to analyze the data of your competitors' operations and business notes on Little Red Book, you can also use the brand analysis of Flying Melon Data.
SEM Advertising Intelligence Monitoring
5118
RELATED LINKS https://www.5118.com/
To know which keywords competitors are on, enter the competitor's promotional domain name on 5118, you can see the keywords under the corresponding domain name. However, VIP permissions are required to view all keywords.
E-commerce advertising intelligence monitoring
E-commerce magic mirror
RELATED LINKS https://www.mktindex.com/
In addition to detecting traditional e-commerce platforms such as Taobao, Tmall, JD.com, Suning, Jumei and other data, e-commerce magic mirror can also monitor more than a lot, small red books, NetEase strict selection and other new e-commerce platforms. You can view the official website to see the full platform description.
E-commerce magic mirrors help us with industry analysis, brand analysis, store analysis and baby analysis. Among them, there are high-frequency prices and high-frequency inventory monitoring functions. For the sale of price sensitive merchants, you can timely find the price changes of competitors, about 10 minutes update, to avoid price disadvantage and affect sales.
Finally, if you have better competitor monitoring methods and tool recommendations, you are very welcome to leave a message to us on the public number.
How to get a large classroom preview kit
- Good text from the past -
Click on the text to read
Click on the text to see the details
---