Accenture Interactive CEO: Competitors are the CEOs of client companies, not advertising companies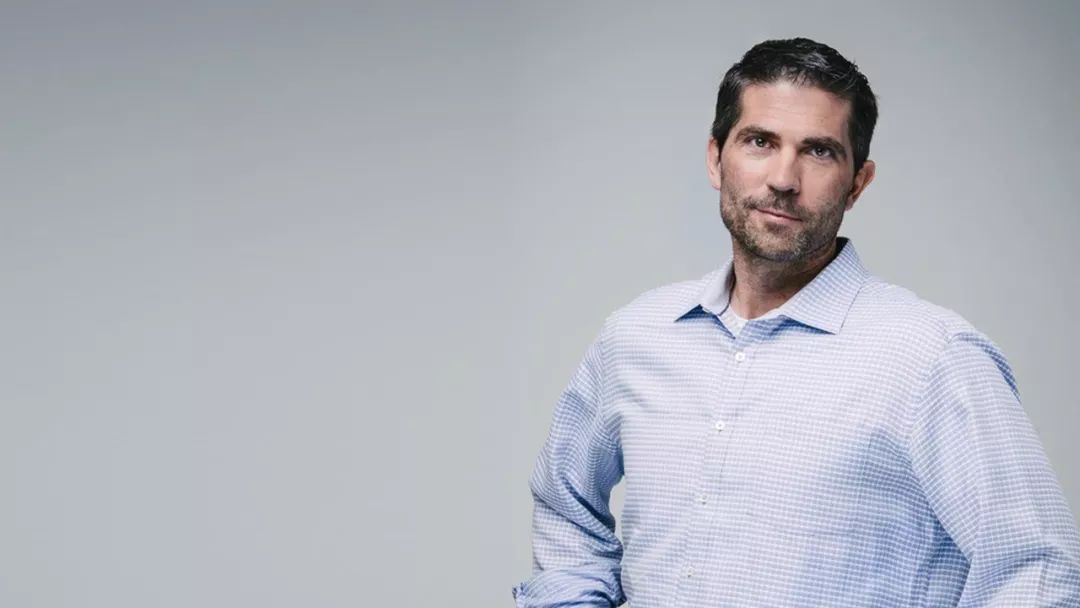 Brian Whipple (来源:Accenture)
The advertising market is in turmoil, with advertising companies thrombling layoffs, weak growth, plummeting stock prices and tight marketing budgets plaguing several major advertising groups, according to the Advertising Age's Advertising Agency Industry Report.
To add to this, the ad agency model continues to be threatened by management consulting firms, which for the first time rank 6th to 10th in the list of the world's top advertising companies. Accenture Interactive, Trott Interactive, Deloitte Digital and Priceco Digital Services, as well as IBM iX, five consulting and technology companies, reported a 32.3 percent increase in revenue in 2017.
Among them, Accenture's interactive performance is particularly eye-catching. Accenture, a consulting firm, grew 35 percent to $6.5 billion in revenue in 2017, making it the world's largest digital agency for the second year in a row. Since its inception in 2009, Accenture Interactive has acquired 20 digital and design companies, including Fjord, Karmarama and Pacific Link.
In addition, Accenture Interactive has received millions of dollars in digital business transformation projects from top advertisers such as Marriott, Radisson Blu and Whole Foods, covering all aspects of marketing, including procedural and customer experience design.


On Accenture's official website, Brian is described this way: "As head of Accenture Interactive, he focuses on creating the best customer experience in the world for Fortune 500 brands... Combining the capabilities of creative agencies, business consulting firms and technology giants, Brian has created a new service model that leads Accenture's interactions to disrupt the traditional advertising agency industry. Clearly, Accenture Interactive believes that they can better meet customer needs than traditional advertising agencies by combining traditional ideas with business and technology strategies.
Brian Whipple was recently interviewed by business Insider and Adexchanger.com.
Brian says they are not the same business as the advertising group. "We don't profit from advertising and media for our own benefit, " he said. " Advertising and media are part of this, as are AR, VR, advertising campaigns, and other businesses.For many customers, the era of traditional advertising and media budgeting is a thing of the past.」


Brian also believes that "the advertising group is changing, but at a very slow pace, because of the company structure and culture." 」
Accenture Consulting, the parent company of Accenture Interactive, no doubt provided endorsements. With Accenture as its background, Accenture Interactive has ties to executives at large companies who, according to Brian, are "used to signing hundreds of millions of dollars in annual contracts with Accenture." This makes it easy for Accenture Interactive to work with customers for years, rather than continuing to write for short-term projects, as advertising companies do. "Our best customers, and Accenture's big customers, we trust each other. 」
Here's a conversation from Brian Whipple's interview:
Accenture Interactive's business area
Q: Accenture has launched several acquisitions over the past few years. What are the reasons behind these acquisitions?

For:We don't buy like other financial firms to grow revenue. This is not our strategy at all. There are actually only two cases: one is that we need to add new features, and the other is to extend our capabilities in other regions.

For example, we purchased Fjord in 2013 because we saw a link between service design and technical support. The acquisition of Pacific Link, based in Asia, is an example of expanding in a region. If we need to get new capabilities that will be relevant to our customers in the future, we will invest.
Q: How do you manage your company's culture and talent? Accenture Interactive has acquired so many small creative companies.
For:Rely on our vision and regular communication. We put forward a compelling proposal and career plan. We focus on providing innovative experiences to our customers around the world. We don't just recruit art directors and paper-based students, we have to pick people who fit our vision. Not everyone meets our requirements. If you want to win the Creative Award, I don't think Accenture Interaction is right for you.
Q: How do you think consulting firms and this service customer approach fit into the current advertising landscape?
For:I don't think it's necessary to adapt. I think it's a new pattern. Traditional broad companies and advertising groups have many smart leaders who have had a long time to succeed and will continue to succeed. After all, there will be ads during the Super Bowl and demand will be there.
But what we're doing is another thing, our business focuses on completely different needs. We cater to our customers' businesses, from traditional business models to business re-creations, such as how you try on clothes, how you buy a car, how you order meals and meals in restaurants. I don't care what we call it, we're just focused on helping our customers get the best out of them.
Another way our business is different - not better or worse, just different - we not only design the experience, build the architecture of the experience through technology, processes, and systems, but also manage it. It's not just about creating a technology that needs someone to manage mobile technology, someone to propose an upgrade. What you can see is Accenture's strong business model. Advertising companies don't even belong to the industry at all.
Q: How many of these changes are driven by the changing needs of customers? Why do you think you're better suited to them?
For:If you want to build and maintain a brand, you can contact people in CMO or similar positions, and that's still their job. However, great changes have taken place in how brands are built and maintained. Brands are built through advertising, marketing, and information that, for example, allows you to tell someone how to taste coffee, which means happiness and sunshine, and a fresh start to the day. If you keep saying that through radio, tv and so on, soon people will believe it.
But with companies like Uber, companies like Spotpal, companies like Paypal,Change has taken place, and brands are now built on experience.Uber has changed the way it traffics, redesigning technology so you can do everything from devices without having to advertise for long periods of time. But everyone knows that Uber's brand is about efficiency, choice and user empowerment.
What CMO is doing is different now, knowing that brands are now built through a range of experiences rather than ads. Advertising, of course, is associated and will always be there, but advertising alone doesn't drive brands, it's just one of many factors driving brands.
Accenture Interactive is different from advertising companies
Q: You've annexed one agency after another. Why not an advertising group?


For:We don't have a founder culture.Our media and creative sectors and digital sectors are not competing. Management teams are not encouraged to develop their own agencies. They are encouraged to allow Accenture interactions to grow as a whole. Advertising groups usually have no customers. And agents have specific customers.
Q: What is the difference between Accenture Interactive and Digital Agency?
For:We redefine the user experience through technology, processes, and marketing. All data, communication and activity management is a huge business for us.

For example, we're personalizing our vacation experience. Carnival Cruises has created a smart wristband that users can wear to register for events, taste meals and even navigate the ship. It provides users with data tailored and can be tracked against the same consumer.


Q: So what role does media buying play in your business?

For:We're investing heavily in programs and using digitalization to create experiences. We are an important partner for all major platforms (Google, DoubleClick, Facebook and Amazon). We have many technicians available to provide services.
Typically, however, our preferred model is to provide content to our customers so that they can have data and benefit from it, rather than having the ad technology platform access that data and potentially resell it.
Q: What are some of the same or different Accenture interactive and traditional advertising companies?
For:We're not going to be involved in a creative proposal. We can do this, but we will not choose to do so. This can be an important task for most advertising companies. Advertising companies, for example, would be involved in a $6.5-$5.5 million proposal, possibly for print and television advertising. We will never do that.
But if a customer, for example, wants to invest in improving the restaurant experience, in which advertising will be part of it, that's what we're going to do. We'd rather use our resources to help Maserati reshape the car-buying experience than advertise on TV.
Will Accenture Interactive be a rival to advertising companies?

Q: Will you replace the advertising agency? What will replace - creative, digital or media buying companies?

For:We are unlikely to be involved if our customers do creative or traditional business drafts. If a customer is redesigning, say, a restaurant dining experience and handing over half of its $30 million advertising budget to Accenture Interactive, we're likely to replace the advertising agency.
Q: How do ad groups need to change to compete?

For:What they need to do is not change, but to wipe out the founder culture.It's going to take a long time. You must remove the factors that are not conducive to development.
They have to invest heavily in technology.We are in a market that overestimates creative and advertising awards.Creativity is of course as important as technology, and innovation and design are important.


Q: Is it reasonable to say that traditional advertising agencies are threatened by you?
For:We will never let them lose their jobs. We'll never have a lot of creative talent for creativity - but we'll use it to create these experiences, just as we invest in AR, VR and everything else.However, the reason they are out of work is that no company can address changes in the industry and adopt methods other than experience to drive brands. They don't make much of a change, they may fine-tune, but most of them still have a founder culture.When we have strategy meetings and bring all the top people together, we don't talk about them forever. It's not because they're bad, it's not about what we're doing.
What we need to compete with is the inertia of each industry to this day. Think of experiences that haven't changed in years:Mortgages feel bad, the process of buying a car is terrible, and the way you eat in a restaurant or try to dress in a department store has not changed.Our competitors are CEOs of these companies who want to avoid risk and want to do the same thing as last year. We spend more time working with CEOs to change and disrupt than with advertising agencies.
Q: What can Accenture Interactive do better than a traditional advertising agency?
For:There's no doubt that having an experience from start to finish - from design to management - is number one. Second, managing complex things on a global scale is where we can use the parent company. In Tokyo, for example, we know the culture of Accenture Japan, know how to do business there, know who will do real estate locally, know who knows the laws of local work. We don't need to send someone to a two-month project to open things up, Accenture already has a market there, we just expand our business and bring in all the digital and marketing expertise. Accenture has global influence and is able to participate in every aspect of the business process that no other company can do. Third, if customers want to focus on the experience, we are unique.
Q: Another criticism of the agency is that they saw Accenture interacting with each other when the client was writing, but never saw anything that actually went out on the street. How do you respond to this?
For:Depending on how you define the work, what is the work? An ad? Usually they say that because they're talking about winning print or television ads or campaigns at Cannes - that's just part of what we do. Basically, we advise our customers on their business and how to re-create it -- not their advertising. What we do is at the heart of our customers' business strategies, which usually doesn't appear in their press releases. In this sense, we do not have "works" that can be displayed. However, there are many examples of how we can work on future shopping experiences, such as Whole Foods, or how you will buy a car through an auto parts dealer in the future. That's not to say we don't have an award-winning ad, it's not worth mentioning for us.Our customers are CEOs, not brand managers.
Source: Martech Valley
Editing by Business Insider /AdExchanger
Compilation: Ben

---