Hands-on teach you how to spy competitors' ads
Have a chat with you todayHow to spy competitors' ads。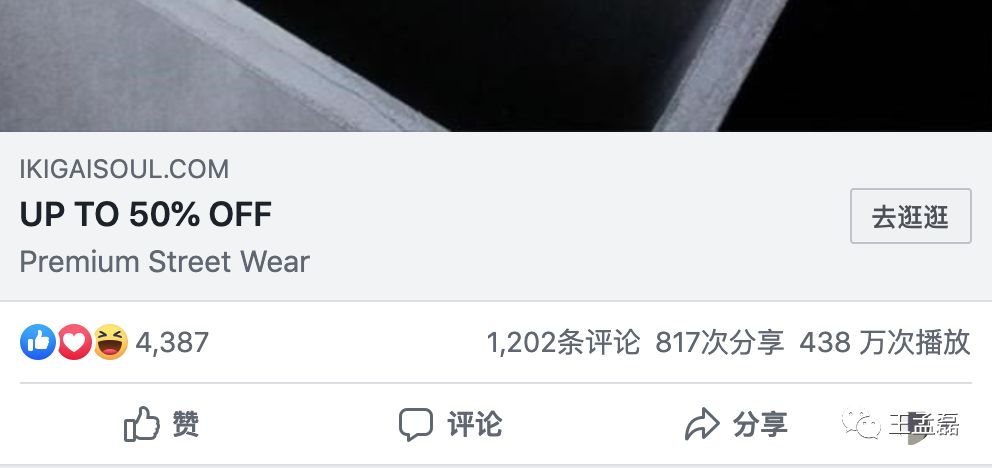 In fact, this is also the sameSelectionA way of thinking, many of us do shopify sometimes face Alibaba, sell a lot of products, do not know what to choose, especially just do this line of nods. Then we can learn from the design of our peers' products, creatives, and even landing pages.
So take a time today to talk about how to learn from other people's good advertising.
If you're starting to do shopify now, there's a store, whether it's a grocery store or a base station, and there's not a lot of product on it, and there's not a lot of pop-ups running up there yet.Then now you can at least 3 to 4 products a day test, this time on what products, you can learn from the following methods.
01. How to find a competitor's advertisement
If your company has paid spy tools, such as the following, you can reduce a lot of effort in the first step, but the main content of this article is not the use of these spy tools.
dropship-spy.com
Idvert
adspy.com
ecomhunt.com
alishark.com
salesource.io
1-1 Make the most of our facebook newsfeed
We can goFacebook's search box, enter the keyword free shipping, and then select the video, basically the following are ads. (Of course here we can enter 50% off, get yours here and other common advertising language)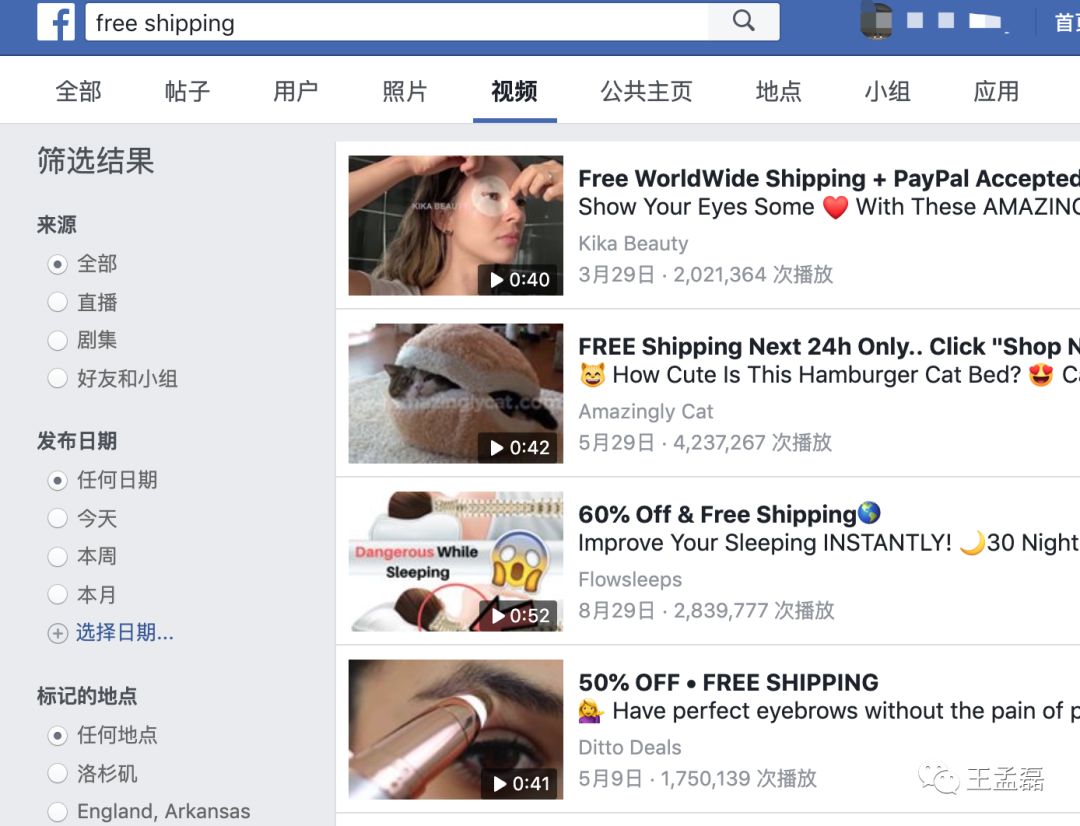 Find oneClose to the current time, the amount of playback is largeof the . You can see a video with 2 million views on August 29th, tap it.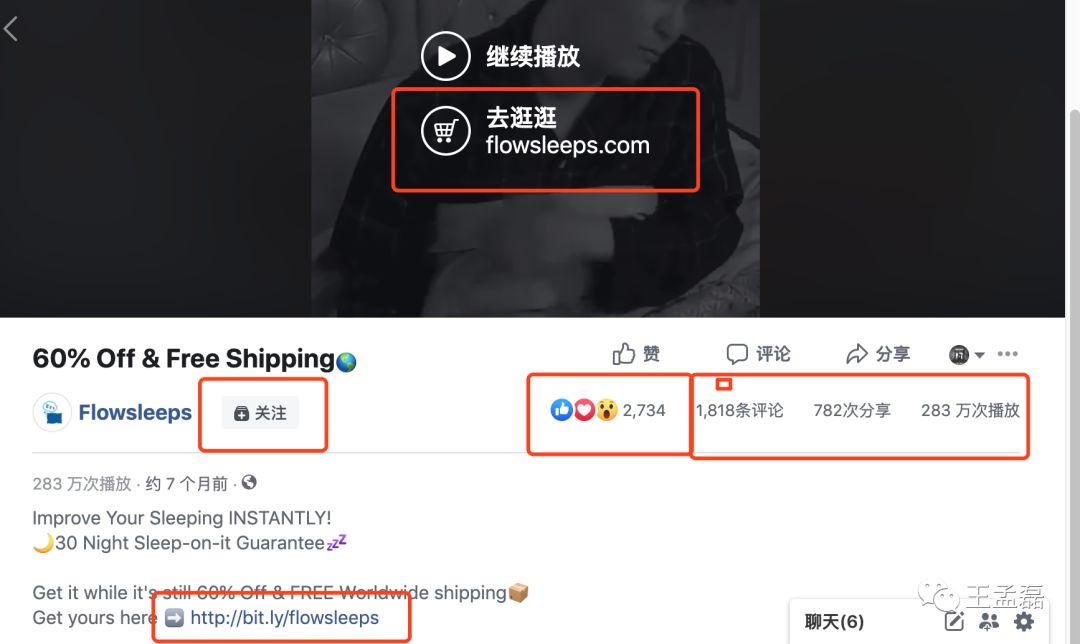 Wow! This number of likes, this amount of comments, very good, you can judge the ad run very well.Give the post a like and comment below.
There's a bitly short chain, we're in the back plus, see how the clicks are.
Then click to go shopping, go to the shop to see, see the product, price,Add a shopping cartCoherent.

Next we go to its home page to see,Let's like it first and pay attention.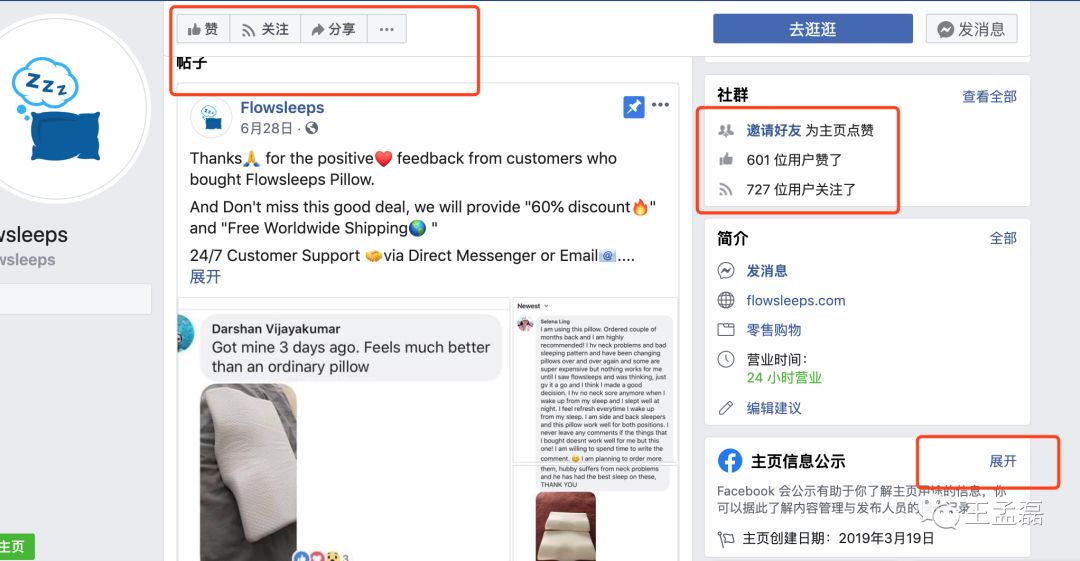 When we're in this series down, it's going to be a while before we see his ads on our newsfeed. Because Facebook will think we're a user of dropshipping ads and will recommend more relevant ads to us,Our news feed has become a mobile ad library。 Most importantly, we can see the real situation of this advertisement, after all, likes, comments, the number of views is not deceiving.
1-2 Manual supervision using graphite documentation
We sometimes brush up on some competitors, you know! Their ads are a lot of pops, the data are running well, and very replicable, then we have to pick up the small book to write down.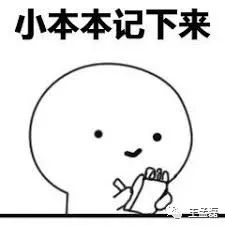 It is recommended to use graphite documents here, free of charge, it is very convenient to do the form
After accumulating enough good store numbers, we went back to his home page. (Change the store here) remember to like, follow, and put the name of the home page on your graphite document, and then click on the bottom right corner of the home page information publicity, expand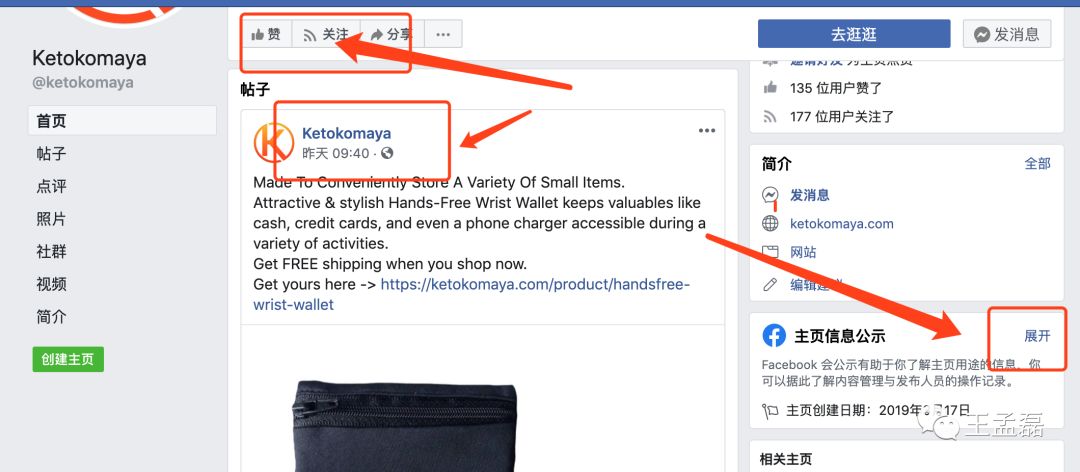 We can see that this Page is running ads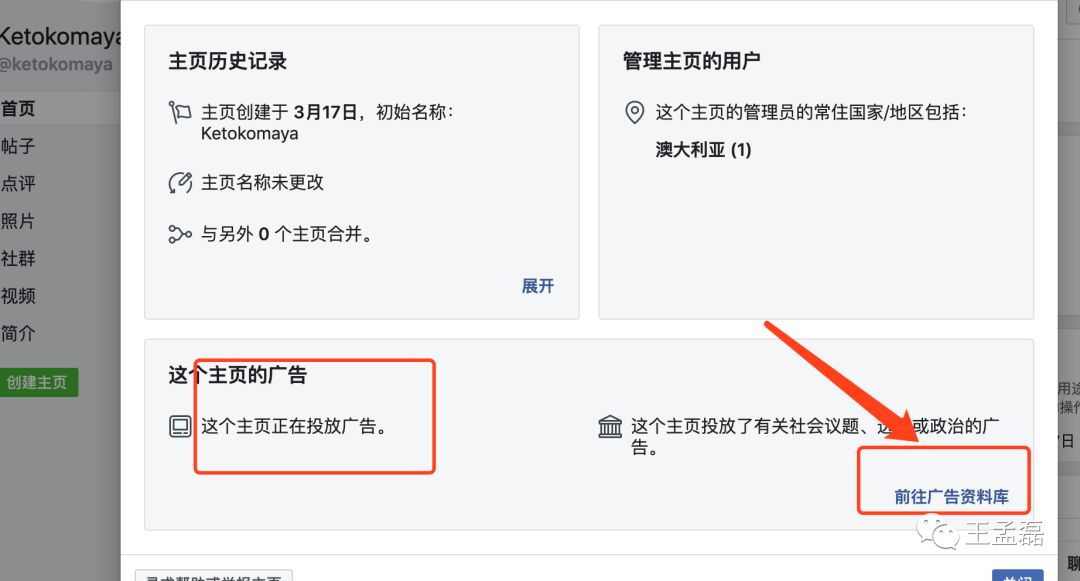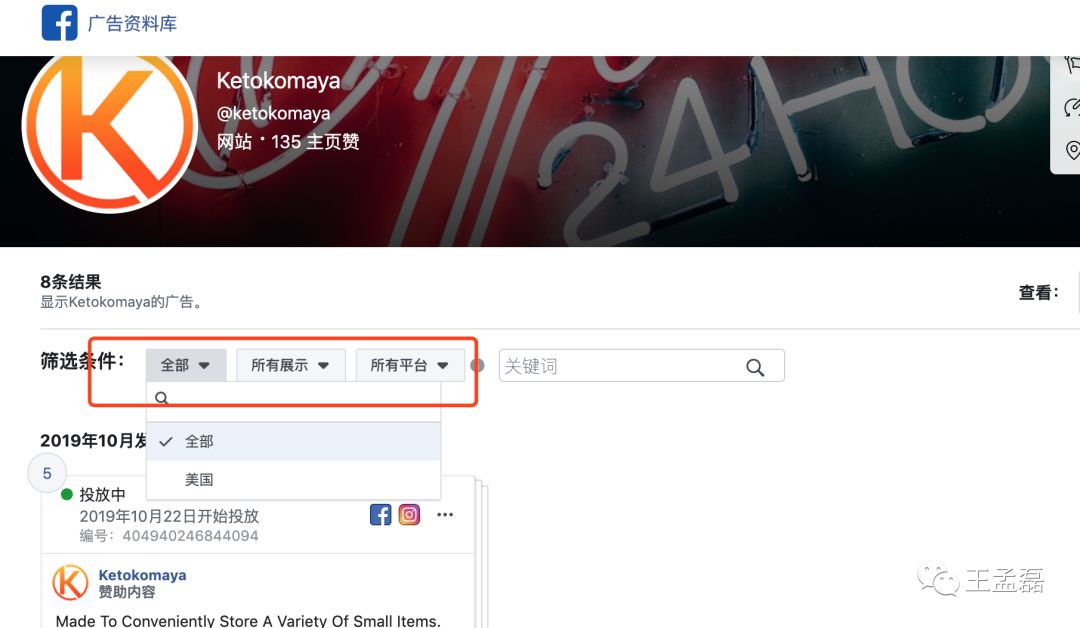 All ads on this Page are shown in full above, but only if they are displayedThe content, quantity, country, time, platform of the advertisement, specific likes ah, comments ah can not see, so we still have to combine the number of interactions in the newsfeed to judge the quality of this ad, but every day to see their updated ads, can give us some ideas.
So we use the spy tool, the newfeed feed stream, the Facebook ad library to combine and access these ads as much as possible. Here, you can recommend a free spy tool: bigspy.specific pages we can google ourselves.
02, how to use the competitor's advertising
Many of today's Facebook ads are in the form of video, especially when it's necessary to show off the functionality of the product. So we see competitors' creatives, especially video ads,
If the video content is simple, we can just "take it over" it. If the video features more features, or if you find a different, better selling point, you canTo.
Youtube, Facebook, Google collect similar videos, do the processing, become a better material。
When the follow-up this advertisement runs better, we can ask the company to do a relatively new material, to know that Facebook is very encouraging original material, if we take other people's material directly on the advertising, a lot may lead to a thousand exhibition, a single click cost is very high.
Above, it's the idea of some spy competitors' ads. Similarly, see good advertising materials, we can point to each other's website, look at the design of land pages, price pricing, etc. , you can also go to "learn from" a bit.
---