What if a competitor bids for your brand's keyword ads?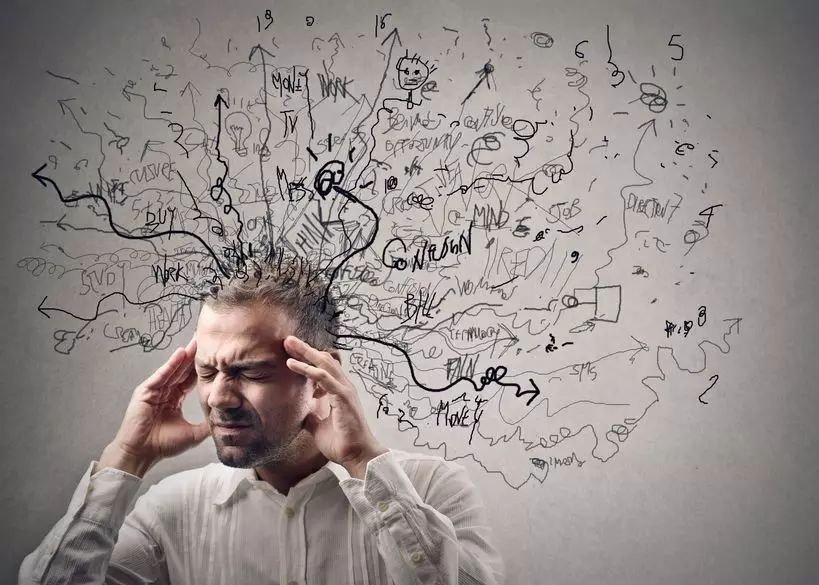 Photo Credit 123rf.com.cn
Problem Profile:
Competitors bid to run brand keyword ads, traffic was robbed of a large part, how to do?
Grab traffic with key "search terms"
Have sellers ever wondered what you would do if you woke up one day and searched Google for your brand name only to find that a competitor's paid ads had taken the top spot on your search results page and most of your product traffic?
For most brands, the impact is very bad, especially when brand search terms have a high number of searches. So what's next for the seller? Of course, if you would complain directly to Google about this PPC fraud, would it take immediate action and remove the product listing? It doesn't seem to work.
In 2008, Google banned bidding on competitors' brand keywords, but sellers can bid on competitors' brands as long as they don't mention their trademark names in advertising. This is a gray area.

Many people should know that Samsung's most famous "Awkward.You obviously mean" Google AdWords ad takes aim at Apple's iPhone 6s brand keywords. It attracted widespread media attention and received a lot of traffic, and Apple was supposed to cry without tears.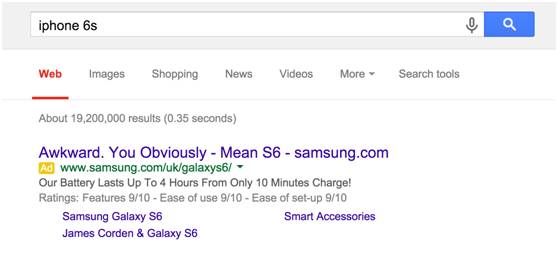 In this case, what is the best thing for a business to do?

Be aware that competitors may not be able to advertise
Your competitors are under no obligation to remove ads as long as they don't use your brand name in the ad text.

You have to accept the fact that they may not remove ads. Because advertising results can be good for them, it will lead to high ROI (investment return rate) and ROAS (advertising expenditure return rate), and may become their most profitable advertising.
But if they use your trademark in the ad text, it violates Google's trademark policy so you can ask Google to remove a competitor's ad.
Check Google Search Web Partners
Google isn't the only search engine to detect brand PPC ads, and its search network partners are likely to bring a lot of traffic to your competitors.

Unfortunately, Google doesn't disclose its search network partners, and they can change at any time. Some of Google's most popular search network partners are AOL.com, Ask.com, Dogpile.com and Amazon.com.
Here are Google ads that appear on Amazon, such as a search for gymShark, a popular British sports brand, with links at the bottom of the page: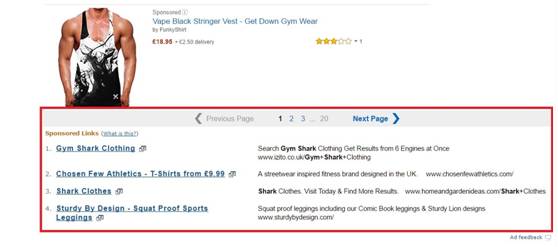 If you want to dig further and find more Google Search partners, http://newsletter.seoprofiler.com/newsletter50.htm provides a list, although they are not 100% correct.
Check Bing and its search network partners
Google is now the dominant search engine, but don't underestimate the power of Bing and its search network partners.

For brand paid searches, Bing may find new users you don't know about.
If your competitors steal most of your site traffic, they're likely to take advantage of Bing and its search network partners, especially Yahoo!, so sellers need to pay more attention.
E-mail your competitors and politely ask for an advertisement
Sellers should avoid competing with competitors, which could make things worse. It's best for sellers to politely send an e-mail to a competitor asking them to take off the shelves and compete fairly. If it doesn't go off the shelf, sellers can then warn competitors that they plan to retaliate against PPC ads, but before that, give them a chance to remove them.

It is also possible that a competitor's PPC advertising agency has established such advertising without any permission or notice.
Build your own brand search ads
It is absolutely necessary to establish brand PPC advertising, especially when companies sell their products wholesale to other retailers.

Take Nike, for example: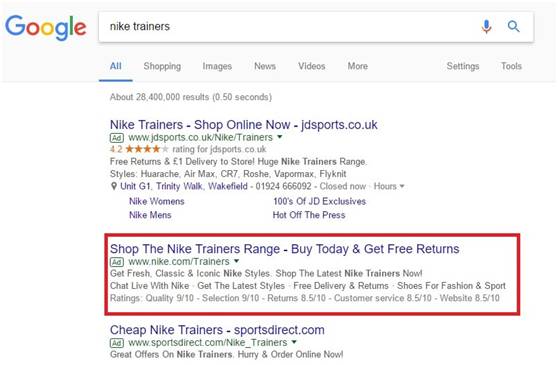 Why bid on a brand like Nike to run its own brand ads, even when the brand has a high natural search ranking?
Simply put, this allows brands to occupy search results pages.There are a variety of ads on Google, whether paid or natural, that can be greatly increasedHits.And.Macro and micro conversion rates。
Unless there are a large number of brands bidding for your brand name, which increases the advertising bid, CPC costs are usually very low and companies have complete control over brand information.
In addition, if your business places brand names in broadmatch and phrase match types, you'll need to check search keyword reports to see how your brand associated terms are used by others.
Sellers should also consider itBid page top ad spaceto ensure that brand search ads always appear at the top of search results pages, attract most traffic, and hit competitors. But it depends on the level of PPC knowledge of competitors and how much they are willing to pay for advertising space.
Consider targeting your competitors' brand keywords
There's another last-minute, but well-worth a try, that is, targeting competitors' special brand keywords and launching new advertising campaigns. This could lead competitors to compromise and go off the shelves.

ButIf their brand search volume is much lower than yours, this approach is less feasible because they feel they can get more out of your keywords.
Targeting a competitor's brand keywords to retaliate against them may be seen as a way to control losses, but it's also a way for competitors to be less likely to take off advertising.
Targeting competitors' brand keywords clearly leads to higher profits, although this can lead to serious market wars that are detrimental to long-term growth. Therefore, sellers should measure the pros and cons before taking a risk, and remember to do a good job of research.
Wen / Hugo.com Fang Xiaoling
Please indicate the source of the reprint Hugo.com

CCEE(Shanghai.Cross-border e-commerce selection conference
Assemble internationally renowned cross-border logistics service providers

Help you currency the world!


Click on "Read the original" to register for the General Assembly
---