How do I analyze my competitors' ad data and optimize my ad account?
Foreign trade season is coming, I believe that every home appliance companies have common doubts:

How on earth should we spend the least amount of money to get the highest return?

How on earth should we maximize value based on existing data?
If you bet blindly and take one step at a time, in most cases you may be wasting more than just a budget, but a prime time throughout the peak season.
I have said on most occasions that most of us can use three strategies for our competitors:
A lot of times, don't keep thinking about doing something that's amazing and different.
Remember, the way people have gone, they are spending a lot of time and money, you can completely on this basis to imitate and slightly change, and this method, in fact, is the most secure, and often the most effective.
How to view it
Competitor ad data
In fact, I've written a lot about advertising analysis before, like how to view your opponent's Facebook ad data, Twitter data, and even your opponent's Google ad data.
Suppose you're advertising now, and it's Google, then if you know a competitor
What kind of advertising do you use?

What keywords are used?

Which page does the landing page link to?

What is the picture I'm using?
Do you know how important these data are? This can save you a lot of advertising costs. So how do we look at our competitors' ad data, and should we do that?
For example, we can use some tools to view the research of rival Google Shopping ads and display the content of the ads:
As shown below, using some tools, we can see the competitor's advertising document, which ads have been advertised historically, the ranking of the ads, the bid, the landing page address, as follows: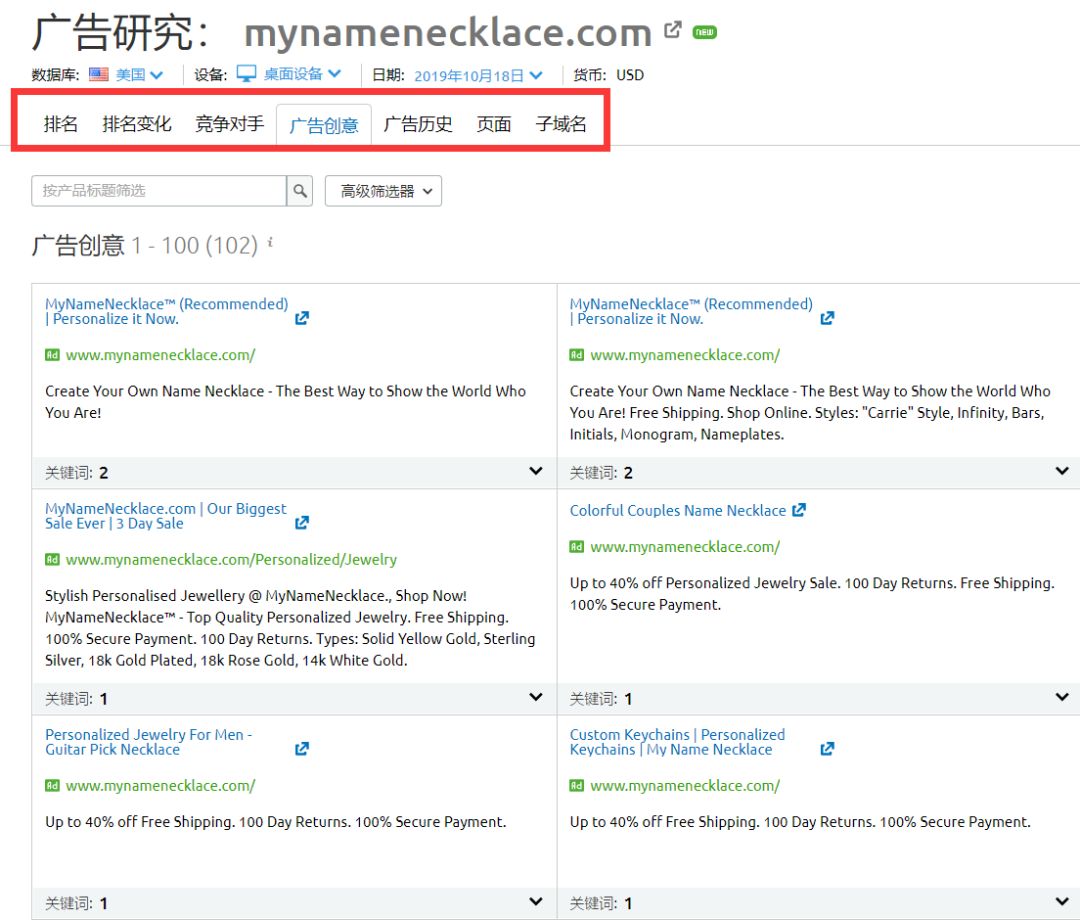 So, you look at the simple use of tools, we can easily get the competitor's advertising content and data, which greatly saves our advertising production time, and save the cost of advertising (at least you will not now like headless flies as casual advertising)

The use of these specific advertisements and tools, I have written in the public number before, specific you can go through the public number history article, for a detailed review. (I think it's important to develop people's hands-on skills)
Of course, there are other ways to analyze competitors' Google ads, which we'll cover in the future.
Advertising.Optimization.
problems encountered
You see no, I'm talking about analyzing and viewing ad data for competitors. So did you find out that there's still a problem here.
What's the problem? It is:
If we're running Google ads, we're going to have the following problems:
How do you know if your advertising account is optimized at this stage?

How can you find your product audience more accurately?

Or how to reduce Google's advertising costs and increase ROI?
Other factors may also be encountered, such as:
There is no time to analyze all the details of the account;
Or the perception of the performance of account advertising, in fact, requires very professional skills and judgment.
So, here's the problem
How can you effectively improve the effectiveness of your ad account quickly and professionally?
Here I would like to introduce you to a very practical tool, especially useful,Perhaps these questions can be addressed,Make an optimization of your Google Ad Account!
In the past, this tool is almost a must-have tool for my ad analysis, and is highly recommended.

And we know that Google ads for campaigns, ad groups, ads and keywords set adjustment is very fine and content is very large, coupled with the breadth of the audience, improper operation of Google ads can be very expensive to run.
How do you manage your account when the work of achieving performance metrics and improving advertising performance becomes complex and fragmented?
At the same time, I believe that friends who advertise on Google also feel that a lot of value information can not be directly summarized through Google advertising accounts:
The quality score for the account
The weight that affects the quality score
Show the factors that affect share......
But I found the Seiso tool, and he'll analyze the data one by one!


How to optimize
Advertising accounts
If you want to do good, you must first take the necessary necessary al-serum!

Let's get to know firstSeisoTake a look at this tool!
This tool, he can make a free diagnosis of your Google advertising account, it canIn 5 minutes:
Auto-analyze all campaigns you're running today

Automatic recommendations for delivery

Discover a number of hidden release vulnerabilities that need to be optimized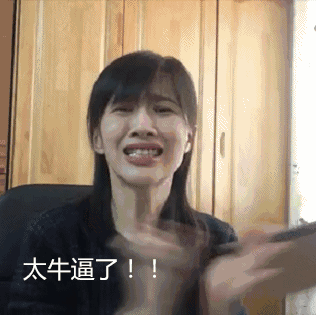 There are about 50 pages of pdf in the report I received, which presents several elements of concern to me:
Wasted budget

There is an optimization potential part

and strategy recommendations for the Development Account
Overall, this report provided by Seiso balances three leverage principles:
How to get traffic on the same budget

How to improve conversion

Optimize the quality of your audience
After using Seeiso for the first time, reports are sent on a monthly basis via the email I filled out, based on your account's delivery updates.
Guys, nextIn order to save everyone time, here's a special reminder:
The following,I wrote a specific, aboutSeiso'sHow to do it,You canStep by stepSee.SeIso isHow it worksSuch as.If you're doing Google ads, you can do it.
If you haven't done a Google ad, or haven't used it yetSeiso This tool can skip the following first.
But you can collect this article first and read it later.
First log on to Seiso's official website:
The link address:http://suo.im/5lloft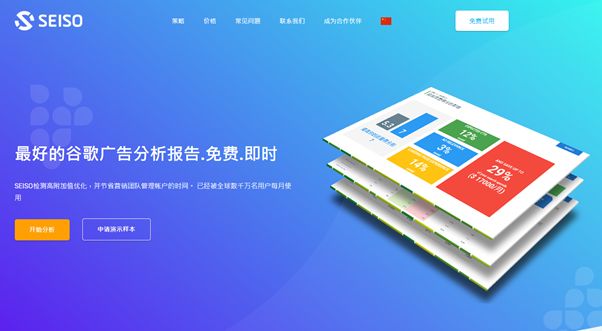 Then simply follow the website interface, 3 clicks to start the Google account analysis and diagnosis.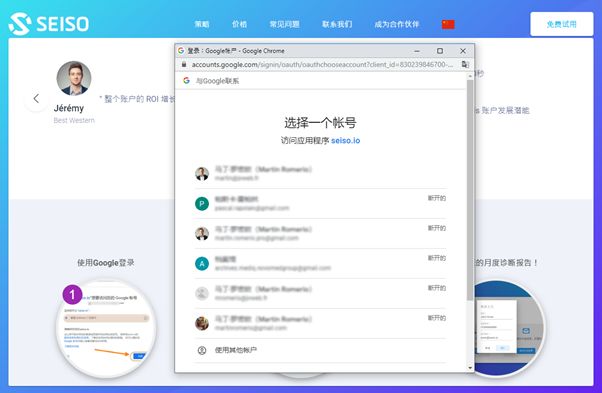 Then you must grant Seiso access to your google account: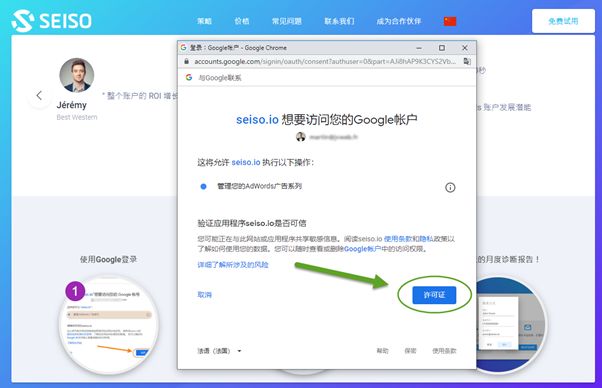 Seiso then analyzes the quality of your account based on the data available on your account, such as campaign keywords.
Attention:I see Seeo as a "read-only" permission requirements tool that can't make any changes to my account.
If you have more than one account, Seiso can analyze 20 accounts at a time for one user at a time.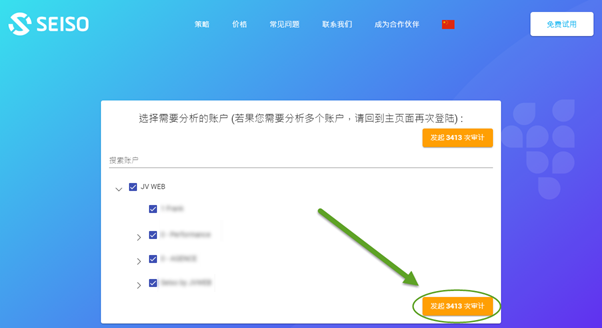 Depending on the complexity of your account data, seiso will take 3 to 10 minutes to generate a report and send it to me via email via google drive in PDF format for increased security.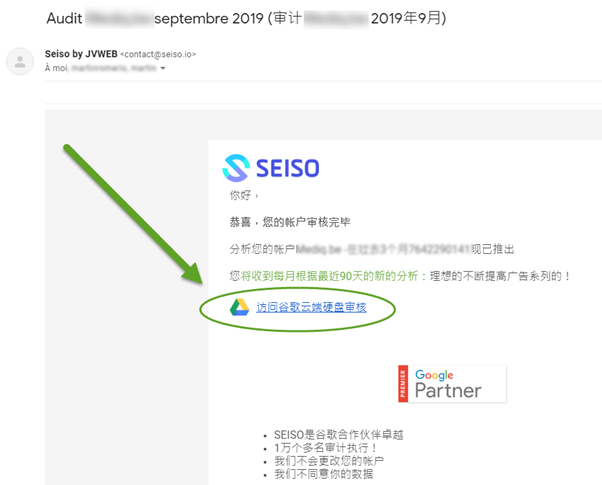 What does Seiso's report say?
Seiso's entire report is very comprehensive and accurate in analyzing my accounts, and I've listed some things that I find valuable.
Advertising waste and opportunity judgment:
On the first page of the report, an account is judged: the potential for wasted/or additional conversions per month for advertising.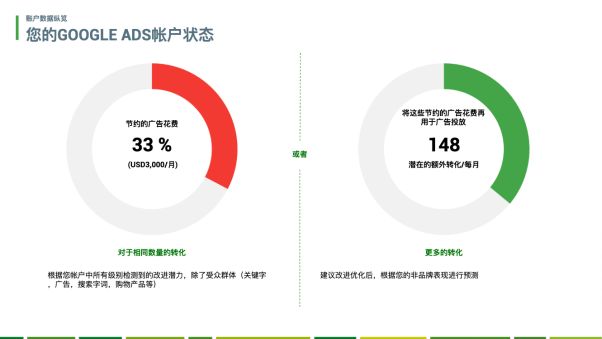 This prejudgment can help with the judgment, and I can optimize the advertising potential on the same budget.
With monthly optimizations, reports are also updated, and by monitoring this page of data changes, you can see how your account's performance has changed.
The next report page will provide a detailed analysis of how each of my sections was delivered.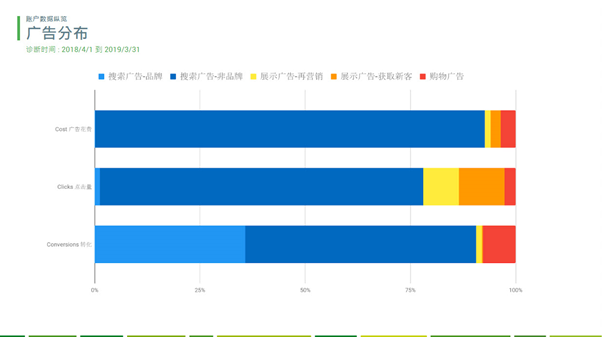 Visual charts allow you to quickly see the input/traffic/conversion of each type of ad to make impact judgments and adjustments.

Show share
Looking down at the report, I found that 66% of the non-brand ads I run don't see my ads when I search for keywords I buy! 
I don't see this statistic in my Google account either.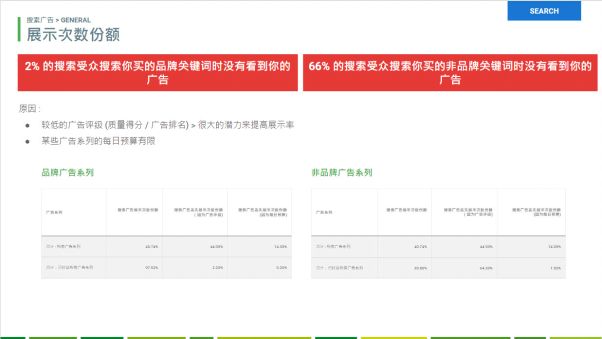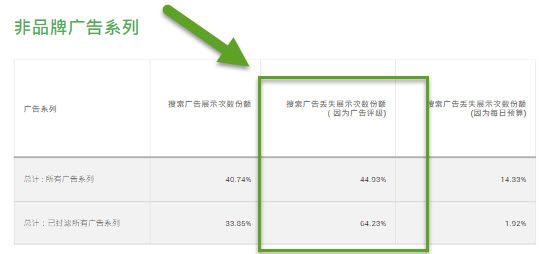 At the same time, the report also cleared the reason, my advertisement was not seen by the search crowd, mainly because of the ranking.

Ranking depends on:
Seiso also lists the best performing campaigns, which are also affected by the share of impressions: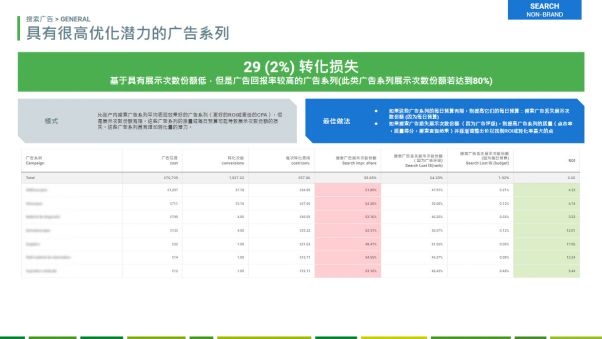 You can see here that these campaigns are affected by their daily ad budgets (and then I immediately increased my daily budget by 2% for those campaigns to get more traffic quickly)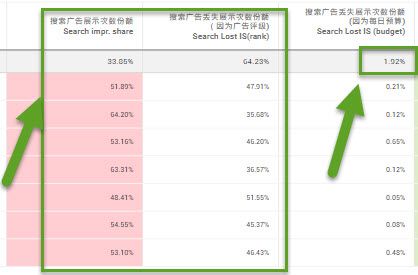 If I want to achieve an 80% share of the show (up 50% plus traffic), according to the report I have to pay attention to my ranking issues, which is very instructive.
Quality score analysis
To solve the ranking problem, Seiso then analyzed the quality score that affects the ad ranking.
Oh, my God! My entire account has a keyword quality score of only 4.7 points! (Google can't see this data) 7 points is the most basic score.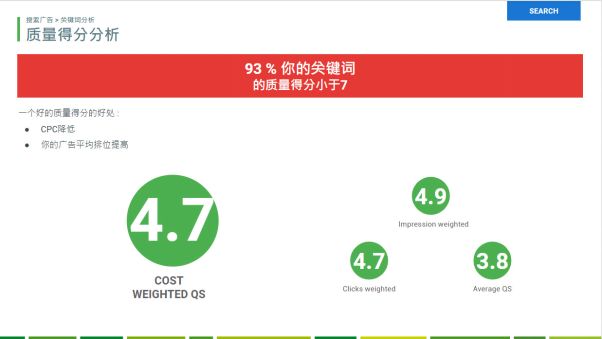 Quality scores directly affect ad costs and performance, and the reasons for quality scores include estimated click-through/ad relevance/landing pages.
The next page helped me analyze in detail what was wrong with my quality score.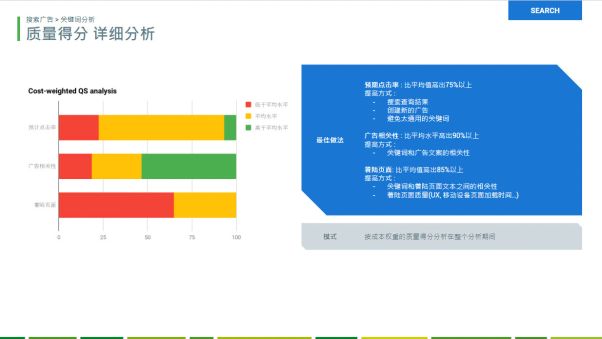 Through the analysis of this icon (which I can't find in Google ads) I can see what's causing my low quality score:
1. Landing page : The report recommends that I check the correlation between keywords and landing page documents/landing page load times
2. Estimated click-through rate: It is recommended that I do a search term assessment/create a new ad for a specific keyword to improve the CTR/adjust the type of keyword match
3. Ad relevance:Relevance is also a problem, but it's not as big as the first two, so you'll want to start optimizing the first two points that seiso put forward first.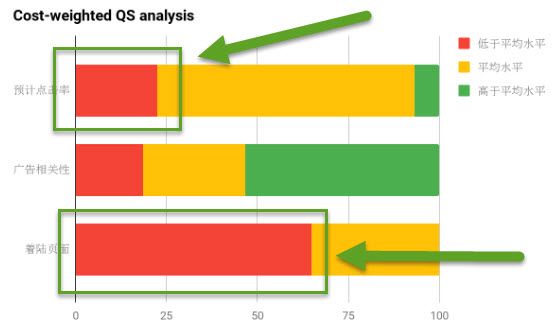 I think the Seiso report is strong in keyword analysis:
Google only provides quality score data at the keyword level, which can't be looked at macro every time it's optimized.
And this seeo report presents a quality score on the campaign/ad level, and I'm better at controlling the overall picture and focusing on optimization.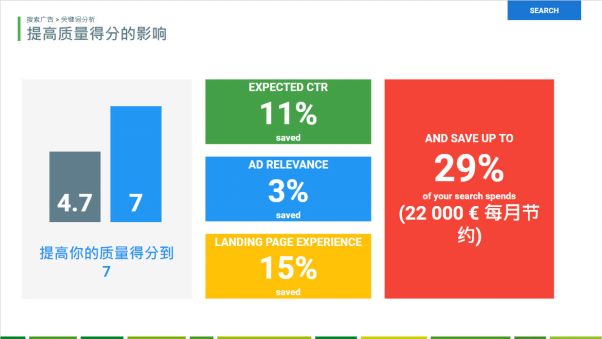 The Seiso report takes a step further by proposing estimated ad cost savings after optimizing the quality score.
Where do I prioritize improving my quality score?
Seiso filters out a few keywords that cost the most on the next page, but have poor quality scores (which account for 72% of my ad spend), so it's clear that I'll prioritize optimizing the Quality Score for those keywords that cost a percentage!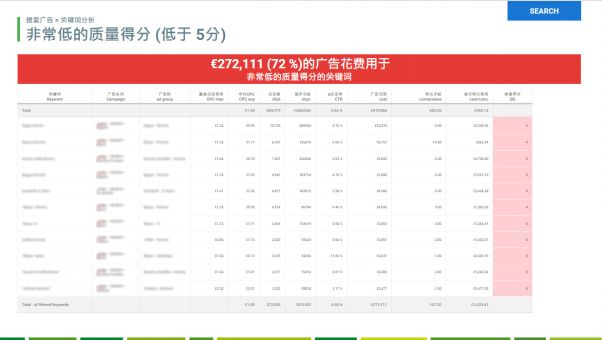 Focusing on underperforming campaigns, I went on to see the following pages about my ad account's underperforming campaigns, ad groups, and keyword lists.
For example, I spend 46% of my advertising time on keywords with higher CCAs and list them based on the top few keywords for CPA: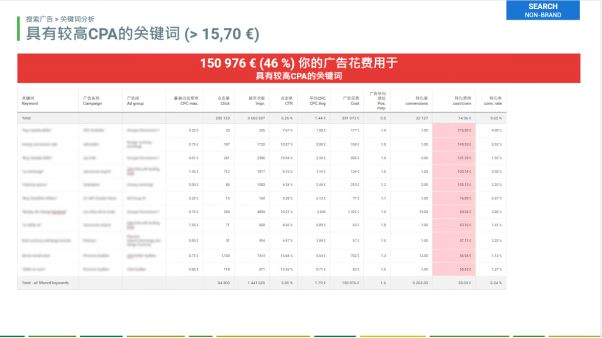 I naturally focus on these keywords, which are expensive to convert, and optimize them. For example, the report filters out a few keywords that didn't cause a conversion, but spent more on ads: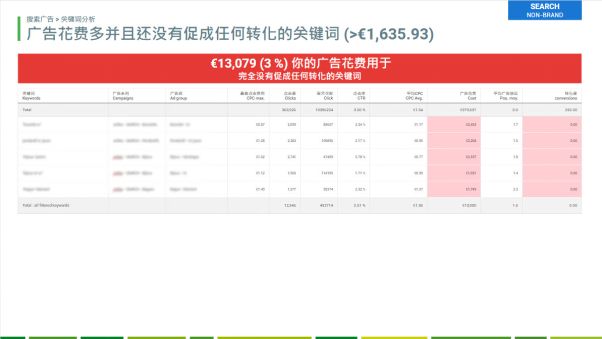 Search for words
Your ad may be triggered by search terms (not keywords you buy) that you didn't expect. seiso analyzes the search terms that trigger your ad separately:
Search terms that don't produce any conversions but cost the most

The most profitable search term

Account data based on search term query report
Obviously I forgot to evaluate search terms: set good search terms as keywords to control ad performance, and waste my ad budget by excluding search terms.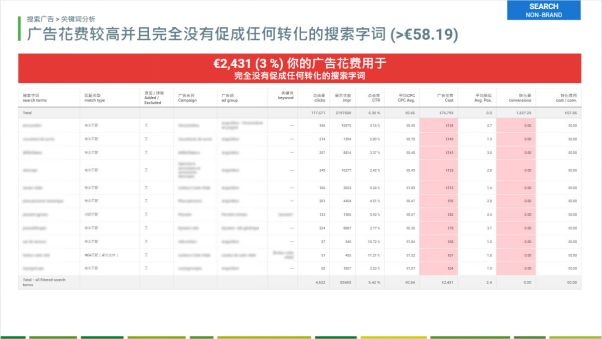 Shopping ads
Seiso also helps analyze ad performance and policy recommendations for shopping ads. In my account case, I see 57% of my shopping ads when searching for my keywords due to Feed quality issues.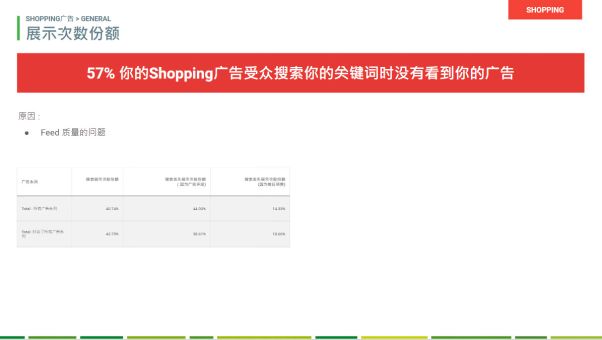 Show ads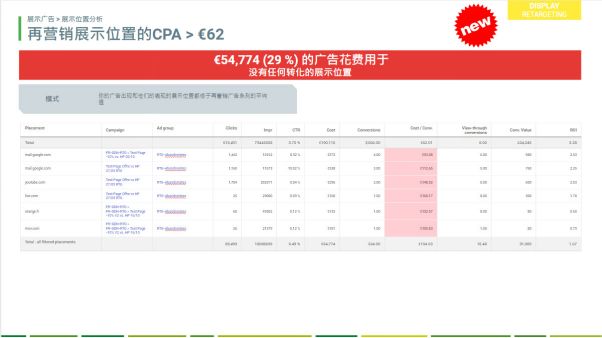 I was also surprised to see that some of my re-marketing ads were too expensive, and the report listed them.

Audience analysis
The vast majority of Google advertisers ignore the fact that their audience can create a list of audience segments based on age, gender, geographic location, or even whether they have children to serve ads with different strategies.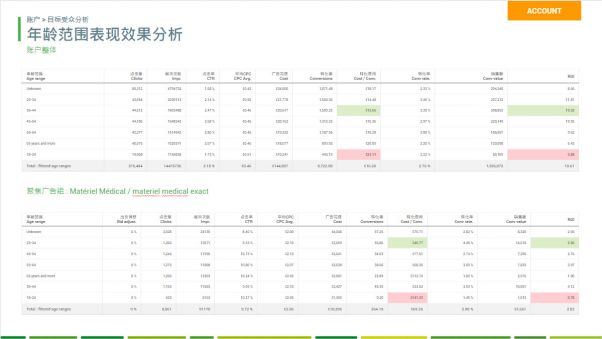 Seiso also analyzes ad performance for audiences of different ages, regions, and genders, depending on your audience.
For my account I see people between the ages of 18 and 24 who are not suitable for their ads.
More.
I'm only part of the report above, Seiso has more detailed analysis of the dimensions, and I don't do much here.
The tool has analyzed 10,000 Google accounts and saved an average of 34% on advertising spending to achieve the same results
During this process, Seiso does not take any action on your ad account, requiring users to adjust and optimize their ad account based on the report, so the security of your ad account is very guaranteed.
(Mom, it's finally over, writing tutorials is really going to get rid of people...) )
Today we're talking about advertising, and one thing we need to mention is:

If you encounter a big holiday, such as Black Friday, then after the holidays, advertising actually needs to be adjusted in a timely manner:
For example, once the Black Five boom has subsided, what do you think about reseting your Google Ads account to suit your daily standard ad delivery?
Lower bids for all re-marketing ads because audiences already visited during the Black Five are rarely purchased after Black Friday.

Pause some Black Five ads (keep them for next year)

Reactivate your daily campaigns

Reactivate smart campaigns or smart bids that work well, and call up your previously saved bid data records.

Don't worry about lowering advertising bids across theboard these days, business will be difficult to do for a few days after the Black Five, even if compared to the usual standard situation.



So, guys, today we're going to cover three points:
How to view your competitors' ad data

How to optimize your Google Ad Account

Focus on how Seiso works and how to use it
Seiso this tool, the first use needs to explore, but the back is really very useful, almost my Google Adwords must-have tool, highly recommended for everyone.
In addition, Seiso is a Google Ads tool, officially endorsementd by Google, with more than 4,000 users worldwide in more than 40 countries, 7 languages to choose from.

With more than 300 online diagnostics conducted on-site at DMEXCO, VIVATECH, and Paris Retail Week, it has also been a great success in China, so this tool is very helpful to help advertisers better manage their advertising budgets.
By the way, now you can open Seiso's official website and come onGet it for freeGoogle Ads Diagnostic reports can also be clicked directly on the bottomRead the original text For ad diagnostics, address:
http://suo.im/5lloft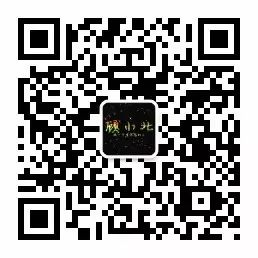 Press and hold QR code to add attention!

Click. Read the original text Make a free diagnosis of advertising
The article has been publishedModify.
---