Tencent social advertising teamed up with Child King to promote marketing upgrades in the mother and child industry
The following articles are from Tencent's social advertising , author of Tencent Social Advertising

Tencent social advertising
Good Connections Smart Growth
☟'t know much about itSMARTkids ☟
On July 31st, Tencent Social Advertising held a joint press conference with Wang, the leading brand of the domestic pregnant baby industry, to officially launch the "SMARTkids Mother and Child Retail Closed-Loop Marketing Solution" (SMARTkids). The two sides shared market insights with industry representatives of more than 100 mother and child brands present to interpret a solution designed to combine both capabilities and resources to connect online and offline marketing links and promote marketing upgrades in the mother and child industry.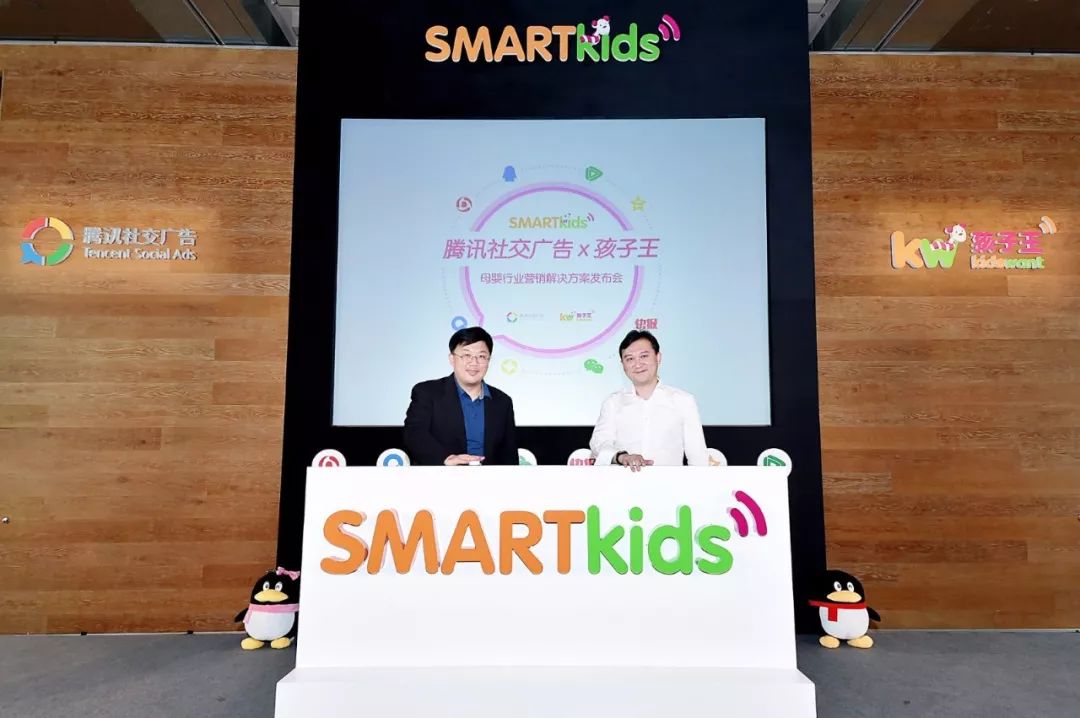 Tencent's social advertising was released in cooperation with Child Wang
SMARTkids mother and child retail closed-loop marketing solutions
Respond to marketing pain points and work together to promote maternal and child marketing upgrades
In recent years, the boundaries of the retail industry online and offline are becoming more and more blurred, and the brand has become a trend to develop collaboratively online and offline, and accelerate the layout of completely channels. Today's maternal and child consumers are also in an across-channel environment, with diversified consumer demand. Mother and child brands want to better serve users, is bound to follow the changes in the market and consumers, explore the online and offline integration of the 3D marketing path.
At present, domestic mother and child brands in the layout of completely channel marketing transformation, mainly facing three major marketing pain points:
Channels and scenes are torn apart:The overall market sales share to offline channels, online share is expanding day by day, brand in the layout of completely channel marketing, in the face of online, offline channels and scenes split;

Conversion links are too long to breakThe fragmentation of channels and scenes not only extends the conversion link, but also brings many unpredictable break points.

Consumer group demand and orientation are difficult to determine: Increased number of family members involved in maternal and child consumption decision-making and purchase, and more complex insights and reach of consumer groups;



To this end, Tencent social advertising and children Wang integration of the advantages of both capabilities and resources, "breeding" out of SMARTkids solutions, to "more integration, more wisdom, better selling" three advantages, one by one to crack the marketing pain point, to help mother and child brands to achieve consumer insight-based, online, offline integration and full-scene coverage of the 3D marketing strategy upgrade.
More fusion: Online, offline daily life and consumption scenes into a mutually connected whole, the whole scene reached;
More.Wisdom.: Efficiently complete the insight and orientation of consumers and sneakers, optimize and evaluate the intelligence and automation;
It sells better: Online, offline conversion path to form a marketing closed loop, open the conversion path, drive sales growth.
Child Wang COO Wu TaoFor this"Kids King has 227 large stores in 19 provinces across the country and has accumulated 20 million high-viscosity family members," he said. SMARTkids, launched in partnership with Tencent Social Advertising, will enable the market to develop more actively and effectively by fully connecting online, offline and offline 10th channels and full scenes with deeper and more accurate consumer insights, as well as efficient marketing tools such as LBS delivery.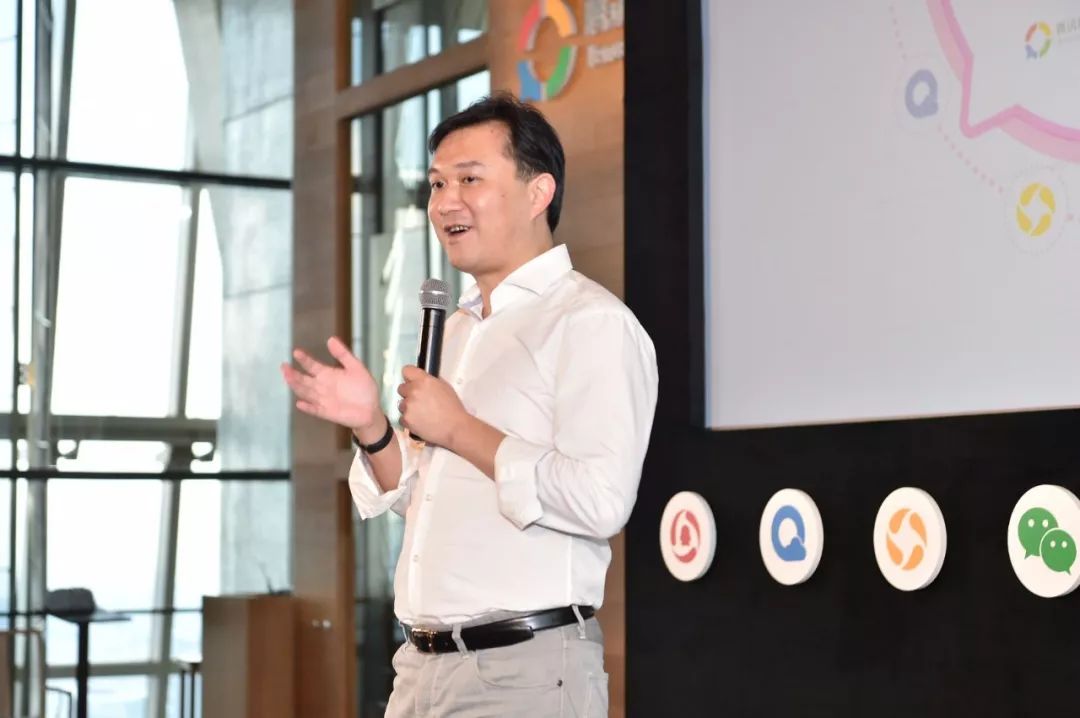 Wu Tao, Chief Operating Officer of Children's Wang

Zhang Minyi, Tencent's deputy general manager of social advertising, said: "Tencent's social advertising and child Wang will integrate their capabilities to provide deeper user insights and more integrated full-scene reach. Both sides will start from the marketing needs of partners, not only to help partners sell good goods, but also to help promote the transformation and upgrading of the marketing model. "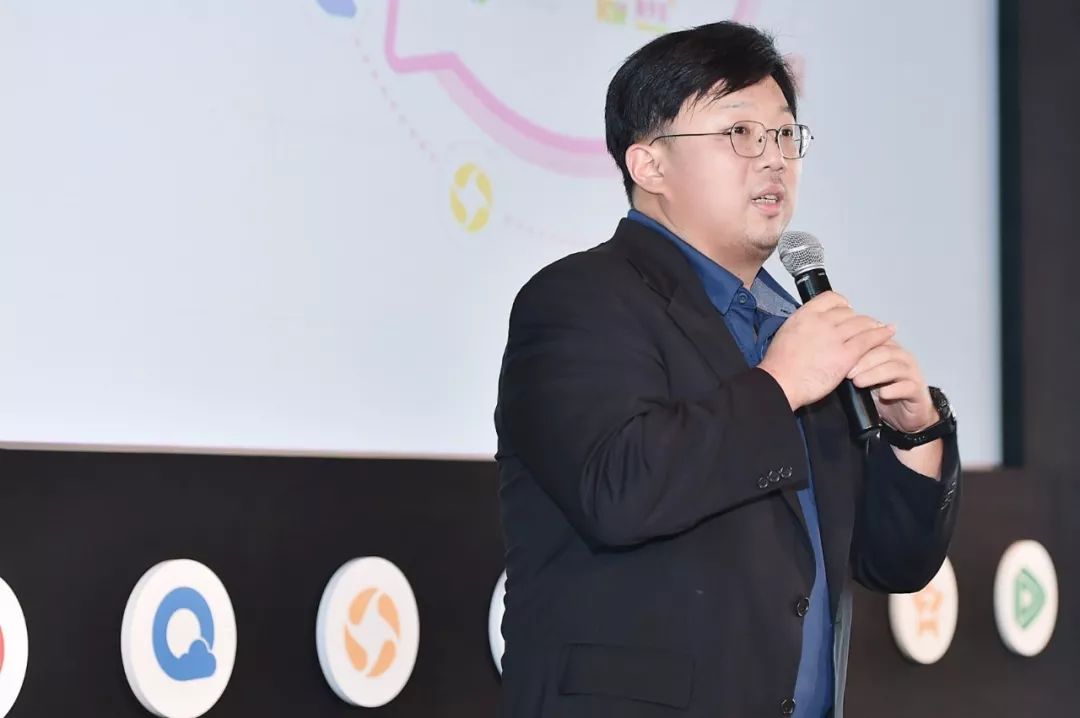 Zhang Minyi, Tencent's deputy general manager of social advertising
 SMARTkids four tricks to promote the mother and child industry marketing upgrade
In practice, SMARTkids provides four key competency capabilities for mother and child brands to achieve marketing upgrade goals: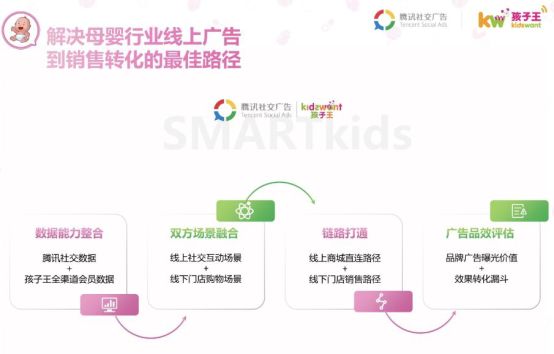 SMARTkids four capabilities
Step 1: Data capability consolidation



Integrating Tencent's social data capabilities and Logokalike crowd outreach capabilities, as well as Kids King's membership-based consumer insights, helps mother and child brands gain insight into the needs of maternal and child consumers and make touch more accurate. Previously love the United States milk powder based on the data capabilities of both sides, combined with the geographical location of the children's Wang store, the circle of friends advertising, harvest a large number of high-quality brand exposure, advertising ROI as high as 5.68.
Step 2: The scenes merge between the two sides



Tencent social advertising social, information, entertainment, functions and other scenes, and children Wang's stores, online shopping, mother and child community and other scenes to integrate through, the online scene flow, offline store guide, community sharing and other life scenes in series together. In the love of his beautiful circle of friends advertising, with the public number push and children Wang mother and child community topic fermentation and other scenes, complete the coupon issue and for the store celebration activities to attract, the final coupon write-off rate of nearly 40%, brand new customers accounted for more than 24%.
Step 3: The marketing link opens



Open the marketing link of mother and child retail from online exposure to offline sales, shorten the sales conversion path. From online harvest attention, complete coupon issuance, to the online mall or offline store drain, very short path to complete the sales conversion process. Previously, Wyeth through the circle of friends advertising, to attract users to jump to the children's Wang Mall small program, one-click registered members, and can be used in the children's Wang online shopping mall or offline stores to complete the purchase of coupons, the final write-off rate of 37.47 percent, of which the proportion of new customers 32.8 percent.
Step 4: Advertising performance assessment



Brands can not only monitor advertising clicks, interactions and other delivery data in real time, measure the value of brand exposure, but also with the help of SMARTkids funnel data model, the marketing link of each link analysis, targeted optimization of marketing strategy, product, efficiency and marketing evaluation.
Under SMARTkids, the two sides also launched DATAkids simultaneously, based on Tencent TDC's (Tencent Data Cloud Tencent Number View) mass data and open technology capability architecture, deeply integrating The Child King's data capabilities, helping mother and child brands to conduct online and offline full-link insight analysis and identify business opportunities, improve operational efficiency and precipitate brand data assets, and build an intelligent data platform owned by mothers and children.
In the final round-table dialogue session, Lu Chengxuan, senior director of advertising business of Tencent's social advertising brand, Liu Hao, director of the Children's Wang Completely Channel Marketing Center, and Chen Sunbin, director of sales of Danon's national key customers, Yuan Yi, general manager of Wyeth Nutrition National New Retail, Chen Dijia, director of marketing media for Meizanchen, and Yang Deyong, founder of Mother and Child Industry Watch, discussed the challenges faced by the current business model of the mother and child industry, and shared the value of the mother and child industry."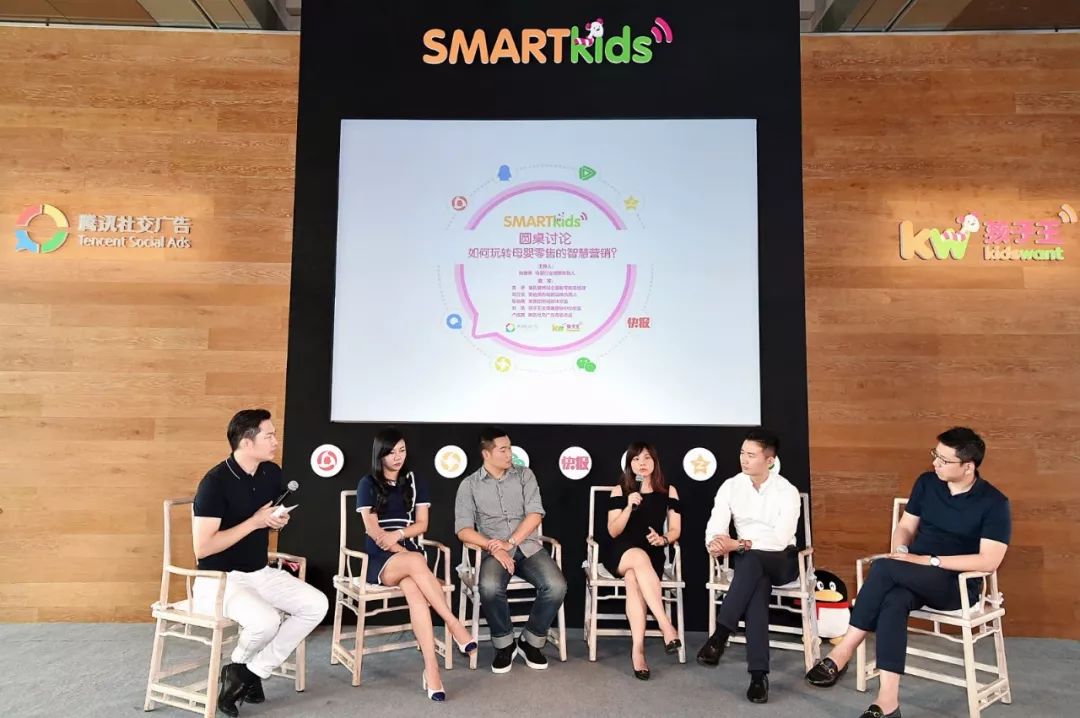 Guests on-site discussion of the mother and child industry marketing experience
The introduction of SMARTkids, so that mother and child brands can more easily share Tencent social advertising and children Wang accumulated data, scenarios, product advantages, so that in response to new changes in the market, can be efficient and rapid marketing upgrades to meet new challenges, grasp the changing market opportunities.
---