Car Hui joins forces with Tencent social advertising to help brands find the right people and talk to them
On December 15, 2016, the "D-Branding Brand - 2016 Automotive Big Data Marketing Summit" was held at the Millennium Hotel in Beijing, co-hosted by Easy Car Hui and Tencent Social Advertising. Based on big data applications, the Summit explores marketing developments in the automotive industry and seeks better and more efficient innovative marketing solutions. After the meeting, Liu Wei, general manager of Easy Car Hui, and Zhang Minyi, deputy general manager of Tencent Social Advertising, were interviewed by The Advertiser magazine and shared how Car Hui and Tencent Social Advertising work together in such a vertical industry as cars to help brands "find the right people and talk to each other".

Procedural buying is no longer just effect marketing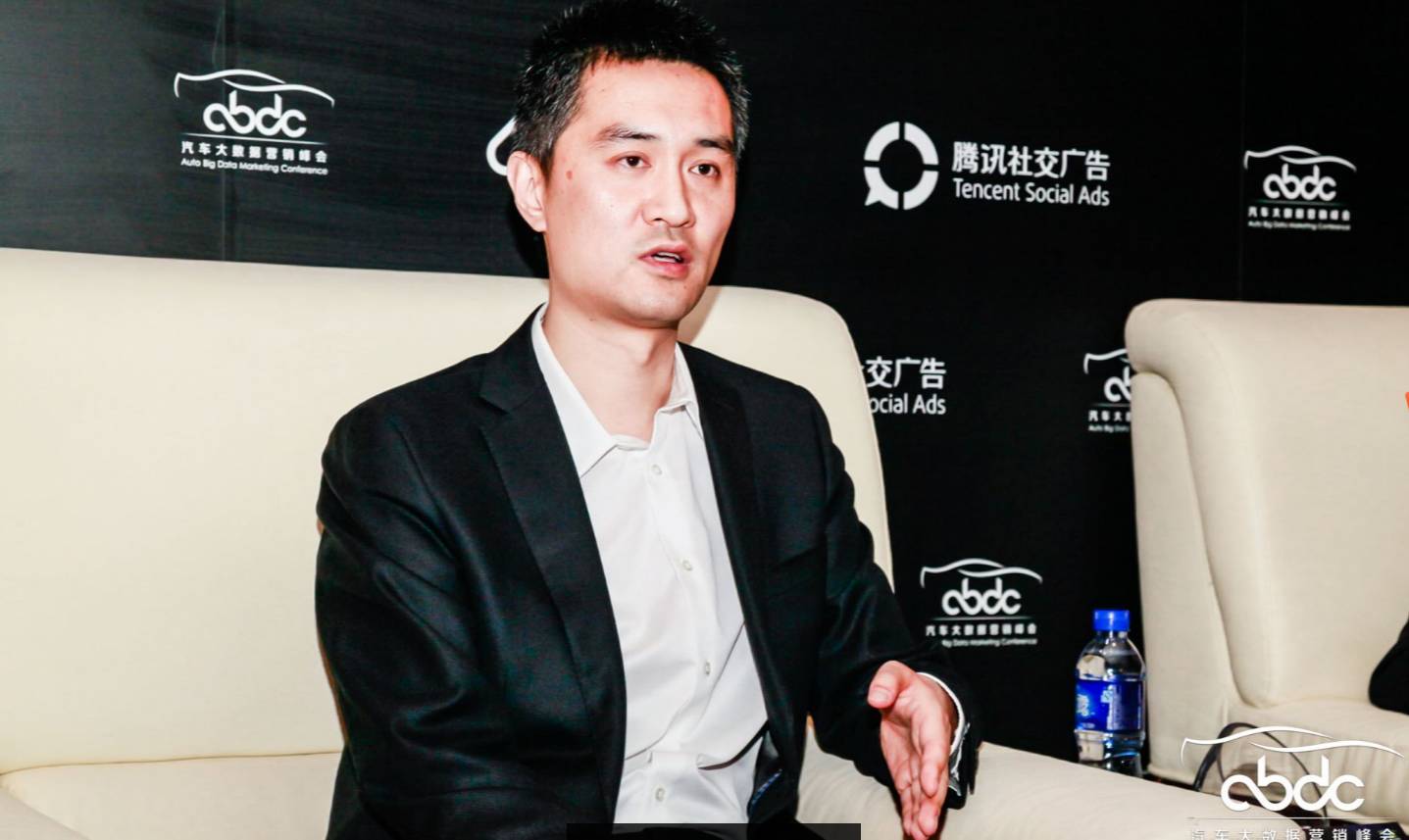 Liu Wei, general manager of Easy Car Hui

"From a marketing point of view, for automotive companies, whether it is to do brand marketing or effect marketing, should do two things 'find the right people, say dialogue'." Liu Wei, general manager of EasyCar Hui, pointed out that all car brand customers, in fact, are at both ends of the brand and the effect of doing marketing work - through brand marketing to enhance the brand's attention and reputation;
"Procedural buying is no longer just effect marketing, but also helps companies improve marketing efficiency and help brands achieve product-effectiveness." Through communication with many customers, Mr Liu says, they have always had a marketing misunderstanding that procedural buying can only solve short-term sales problems quickly and directly, boosting sales targets, but ignoring the energy of the data itself. "Data can help us do our ads better, not just our results." We can do through PMP, PDB and other ways to do delivery, to meet the needs of customers on the brand. "
"Proceduralization is just a means." In Zhang Minyi's view, proceduralization is the embodiment of industrialization, which saves the time and human capital to select the media and negotiate, and greatly improves efficiency. But data access gives the product capabilities and the capabilities of the entire system a wider play space. Not only procedural, non-procedural, brand marketing and so on, but also through such a commodity trading model plus some crowd tags, the depth of the crowd mining. In addition, you can create value through dynamic creativity. "This year, we've done a very good job of dynamic creative direction. We take the customer's purpose first, choose the general program, can achieve the best efficiency. "
Break the data island, help the brand to achieve product efficiency in one
Zhang Minyi, Tencent's deputy general manager of social advertising

"We live in a divided world, where verticals and core Internet platforms are a data silo, resulting in a fragmentation of marketing goals and weapons systems, and what we need to do is 'numbers as the base to build the core data ecosystem,'" said Zhang Minyi, Tencent's deputy general manager of social advertising. Easy Car Hui and Tencent social advertising to reach a cooperation, is to hope that the two sides through the strong joint data and social media resources of the deep cooperation, so that the automotive population insight more comprehensive three-dimensional, so that the car brand and users more wide range of communication, more rich scenes, so as to improve the accuracy of communication between brands and audiences and advertising efficiency.
"We want to be able to create a very comprehensive portrait of the verticals for advertisers in the target market." Zhang Minyi said Tencent's partnership with Car Hui is part of the company's vertical efforts. It is reported that Tencent social advertising and easy car Hui, drop taxi, same-trip tourism, Le Cu and other vertical platforms, as well as JD.com, popular reviews, 58, Sogou and other rich third-party platform cooperation, to build Tencent data marketing ecology.
"I think what's at the heart of this is Car Hui's understanding of the automotive industry and the advertiser population. What we do is a comprehensive core supplement, the foundation is still from the accumulation of more than ten years of hard work in this industry, we do is a dynamic person's whole life state analysis and portrait. "Based on WeChat, QQ, Qzone and other strong social platforms, Tencent Social Advertising has formed a "data insight and scenario aggregation" as the core of the social and vertical data cooperation framework, the realization of Tencent's multi-dimensional life platform to build a total capital.
The real essence of data marketing, says Mr Liu, is data. First of all, the user has a better understanding and observation, to know what kind of users with what means to touch him. Second, get a good understanding of the industry, know what advertisers really want to influence the audience's appeal, and how to link the best rate of success.
It is reported that, at present, car Hui in the mobile, PC side has integrated a lot of data, basically covering the domestic audience of about 200 million cars, with a complete car labeling system. At the same time, based on these labels, car Hui can be the user car-related behavior of in-depth excavation. "We judge users' decisions based on their characteristics at different decision stages, including forecasts of future deals and forecasts of deal cycles." Liu wei said that from the automotive audience full life cycle application level, Car Hui has gradually run through and meet the "pre-sale - sale - after-sale - secondary purchase" all-round needs, and data-based brand to provide from strategy development, to marketing planning, then to delivery optimization and post-marketing guidance, application and other integrated marketing services, to help the brand achieve product-effect integration.

WeChat ID: yxhygc1
Press and hold QR code to follow me
---