QQ space these five advertising play, has pushed Tencent's social advertising revenue soared
RTBChina: On March 17th Tencent announced its fourth quarter 2015 results. Securities analysts interpreted the results as follows:

Tencent's sub-results for the fourth quarter of 2015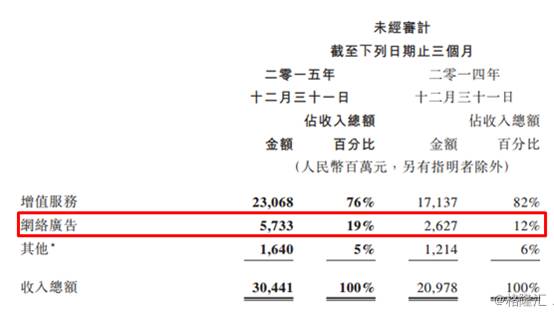 We know that Tencent's revenue stream consists of two main pieces:
1) Value-added services (game revenue-based)
2) Online advertising (including advertising-related revenue from multiple Tencent business units)
Fourth-quarter results show that Tencent's advertising revenue is still growing at a high rate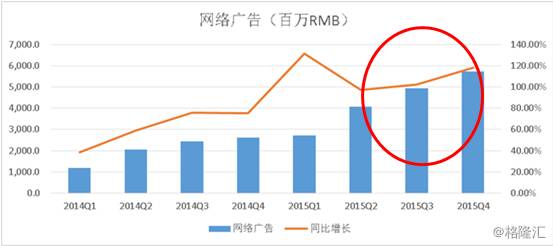 Tencent's advertising revenue is still growing at a high rate, growing 118 percent year-on-year in the fourth quarter, and its huge user base is well translated into traffic and advertising revenue.
---
The following is the official information published by reprinting Tencent's social advertising: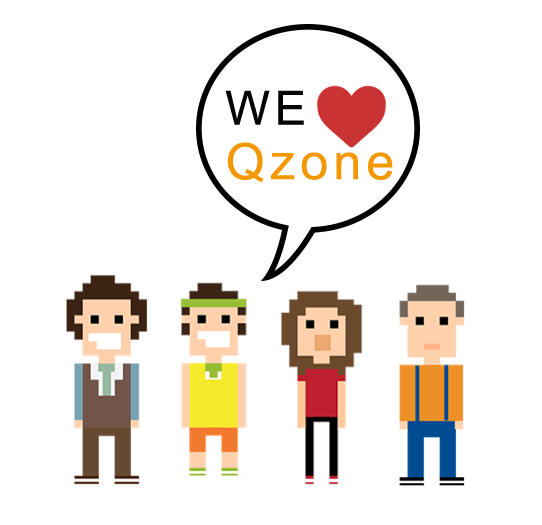 According to Tencent's 2015 financial results released on March 17, the annual growth in performance advertising revenue increased 172% year-on-year to 8.7 billion yuan, mainly driven by the growth of QQ space mobile advertising revenue, the full-year impact of WeChat's public account advertising revenue and the contribution of the newly launched WeChat "Friends Circle" advertising service revenue.‍
Young people's QQ space
QQ space has 640 million monthly active accounts, of whichMore than 60%.The user is a post-90 user。 According to CTR China Urban Residents Survey CNRS-TGI October 2015 data: "QQ space is the most visited social networking site after 90; "Not only that,In the QQ space, there are more flexible, personalized social advertising so that brands and young ethnic groups to communicate.
What is QQ Spatial Information Flow Ads?
QQ spatial information flow ads appear in the user's friend dynamics, is a kind of integration in the user UGC
Native social advertising
, with the user's natural, non-violation of the sense of concern.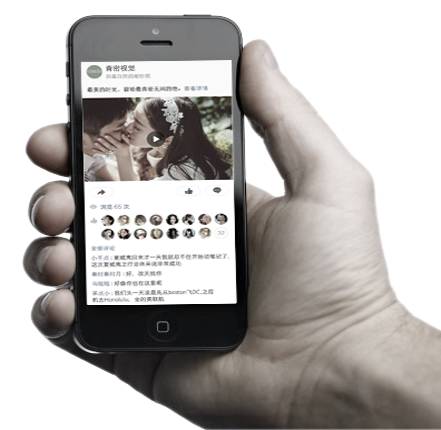 What are the playing methods of QQ spatial information flow ads?
Micro-advertising- The most vivid!
Micro-advertisingThe predecessor was a kind of called "Cinemagraph"Creative form, this kind of material has been tried by many international big names for social advertising scenes. The characteristics of micro-advertising are somewhere between still images and motion pictures, which can be createdThe sense of discosonance in space-time stillness shapes a witty moodAt the same time,Especially suitable for the small screen to reflect the quality of the product is also one of the reasons why micro-advertising is popular with big names.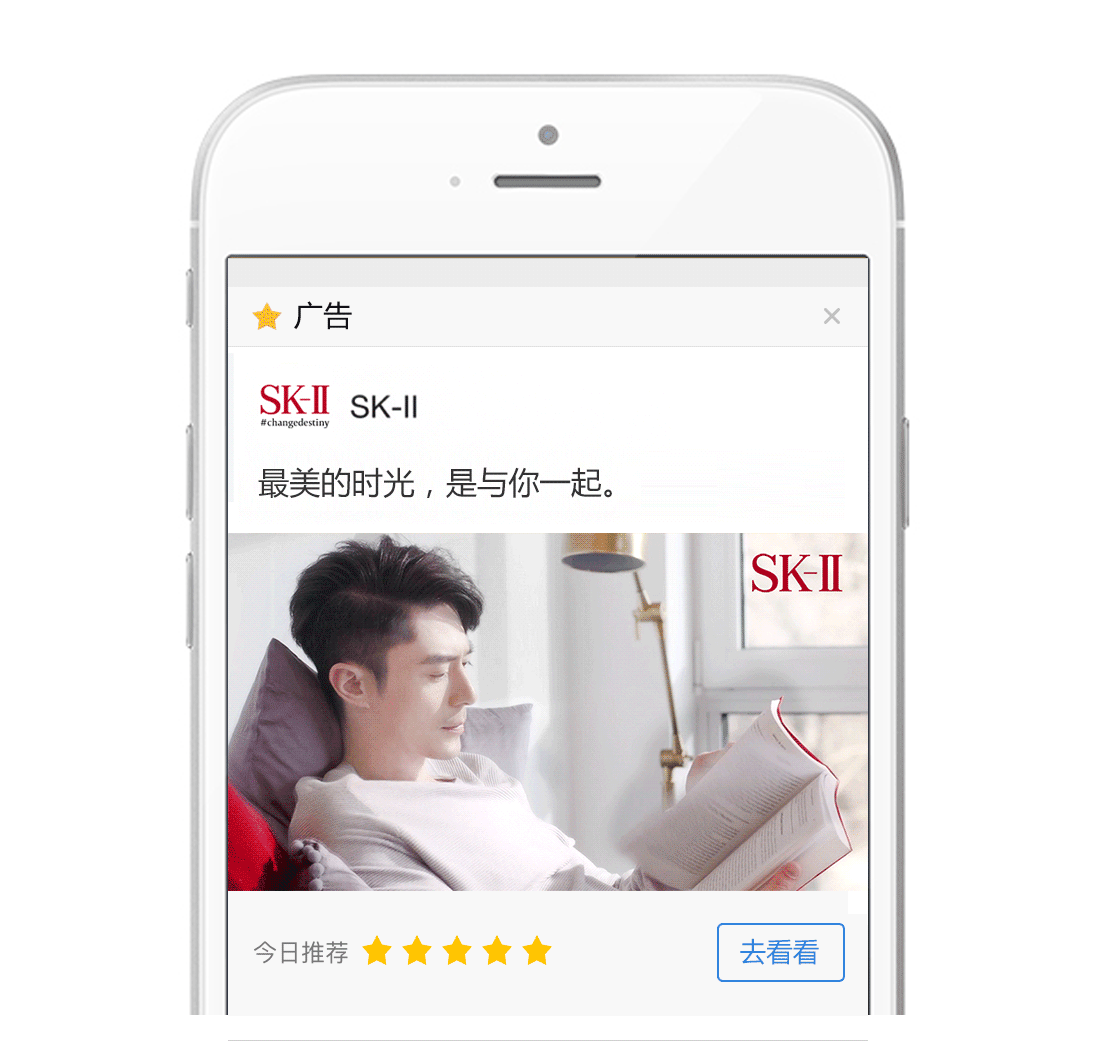 SK-II QQ space micro-advertising
Industry data show that micro-ad clicks are ordinary Banner ads6 timesEven Flash ads2xThe results of the QQ space test results of brand advertisers showed that the user interaction rate increased six times compared to the static image form, and the time spent in the ad increased by 5.7%.
Brand page ads- Most involved!
Brand page adsIs the most fully mobilize QQ space social elements of customized advertising resources, the user's sense of participation is very strong!Exclusive nickname, personality dress, brand topic circle, interactive area four elements of the combination of custom-built, so that the brand page card has become an affinity advertising scene.The data show that the click-through rate is regular3 timesAbove!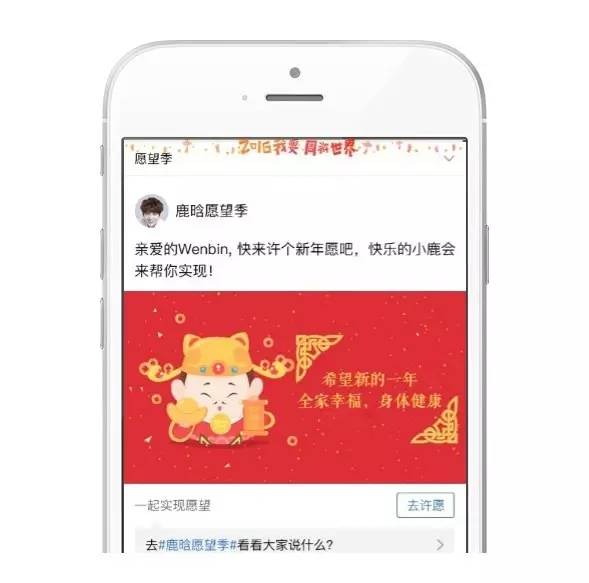 Deer wish season page card advertising

Multi-figurecaring ads- Tell a story!
Multi-figurecaring adsSupport the use of 3 pictures to show an ad, can carry a richer, more flexible ideas, more suitable for the brand to tell a good advertising story. Practice in the industry at home and abroad has proved that the mobile side presents richer content, cross-sectional experience is better than click jump!Click for more multi-figure roumer ideas
15-second video ad- The rich!
15-second video adIt's one of the most popular creative forms for advertisers, with a lead in click-through rates. Especially suitable for brands with video communication programs, through QQ space to precisely target the target population, in the social scene to communicate with users.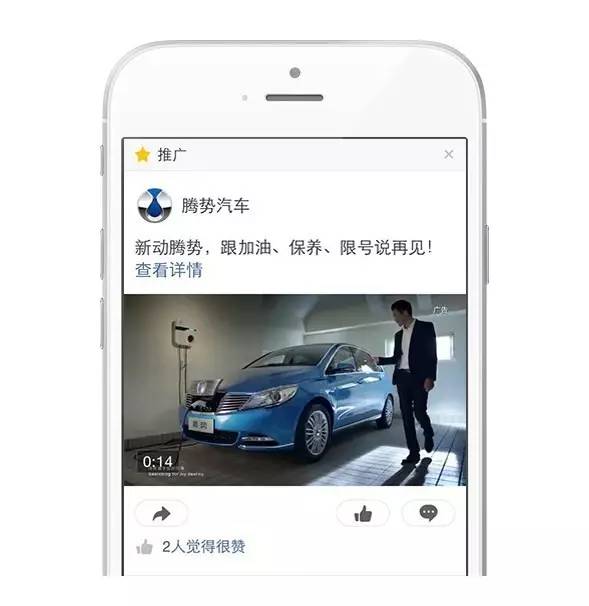 Tengse car QQ space 15 seconds video ads
Image advertising- Most efficient!
All you need to do is provide a JPG-format picture of 1000 x 560px, or less than 90kb, to post one in the user's friend's feedImage advertising。 Image caption Ads support direct jump toThe target page you provide,You can interact with users, guide mobile app downloads, offer purchases and more.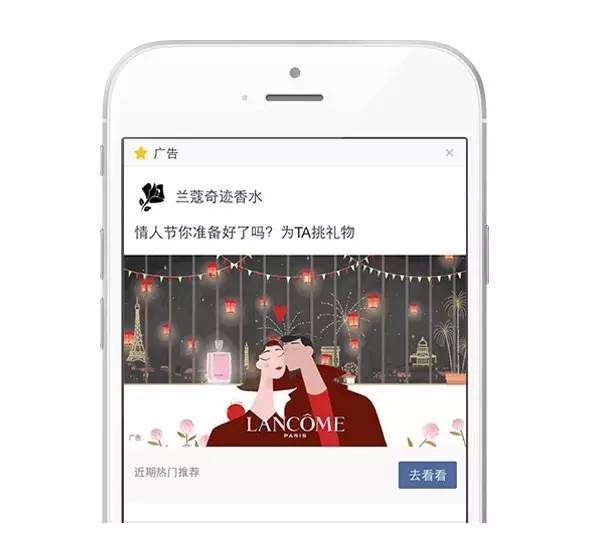 Lancome QQ space picture advertisement
---