What does corporate marketing get from the Spring Festival Red Pack? WeChat, QQ 2016 Spring Festival Red Pack Social Advertising Insights Report was released
Online red envelopes have become an important medium for emotional connection between people
In China, the Spring Festival is the largest migration, the Spring Festival is the most permeable social activities, and the red envelope is an essential social tool for such occasions. Just past the Spring Festival 2016, WeChat and QQ two social platforms joined forces to push the use of red envelopes to a new climax: Chinese New Year's Eve, WeChat sent and received 8.08 billion red envelopes, the number of participants reached 420 million people, QQ red envelopes also reached 4.2 billion. At the same time, the red envelope also from the elders to the younger generation of the "year-old money" gradually extended to friends, classmates and colleagues between the holiday greetings.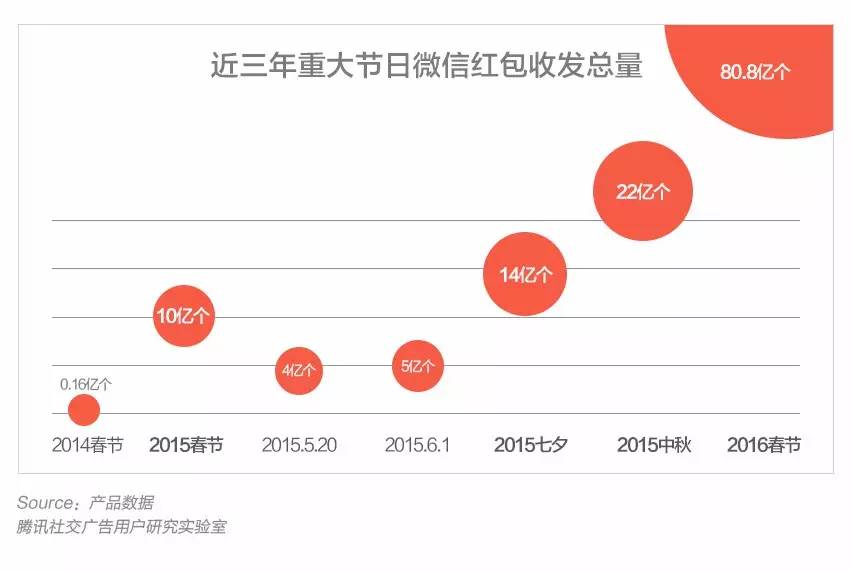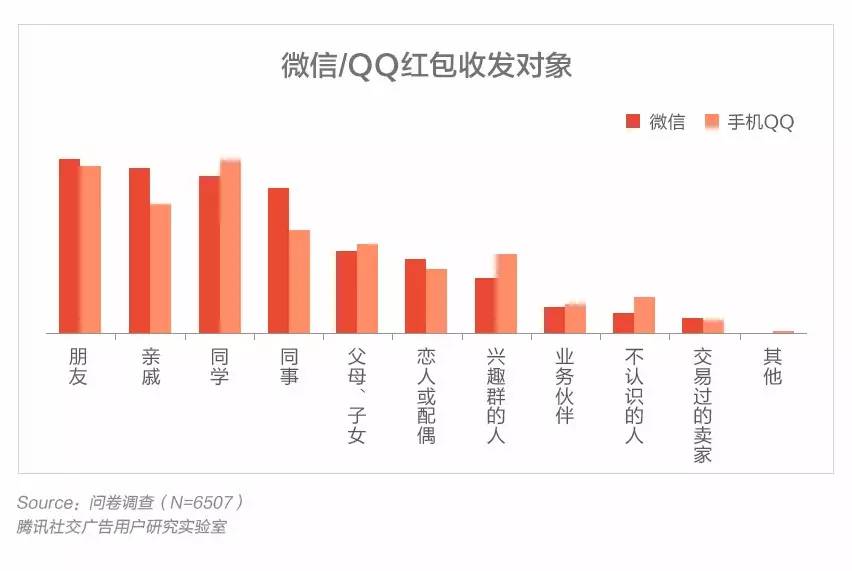 Mobile phone QQ password red envelope, young 95 and 00 after also play "not happy", quite new "last name red envelope", "weird red envelope", "cross-word red envelope" and other fancy play, the traditional New Year's day activities become more lively and interesting, people are ashamed of verbal expression of emotions, in the red envelope is also easier to say export. Red envelopes make love warmer and more human in the New Year.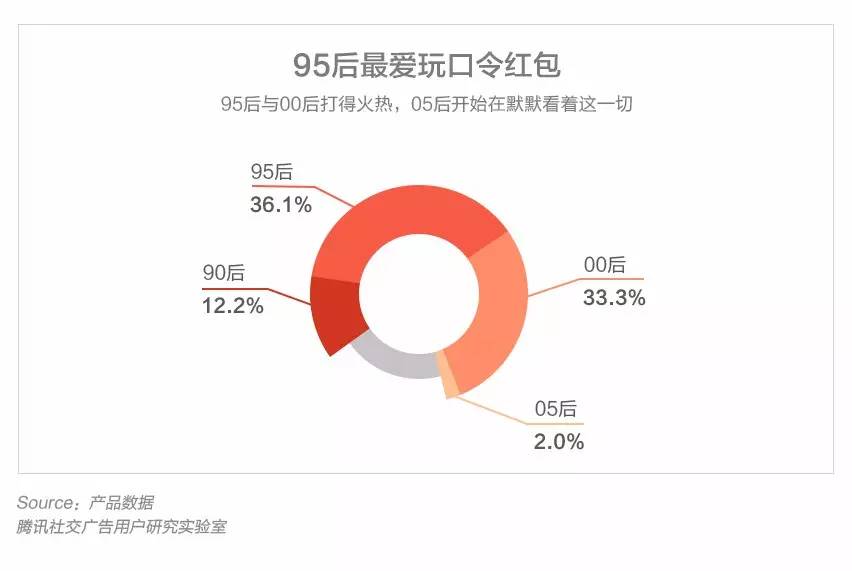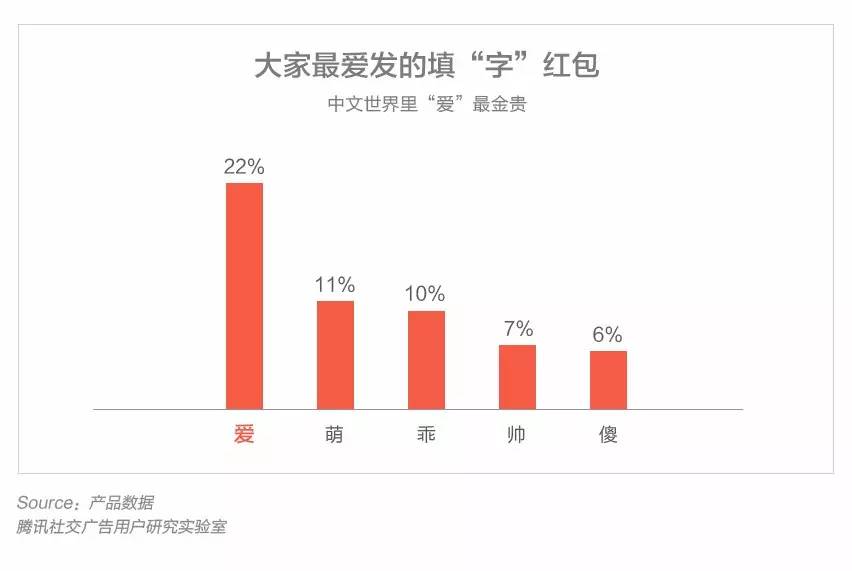 Spring Festival social red envelope, become a corporate marketing feast

If sending and receiving red envelopes between friends and family is a social feast, WeChat and mobile QQ joint enterprise launched the red envelope rain is for this "national carnival" to provide wine and food.
This year's Spring Festival, WeChat took out about two weeks before and after the Spring Festival circle advertising revenue, all through the Chinese New Year's Eve shwoling" way to send to users: Chinese New Year's Eve, 180 million people shook together, a total of 182 million red envelope blessing. Mobile QQ through the form of "brush a brush" for users to send more than 200 million yuan in cash red envelopes and a large number of merchant gift certificates of practical value, the total number of participating users reached 308 million, a total of 189.4 billion brush, brush out 2.234 billion red envelopes. In addition, WeChat's new "photo red envelope" has spawned 29 million rare photos in Chinese New Year's Eve, with a total of 190 million interactions.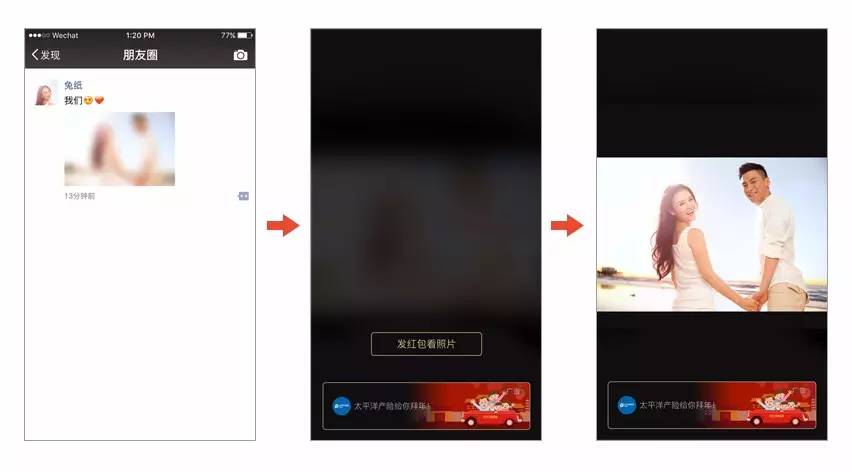 Data analysis found that the number of post-90 and post-00 users who participated in WeChat's "shake-up" increased significantly in 2016 compared with last year, with nearly twice as many post-00 users as last year.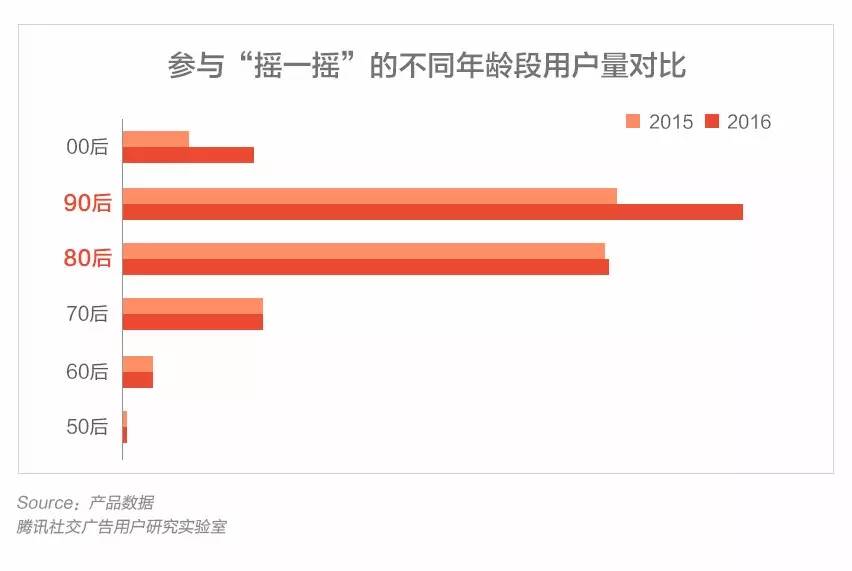 If the top 20 per cent of users who participated in the "shake-up" most often were called fanatical users, the proportion of fanatical users among women was slightly higher than that of men;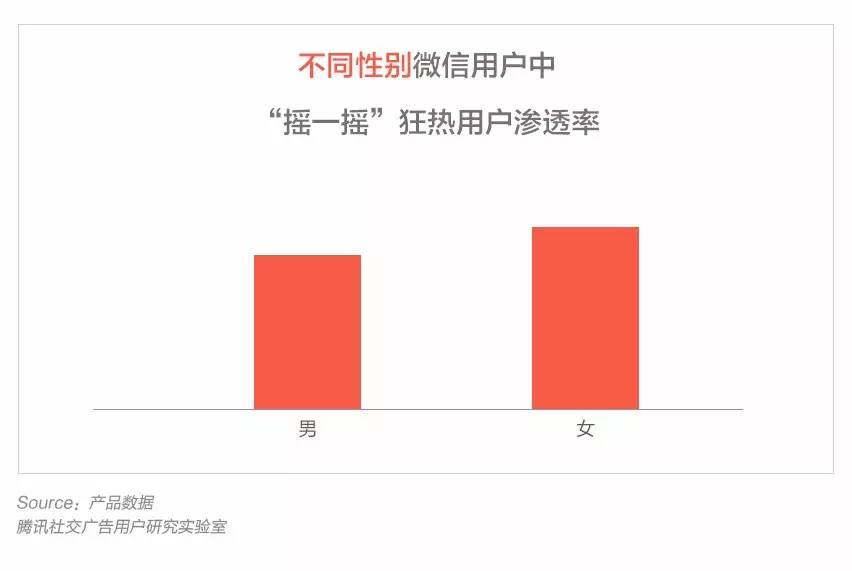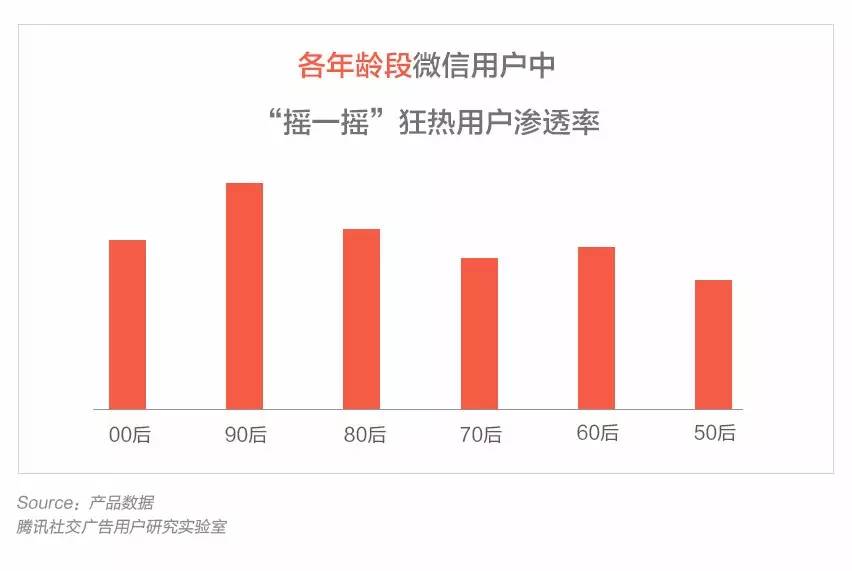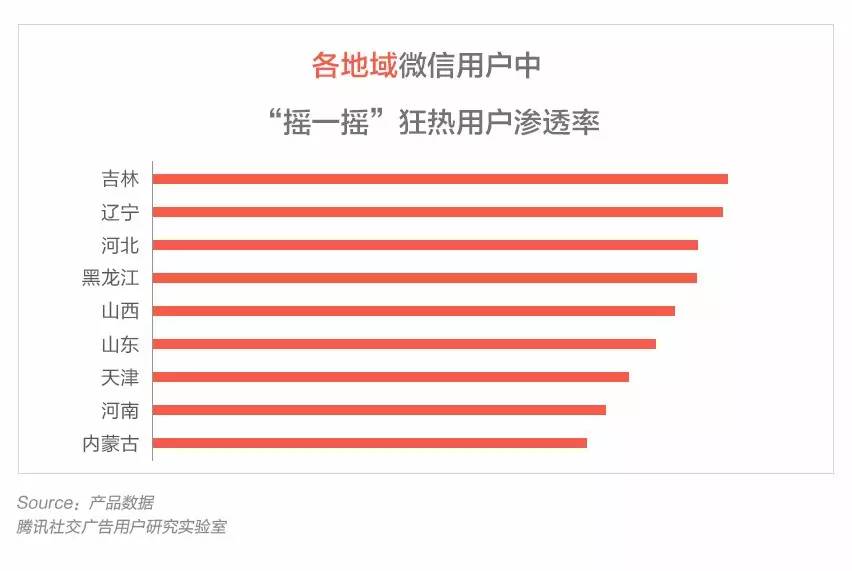 This "national carnival" of the Spring Festival social red envelope activities so that cooperative enterprises enjoy a successful scene marketing, with "shake a shake", "brush a brush" and "photo red envelope" brand exposure far exceeds the traditional marketing methods. For example, on Chinese New Year's Eve alone, Pacific Insurance sent 3.27 billion New Year greetings to 154 million users via WeChat, reaching 39 million users through "photo red envelopes".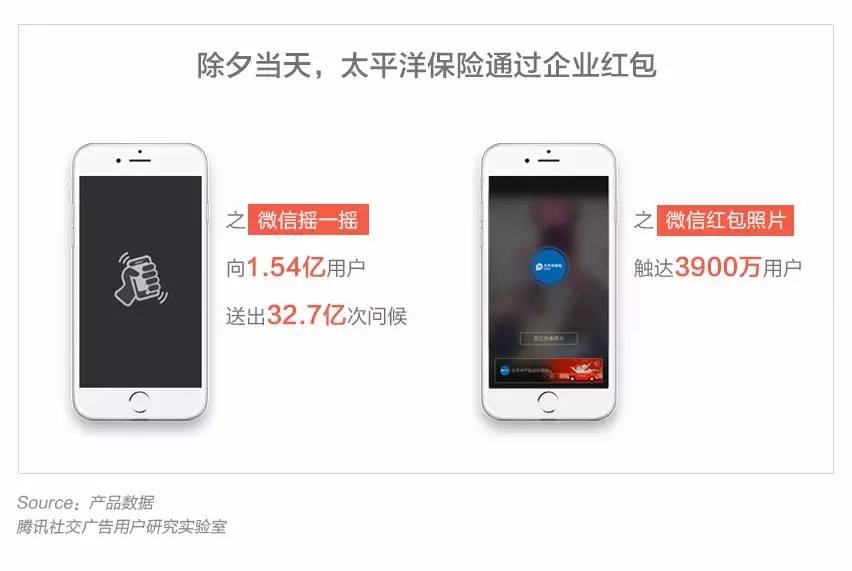 Spring Festival social red envelope, successfully improve user stickiness and the marketing effect of cooperative enterprises
1, improve the social platform user viscosity and activity
QQ's "brush one brush" red envelope, easy to operate, in the Chinese New Year's Eve day attracted up to 308 million users to participate. Users generally reflect that "merchants and stars are full of gimmicks", "although qq brush red envelope brush to the hand soft, but !!! I'm still happy!!! "And so on."
WeChat's "Shake It" and "Photo Red Pack" have succeeded in attracting users to stay on their social platforms with their strong user base and creativity. Between Chinese New Year's Eve and 24 p.m., first-tier city users stayed in their circles for an average of nearly half an hour.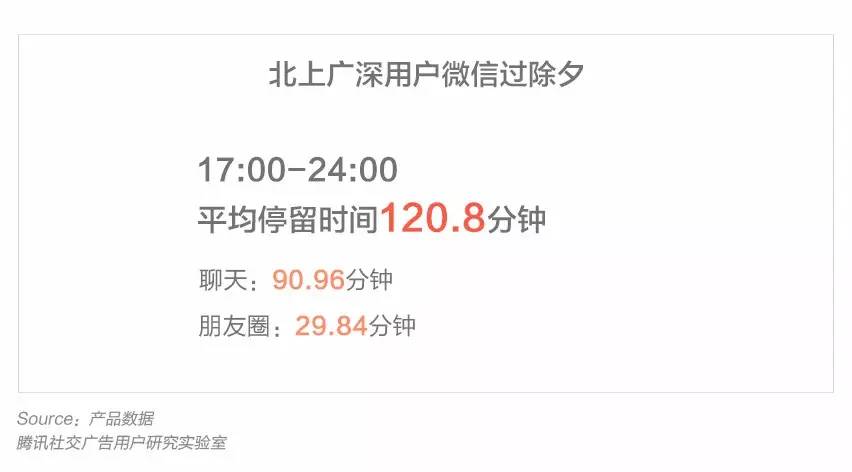 Even after Chinese New Year's Eve peak of the new year, WeChat red envelopes from the first to the fifth of the sending and receiving volume is still as high as 24 billion. Weibo users' social voice data also showed that the "WeChat Red Pack" social voice volume from years ago until a few days later.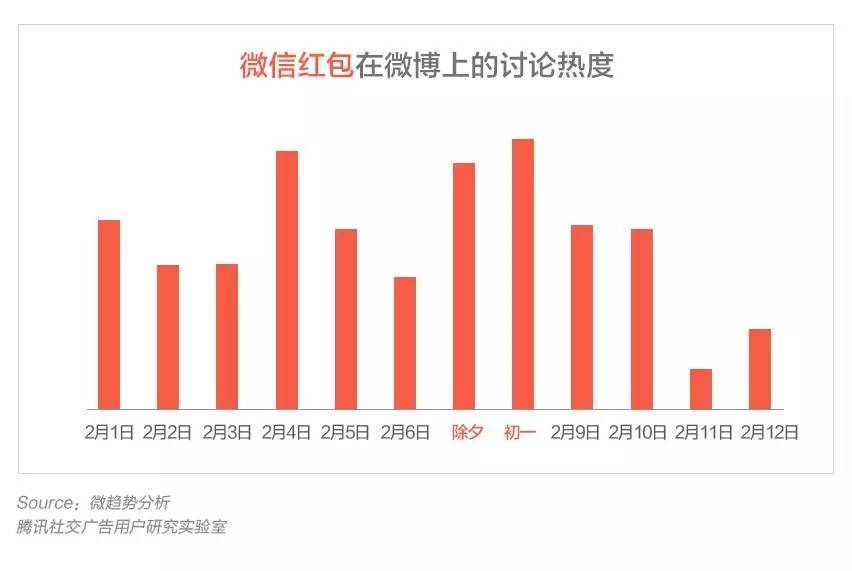 2, improve the user's awareness of the enterprise brand, good feelings and willingness to buy
QQ users in the brush red envelope at the same time will stare at the screen to see the cooperative brand, research also found that after the event, the cooperative enterprises have prompt brand mention rate of more than 25%. Public reviews and financial communication even have a high mention rate of 43% and 40%.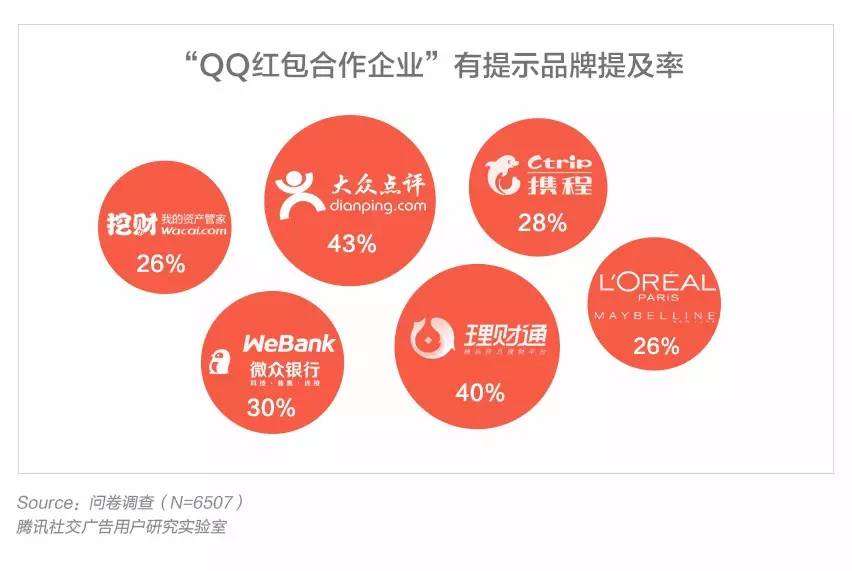 From different vertical areas (e.g. the Internet, FMCG, automotive and finance, etc.), the marketing effect is outstanding by integrating marketing into WeChat and QQ's social red envelope activities. About 40% of users reported that after receiving the merchant red envelope, the brand's likeness increased, while 30% to 40% of users said that the future of the brand's willingness to buy increased.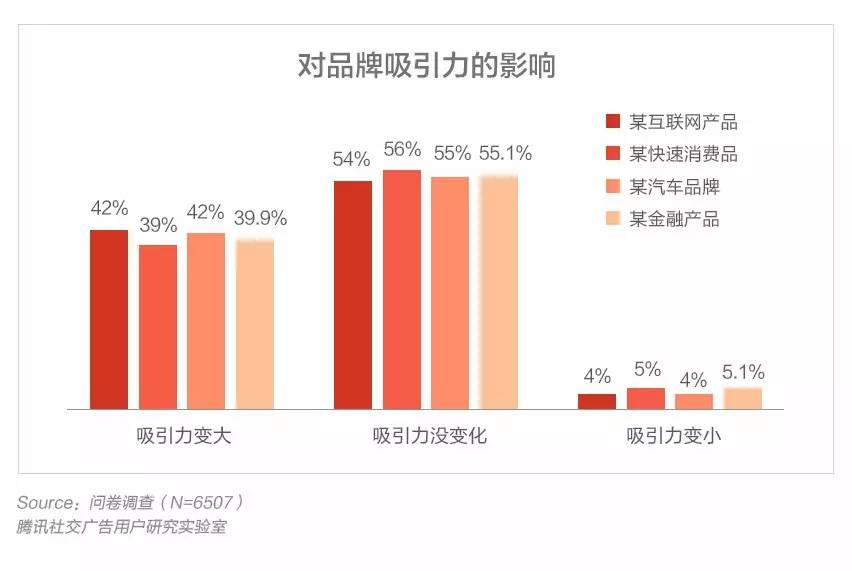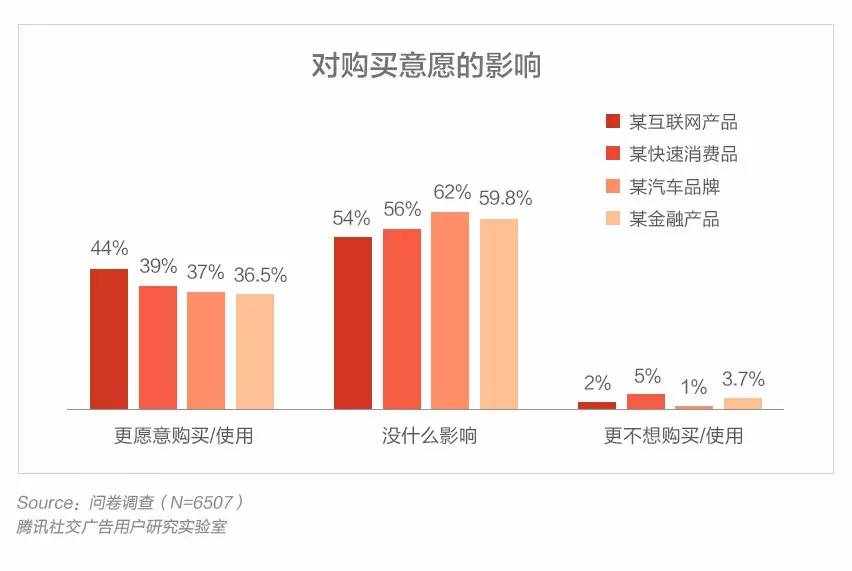 Conclusion: Personal social red envelope successfully connect user emotions, become an important way of social activities between people, corporate social red envelope successfully connect people and enterprises, so that enterprises closer to users, so that users love corporate brands.
(From Tencent Social Advertising User Research Lab)
---