SVCA match donation victory completed, and then continue to win the anti-Prop16 battle!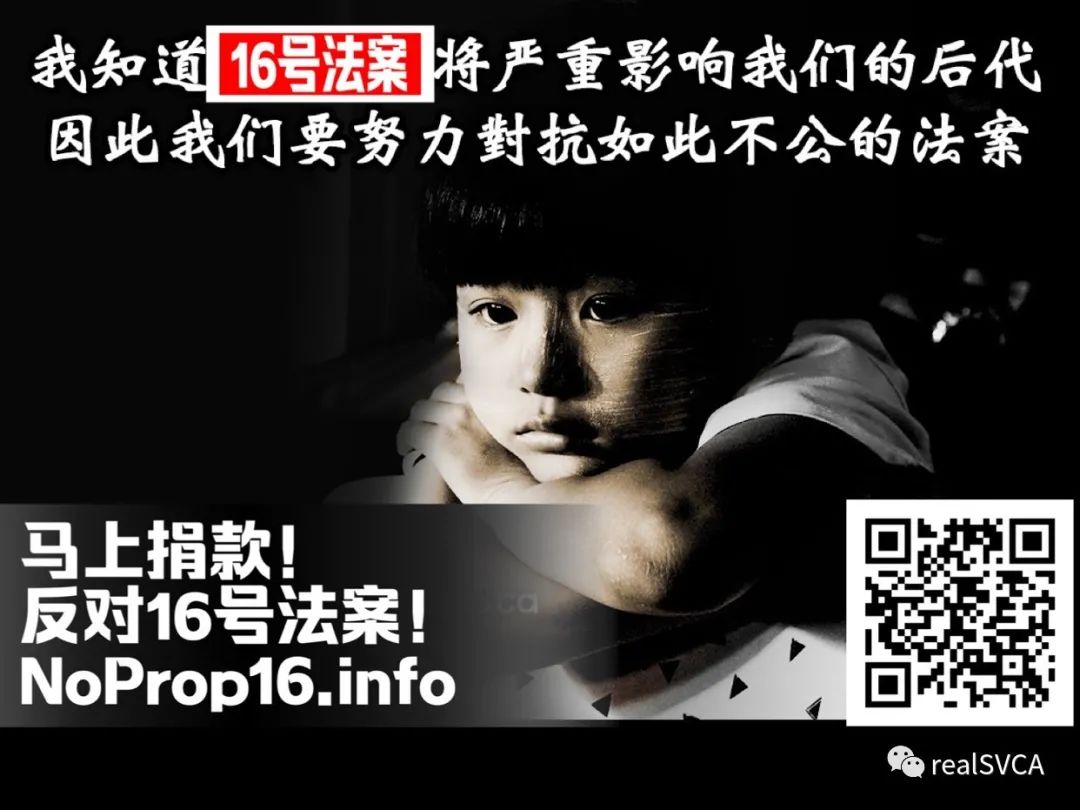 A short meeting of matching activities initiated by SVCA members
Thank you for supporting the CFER No on Prop initiated by the SVCA commissioners. 16 campaign matching event.
As of 9/30, 5 p.m., 240 friends had donated $25,888.4. SVCA Commissioner Match $10800。 A total of $36688.4 was raised for CFER.
SVCA would like to thank every friend who participated in the matching activities, thank you for your trust and support! With you, my way is not alone!

At present, CFER's multiple campaign ads have been online, the effect is good. But the money available will only last until mid-October.
The SVCA is here to appeal to more people to join the donation! $10 a lot, $1000 not much, polyshacheng tower, converse into the river,
Let's block Prop together. 16 Racial Privilege Act, upholding social justice and fairness!

A letter from the CFER Campaign Working Group
Time flies, and it's the end of September, and yesterday the other side's TV ads went live, with tens of thousands of views on Youtube alone in a day, not to mention more than four million on tv ads.
As of September 19, the CFER No on 16 campaign team had raised a total of $951,806.58 in contributions, $558,553.14 in expenses and $393,253.44 available on the books.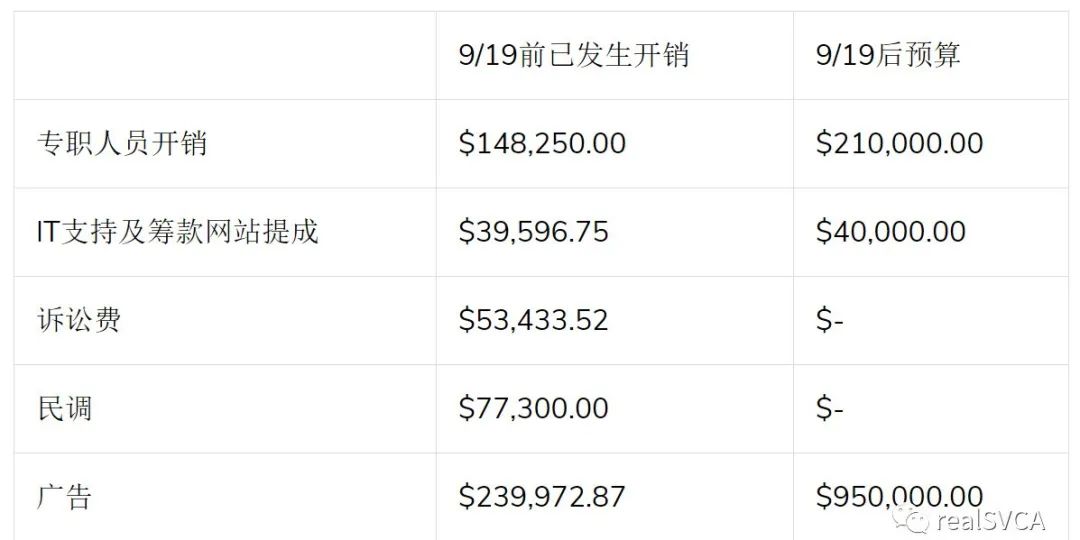 Although we have a temporary lead in the polls, the pace of fundraising has been slowing recently, with the total fund-raising in September now 100,000 fewer than in August, which is far from enough to support our campaign's lowest advertising needs.
Under the guidance of a team of experts,
At present, our advertising performance is good, 400,000 spending has made our site more than 300,000 hits
That is, nearly 1.5 percent of voters across California have seen our site because of the ads. We are confident that as long as these voters have seen our website and information, they will cast a valuable No on 16 vote.
But at the current rate of ad spending, we won't have the money to continue advertising until mid-October, and the other side's TV ads and other kinds of ads will bombard voters.
It's been a pivotal moment in the last month, and we invite you to consider giving us another campaign contribution that concerns equal rights for all Californians. USD Professor Gail Heriot, who has made several additional donations and has now donated $30,000, plans to continue to contribute another $20,000.
Yesterday Legaue of Cities, a group of mayors and councillors from various cities, voted in favour of Prop. 16, which once again showed that the election campaign is about the people against the establishment. So the other donors are the rich, the big companies, the politicians, and we are all working class. We can only rely on the general public's trickle to win this election.
If all 6,000 donors, including you, can donate another $100 or invite friends to donate another $100, our fundraising goals will be easily achieved.
Here, California Equal Rights Alliance CFER thanks you for your continued support and encouragement! I implore you to act now to help No on 16 successfully sprint to this year's general election.
CFER No on 16 election team all respected
California Equal Rights Alliance
Californians for Equal Rights, No on 16
CFER donation link
 (Political contributions, U.S. citizens or green card holders only, are required by law to fill in information such as employers):

NoProp16.info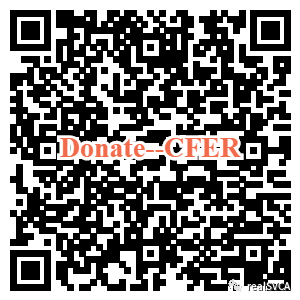 Recent action: Day arch a pawn, must reach the goal
1. 
Claim Yard Sign
: Reply backstage at the public number"
yard sign
Submit claim information
No on Prop16's yard sign has arrived at the North-South plus distribution points!
Friends who are willing to put up signs in their front yard can submit claim information for registration, there will be volunteers to contact the card.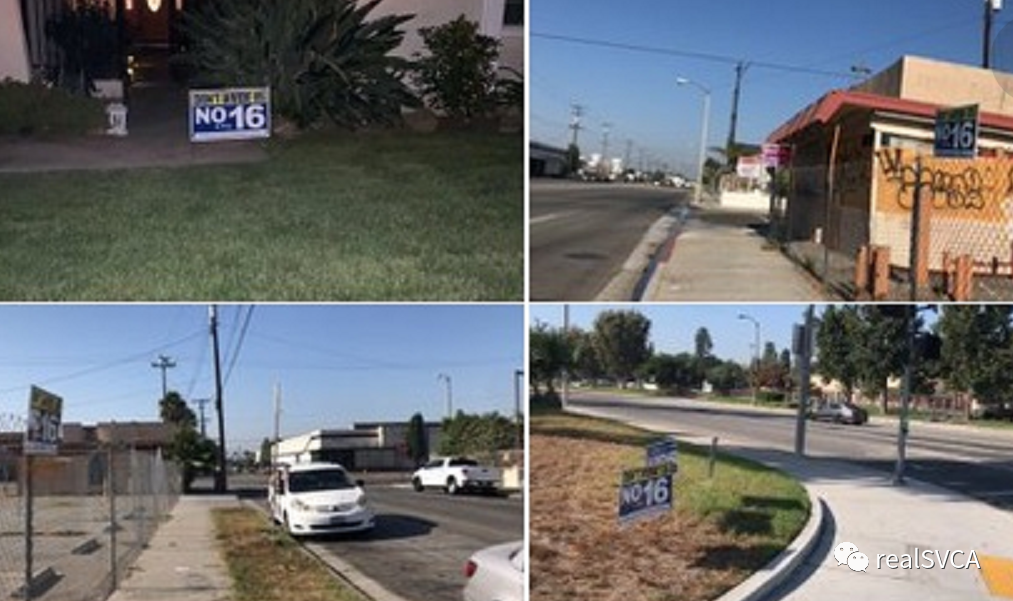 2. Join a telephone volunteer group to mobilize voters: Reply backstage at the public number"
Phone.
and contact information, such as WeChat ID, telephone, etc. The responsible trade union will contact you.
The telephone volunteers, divided into Chinese Group" and "English Group", respectively, called Chinese and non-Chinese voters to promote No on Prop. 16。 Welcome to join us. Encourage middle school students to participate in the English group, good exercise of oral talent and courage opportunities.

3. Join the SMS Volunteer Group to mobilize voters: Reply backstage at the public number"
Sms.
and contact information, such as WeChat ID, telephone, etc. The responsible trade union will contact you.
SMS volunteers are responsible for sending text messages to voters promoting No on Prop. 16。 There are ready-made text messages, easy to do, welcome to join the action.
4. 
Print flyer and sweep the street after dinner
: Reply backstage at the public number"
Flyer.
you'll get a flyer print file.
This selected flyer document, recommended by volunteers, is in English-only, suitable for color playing or black-and-white printing, and will be Prop. 16 harm made an incisive summary, applicable to all kinds of people, very persuasive. After printing it yourself, take a walk to the doorways of nearby neighborhoods, roll it in the doorknob, or press a corner under the doormat. Note that you can't put it in your mailbox!!!

5. 
One minute a day, click To Help
: Reply backstage at the public number"
16
"you'll get clickable links to help improve the ranking of our website."
There's really not much time for pros to spend a minute clicking on our site every day to improve the site's ranking, or follow our social media, retweeting spread messages every day, free ads to walk up.
6. 
Claim the bumper sticker for free and let the car innate into a mobile ad
: Buy food, shop, advertising at any time! Reply backstage at the public number"
Car stickers
",

and contact information, such as WeChat ID, telephone, etc.

The responsible trade union will contact you.
7
. 
Buy a No on Prop.16 T-shirt to support the campaign
:
To purchase a website:
https://stopprop16.org/get-your-noprop16-t-shirt/
(Please copy the link to the browser)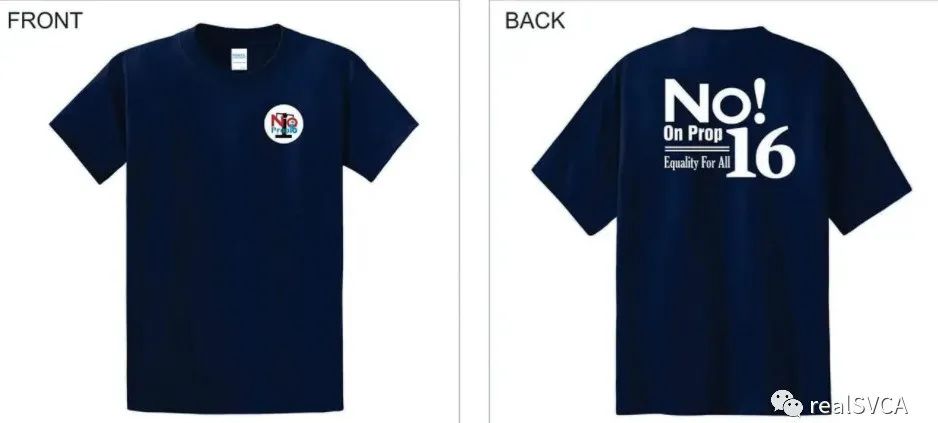 Let's use man-sea tacticsBlock Prop. 16。 Day arch a pawn, grass roots can also win this battle!

---