Why YouTube can skip ads, but not cool
Think of that year, when I first learned to "scientific Internet access", I quickly put Twitter, Facebook, YouTube and other sites to visit, in YouTube to watch the video, found that its head ad played five seconds later actually can choose whether to skip the slug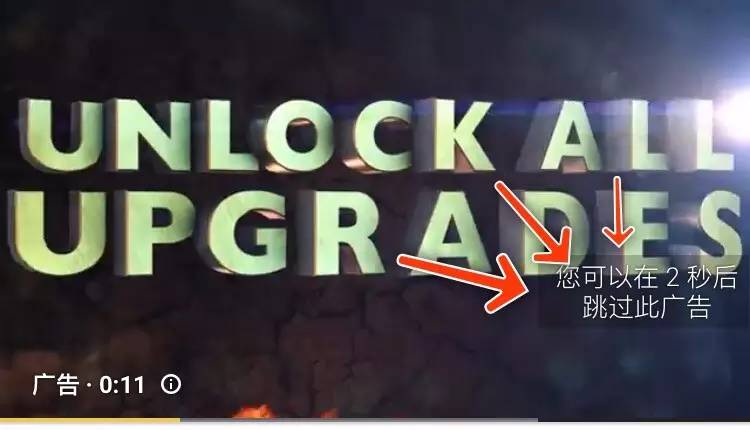 I was so moved that I skipped it without hesitation.
Accustomed to domestic video sites move dozens of seconds of advertising, the first time feel YouTube ads or feel quite fresh, slug, do not have to rush members can also skip ads ah, that advertisers will not feel very bad?
Of course not, such a form, only earn no loss!

There is a famous saying in the American advertising industry:Half of my investment in advertising is wasted, but the problem is that I don't know which half.
Usually when it's advertising, the audience will do something else, drink water, go to the bathroom, or play with a cell phone. That's bad for advertisers, who can only get play progress from video sites, not watch it, so viewers who don't watch ads are wasting that half of their investment.
In order to better find out which half, so the ad measurement industry was born. YouTube's skipped ads (professional names).TrueviewIs a measurement mechanism.It gives you the right to skip in five seconds, just to interact with you and facilitate background data collection.
When a user knows he can skip a five-second ad, he's sure to stare at the screen, which ensures that the user is actually watching. Five seconds later the ad will not be skipped depends on the quality of the ad itself, if the ad is fully played, then the user is likely to be a potential customer(After all, there are still some people who need to take advantage of advertising to solve their physiological needs)。 But if the ad is skipped, then the user must not be a potential customer, advertisers do not have to pay for this part of the delivery, so advertisers are actually not allowed you to skip.
Advertising models such as Trueview ensure a better user experience for video sites, which attracts users and makes it easier to attract larger advertisers to advertise. The bigger the brands, the more money they spend on advertising ideas, so the more demanding they are for the experience of running ads. In this case, if the user experience of the video site is too poor, it is bound to waste advertisers' creative costs.

So it looks like Trueview's model is designed to improve the user experience, but it's really about improving the advertiser experience.

Why are video sites rare in China?

Tencent Video has Trueview ads, but its threshold is high and requires sign-in members to skip. So why isn't such a good model popular in China? For long analysis, there are several reasons:
Chinese audiences have a lot of patience with the length of advertising

Video copyright buy-outs are forced to be seen by users

There are no fewer ads for friends than I do

No video site has had a lot of YouTube traffic yet

Youku ads jump in 90 seconds
At present, there are not only many advertisements on video sites, but also poor quality. We often see some rough-working ads on video sites that have been put on several times.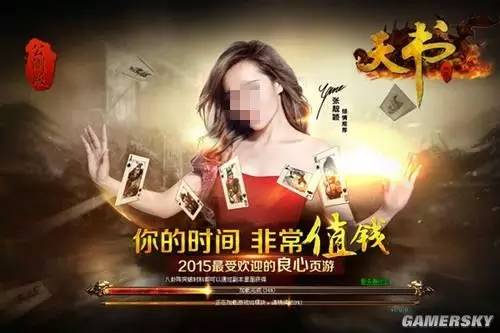 But.The fact is that audience traffic to the site, traffic determines the number of ads, the number of ads determines the profitability of the site. At present, the domestic video site to maintain traffic mainly by buying copyright, rob solo broadcast, this is to spend a lot of money ah, where does the money come from? Advertising! Does that still manage so much, it's advertising!
It's also crucial that the long-standing aversion to advertising may make Trueview ads appear, and everyone might 3,000 people really skip, resulting in video sites that don't pay off. Video sites mainly rely on advertising to make money.
In recent years, the domestic video site competition is more and more fierce, the product in order to long-term profitability, the user experience is certainly a factor that must be considered. Think about the long thought:Whether the video site can set a minimum entry threshold for advertising, the quality of advertising slightly off, so that advertisers can be more attentive to the production of advertising. Or video sites can use their own technology to help advertisers make ads. Since you can't reduce the number of ads, do something about the quality of your ads.

Right in placeIs the Ali department talent matching platform, with the most perfect Ali department talent pool.
Love meAll right?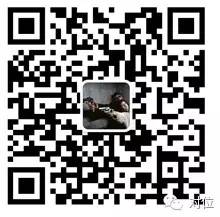 ---