Product Policy - Google will update its "false statement" policy and launch smart campaigns; Snapchat will launch an ad certification program
01 Update of the Misrepresentation Policy

In July, Google will update its "false statement" policy to include "clickbait ads." The Clickbait Policy applies to ads that use sensational or clickbait text or images to force viewers to take immediate action to understand the full content of the ad in order to attract ad traffic. With this policy, the following advertisements will be prohibited:

Ads that use clickbait strategies or sensational text or images to attract traffic
Advertisements that claim to reveal secrets, scandals or other sensational information about the products or services advertised;

Ads that use clickbait messages (such as "click here to find out," "It's hard to believe this is happening") or similar terms to encourage users to click to learn the full content;

Advertising products or services using apparently modified close-up photos of body parts, facial photos, or real accident or disaster photos;

Or use "back-to-back" images to advertise significant changes in the human body

Ads that use negative life events (such as death, accident, illness, arrest, or bankruptcy) to trigger fear, guilt, or other strong negative emotions that force viewers to take immediate action.
Ads that force users to avoid harm by purchasing, subscribing to, or discontinuing the use of a product or service;

Use descriptions that show extreme pain, pain, fear, or shock to advertise a product or service
02
New account violation suspension
In June, Google will introduce a new enforcement measure for advertisers who violate Google Ads policies.
If the Google Ads account is inAdvertiser authentication could not be completed after receiving the notificationwill be paused. Also, if Google finds outpotentially harmful advertiser behavior,Accounts may also be temporarily suspended for investigation. Suspended accounts can't run any ads.
Advertisers who believe Google has taken the wrong action can contact Google to appeal the decision.
03
Launch smart campaigns

Smart campaigns
Google has created an automated tool for small businesses, Smart Campaigns, to help promote your business on Google:
You can sign up and run ads directly from the Google Ads mobile app on Android or iOS
In-app registrations are currently available in the United States, Canada, Australia, the United Kingdom, Italy, France, Spain, the Netherlands and Japan, with more countries to register in the future. 
Free to show on Google Maps,You can also highlight specific services,such as pick-up and delivery。
Merchants are highlighted as square logos on Google Maps.
By September 2020,
Merchants are all
No payment is required from
Promoted pins
any click
、
Call or sell expenses.
View results directly on Google Search and control when your ads appear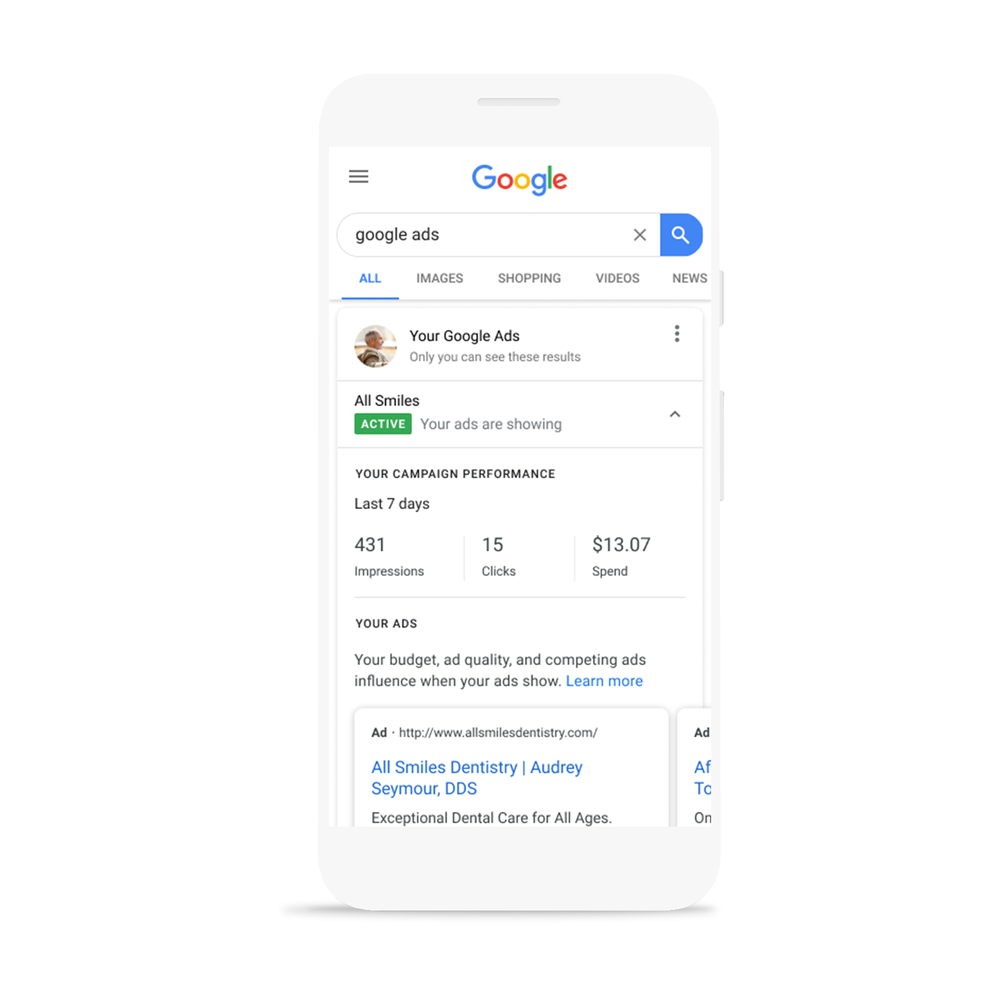 pass
After searching google.com for "My Ads" or "Google Ads," you can do it right now
See the status of your ad, how it's working, and how your ad will look to potential customers.
Get more control over how your ads appear
Use the keyword topic
"
(formerly known as "products and services"),
Google
Your ad will be shown to potential customers looking for relevant phrases.
Advertisers can also modify or remove keyword topics from the list to help target ads.
The Google Ads Smart campaign is already available in 150 countries where Google Ads is available, and the features will be available in full in the coming weeks. With the Google Ads app, new features can help businesses of all sizes
Start and run ads in 15 minutes.
01 Launch of YouTube BrandConnect, a platform for creators and brands to work together
YouTube announced that it would update GameBit and rename it "BrandConnect."
Qualified creators (creators with at least 25,000 subscribers in the U.S.) can use insight-based matching tools to facilitate brand content transactions.
Brands can get real-time campaign results using the following metrics:
"Brand Interest Lift"功能:Measure consumer search behavior caused by watching the creator's video

"Influencer Lift" feature:Measure consumers' willingness to buy, brand memories (Brand Recall)

and other emotions
With Google Insights and Tools, brands can be on YouTube for the first time
Measure the impact of KOL marketing and ROI
to better optimize Google and YouTube advertising strategies.

At the same time, YouTube has introduced some advertising innovations, such as
Shopping shelves
And.
Apply shelves
, so that viewers can view the page directly from the viewing page
Buy the product
Or.
Download the app
There will even be media shelves for buying or renting movies and shows. YouTube has also introduced new technologies, such as ar trial wear experiences, that allow viewers to virtually try on and buy products with creators. More campaign management features will be added in the coming months.
01
Bring "dynamic ads" to the world
Snapchat has announced that it will expand its "Dynamic Ads" worldwide. 
Dynamic ads are free to advertisers and offer a variety of adaptive templates that allow merchants to automatically create ads and connect directly to the catalog. 
It's easier for advertisers to run ads on Snapchat. By simply syncing a product catalog, the feature automatically directs them to users with relevant interests. At the same time, when product inventory and price changes, advertising will automatically adjust accordingly, and constantly improve the advertising experience according to the user's preferences.
Snapchat Dynamic Ad Template
Dynamic advertising is a new form of advertising launched by the platform in October last year, when it was only aimed at E-commerce retailers in the US, but is now available to businesses across the UK, Germany, the Middle East and Australia. 
02
Start the ad certification program
Snapchat has launched Snap Focus, a free comprehensive course for advertisers and agencies, to help them take advantage of the platform's advertising options. These six basic courses include: 
Introduction to Snapchat

The Snapchat generation

Run ads on Snapchat

Get started with Ads Manager

Creative best practices

Evaluate and optimize your campaigns
https://forbusiness.snapchat.com/resources/snapfocus
01 Add the Store feature to Lens visual search results

Pinterest has added a new "Shop" feature to its Lens camera search results, making it easier for users to find what they can buy based on images.
Lens is a visual search tool built into the Pinterest app that allows users to search for specific items by taking photos. Lens' search results show items that match the physical images taken by users in the real world, or even uploaded screenshots.
Users simply click on the camera in the search bar to take or upload photos from the album, and the "Shop" feature and product Pins for the purchased product appear on the page, showing information including the price and inventory of the product, each pins can be linked directly to the checkout page on the retailer's website.
This feature allows consumers to find products that match their favorite items without leaving their homes, increasing the likelihood that retailers will show them at Pinterest.
Source: Google, YouTube, Snapchat, Pinterest
If you have questions about copyright issues, please contact us
◎ Google Advertising Foundation: Five types of ads in one article
Product Updates - Google launches Discovery ads worldwide; YouTube ads launch new content solutions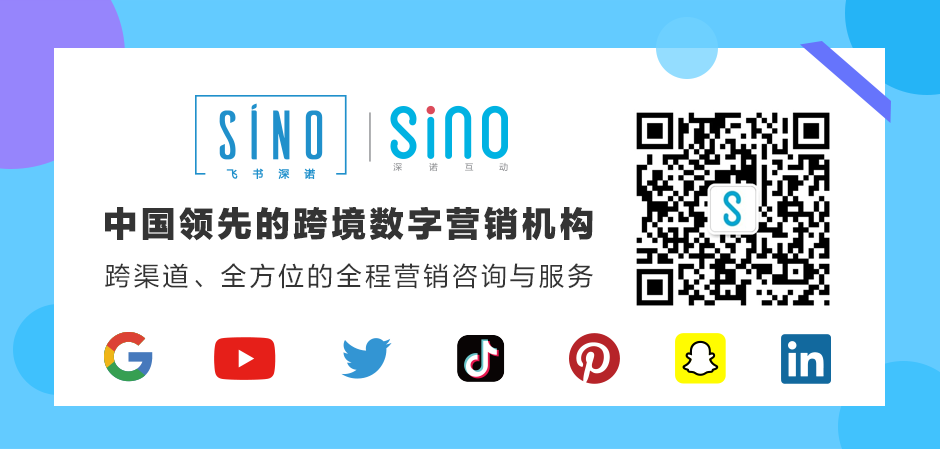 Click "Read the original text" for more information
---