Google never advertises fake medical ads? A $500 million fine laughed
These days the circle of friends is stirred by the death of a young man - 21-year-old Wei Essie died of illness, but this caused the domestic people to the Yantian system and search advertising questions and indignation. With the small tail of the event, Gu Zijun wants to talk to everyone through Baidu to see if Google also exists in these sets of routes.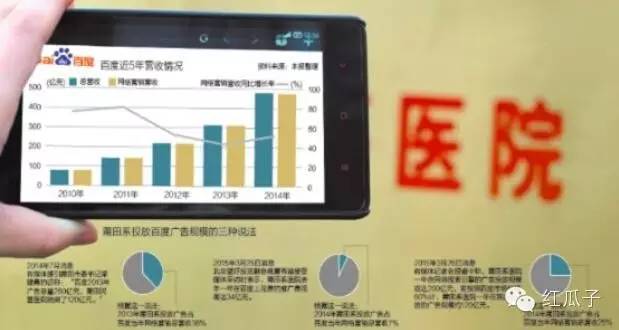 It is well known that advertising is an important way to help enterprises establish brands to bring profits to enterprises.Of course the premise is good, regular!

Some people may not have known about the Yantian hospital before, but the mention of "charity hospital", "charity hospital", "Mary Women's Hospital", must have heard, because these hospitals belong to the Yantian department - by fujian Yantian people in the country opened a number of private hospitals short.
China has more than 12,000 private hospitals, of which more than 8,600 belong to the Yantian department!
And the best is advertising, in Baidu promotion, in the second and third-tier small county television stations, all kinds of urban newspapers, can see their figure.
You must be familiar with these ad terms:
Infertility hospital: Mom and Dad treat me home


Men's Hospital: Professional Men's Department, Specializing in Men's Questions / Making Men Vibrant again "Aden"

Cosmetic Hospital: Leading the beauty trend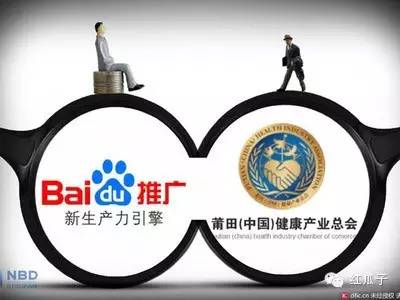 These ads not only beat the presumptuous conscience but also let the search ads back the "layer of evil" reputation。SEM(Search engine.Marketing.)This is a kind of network marketing based on the user's dependence on the path of information acquisition, which operates under this mechanism"Bid ranking"What is the principle of being criticized in recent years?
Bid ranking is a pay-per-effect network promotion method, enterprises in the purchase of bidding ranking services, through the registration of a certain number of keywords, its promotion information will be the first to appear in the corresponding netizen search results. Websites that buy the same keyword are ranked according to the principle of top payers. This model was first adopted in 2000 by the famous US search engine Overturn (which was acquired by Yahoo in July 2003), and has since been adopted by other search engines, including Yahoo, Google and Baidu.
Bid ranking let Baidu face time and time again crisis public relations, no surprise, we will come up with Google comparison every time. What does Google do as one of the search engine's main profit models?
His Mountain Stone: How Google sells ads
Google's existing advertising system is divided into two types, Adwordsand Adsense.
Adwordsis a type of useGoogle keyword ads to promote the site's paid web promotion.Merchants are making and dropping inWhen you advertise AdWords on Google and its search partner sites, you can choose the keywords that trigger your ad and specify the maximum amount you're willing to pay per click, which will ultimately be based on the number of clicks you've made. It's also a self-service ad service with the same bid ranking,GoogleThe official website clearly indicates the policy for running Adwords ads, and there are strict rules on what content and behavior are prohibited.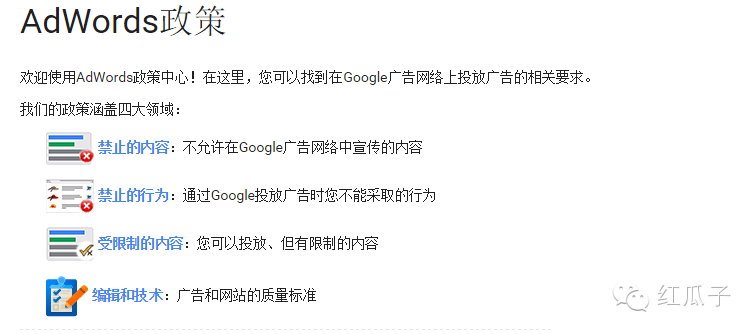 Adsense is an Internet advertising service for website owners, and its role will be toGoogle AdwordsAds are placed on personal websites.If a site joinsGoogle AdsenseThat's what the site is all aboutGooglecontent publishers, allowed to display on their own websitesGoogleKeyword ads provided.GoogleThe site owner is paid a commission based on the number of times the ad was clicked on the site.
AdsenseThe biggest difference with Baidu's bid ranking is that it doesn't link its search results, but advertises through content related to affiliated sites. For example, when a user reads an article on a website about a company's latest car launch, a car ad may appear in the Google Adsense ad section of that page.
And it's worth noting thatGoogle is concerned that ad content will "spoil" the fairness of search results, specifically with the word "ad sponsor" on the right to distinguish the body of search results on the left.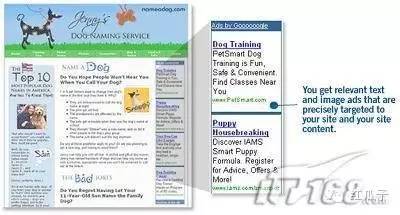 In addition, Google has oneMalicious ad detection system, to conduct strict review of false advertisements and induced advertisements. For example, when identifying suspicious weight-loss products, Google uses algorithms to monitor and remove ads promoting those products, and when it's hard to tell if an ad is malicious, it turns.Google's wholeMore than 1,000 of the 60,000 employees specialize in monitoring and removing illegal advertising。 Only.2015Years.,Google.Total.totally removed780 million ads that violate its advertising policies, up nearly 50 percent from 2014.
Uniquely, Google also has a "previous"
Although Google's advertising model has been used by many netizens as the object of reference in China, in fact, Google has also fallen into the "big hole" of false medical advertising. In addition to discrediting Google, the pit also paid five for itbillions of dollarsFine.
2008 The FBI was investigating a former medical fraudster, David Anthony Whitaker, when it was discovered by accidentThe reason why this doctor cheats repeatedly won, behind Google's silent help. According to Whitaker, Google's advertising platformAdwords employees also help drug makers bypass internal blocking when they knowingly advertise banned drugs.
To get more direct evidence, the FBI worked with Whitaker to build a series of illegal prescription drug sales websites, including:
Websites that sell hormones and steroidsSportsDrugs.net;
Websites that sell abortion pills NextDayProgram.org;
Sales.Website for the treatment of mental illness drugs TaoTeWellness.com;
……
These sites, all illegal sites, and initially by Google's advertising blocking system "blocked", but, with the constant "help" of Google sales representatives, the site bypassed Google's blocking system, after "disguise" and "renovation", smoothly online, and by keyword to buy advertising space.
Do company executives know they're helping drug dealers sell illegal drugs? The answer is yes. Google said it had one eye closed. "Larry Page (Google's then CEO) knew about this," Peter Neronha, a lawyer involved in the investigation, told the Wall Street Journal. The evidence says Larry Page knew about it. "
In 2011, Google stopped defending itself, paying $500 million in fines and another $250 million in damages to shareholders. "We take full responsibility for our actions." Larry Page, Google's chief executive, admitted helplessly: "Looking back, we shouldn't have put these (illegal) ads on." "


What did Google do after the pit fell?
After being fined $500 million, Google plans to overhaul its medical ads, which they know are an important source of revenue for Google. However, if a strict audit mechanism is not established, it may not be $500 million for the next penalty.
You know, Volkswagen could face fines of up to $18 billion for falsifying emissions monitoring data that broke last year.
To avoid fines, Google has released a tens of thousands of words of the Health and Drug Advertising Policy, which mainly mentions that Google has restrictions on promoting content such as the following health care-related items:
Over-the-counter medications

Prescription drugs and information about prescription drugs

Online and offline pharmacies

Pregnancy and birth-related products and services

Medical services and procedures

Medical equipment and inspection

Clinical trial subjects recruited

Sexual enhancement therapy
Restrictions on this content may vary depending on the product or service advertised and the country in which it is located. Some content, such as unsan approved drug supplements, is not allowed in any country. Depending on what you're advertising and the country in which your ads are running, you may need to apply to Google for pre-authorization before you can advertise healthcare-related content.
In the U.S., for example, starting in 2010, all online pharmacies that run drug search ads on Google must be certified by the U.S. government as An Internet Pharmacy Practice (VIPPS), and online advertisers of prescription drugs must be certified as online advertising by the American Pharmacy Council (NABP).
With these certifications, advertisers can submit materials for Google to certify before they can start running ads.

This incident let Google's "do not do evil" image has been seriously affected, and it is after this, Google continues to refine the advertising law, take a number of measures to strengthen the supervision of illegal advertising.
2014Years.Google announced the establishment of one$250 million in special funds to crack down on "illegal online pharmacies" while increasing the display of content related to prescription drug abuse and working with legal pharmacies to combat the marketing of illegal pharmacies.
In addition to strengthening drug advertising regulation, Google is constantly improving its advertising model in other areas.
Like whatIn February 2016, Google re-launched its advertising system by moving the ad display bar, which originally appeared on the right side of the search results page, to the top left and inserting no more than four ads in front of the search results (just one screen, up to three previously), a custom test of users' browsing behavior analysis, IP region, and more.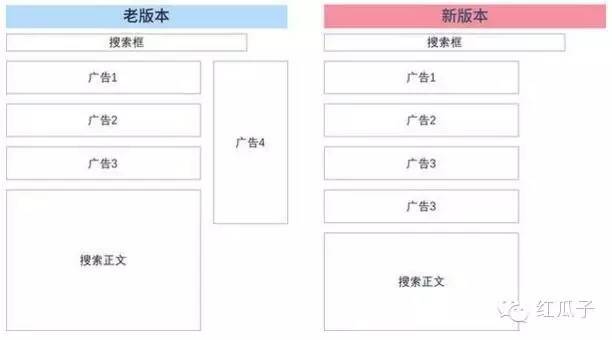 In fact, search bidding is a global common means of commercial realization, focusing on the accuracy of push ads to achieve user satisfaction and business profitability win-win situation, Google's business rectification is committed to perfecting this match.
Also to target precisely, Google has one way to prevent users from mistaking ads: buffering them. Users mouse on the ad can not immediately click to enter, must go through a few seconds of buffering to click into the ad page. The goal is to get advertising messages to people who really need it.

Conclusion: But where the company, the essence is profitable, we can not rely on the company's self-censorship ability and the personality charm of the company's senior management, but the emergence of illegal acts, people can rely on, has always been a sound rule of law, there are mistakes must be punished, is the best solution.
I pay attention to me if I like it!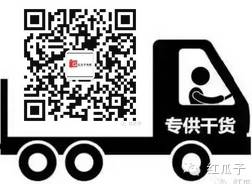 ---