Master Instagram's fast-shooting advertising skills and do more with less in hand marketing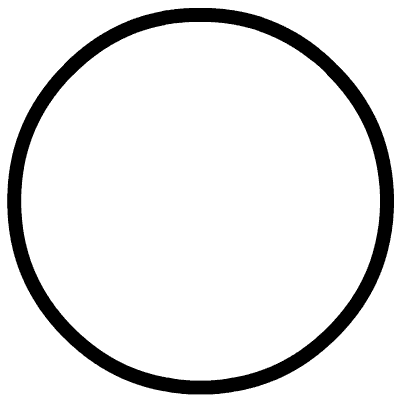 Blue Han interactiveHave prepared a beautiful gift and wait for you
Hand-travel marketing, we must keep pace with the times, make good use of the most popular advertising formats, in order to maximize interaction and transformation. The last Blue Han interaction was introduced to youInstagram snaps the characteristics of ads and how they're createdToday, we will learn the advantages of this function and application cases, quickly learn how to use this marketing tool, so that the promotion of hand to do more with less!

Short video has become mainstream, fast shooting is popular all over the world
From desktop to mobile devices, from TV to mobile video, from circles of friends to vertical video, every consumer shift can have a decisive impact on marketers' strategies. Short videos have become the most popular form of sharing in recent years, and Instagram Snaps has successfully catered to the trend, quickly becoming a global hit.
A year after its launch, Instagram's fast-shooting daily active users have grown by an astonishing 300 million, and that number is growing. In fact, fast-shooting users are growing even faster than Instagram streaming users.
Instagram's fast-shooting is quickly gaining worldwide users because of its following advantages:
The format is short and sophisticated, easy to make, share, and record life moments anytime, anywhere

Sharing includes lots of short videos that are lively, fun, and authentic

Content automatically disappears 24 hours after it's published, and there's no burden of sharing it

Full-screen viewing for an immersive experience

Colorful custom settings give users the freedom to be creative
Here are a few characteristic fast-shooting videos as an example, to introduce its function.
In the girl's selfie video at the top left of the picture, Friday and the bent person are quick to take their own stickers, while the love archery animation is the selfie with its own face filter, these "little props" are easy to use, can make the whole video more novel and interesting.
The video in the middle uses boomerang, another app in the Instagram family. Boomerang means swing darts, and by shooting a short action video, the app automatically generates continuous, recurring animations that are weird and fun.
The video on the far right features an expression avatar on the far right that looks like a roller coaster running into a person's mouth, which is very lively and interesting.
How users can use fast shooting at any time
Compared to the flow of information, the full-screen features of fast shooting make it easier for users to watch the content without being distracted. Data show that fast-shooting users have a high level of participation and commitment to video.
More than 40% of Instagram snaps are videos

Sixty percent of these videos are viewed with sound on

Of the five quick posts, one received a direct message from the user
It can be seen that the interaction rate between fast-shooting users and posts is very high, and the effective use time of users is also longer. This means that when we use fast-shooting to promote hand trips, the advertising message will be more fully communicated and the ad interaction rate will be higher.
In fact, Instagram snaps are also a popular form when interacting with merchants. They'll follow the fast shoots released by their favorite business owners to get the latest brand updates and products. One-third of the fast-paced photos most watched by users come from the merchant's home page.

Many businesses have also started to use fast-shooting for publicity, currently about 50% of the business home page will publish a fast-shooting every month. However, compared with the rapid growth of fast-shooting day active users, the number of fast-shooting published by merchants is significantly too small, fast-shooting in marketing potential has not yet been fully exploited. And now, it's a great opportunity to take advantage of Instagram's fast-shooting opportunities.
Instagram's fast-shooting success story
Those who preempted the opportunity, the first to use Instagram snaps for publicity, a lot of success, all aspects of KPIs have been greatly improved. Here are a few successful stories to share with you in hand-travel marketing.
Case one - Lower installation costs and significantly higher conversion rates
Case II - ROI and click-through rates have both increased significantly
Case 3 - Effectively improve ad recall and brand awareness
Instagram is shooting a lot of rostcast ads and shining
That's right, Instagram Express has now launched a new format for carnage ads, where merchants can display three taka or three media clips (photos or videos) in one ad, with each image showing up to 5 seconds by default and each video playing for up to 15 seconds.
Fast-shooting wheeled ads, like regular fast-shooting ads, can create a native fast-shooting experience, but also have the following advantages:
Longer presentation times help advertisers tell a complete brand story

Multiple cards can be used at the same time to freely combine video with photos, easier for advertisers to promote or introduce multiple features of the product

An ad can contain up to three cards, effectively extending the user's stay
A picture that takes you through Instagram's fast-shooting wheeled ads.
It shouldn't be too late, hurry up and seize the opportunity to unlock the new skills of Instagram's fast-shooting carnation ads and do more with less to market hand games!
---