The Kardashians received a letter of condemnation for posting too many ads on Instagram
The Daisy family is arguably the hottest family in the world, often making headlines not only for the explosive topics of their personal lives, but also for their roles as reality TV stars, supermodels and internet stars. Advertising contracts brought about by popularity are naturally soft, and brand implants in social media are the usual way to go.
But on Wednesday, Kris Jenner, the Kardashian family's agent, received a letter of condemnation, arguing that the Kardashians' five sisters had failed to adequately inform their audiences of "this is an ad" when they posted the brand's implants on Instagram, in violation of federal trade commission rules and allegedly deceiving potential consumers.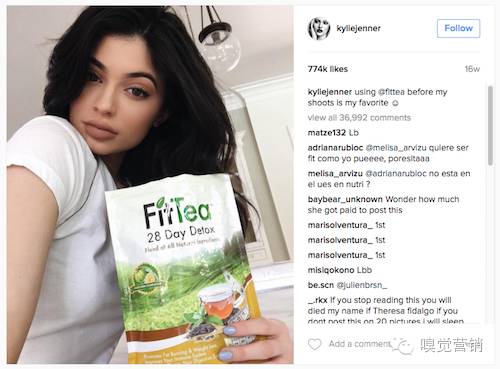 The letter was written by the nonprofit Truth in Advertising, which specializes in helping consumers identify false or deceptive advertising campaigns. The letter directly names the Kardashian family's five sisters: Kim Kardashian, Khloe Kardashian, Kourtney Kardashian, Kylie Jenner and Kendall Jenner. The letter was copied to dozens of related brands, including Puma, Fit Tea and Calvin Klein.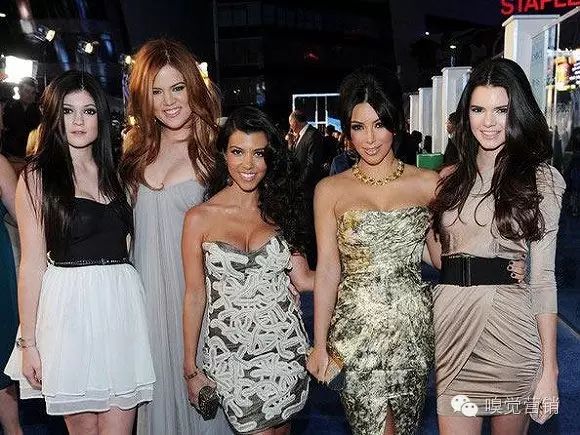 Celebrities are cashing in on their popularity, and it's only normal to make money from advertising on social media. However, under FTC regulations, content that is sponsored and advertised must clearly state its "advertising" attributes.
In an interview with Bloomberg, an advertising agency said it is common practice to include labels that represent ads in their implantable content, such as the hashtags , #sponsored (sponsorships), and so on.
According to the Kardashian sisters' Instagram accounts, some brand-sponsored content has such tags, but more often there is no mention of advertising or sponsorship. It is understood that after the letter was made public, they re-edited and modified the content.
Truth in Advertising also said in the letter that it would report these violations to the FTC. In the past, however, the FTC could not fine anyone even if it received a complaint, and at best, the organization could force the violators to apologize and, in serious cases, demand compensation from consumers.
If the FTC finally decides to look into the matter, it is time for the Kardashian family to be investigated by government authorities over social media advertising. Kim Kardashian received criticism from the U.S. Food and Drug Administration last summer when she posted an ad on Instagram for a pregnant woman's morning sickness drug, arguing that the drug's safety had been questioned by many doctors and that the release did not alert consumers to the side effects of the drug.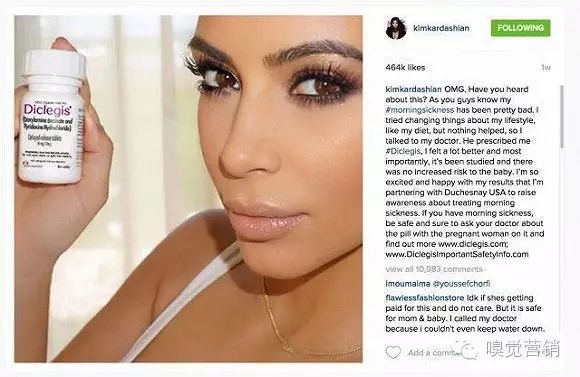 While the FTC's strict requirements and warnings should indicate the advertising properties of content posted on social media, violations have never been taken seriously. People who pick up ads on Snapchat, for example, have only recently started paying attention to tagged ads, a norm that Twitter has often ignored because of word limits.
In addition, Stefania Pomponi, founder and president of CLIFF Girls, a KOL marketing agency, notes that bloggers who are less influential than big stars are the main players in KOL's marketing industry, but that big stars who receive brand sponsorship are more likely to break the rules. "People like the Kardashians, who live in the World of Chumen, have been sponsored for the rest of their lives, but have little publicity about what is sponsored by advertising, much to the dismay of ordinary bloggers." Pomponi said.
Jeffrey Greenbaum, a lawyer familiar with the advertising industry, said in an earlier interview with Mashable that social media marketing was still a vague area and the FTC was a headache. There have been signs in recent months that agencies appear to be working together to crack down on those who break the rules.
On the other hand, in China, brand merchants to socialize marketing when choosing KOL cooperation is also the usual means, Chinese netizens on social media such as microblogging stars, net red, big V section of the hands of the "implanted ads" are quite familiar. They don't explicitly tell their audience when they advertise or sponsor content. In such cases, domestic industry regulators have yet to come up with relevant laws and regulations, and no agency like Truth in Advertising has come forward to speak out. However, no matter how covert or "smart" KOL advertising methods, Chinese netizens seem to be "hot-eyed", have long practiced a glance to see which content is the power of advertising.
---