Instagram has added 叒叕 ad space in its second year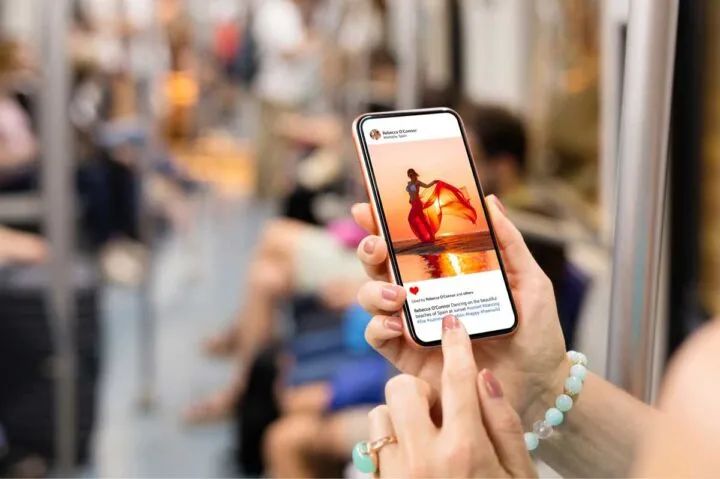 Originally, when the user swiped all the contents of the information flow, the bottom appeared"You're All Caught Up"Hints. The same purpose as Facebook's "Time Well Spent" is to let users know exactly how long they're using the app, and to reduce the amount of time users spend addicted to social software. At the same time, this prompt is also to let users know that the content of concern has been read, do not need to swipe the screen all the time.
During the outbreak, the time people spent using social media increased dramatically. Instagram found that users continued to search for more interesting content after viewing their content. In this case, Instagram decided to re-launch the "You're All Caught Up" prompt, which is available when users are reminded to brush everythingChoose to continue browsing more and richer content, which may contain ads.
From the original purpose of "You're All Caught Up", this seems to be a bit contrary to the original intention. But based on recent tests, Instagram has found that this feature is availableEffectively increase exposure and maintain user engagement。 After the You're All Caught Up prompt, Instagram displays posts about the product based on the user's historical search and gives the appropriate recommendations. The test also received some positive feedback.
As Instagram opens up more e-commerce features, people are using the platform to browse goods and shop. Adding ads after the "You're All Caught Up" prompt, Instagram uses algorithms to discover similar items and search for recommended items based on history, allowing more sellers to connect with interested users.
If you are also interested in overseas social media marketing, please consult our overseas digital marketing experts. Leave a message in the background or socialstories@brandstory.asia. Our senior brand experts will expand your brand overseas market and provide professional promotional solutions.

This article was compiled from Social Media Today
https://www.socialmediatoday.com/news/instagram-rolls-out-suggested-posts-at-the-end-of-your-following-feed-to-al/583825/
Stamp below to learn more about marketing
Digital Stories, a digital marketing brand, is part of BrandStory and is committed to helping your business and brand deliver integrated solutions for digital marketing overseas. Through overseas social media, such as Facebook, Instagram, Google, YouTube, Twitter and other platforms and mobile technology, for domestic brands to successfully expand overseas markets, enhance brand overseas visibility.
Our clients cover medical, gaming, travel, beauty and other fields, brands include but are not limited to: Tyco Medical, Sanzhi, Jinhai pulp and paper, YSL, the National Tourism Administration of the United States, Hawaii Tourism Bureau and so on.
More companies and brands have chosen Social Stories as their partner. You are welcome to leave a message with us in the background, or send socialstories@brandstory.asia. We look forward to seeing you contact us:)
If you are interested in overseas marketing,
Welcome to the Broom
Social Stories College Overseas Social Media Exchange Group,
Learn to communicate with more experts!
Click."Looking at it."Share it with more people
---