2019 Facebook and Instagram Travel Ads Report


Sojern released the 2019 Facebook and Instagram Travel Ads Report.
In 2018, social media advertising accounted for 30 percent of travel marketers' online advertising spending.As Facebook and Instagram continue to launch advertising products to meet the specific needs of travel marketers, 55 percent of respondents said they plan to spend more this year.
Sojern surveyed more than 600 travel marketers from 46 countries around the world who represent brands in various fields such as airlines, hotels, travel management organizations, cruise lines, online travel agencies, Middle Eastern travel agencies, tourist attractions, and home sharing.The purpose of the report is to understand how travel marketers use Facebook and Instagram.
Key trends:
Trend 1:Facebook ad usage is increasing in all formats
More than half of global travel marketers plan to spend more on Facebook and Instagram ads in 2019.
In 2018, 79% of travel marketers used Facebook ads.Sixty percent of travel marketers plan to use video ads on Facebook in 2019.
Trend 2:Marketers accept full funnel ads on social networking sites
The impact of Facebook and Instagram on tourism is comprehensive, from building awareness, to thinking, to transformation.Now, marketers are using Instagram Stories in the upper funnel to introduce visitors to their destinations.At the other end of the funnel, marketers use Facebook Dynamic ads to provide customized booking messages.
Globally, Facebook (30 percent) and Instagram (28 percent) are considered the most effective choices for new audiences.However, only 4% of respondents said Facebook and Instagram were able to interact effectively with loyal members.
Trend 3:Purchase paths for travelers
According to the survey, 45 percent of travel marketers see targeting audiences at some point along the purchase path as a major challenge.The solution is to execute an all-funnel strategy on Facebook.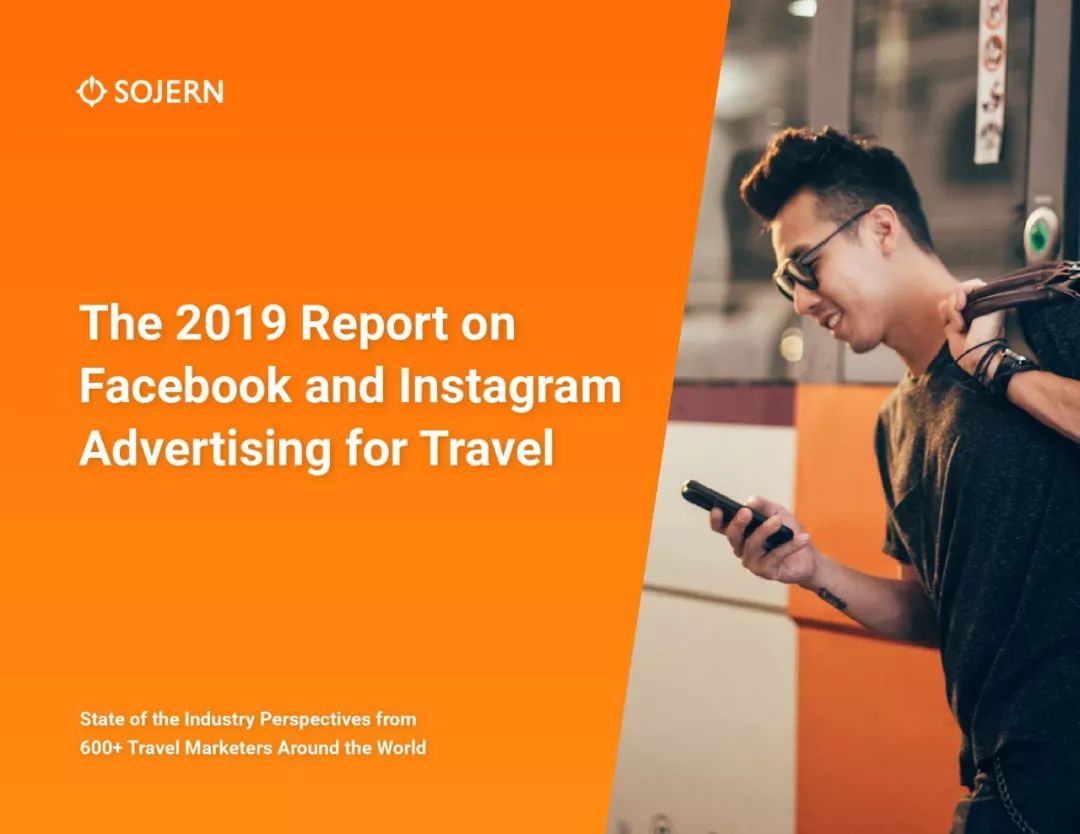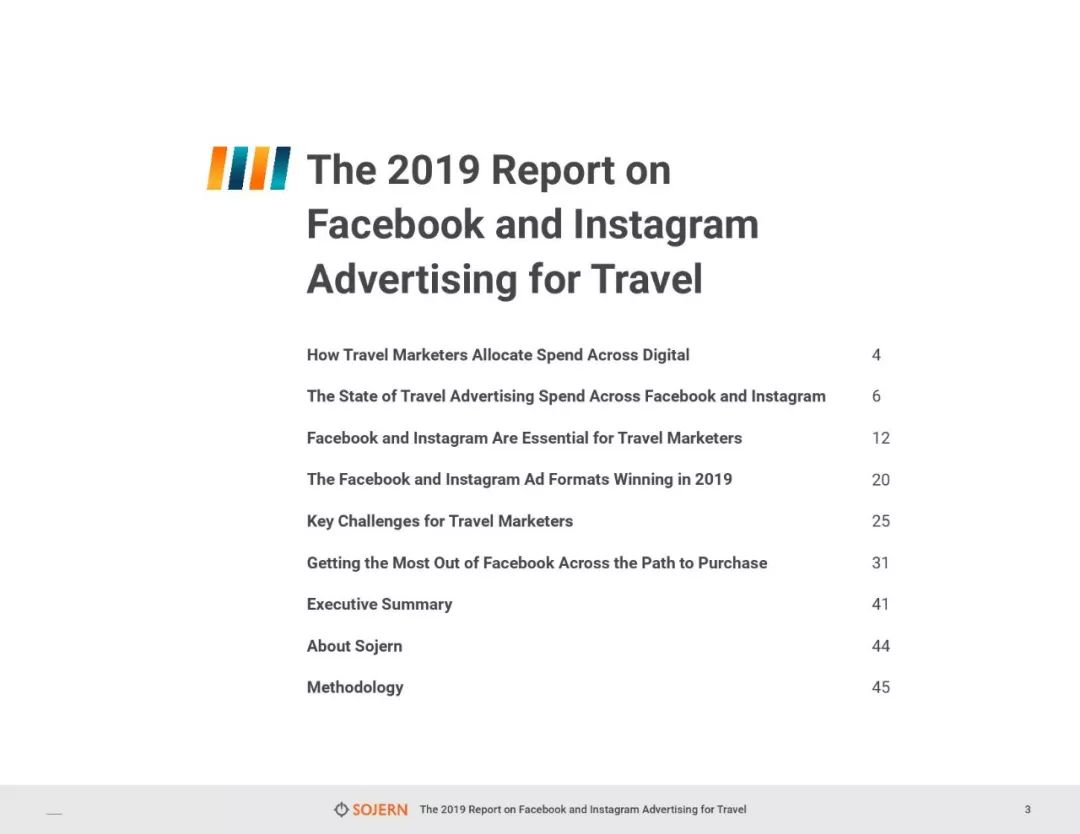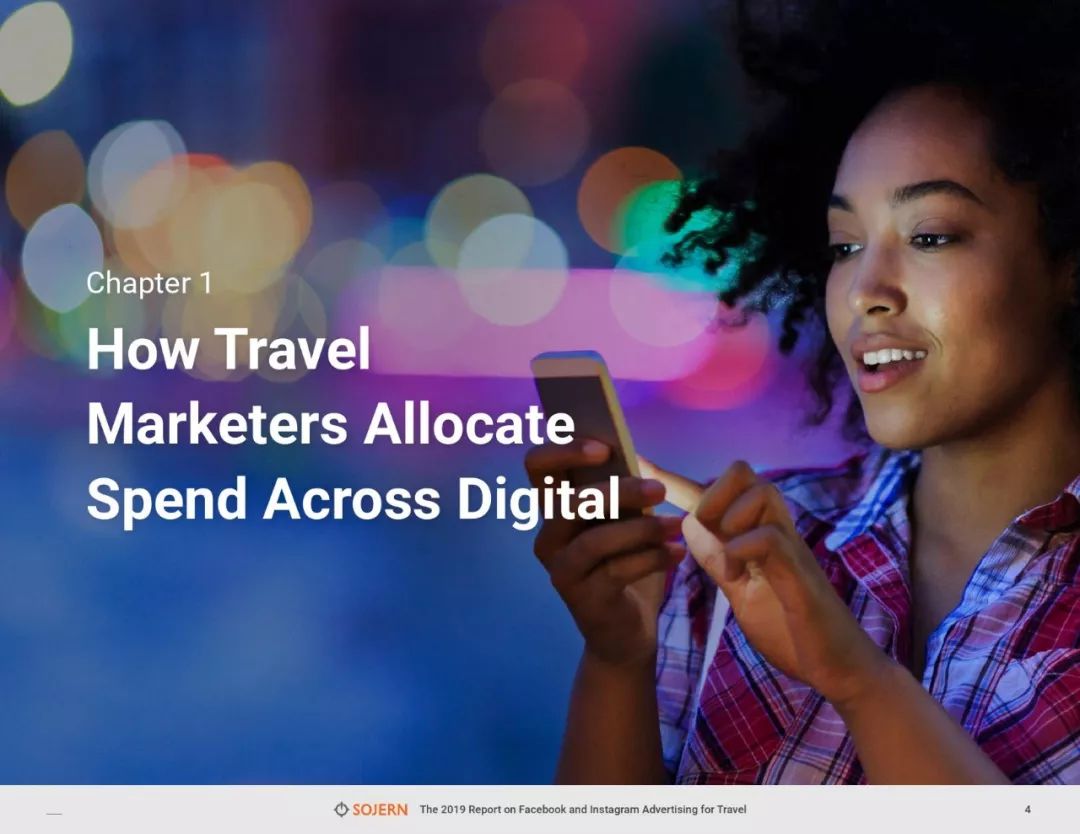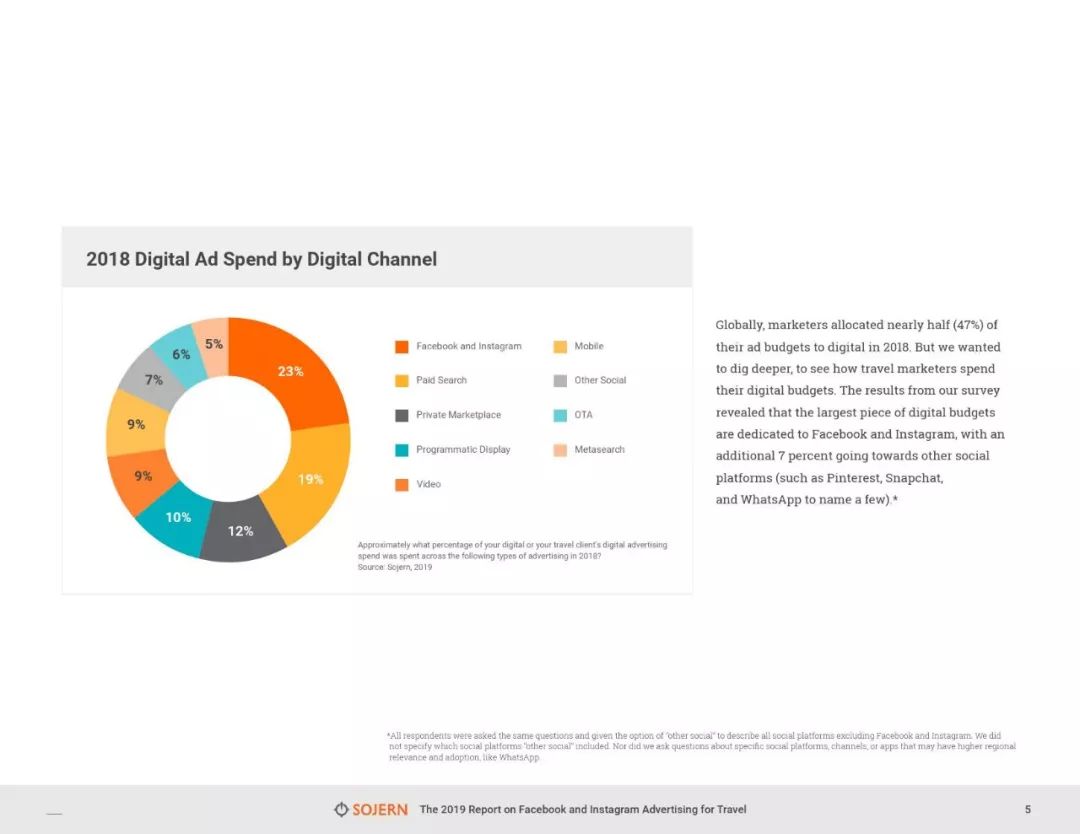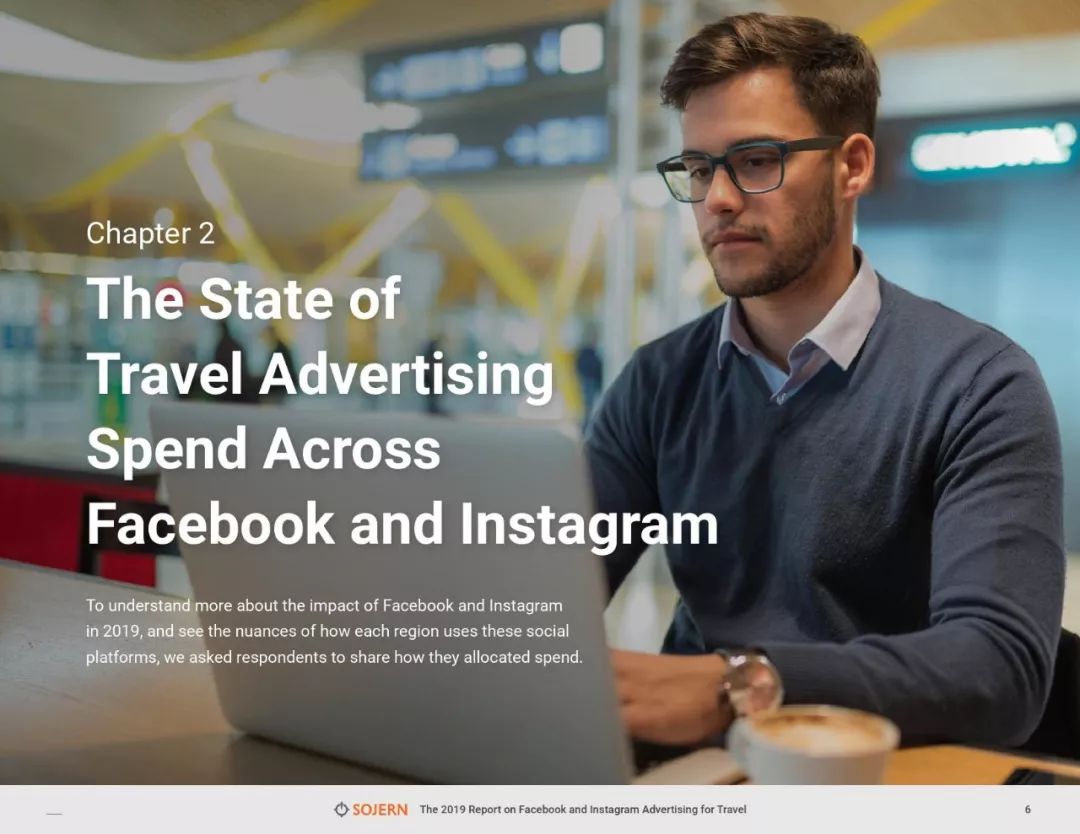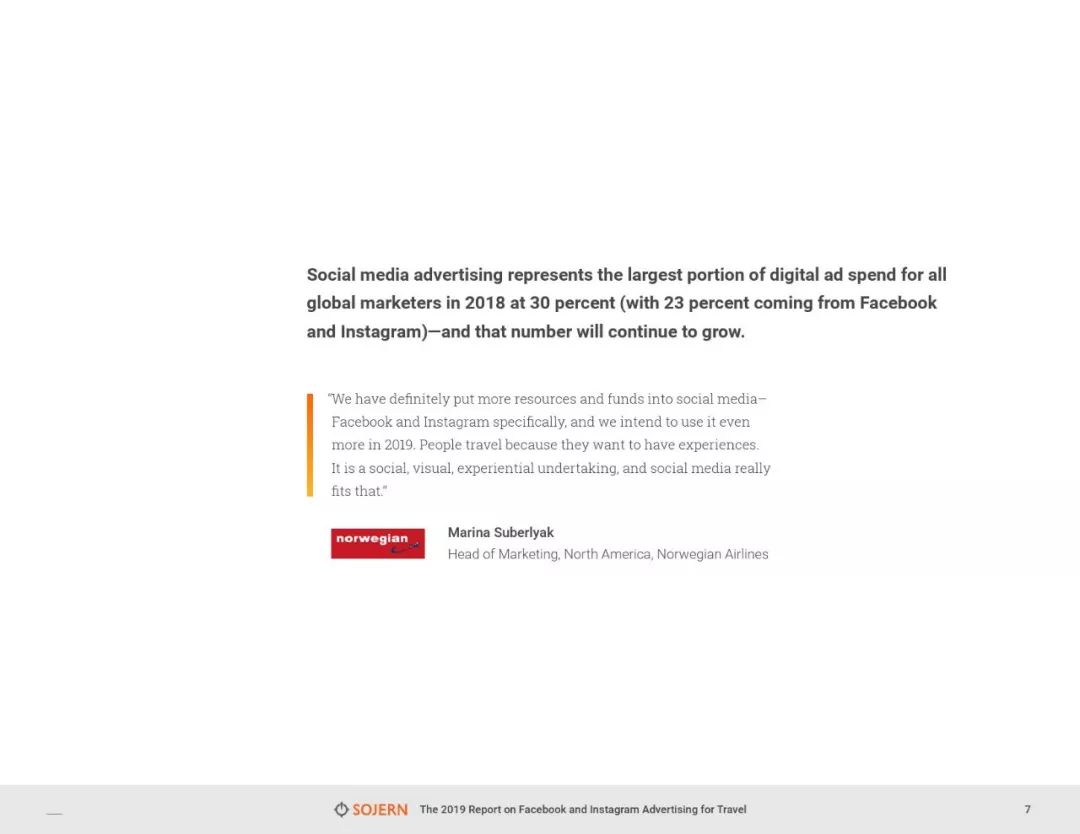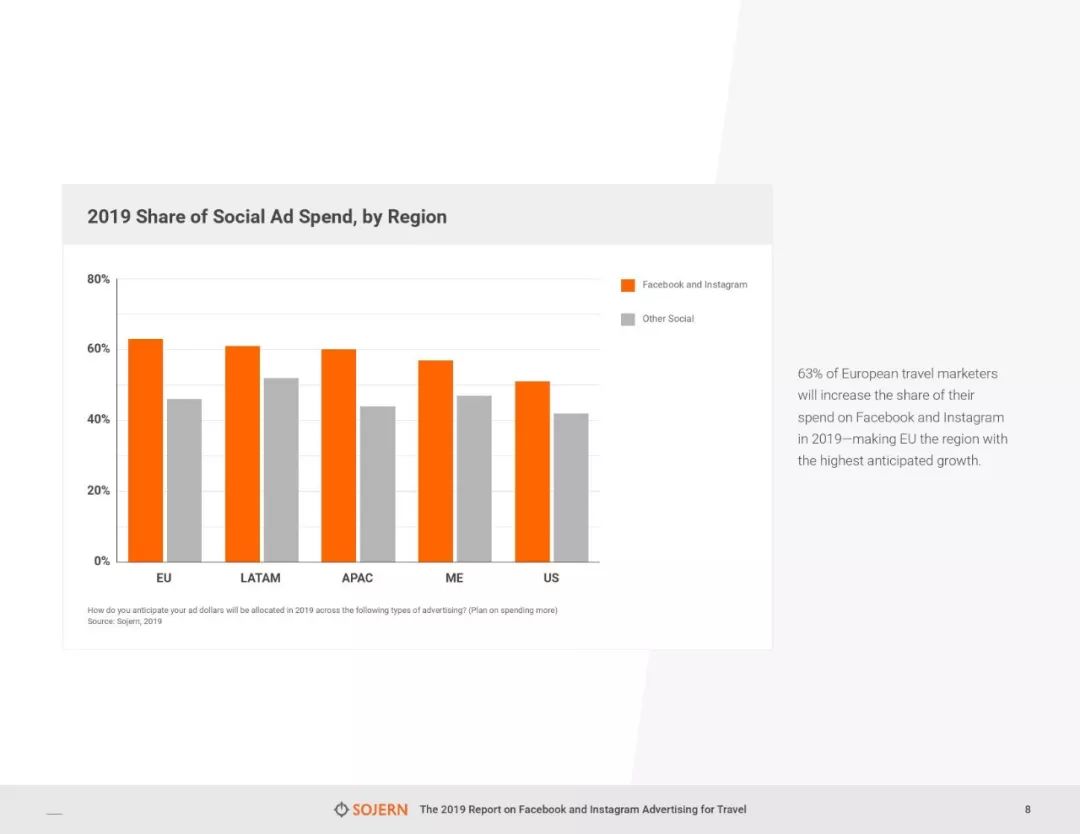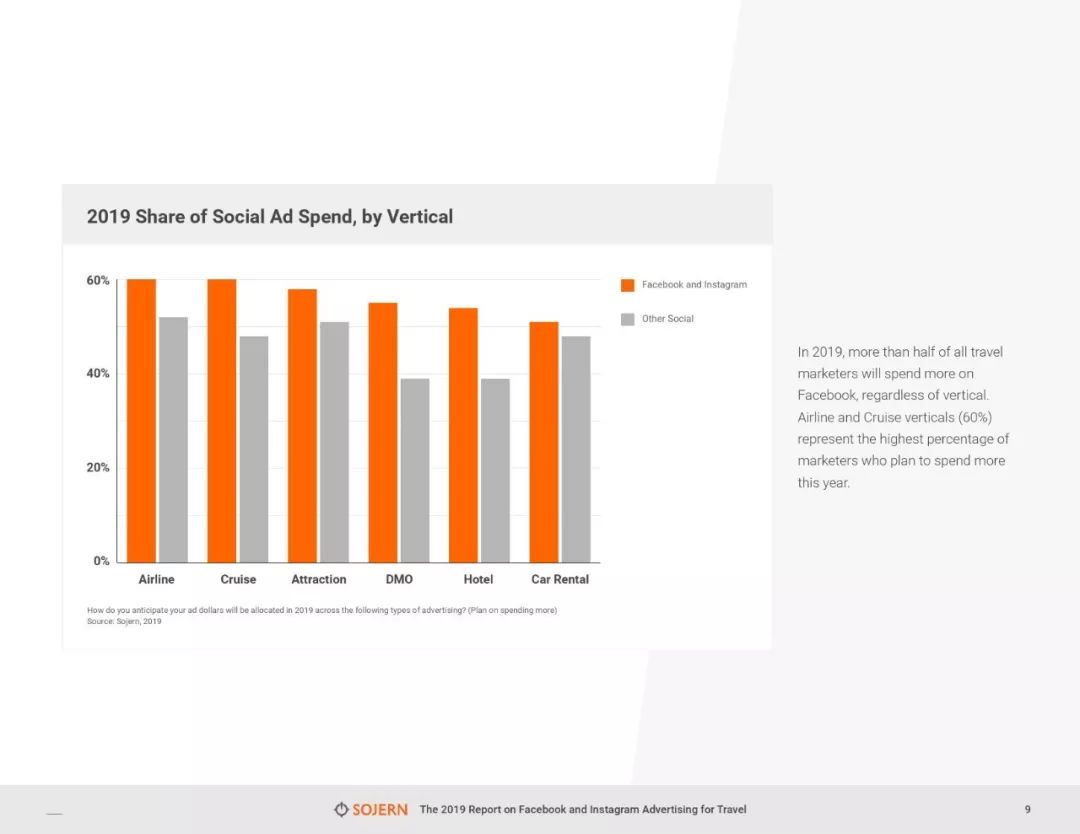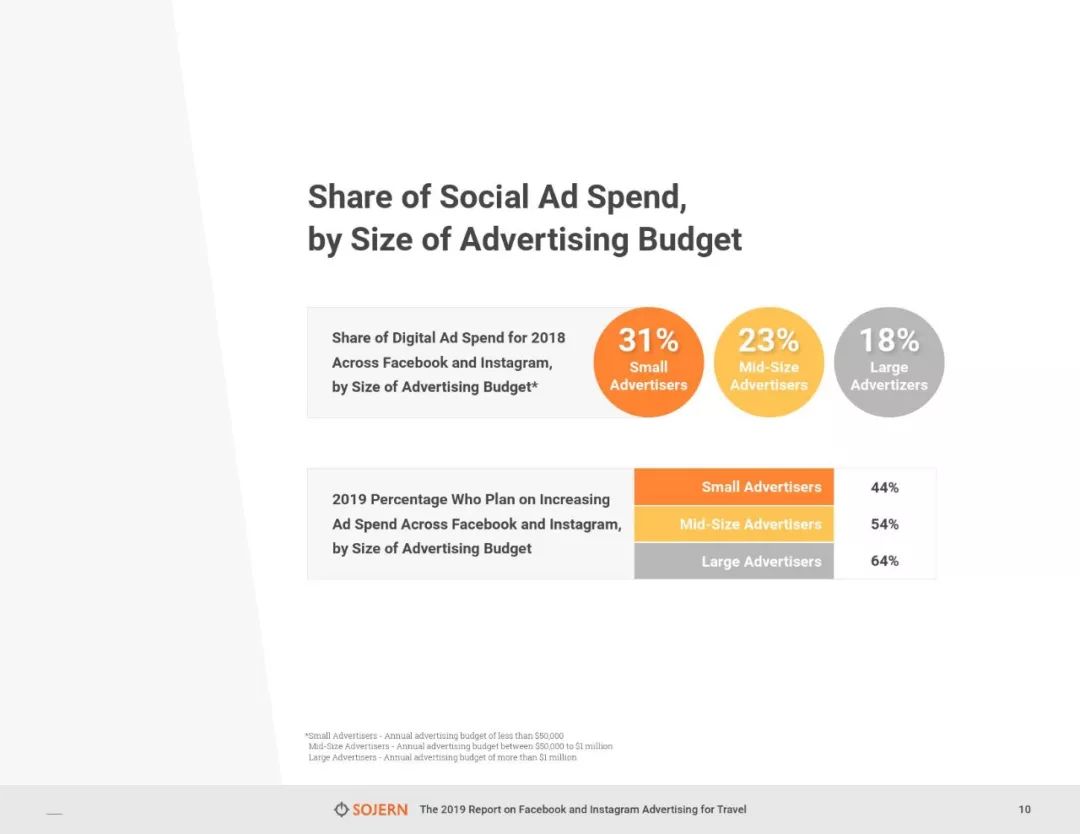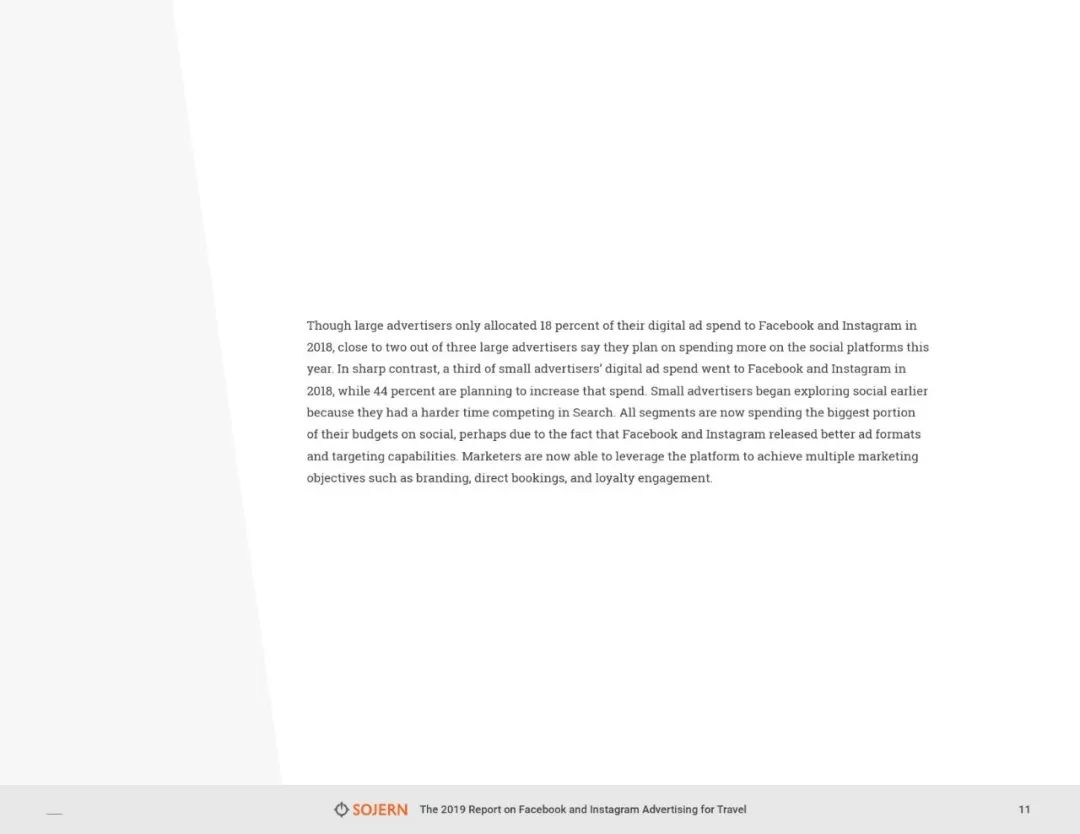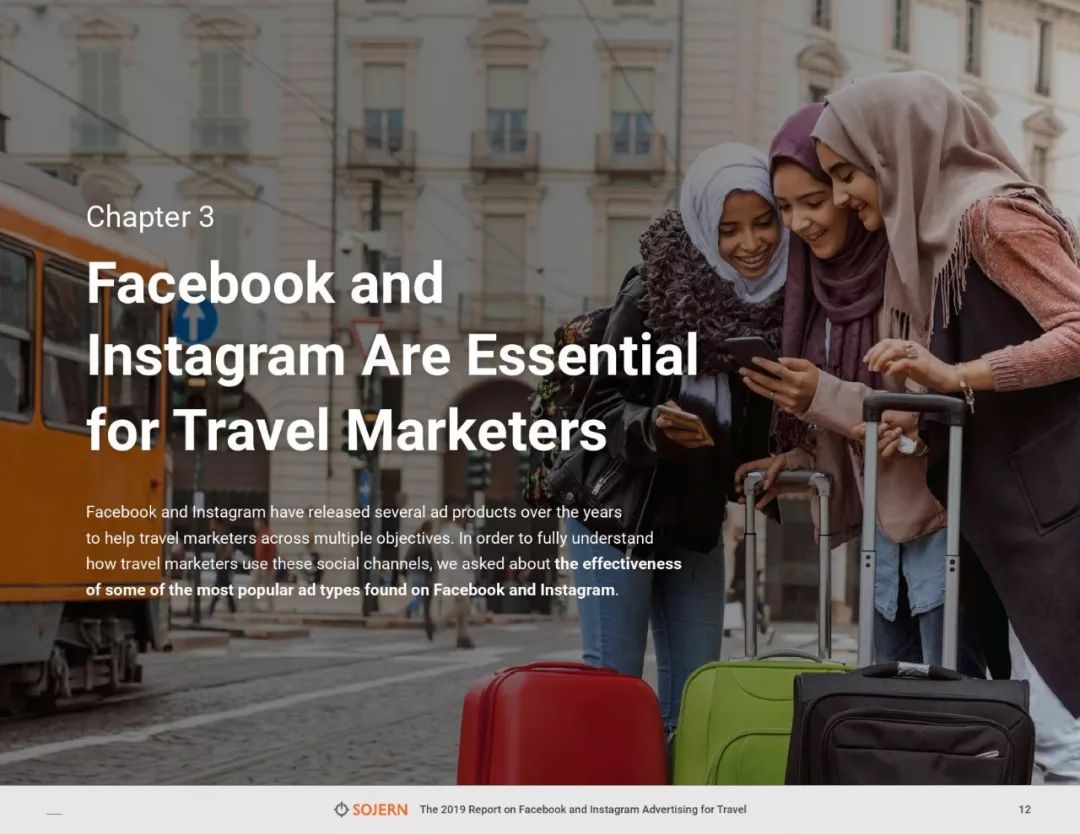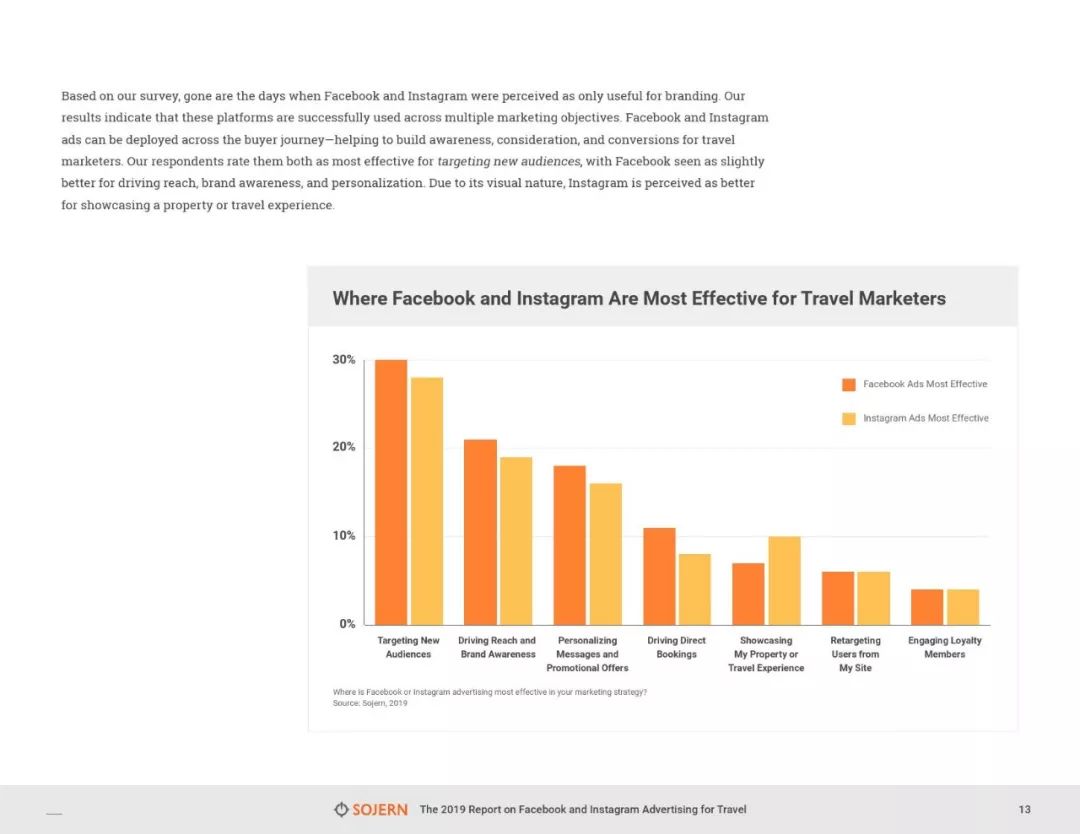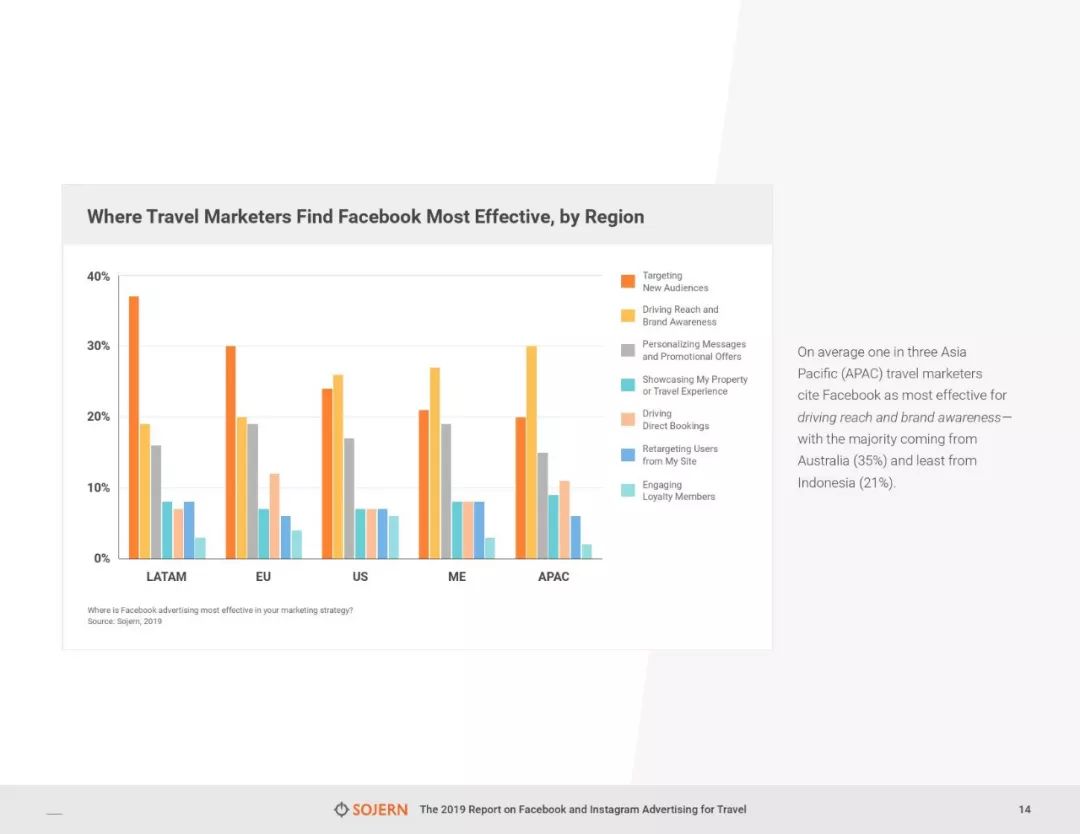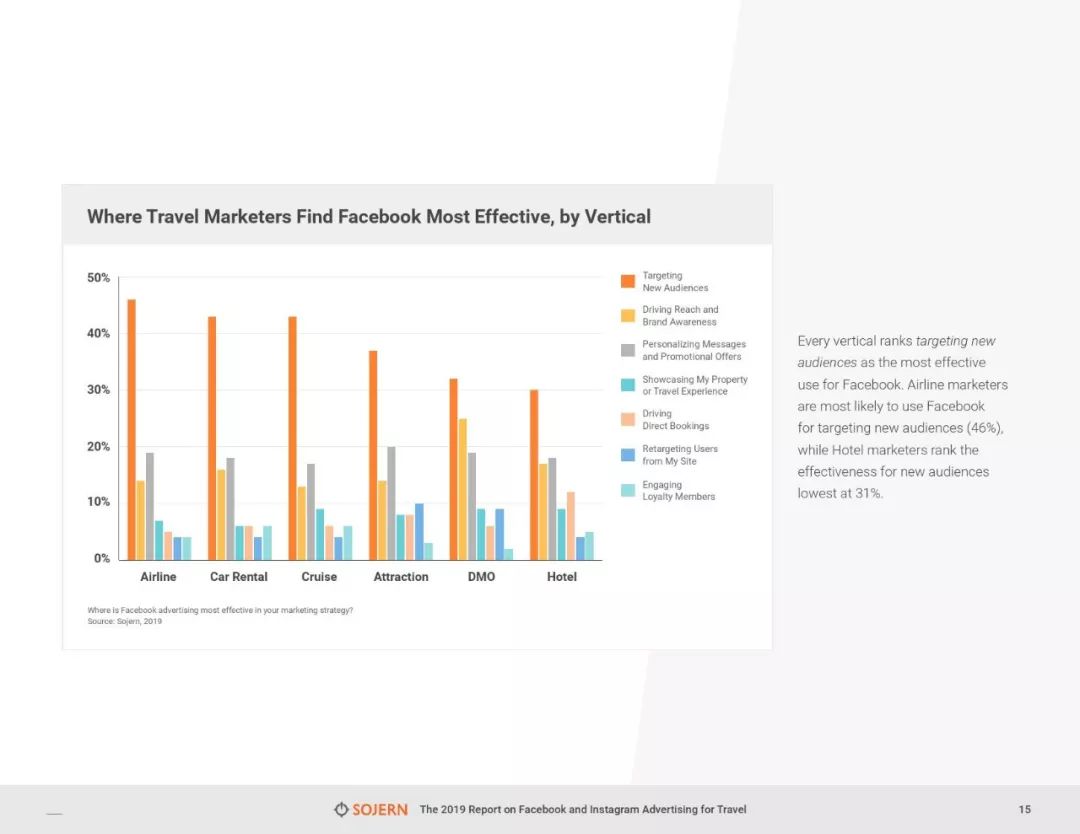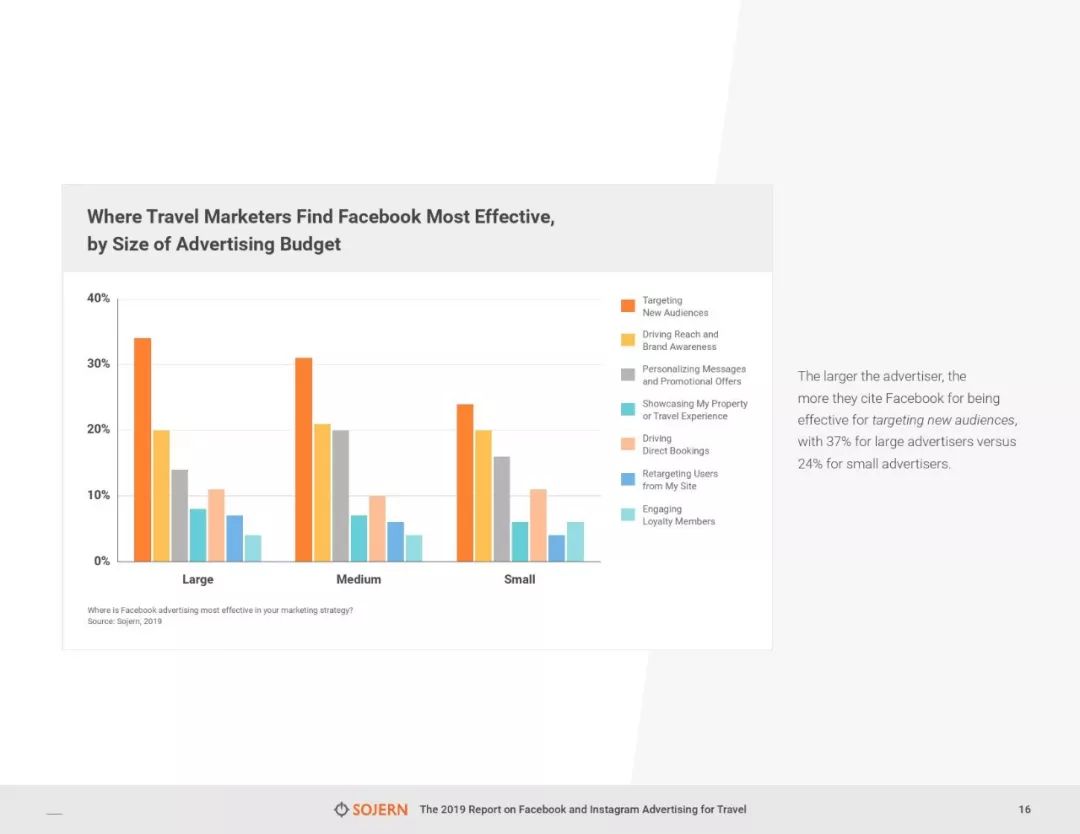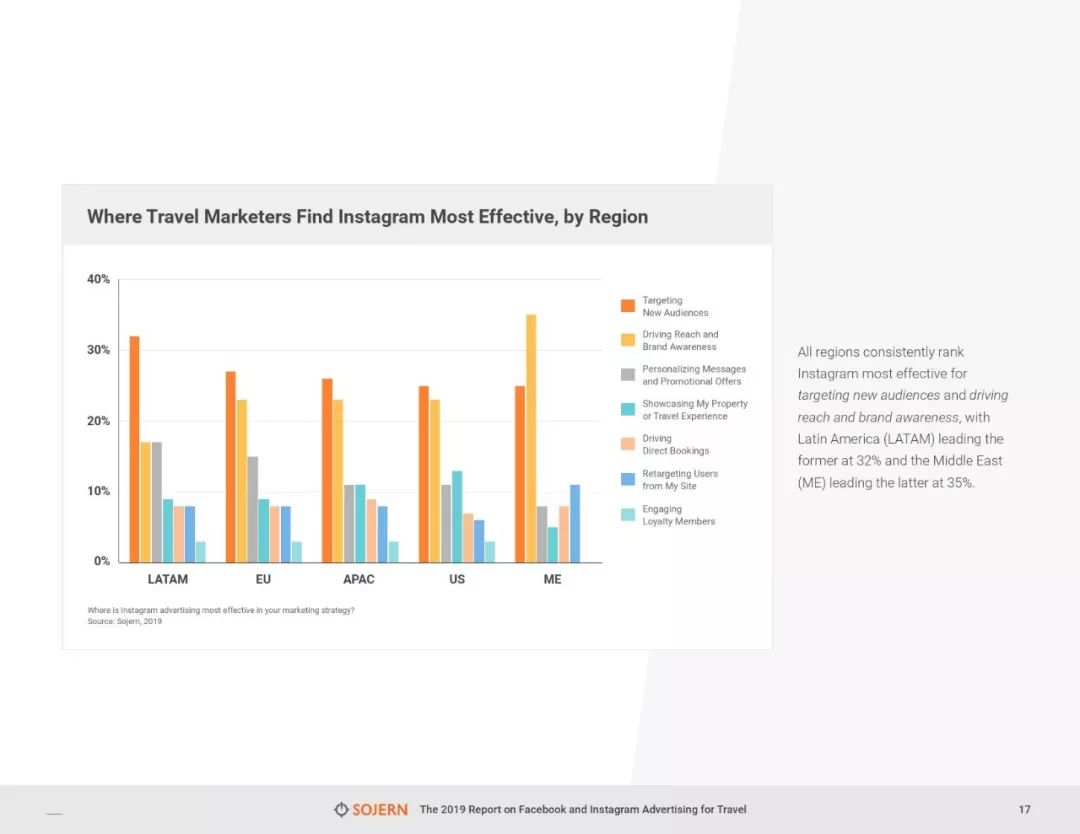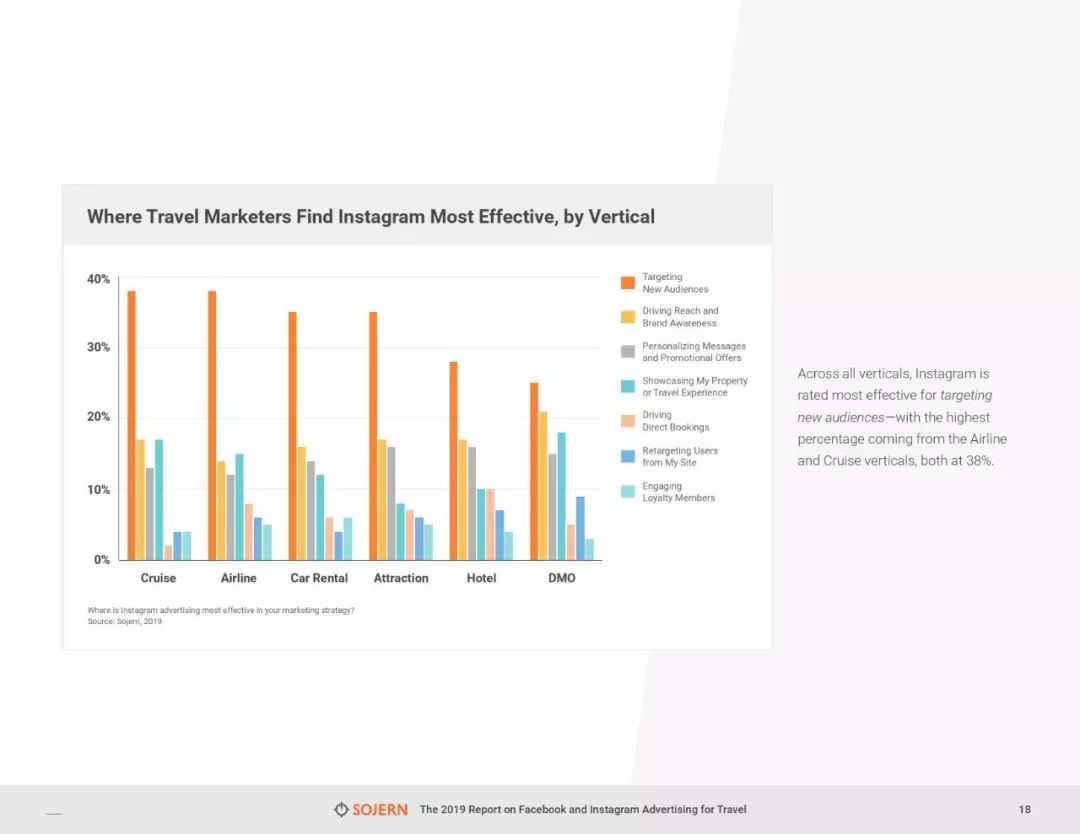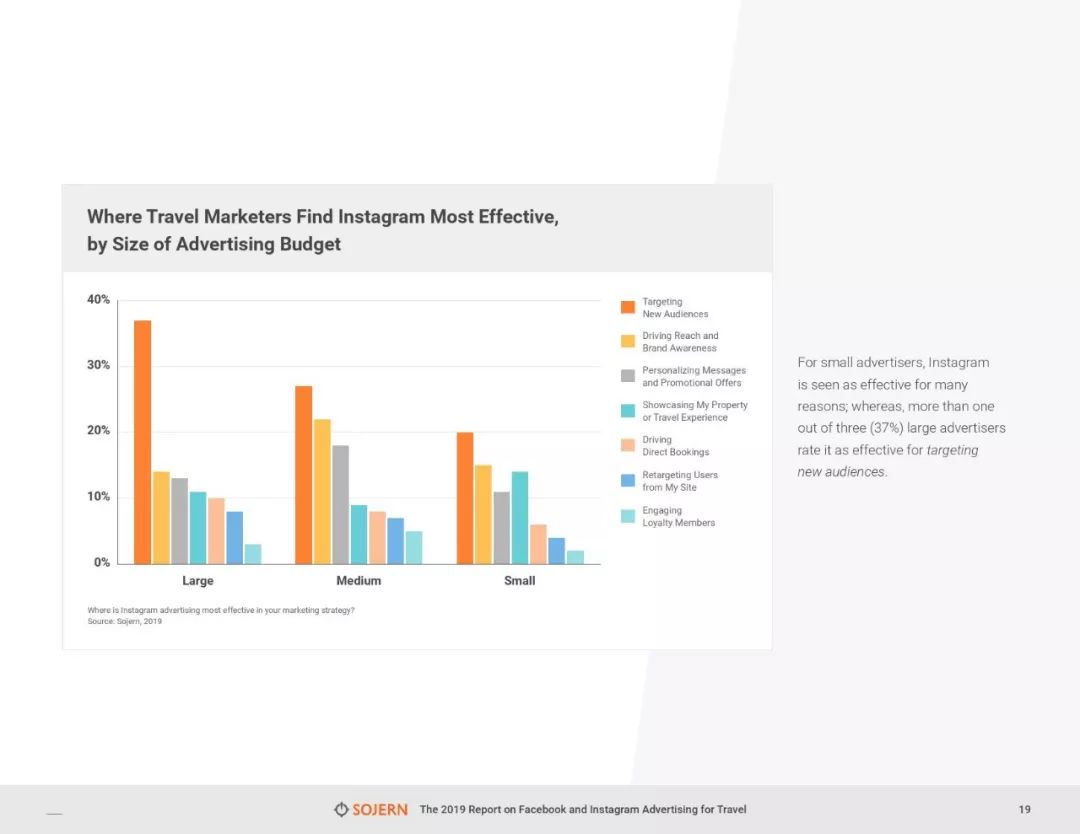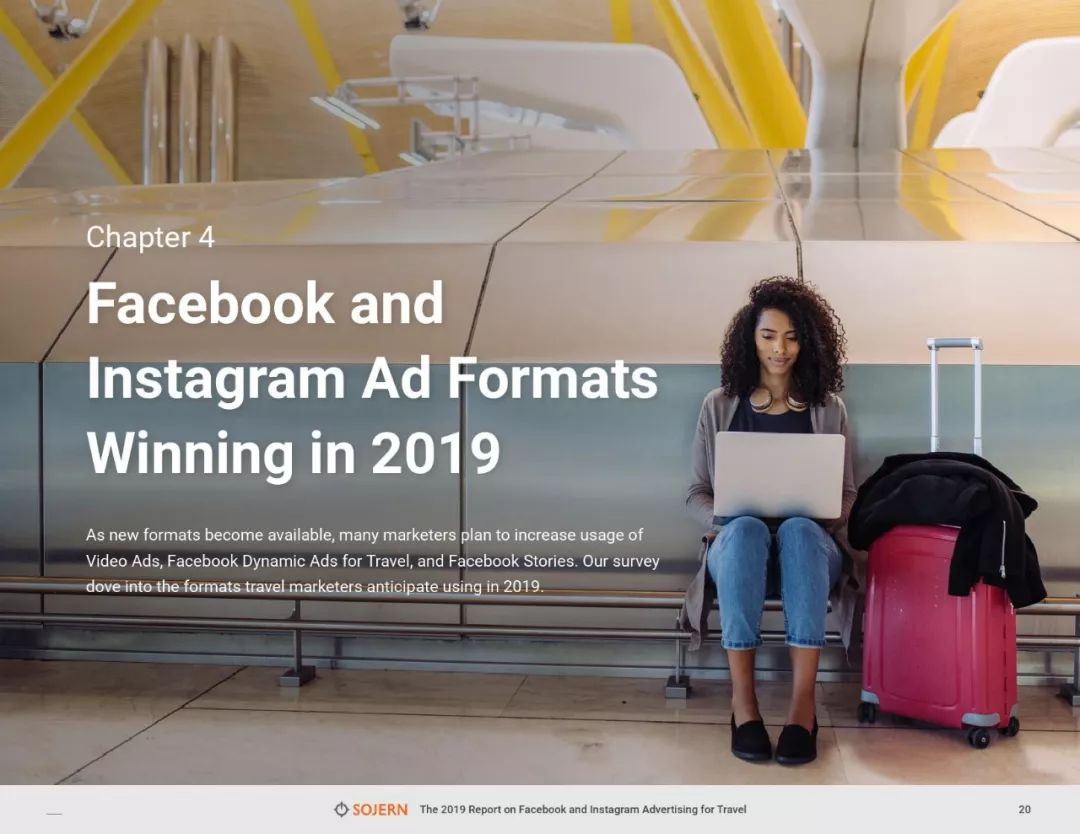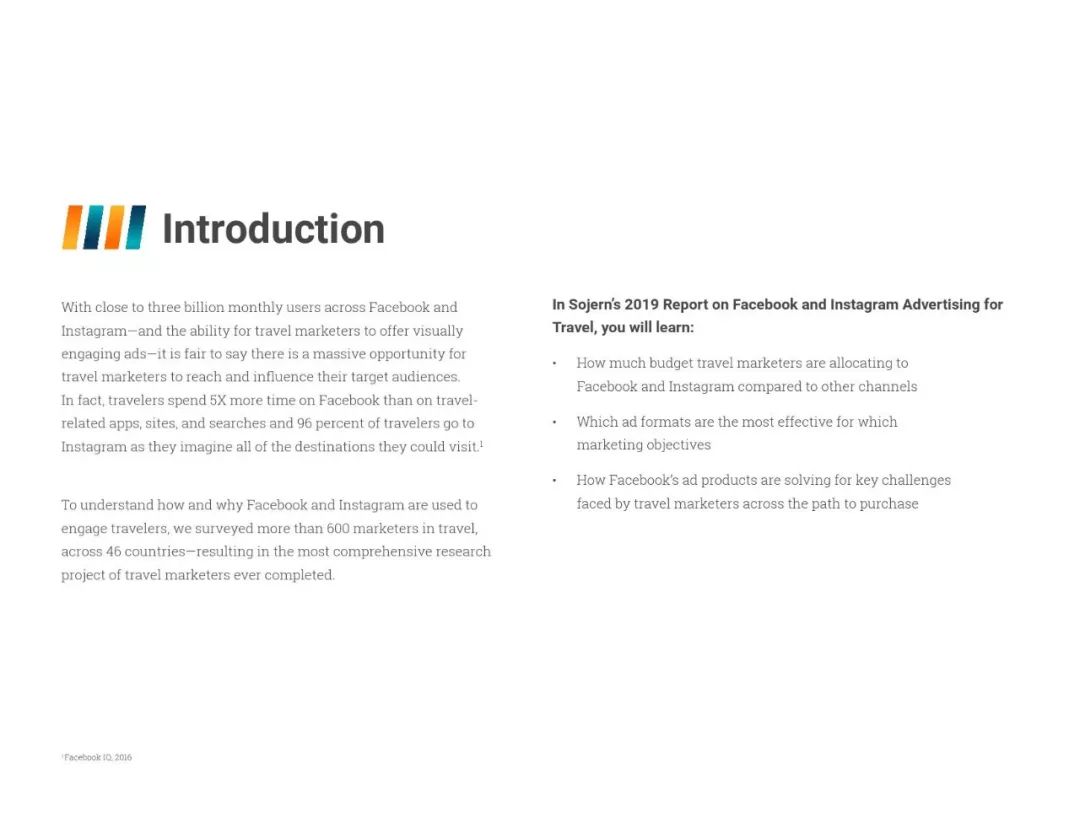 Pdf version will be shared to 199IT high-end communication group, thank you for your support!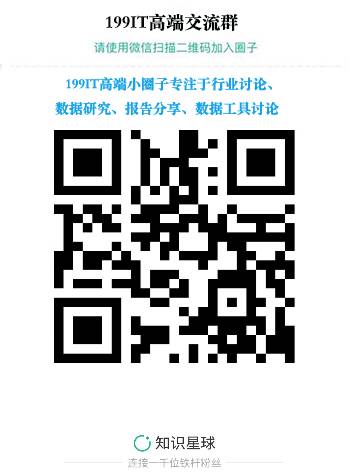 Highlights of 199IT Top Reports can be found directly at:

| NOTICE |
WeChat's public platform is currently available for subscriptionsNumber top function
Click on our home page
Check the top public number
Capture great content in a timely manner
 Media business cooperation
For business cooperation, please contact Microsyscope: dingli Public Number Contribution Email: T@199it.com
For more data, click " Read the original"
---