In addition to making money, the two years of Tencent's social advertising research things, to change the future of advertising
Please indicate the source of the reprint

"Successful Marketing Microsal: vmarketing"
Creativity, technology, communication, buying, even Mercedes-Benz or McDonald's, really every project can form a closed loop?
How much can consumer behavior be predicted as a "person"? How long in advance is the forecast?
……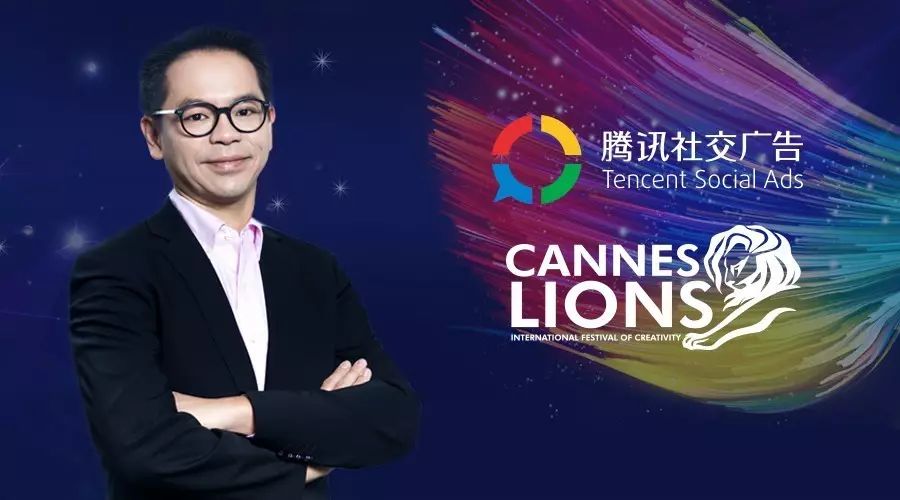 On May 31st, Tencent Social Advertising and the Cannes International Creative Festival held a strategic signing ceremony for "Social Cannes" in Beijing, and announced the establishment of the IDEA-Creative Lab.
This is China's social effects advertising in the world's next city. In China's advertising industry, the migration of advertising and the rise of mobile marketing, has already occurred:
China's advertising market is the second largest in the world.China is already the world's second-largest country in total advertising spending, and growth in advertising spending in China and the U.S. will be close to half of global ad spending growth, according to a 2016 data from Power Communications.
Mobile marketing is becoming mainstream.According to the CNIC report, China has 731 million Internet users, including 695 million mobile Internet users, and Admaster data show that mobile marketing is the fastest growing market in digital marketing, growing rapidly from 13.3 percent in 2014 to 55.3 percent in 2016, and the mobile marketing market reached 150 billion yuan in 2016. As a result, 87% of advertisers said they would invest more in mobile marketing in 2017.
Behind the big trends is a higher-order approach to marketing.Taking the explosive growth of information flow advertising as an example, the Blue Lotus Research Institute's research is expected to reach 57 billion yuan in 2017, up 168 percent year-on-year. Behind the rapid growth of streaming ads is the migration of advertisers' budgets from traditional media, the geographical division of mobile phones to LBS, and more accurate advertising and recommendations.
If you see a tube of TF lipstick, where did you start thinking about YSL lipstick and give up TF? Or in which link did you actually order TF?"This work, at this point in time today, is becoming a clear and clearly operational process - from a trend to an actionable trend"" said Lin Wei, vice president of Tencent.
The future of China's performance advertising, which restores users from cold targets to "rich, holistic" people, is being followed by a strong need to change, and faults still exist. This is the opportunity for future marketers.
The future of advertising, people-oriented "real social" 
Your girlfriend uses your cell phone to check a sanitary napkin, the next few days you see are sanitary napkin ads;
In the age of "fake socializing",Socialization, video, mobile and other new platforms and consumer habits have changed, the form of communication has changed, but the inherent marketing chain has not moved up, seemingly two-way, in fact, false two-way, simple, rough, rigid。
"Fake social" is actually a fault: a fault in data, a fault in insight. For example, a fault in the chain of consumer behavior.All the data is there, but on different platforms, it cannot be connected effectively.The overall chain of consumer exposure to brands - interest - active understanding - buys fault lines at the data and cognitive levels.
For example, online data can be real-time feedback on consumers' hobbies and needs, but there is a lack of scientific refining tools, marketing tools, enterprises can not use this insight, real-time application of product promotion.
What is people-oriented "true social"?Ads are pushed to the right people, the right scenes, the right moods - big data analytics, the leading technology needed to restore users from cold target groups to "rich, holistic" people. From the user's point of view, how to get the right content at the right time, in the right way to the right people, this needs to be built on a scientific advertising system.
 "We need to do both portraits of offline people - what you've done before, and we need to 'understand' what you're doing right now." Mr Lin said.
It is this "people-oriented" advertising model, is the future of advertising. Tencent's social advertising, described as "from the heart to the brain, and finally to the hands" of the marketing of the whole path.
And how difficult is it to achieve?
Effect of the future, only the "God" can complete the task?
Although almost all performance advertising platforms are talking about "people-oriented", but this marketing platform is actually very demanding:
What conditions are needed if consumers are to "go from heart to brain and finally to hands":
1, the data chain through.Not only need a large amount of data, more importantly, the need for an industry, a product from consumer insight, touch, proactive query to buy a whole chain of data, and effective research. This requires cross-platform data integration, not only across social networking sites and e-commerce and even offline brick-and-mortar data, and even cross-enterprise internal and external data;
2, "attack the heart" first.Is the pursuit of the click probability after the wide spread of the net, or let consumers "comfortable" click, improve the efficiency of click? In the case of the platform, if you're looking for a single pay-per-click or a jump-page pay,rather than making consumers "comfortable" clicks, the move is completely different. It can spread the net widely and does not take into account consumer time, occasion.
3, mature delivery tools.A mature and scientific marketing delivery tool and feedback system are developed for use by advertisers or service partners in a systematic and process-based process.
That's what Tencent's social advertising has been doing for the past two years. 

Tencent Social Advertising's Thinking of Creativity: From Heart to Brain
Insight - deep understanding and insight for users:To achieve the above marketing chain, big data work is the "heart-to-heart" basis.
"We've opened up internal and external data ecosystems, " Mr Lin told Success Marketing.
Get through the external data.External partners include easy-to-car, drip-drip taxi, same-way travel, Le Cu and other vertical platforms, as well as JD.com, Volkswagen Reviews, 58, Sogou, etc., but also some of these platforms of the internal data of advertisers. Tencent and JD.com's "JingTeng Plan" has been going on for more than a year and has explored a full-chain e-commerce marketing solution to upgrade the social e-commerce ecosystem.
At the advertiser level, Lin said frankly, it's still quite difficult to get data on the closed chain of advertiser transactions.So in the future, they plan to push to "land" the landing pages of marketing projects."With the exception of JD.com, Ctrip and a few others, most advertisers do not have a good online presence (cannot complete the closed loop), " so small programs can continue the interaction between ads and users, or even form a closed loop, Tencent effect ads can collect more complete final effect data.
Get through the internal data.Mr Lyn said the current solution was a "data zone", with the simple analogy of setting up a third-party data company and setting up a "safe deposit box" internally. They promised more than a dozen different cooperation departments, such as WeChat, QQ, browser, app treasure, map, mobile phone butler, to do the mining and processing of machine clusters in this "safe deposit box", that is, to do the calculation of data, the conclusion of the given, rather than directly take away the data. In this way, "from the perspective of user privacy, the original data does not flow out, from the point of view of data security, internal and external isolation, and third, with the most professional data team in the cluster mining, mining methods can still be shared." "
In short, Tencent social advertising through Tencent, advertisers, guang-point communication, vertical platform multi-party data integration broke the data island, to achieve the full scene data.
Engagement - immersive experiences and friendly interactions that have an impact on users:On the basis of data access, Tencent social advertising has developed many new product forms and technological upgrades, such as WeChat advertising native promotion page (Canvas) advertising, video native promotion page advertising, LBS advertising, mutual selection advertising, QQ launched immersive video streaming ads, advertising windows, QQ browser good text advertising;
Action - Enable user-closed-loop operations to help advertisers achieve their goals efficiently:From the friend circle advertising rich landing page and conversion form, to the application direct, the friend circle local promotion advertising, card coupon advertising and other advertising forms of the landing, Tencent social advertising continues to achieve comprehensive coverage of different conversion needs, with the public number, small programs, mobile payment system, to achieve short-link marketing closed loop.
Among them, OCPA intelligent optimization, program creativity is worth saying again, these are two ads have been put into cooperative applications, and continue to upgrade the expansion of the advertising platform. OCPA validates Tencent's idea of social advertising for "advertisers to pay for results rather than clicks", while procedural creativity is a landing experiment in real-time consumer insights.
OCPA(Optimized CPA):Advertisers only need to select specific target, such as download activation, registration, shopping cart, etc., to provide the average price willing to pay for this target, and timely and accurate back to the performance data, Tencent's social advertising system will use the conversion estimation model, real-time estimate of the conversion value of each exposure, automatic bid, and ultimately according to the click charge. "It's going to be a lot more stable for traffic and it's not going to be very volatile."
Programmed ideas:You can interpret the real-time status of users, so that each user changes with the environment, the creative level of content communication, so as to improve the fit of advertising content and user needs.
For example, in their cooperation with Ctrip, with the help of deep mining of social and service big data, Tencent social advertising refined 20 tags, such as going abroad, travel around, parent-child travel, Spring Festival returning people parent-child travel, etc. , in the label at the same time, Tencent social advertising can help advertisers such as Ctrip to find users who have visited its website, and with certain rules to recall these users. Advertisers can use intelligently programd creative systems to deliver ad content that meets the needs of travel users, such as pushing destination information when they are preparing a travel plan, pushing hotel and local service information when traveling users arrive at their destination, and continuously following up on the travel user's status during travel. As a result, "multiplayer multi-faceted" can be achieved, resulting in greater efficiency.
"It's a step-by-step game, and you can't do it without the accumulation of previous data, " says Mr Lin.
The migration path for advertising from traditional to digital to mobile is clear, and Tencent has an absolute advantage in it: the CNIC report shows that China has 731 million Internet users, including 695 million mobile Internet users. The combined monthly active accounts of WeChat and WeChat have reached 938 million. Intuitively, almost all smartphone users have WeChat. In Tencent's Q1 2017 results, social and other advertising revenue jumped 67% year-on-year to 4,379 million yuan.
From Tencent's latest "seeds" of social advertising, you can get a glimpse of the near future of China's performance ads:
For example, this Time Tencent Social Advertising, in collaboration with the Cannes International Creative Festival, WeChat Public, is to connect "Chinese Creativity" to "World Class Creativity", connecting Chinese creative development and promoting cooperation between creative, media, technology companies and other parties.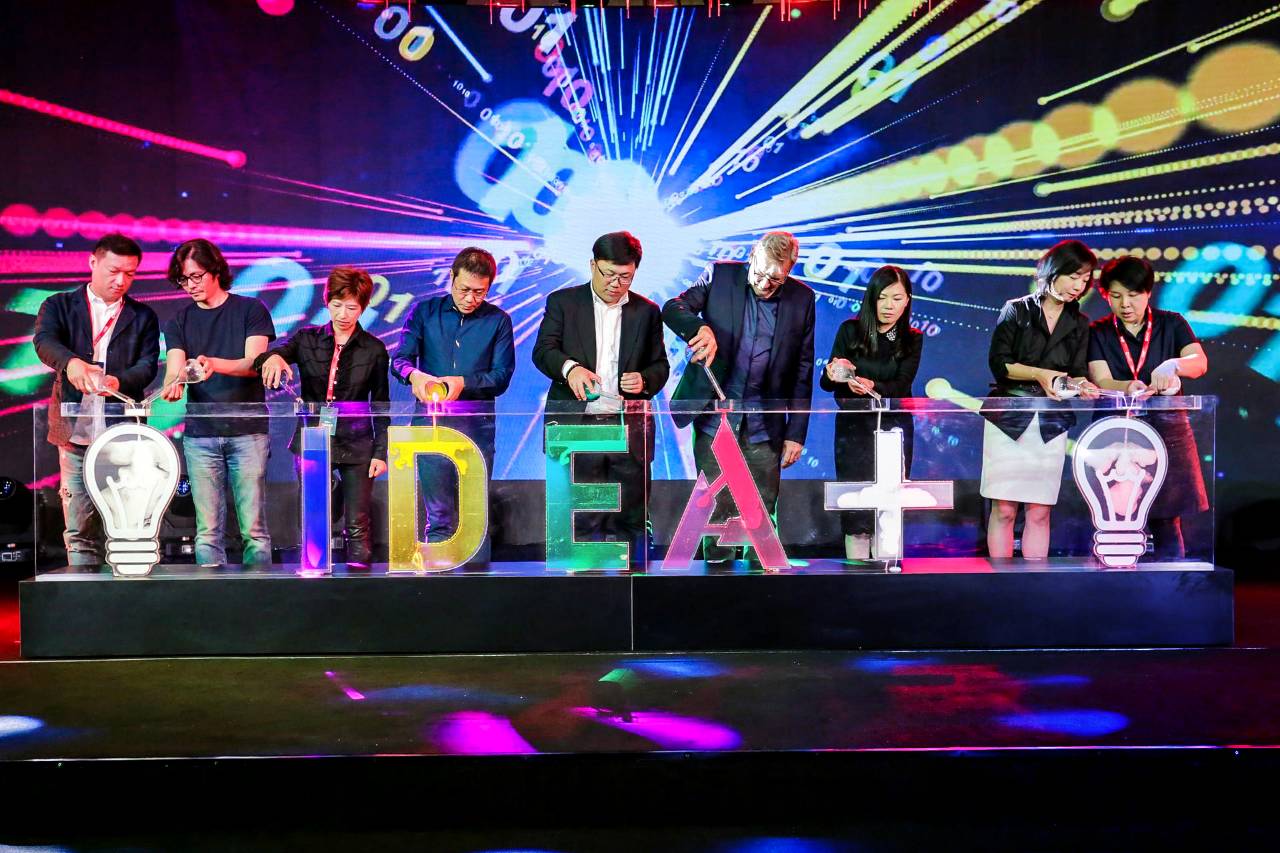 Idea-Creative Lab launched
And then again,IDEACreative Labs.On the face of it, the lab is a joint effort of targeted brand advertisers and agents to cut in from public welfare projects inside Tencent, cut in from outside from some benchmark cases, and conduct "experiments". But in "Successful Marketing", thisIDEAThe creative lab, called "Test Field," is more like studying what a digital 4A should look like in a digital marketing situation.
For example, Tencent social advertising is promoting WeChat service number, do service B side of the ability to improve. For example, if China Merchants Bank's credit card number has 9 million service number fans, they hope to be able to complete the service number can be customized for these fans - not just notifications, but also customized services. "Overall, we want to push WeChat to improve its B-side capabilities and be able to make this (advertiser and business) connector bigger and better." Mr Lin said.
 "If it's a tri tri trieth, we've just climbed the first mountain, " he explains to Success Marketing. " "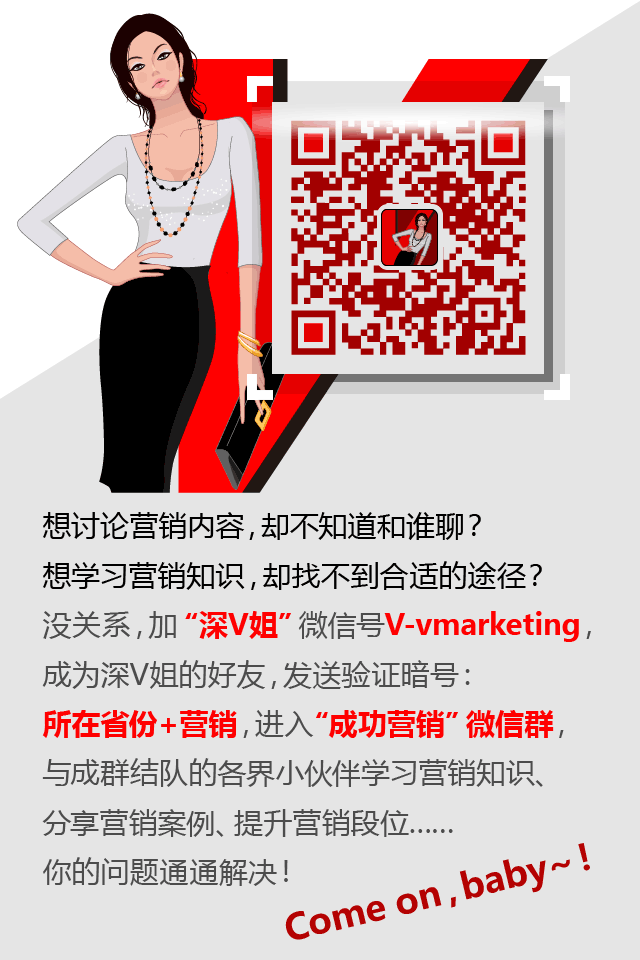 ---