Tencent's social advertising landscape: The era of consumer upgrading is the best era of artisan upgrading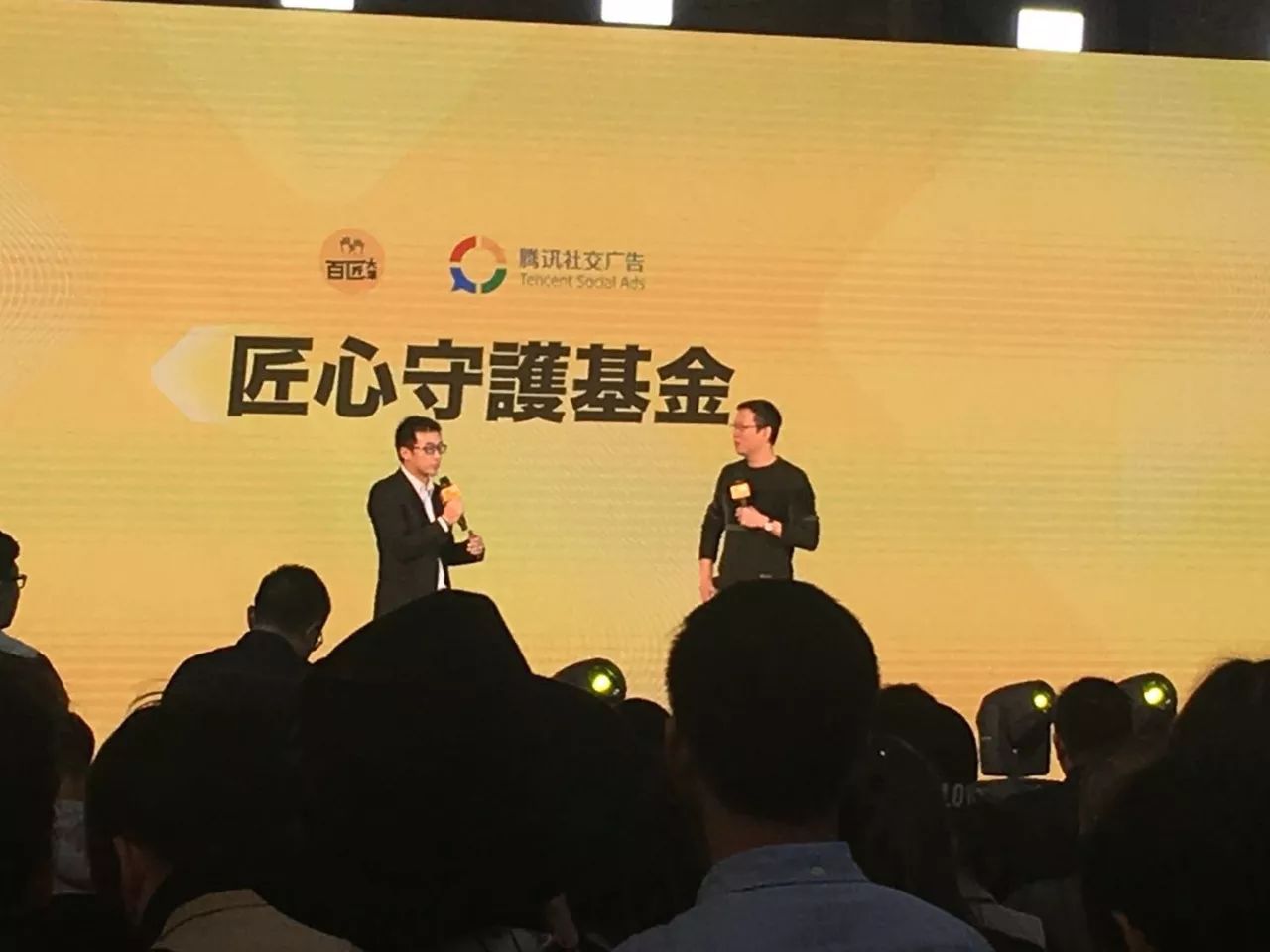 Since the "artisan spirit" was put forward by Premier Li Keqiang in his government work report during last year's two sessions of the National People's Congress, the creation of artisan culture has become the only way to develop Chinese manufacturing.

But how to develop China's "artisan spirit"?
On November 8th, the 2017 New Craftsman Conference and 100 Craftsman's List was held in Hangzhou, redefining "New Craftsman" with innovative and lean skills under the theme of "Ingenuity to Ingenuity - The Way for New Craftsmen to Go Beyond".
As Wu Xiaobo, a financial writer and founder of the campaign, put it: "Tencent came with 'real money'." At the meeting, Tencent social advertising in conjunction with Wu Xiaobo Channel launched the Ingenuity Guardian Fund, out of 10 million advertising support money, in order to help the artisan brand to tell good stories, do a good job of marketing.
"It's the worst time for the development of the spirit of artisans, but it's also the best time." Guo Junxuan, Tencent's vice president of social advertising, quoted Dickens as saying at the conference.
The so-called "worst", refers to the current Internet on the impact of traditional sales channels and subversion, many offline stores have been door-knocking, how to sell products? Even well-known brands have encountered sales problems, not to mention the already no visibility but to high-quality products to win the niche brand?
But what is the best time? In the era of mobile socialization, in the face of the changes in consumption upgrading and fragmented access to information, how to "good" for the Chinese manufacturing industry to build the "artisan spirit"?
Foundation: From the bottom layout of enablers as well as small and medium-sized e-commerce
Enabling ingenuity in marketing is in fact the inevitable action of Tencent's social advertising in the era of consumption upgrading.
With the increasing demands of consumers for product personalization and quality, the artisan brand, which takes into account the aesthetics of life, cultural heritage and artisan spirit, is impressing more and more people, and behind every artisan brand, there is almost a beautiful story. Faced with the arrival of consumer upgrading, Tencent social advertising believes that this is a good time for the brand marketing upgrade.
"Small individuals have their own brands." That's what Tencent's social advertising is all about. Over the years, Tencent's social advertising has continued to grow with the growth of WeChat and QQ users. Let a small individual can also have their own brand, which is only a few words, but Tencent social advertising is based on this to carry out the construction of a complete marketing system.
As Guo Junxuan said, good marketing is a "heart-to-brain" linkage. Whether selling goods, or doing brand, the first need to impress users, after the recognition of thinking is "to the brain." "Get it right" is the ultimate way for users to take action. Tencent's social advertising is to create such a set of ingenuity marketing solutions - through data, technology and platform capabilities, combined with H5 maple leaf station system, small program e-commerce, as well as public number operation and other forms of continuous innovation in advertising forms, and constantly create a more impressing user-friendly form and friendly experience for the brand. In Tencent social advertising for artisans to create such an incubation platform, is actually a marketing of the whole path, for artisans to bring marketing heart, brain, hand all-round upgrade and evolution.
The first is "heart", to do a good job in the social era of marketing, need an open data ecology, to achieve in-depth understanding and insight of users.
In this regard, Tencent's social advertising platform is based on a unique ID and tag system, forming an open data ecosystem that can connect real tags, scene attributes and demand trigger points for people. As a result, accurate insights and touches on the target audience enable the labeling of followers' interests and topics of interest for "even smaller individuals". Of course, for a story-telling business, there is a need to find a way and angle to tell the story. For the previous focus only on sales of enterprises, you can re-focus on product quality, pick up the ingenuity.
The second is the "brain", a rich blend of scenes that allows ingenuity to spread in interactive and immersive experiences.
As users migrate to the mobile side and become active in different scenarios, the form of advertising continues to innovate. E-commerce landing page form rich, H5 maple leaf station system, small program e-commerce, as well as the public number operation for the brand to create a better interactive form and friendly experience for users. VR/AR, AI, mobile payment and other innovative interactive technology applications, so that users more natural interaction, to achieve "heart-to-brain" impress.
The third is the hand - through the user's closed-loop operation, advertising, browsing, orders efficient conversion.
Tencent's social advertising platform has maple page e-commerce management system, which can realize one-stop order management, quickly form purchase transactions through the landing page fast production tool, and improve marketing promotion with intelligent optimization (oCPA), membership card coupons, data management (DMP, Lookalike) and other functions.
Through the above analysis, it is not difficult to see that, with or without the artisan plan, Tencent based on the "small individuals also have their own brand" concept, in fact, has long been laid out, from large such as JD.com, Baoper and other well-known enterprises to small and beautiful ingenuity enterprises, Tencent social platform has a complete tool and empowerment capabilities, can help enterprises to achieve the expansion of social marketing.
Guide: Sample cases to tell good stories to the artisans
Tencent social advertising on one side resume their own marketing structure, the other side of course also hope to use their own ability to help the development of enterprises.
Behind the rapid collaboration with Wu Xiaobo Channel is another rethink of Tencent's social advertising. "The whole marketing from the 'traffic for the king' era gradually changed to 'content for the king'," as Guo Jun string said, in fact, today's social platform is changing, content to create attractiveness, the formation of value, this is not the inevitable way of the transfer of people's will, good marketing is bound to be content-moved.
The story of Japanese sushi god Ichiro Ono once swashed the circle of friends, decades of sushi-only craftsman practices, in China also has a lot, but not known. Therefore, Tencent's social platform soon decided to set up an ingenuity protection fund to help truly valuable craftsman enterprises grow.
Every artisan enterprise has stories, these stories are more suitable for the "content is king" of the social platform to form marketing power, more suitable for the growth of the artisan enterprise. However, as Guo Junxuan said, while promoting the development of artisans, the most difficult thing is actually how to let artisan enterprises into today's era of social marketing.
Faced with the "worst of times", first let the artisan enterprises be aware of the impact of the Internet on traditional business, aware of the changes of the times. In fact, the more artisan enterprises, the more live in their own world, the outside world's perception of change is not much. This, of course, means that Tencent's social platform and Wu Xiaobo's channel have a long way to go.
However, Tencent, as a big company, also has a unique way of thinking on the way to awakening craftsmen to tell good stories, which is the sample value of what Guo Junxuan calls "Made by Mom". "Mother-made" is a public welfare brand of artisans, all their hand-made handmasons are Turkish Ama a needle stitched out. Since last year, Tencent's social advertising has continued to help "Mommy Manufacturing" with marketing upgrades, helping brands to give new vitality to the traditional process of "plate embroidery", so that many Turkish mothers with certain production skills can rely on labor to improve their living conditions.
In this process, Tencent social advertising through big data analysis, to help "mom manufacturing" to lock in the "focus on fashion and public welfare" young ethnic groups, through the "community x fashion" way, the transmission of "do public welfare protection environmental protection can also be very trendy!" attitude. Through LBS orientation, accurately push the "Mommy Made" brand story and high-quality products to the target groups, guide these groups after being touched by the story of the active fission transmission, successfully let the "Mommy Made" brand information in the young community caused a large number of spread, the final advertising exposure 30 million times, click interaction 600,000 times, effectively detonated its influence among the young groups. 
The success story of "Made by Mom" is actually through this sample value, so that more artisan enterprises get inspiration from it. "Tencent can provide tools, but the real storyteller is the company itself."
It can be said that Tencent's social advertising platform to set up a "mother-made" sample of the goal is here, so that more artisan enterprises to see the market value of ingenuity products, so as to take the initiative and the social era of marketing tools combined, on the "active storytelling" content for Wang marketing road.
This time Tencent social advertising out of 10 million set up a purpose of the ingenuity of the guardian fund is also this, to support the artisan enterprises, make a model, so that more good enterprises with the artisan hostage into the era of social marketing.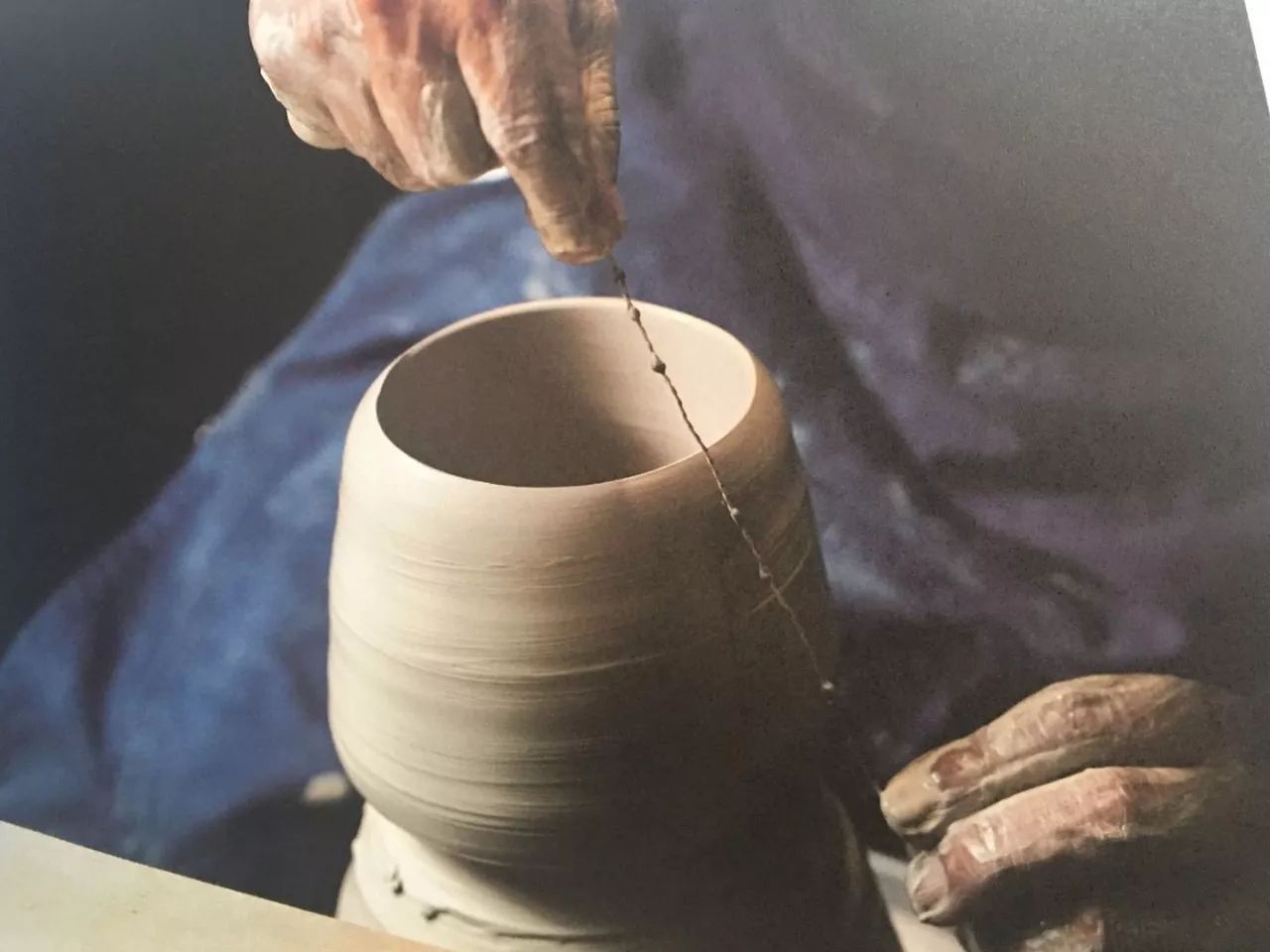 Upgrade: Get your spirit back with social marketing
Social marketing is more than just marketing. When Ono's story blew up the circle of friends, its artisan spirit also touched countless people, but also formed a subtle shock of the mind.
If a Chinese mountain village craftsman enterprise, to make is our childhood memory of the Chinese traditional culture complex of products, such a success story is the spirit of all Chinese enterprises craftsmanship inspiration.
In fact, Tencent's social advertising big money to set up the ingenuity of the guardian fund is another purpose is to hope that more enterprises on the artisan spirit of the road. Today, there are too many enterprises purely commercial, to traffic, to KPI, to revenue to control the development of enterprises. "On the one hand, it is to support artisan enterprises and small and medium-sized e-commerce, on the other hand, Tencent wants more enterprises to see ingenuity, craftsmanship, so as to regain the spirit of artisanism."
In today's social age, precision delivery is more touching.
As Cao Qi, head of Tencent's social advertising direct e-commerce industry, said in his speech, the Ingenious Guardian Fund will target advertising for Tencent's social platform, including WeChat, QQ, QQ space, QQ browser advertising, etc., through Tencent's social advertising data insight ability, accurately touch the target users of the artisan brand.
This is not only the long-term empowerment of enterprises to improve the conversion rate of sales, in fact, this is to let the beautiful brand in the social era issued a greater commercial value and appeal.
Talking about how to play the advantages of the fund, Cao Qi also gave several standards, one is to have a certain production and sales capacity, annual sales of more than 2 million brands;
To strict standards of fund operation, in fact, it is the hope to promote the growth of valuable enterprises with true ingenuity.
Summary: Reshaping Chinese Manufacturing in the Social Age
As Liao Wei, president of the famous Swiss watch brand Baoper China, said, Baoper is the work of watchmakers, but at the same time achieved commercial success, and went global.
In the modern business world, many of China's best artisan products, including many big brands of Chinese manufacturing, have failed to find a greater business opportunity in today's social age, either unknown or facing the impact of transformation.
Stick to their core artisan values, but at the same time need to use the marketing tools of the social era, it can be said that this is a good product of the "best era", Tencent social advertising platform remodeling ready, hoping to reshape the social era of Chinese manufacturing. But it also requires manufacturers to embrace a change of mindset.
There are too many good stories made in China, and they all have cultural traditions. Let's tell a good story about Chinese products and create the spirit of artisanism that belongs to China.
Also want to have something to do in the good times of artisans, you can sign up for ingenuity fund a try. Details of the Fund's application were announced today, scanning the QR code or clicking on the original text to register immediately.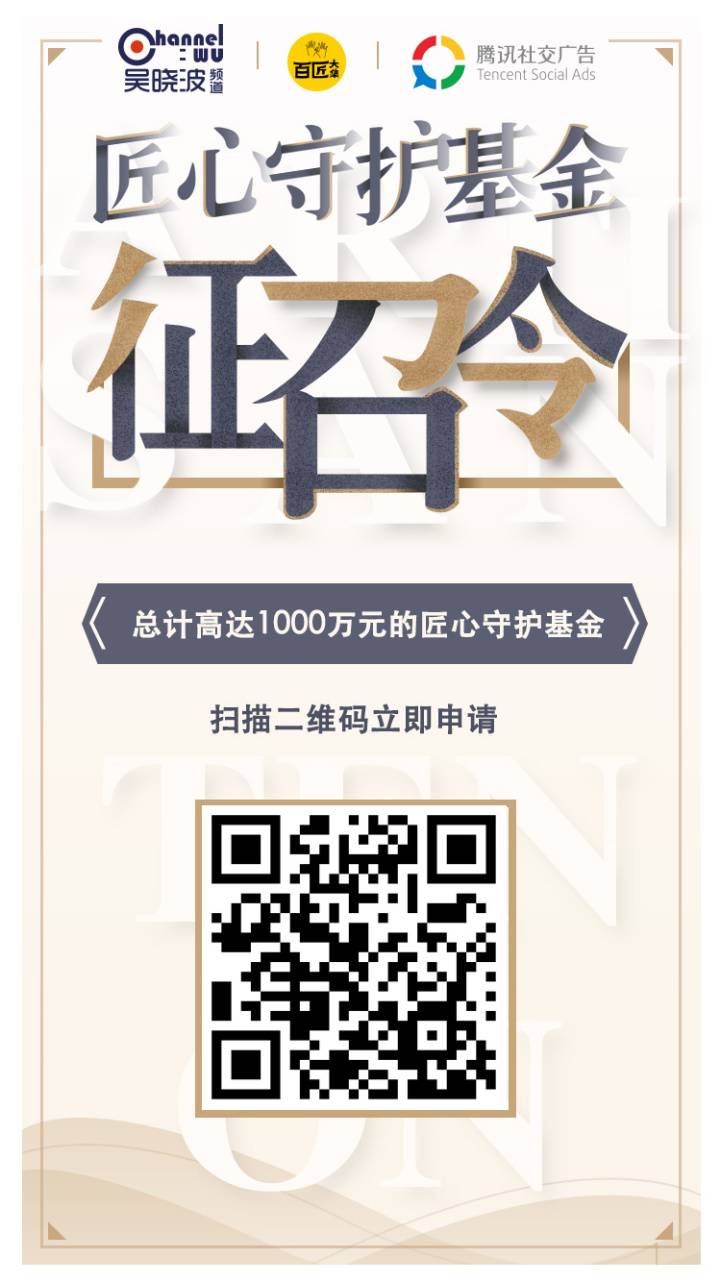 =================

Readers can make headlines on Baidu, Sohu News, NetEase News,Tencent News,Sina blog, UC from the media platform, Sina Weibo and other major columns to view Li Wei's article updates.
"ID: Yinghuanlee" (ID: yinghuanlee) is the top ten self-media in 2013, the most influential self-media in 2014 and 2015, and the top ten technology observation big V in 2015.
Reprint, cooperation please contact WeChat:wkd772856958 
---