Google bans all cryptocurrency ads, but doesn't go all out into the military blockchain!
Blockchain outpost introduction: China ordered a halt to all token issuance financing last September. After China, Google banned all cryptocurrency advertising in its ecology as part of its fight against cryptocurrencies. But they will step up their use of blockchain to improve Google's search, advertising and YouTube video hosting from a user perspective. This is undoubtedly a kind of benign behavior of the origin.

For more dry goods, please follow WeChat's public number "Blockchain Outpost" (ID: blockchain-666)
Crack down on cryptocurrencies
More bad news has emerged recently, tumultuous the cryptocurrency market. Google has announced that its platform will no longer allow cryptocurrency-related ads. As news spread, the price of bitcoin continued to fall, and even the International Monetary Fund came out on top.
Google and Facebook control 60 to 70 percent of the online advertising market, so no one wants to fight them. In a blog post on Tuesday, Google announced that it would begin to follow Facebook's lead in June by banning all cryptocurrency ads in Google's ecology. The new policy applies to a range of financial services. Google will now ban advertising of cryptocurrencies and related content, including but not limited to ICO, cryptocurrency trading agencies, cryptocurrency wallets and cryptocurrency trading consulting. Last year, Google removed 3.2 billion bad ads and 90,000 websites.
The move comes as Google and Facebook come under pressure to clean up online scams, fake ads and political agitations on their networks. Cryptocurrencies are not necessarily scams in general, but U.S. regulators have warned of a high risk of fraud in this market. A recent analysis found that 59% of ICoes in 2017 have failed or are about to fail.
Few commentators believe that online advertising has played a key role in the rise of Bitcoin and other digital currencies. But it is almost certainly one of the channels through which fraudulent services are disseminated to audiences with less information. Some Internet enthusiasts think Google's decision is a good thing. But there is no doubt that the move will slow the process of building a legitimate industry around cryptocurrencies.
Bitcoin's price has fallen from about $9,200 to $8,600 in the past 24 hours, and fell sharply in the early hours of Wednesday. Other reasons that could make bitcoin investors feel FUD (Fear, Uncertainty, Doubt, fear, uncertainty and suspicion, used to describe what is tumultuous in the cryptocurrency market) include a blog post by the International Monetary Fund calling on government regulators to impose new rules around cryptocurrencies on the grounds that they have the potential to become "new instruments of money laundering and terrorist financing".
Bitcoin has had a difficult period in the past few months, with prices failing to recover after falling from a high of nearly $20,000. As Bloomberg points out, Allianz Global Investors, a large European investment firm, declared Bitcoin "worthless" last week. In a blog post, the company concluded, "In our view, its intrinsic value must be zero." "If every time someone announces that Bitcoin is going to die and I get a Bitcoin, then I'm going to be rich." But the cryptocurrency world has never seen such particular scrutiny and massive attention.
Blockchain is changing Google's world
Google already has a monopoly on the Internet search market. But, according to experts, blockchain will be an important catalyst for a global change in the influence of tech giants in the 21st century and will revolutionized Google's dominant landscape.
About Google and Alphabet Inc
In 1998, Larry Page and Sergey Brin founded Google with the goal of organizing information from around the world and ensuring that it is accessible to everyone and that everyone enjoys the benefits of that information. Today, the company and its subsidiaries are part of Alphabet Holdings. Alphabet Holdings manages and invests in the development of Internet search, cloud computing and advertising technologies. Alphabet became the world's largest holding company with a market capitalization of $645 billion in 2017.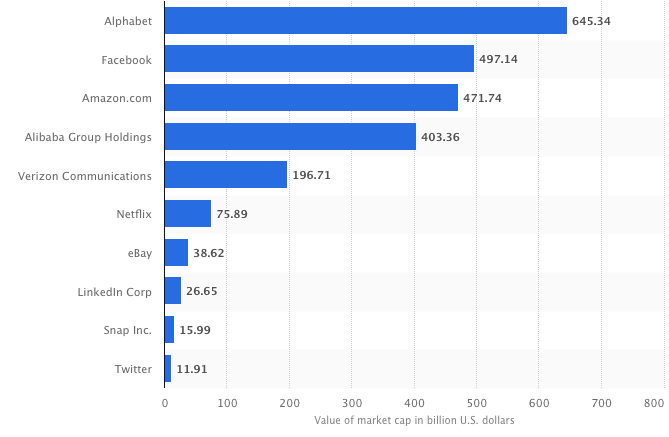 Over the past 20 years, Google has developed a number of Internet services, tools, and products. These products are among the best among the competitors. Search engines, Chrome, Gmail messaging services, Android mobile operating systems, YouTube video sharing services, Google Plus social networks, cloud storage services, and pay-per-click advertising services for AdWords and AdSense. However, the growth of blockchain and large-scale applications can severely limit Google's activities, especially in areas such as search services, advertising and video hosting.
Blockchain and Google search engine
Typically, users prefer Google Search. So far, Google has a three-quarters market share, or about 74.52 percent. Google's dominance is largely related to the big data effects of the Internet and the development of artificial intelligence and user habits.
Google's search engine constantly collects and updates users' information. They use information not only to promote and improve the company's products and services, but also to sell it to advertising and marketing representatives. Behavior in this area often provokes criticism from the technology community. They accused Google of violating the inviolability of personal information, copyrights and censors and undermining the principle of absolute confidentiality of user information.
Unsted browsers and blockchain search engines will be able to protect users' personal information by analyzing user data and their preferences to produce more accurate search results without transferring any data to third parties. Users of these systems will have complete control over other people's access to their personal data and selectively share information about themselves and their search queries.
Moreover, such a search engine would constitute the new distributed Internet or Web 3.0. It will be able to distribute high-quality content and services created by network users themselves. The Web 3.0 project, which is responsible for communications, publishing, and data search and storage, will be built on technology supported by each individual, not on a company.
Currently, the encryption market already provides a distributed search platform within the framework of projects such as Bitclave and Presearch. Both projects successfully conducted ICO in 2017 to support their platforms. In addition, the ICO of the distributed Bitclave ecosystem set a record of $25.5 million in 32 seconds.
Blockchain and Google advertising services
Both Google and Facebook are leading the way in digital advertising, controlling 84% of the market. Most of Google's profits come from its advertising business. In the past year, 70.9 percent of the company's revenue comes from AdWords and AdSense advertising services.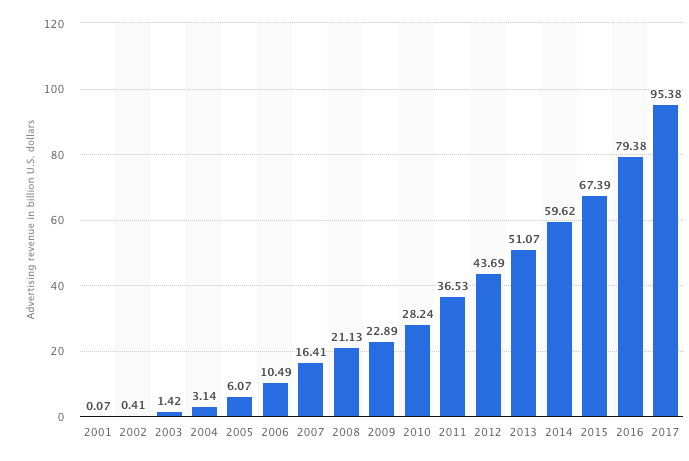 However, Google's advertising campaign has raised concerns in the technology community and regulators in several countries. In June 2017, the European Commission fined the company 2.42 billion euros, accusing Google of abusing its dominant position in the market. According to a seven-year investigation by the European Commission, Google has violated antitrust laws by gradually prioritying the resources of itself and its partners over search engines.
Using blockchain and distributed search engines will greatly help users protect their information. At the same time, by selling their own search queries or personal information directly, users can decide for themselves what information to offer advertisers in exchange for cryptocurrencies. Instead of paying third parties, such as Google, the company will pay users directly for ad views.
Blockchain technology is very beneficial to advertisers themselves. As a result, companies will be able to address poor advertising performance. In 2017, the world spent more than $209 billion on digital advertising, of which $6.5 billion was spent on bot-viewed content. With blockchain, advertisers get a transparent network. On this network, they can easily track all transactions and ensure that advertising content available directly to consumers.
For example, platforms such as adChain, ADEX, MadHive, METAX, Papyrus, and Truth have begun to build a distributed advertising platform. This will provide advertisers with a new form of digital advertising.
Blockchain and YouTube video hosting
Youtube was founded in 2005 and acquired by Google in 2006 for $1.65 billion. Because of its ease of use, YouTube has become the most popular video hosting service and the world's second most visited website. Around 100 hours of video content per minute is uploaded to Youtube worldwide, and it is accessed by more than 1 billion people every month.
Google did not provide details about YouTube's current spending and revenue. A 2015 study by Credit Suisse found that YouTube and Google Play account for about 15% of Google's revenue. By 2020, that number will reach 24%.
YouTube provides video hosting services and earns money on ad displays. As for content creators, they get only a fraction of YouTube's total advertising revenue. Starting in February 2018, creators must have at least 1,000 subscribers and at least 4,000 views for their channels to earn revenue from video content in the past 12 months. This means that not all content creators will earn revenue. In addition, according to expert analysis, the average cost per 1,000 viewings ranges from $0.50 to $5. This means that every million views will bring in between $500 and $5,000 for content creators.
Blockchain platforms for video hosting will create a more profitable ecosystem. With such a platform, content creators will benefit from the number of views. Users will also receive cryptocurrencies because the authored content is viewed. The more views you have, the higher the creator's earnings. The encryption market already offers video hosting platforms such as SteemQ, Viewly, and Dubtokens.
View original text: https://gizmodo.com/google-bans-cryptocurrency-advertising-and-bitcoin-con-1823760813
https://decenter.org/blockchain/287-blockchain-changes-google-en
---
March Topic Share Trailer Update (This Week's Theme Tuesday, Wednesday 21:00-22:00)
Theme 1: Blockchain positioning and business logic
Theme 2: Blockchain is too hot, watch out for passive mining on your server
Theme 3: The application of blockchain technology in copyright protection
Theme 4: Blockchain Technology's "Detonation Point" in Business Scenarios
Welcome to the code QR code, note the name of the company position, join the blockchain outpost WeChat exchange group. You can add (microsal lucky-zh03) or follow the public number at the top of the article.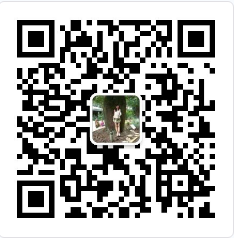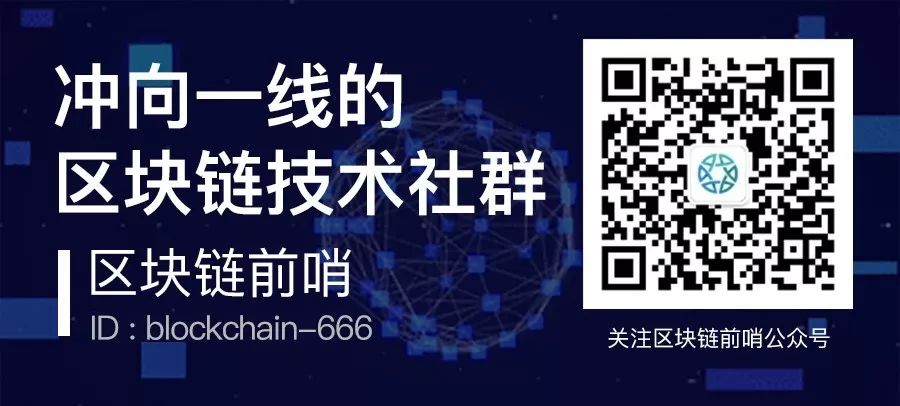 ---