Can Google, which doesn't want to make money from advertising alone, make mobile hardware from AI?

Text . . 308。
Reporting by LeiPhone-sz
On November 4, 2015, shortly after Google's Nexus 5X and Nexus 6P phones with LG and Huawei, respectively, finally go on sale, Walt Mossberg, a well-known tech media person known as "Dr. Mo," published an article titled "It's Time for Google to Build Its Own Hardware." By October 4, 2016, Google had launched its own Pixel smartphone, and the slogan Made By Google was born.
It's hard to say whether Made By Google's move was influenced by Mossberg, but mossberg does make a good prediction today; Google is starting to build hardware and is taking it very seriously.
◆  ◆  ◆
Alphabet revenue is a serious problem
There are many motivations behind Google's hardware, such as improving the product experience of Android phones through hardware and software integration, or better promoting the convergence of Chrome OS with Android. However, in Lei Feng's view, a more direct bottoming out of the momentum is actually that Google wants to make money through the hardware business.
Google, of course, is not short of money; since its restructuring into Alphabet, the company has maintained revenue growth of around 20% every quarter, and its share price has risen from $740 at the time to $1,042 today, up 40.81%. All of this makes Alphabet's financial numbers look healthy.
But Alphabet's revenue position has a major problem:As one of the world's largest companies, its revenue structure is too uneven and its reliance on advertising is too great.To make the problem more obvious, Lei Feng has compiled a set of numbers that reflect the percentage of advertising revenue (in %)) that Google has reorganized into Alphabet:

As you can see, Alphabet's advertising business has been generating more than 85% of revenue, or even nearly 90% at one point. Such a single source of revenue is not a good thing for a tech giant. In the face of this problem, Alphabet must also expand beyond advertising revenue sources to achieve revenue diversification.
Then there's the fact that Google did release Made By Google's Pixel smartphone and Google Home smart speaker on October 4, 2016, and that these hardware products did, in financial terms, make google want to do what it wanted.
Q4 Alphabet, for example, accounted for 89.44 percent of ad revenue in 2015 and fell 3.5 percent to 85.94 percent in 2016; Since pixel phones and Google Home debuted at Q4 in 2016, and Q4 happens to be the Christmas shopping season in many countries, hardware products are sure to be a big part of the 3.5% drop.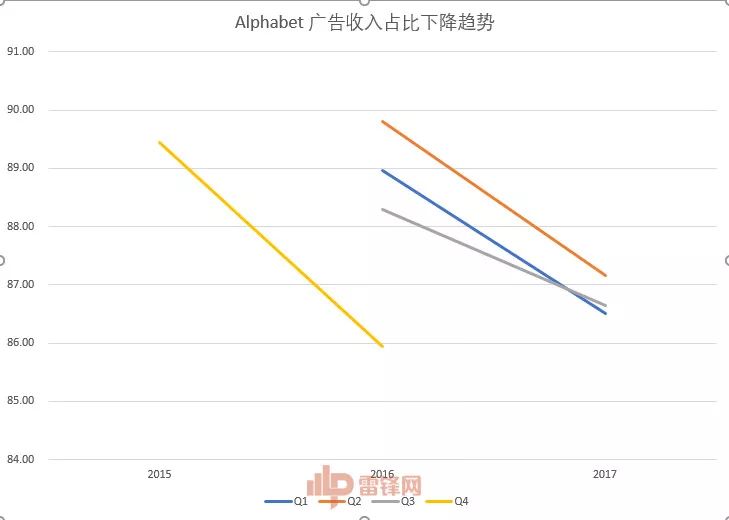 This conclusion can be supported here by Alphabet. For Q4 2016 data, Alphabet Chief Financial Officer Ruth Porat emphasized that the company is diversifying its business and noted that hardware, application sales, and cloud businesses are growing. In fact, Alphabet has consolidated revenue from its hardware, application sales, and cloud businesses into other revenues since the restructuring, while other revenue grew 62% year-over-year in the fourth quarter of 2016.

Google CEO Sundar Pichai also said on a Q4 earnings conference call that Google-branded hardware also showed growth potential, with smart speakers Google Home and Pixel smartphones showing great appeal during the holiday season, and said he would focus on hardware products for the long term because it's a great way to deliver a great, seamless Google experience for users.
By the first three quarters of 2017, Pixel and Google Home's sales momentum had waned, so ad revenue had gained momentum. Overall, however, Alphabet's share of ad revenue declined year-on-year, from Q4 2016 to the first three quarters of 2017, most not least in 2016. And overall, the ratio has been reduced.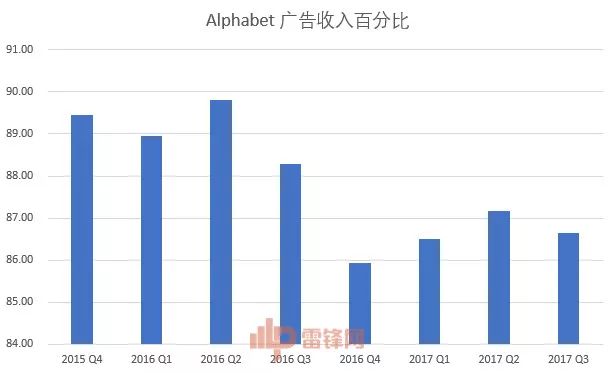 Of course, the decline in ad revenue is not exactly hardware, but Pixel smartphones and Google Home, as products that reach consumers directly, are really important ways to diversify Google's business. In addition, Google has made its own progress in enterprise cloud services, Youtube Red subscriptions, and so on, but the status of hardware is unquestionable.
◆  ◆  ◆
Although there is an AI increase, the hardware fee is still to be paid
At the heart of Google's hardware portfolio is the Pixel smartphone, and Google Home, while important, can't match the pixel in terms of price or product complexity. That's why we're focusing on Pixel smartphones here to explore Google's hardware.
Regarding the condition of the first-generation Pixel, Lei Feng.com (public number: Lei Feng.com) has been described in more detail in previous articles (click to view). Compared with old factories such as Apple and Samsung, the Pixel's sales of more than a million units are dismal, but for Google, which is entering the red sea of smartphones, it may not be a good score. On closer look, Google's thinking on the Pixel is not inexorably clear.
First, with the Made by Google strategy in place, the Google Pixel is positioning itself at the top, pushing rivals such as Apple and Samsung. But Samsung has an unparalleled hardware supply chain advantage, and Apple has the ultimate in hardware capabilities and iOS systems, both of which Google lacks. That's when Google had to focus on the core of the Pixel in what it did best: algorithms and artificial intelligence.
The main highlights of the first generation of pixels were Google Assistant, an important achievement of Google AI, and the photography feature, which was the strongest of its time thanks to algorithmic optimization. Although subsequent sales were modest, this did not mean that Google's voice assistants and algorithms were not as good as expected, or that they were not good enough to compete with Samsung or Apple.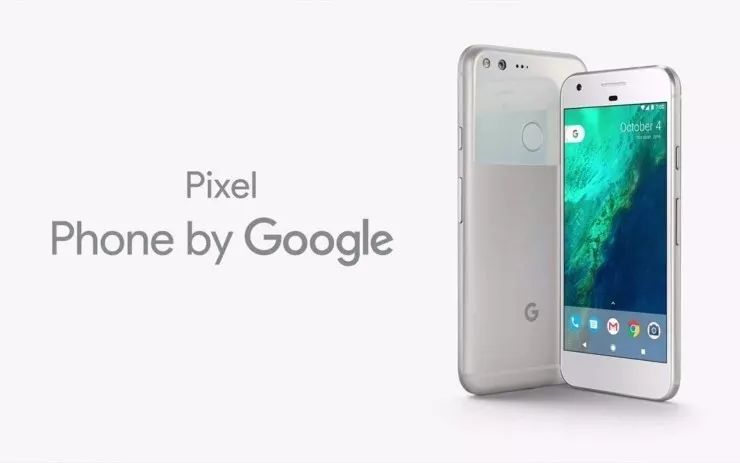 By the time of the Pixel 2, Google was still focused on taking pictures and doing its best again. But by this time the Pixel 2's ability to take pictures was not just an algorithm, but a dedicated hardware Pixel Visua Core chip, the result of Google's partnership with Intel, and, unsurprisingly, its relationship with Intel's Movidius (you know, Movidius worked with Google on Project Tango, and Google Clips). The chips used in the camera also come from Movidius. The most immediate function of the Pixel Visua Core, on the other hand, is to give the Pixel 2 a big boost in the photo experience on HDR Plus.
Not only that, but in fact Pixel Visual Core is actually a programmable chip that can be used for both image processing and machine learning. In terms of speed, huawei's Kirin 970 has an NPU of 1.92 Tera-flops, Apple's A11 Bionic built-in Neural Engine is 0.6 Tera-flops, and Pixel Visual Core's IPU is 3 Tera-flops.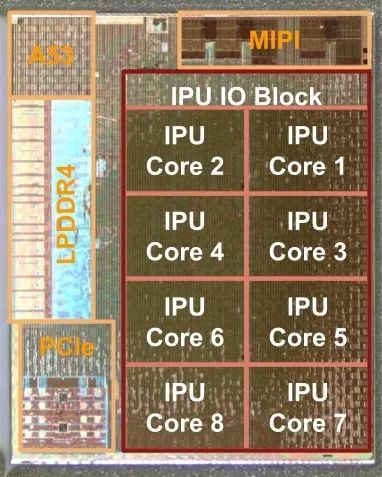 It's fair to say that Google started out as a Pixel with AI at its core, except that the first generation behaved like a less practical voice assistant, while the second generation focused on chip hardware that was more user-aware. The addition of the Pixel Visual Core has also transformed the Pixel 2 into a smartphone product that can play against Apple and Huawei in the home of artificial intelligence.
You might get a glimpse of how the Pixel 2 is progressing, as Sundar Pichai, CEO of Q3 Google, said on a conference call in 2017. Sundar Pichai says the Pixel 2 has a good response, with the next generation of Pixel Series phones booking twice as many on the first day as last year's.
But the addition of AI chips is not a guarantee of pixel 2 success, and Google's short board on hardware is its biggest disadvantage when competing with other vendors.
Lack of experience in the mobile phone supply chain, the first generation of Pixel sales process has been out of stock, resulting in Google's failure to turn market demand into actual sales in time;
In addition, the Pixel 2 has had problems with hardware, such as burning screens, incompatible Android Auto, speaker clicks, menu button bugs, and colors, and even sold without pre-installed systems. These situations reflect Google's problems with software tuning and hardware design, manufacturing, production, and other issues that can also impact Pixel 2 sales.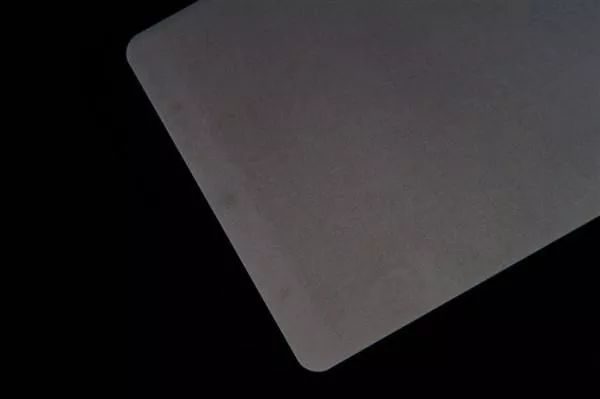 Objectively, however, these two generations of Pixels have encountered problems that Google should pay for entering the hardware industry, and that google, like Google, will not give up, not to mention that Google has obtained some of HTC's hardware manufacturing capabilities and patent licenses. So you can expect Google's hardware spending to improve in future generations of smartphone products.
◆  ◆  ◆
Another Christmas shopping season is coming


The latest news about the Pixel 2 is that it is already on sale in India, the world's second-largest smartphone market, but Google still needs to consider how to quickly increase production capacity while maintaining quality and sell the Pixel 2 in time for users to buy it. As for other hardware products, such as the Google PixelBook and the new Google Home Max/Mini, it was also officially launched on October 31 in three countries, the United States, the United Kingdom and Canada.
One thing's for sure, Made By Google's path will go further and further, and the important role of hardware will be reflected in both business and financial levels. Now that hardware such as the Pixel 2 is entering a new Christmas shopping season, unsurprisingly, we'll see the answer in alphabet 2017 Q4 results released on January 26, 2018.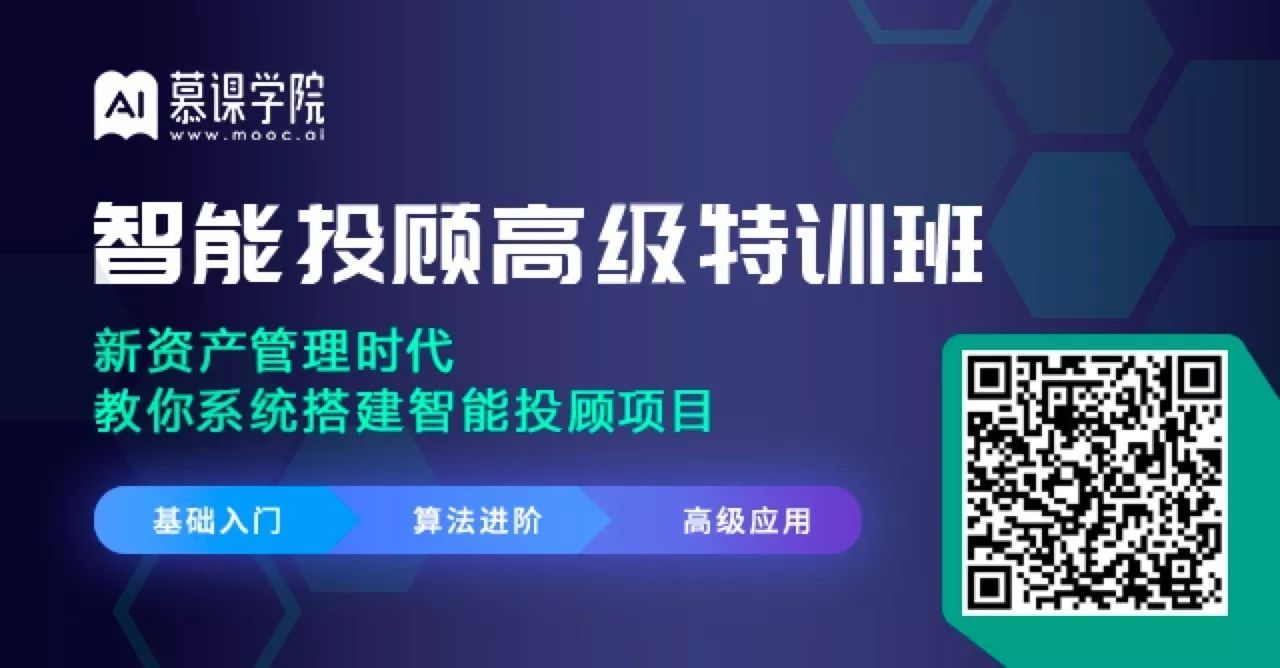 ---