GOOGLE: Advertising Ecology under Artificial Intelligence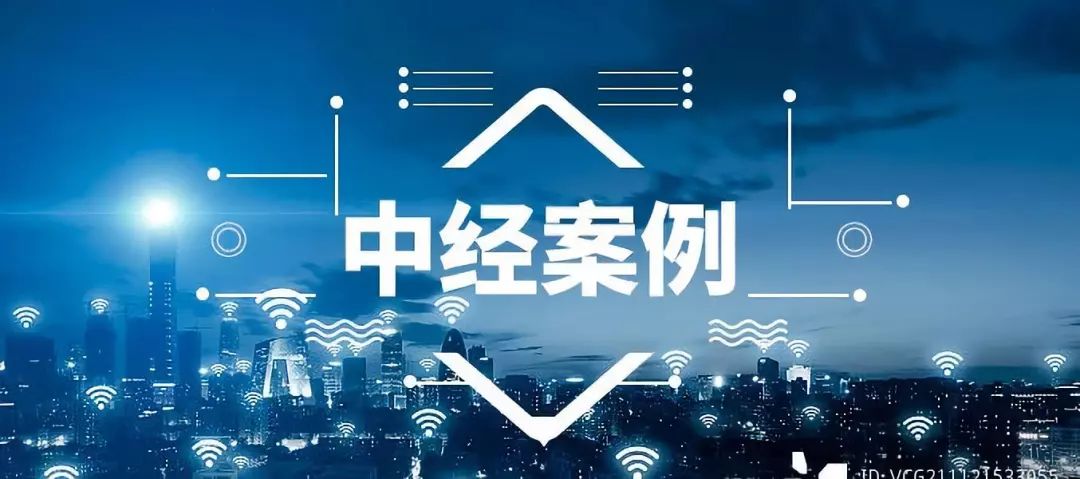 Journalist Qu Lili
Editor's note/ China's large number of e-commerce platforms, although there are a variety of innovations, but in terms of revenue models are always unable to escape the content of advertising, and advertising revenue often accounts for a large proportion of total revenue. In the new business and technology environment, improving the platform's advertising revenue is becoming an important challenge for many e-commerce companies.
In this regard, GOOGLE (also known as Google below) provides an important market example. GOOGLE advertising has long been an absolute dominant position in e-commerce, ranking first in the global online advertising market with 44% of the global online advertising market, according to data released by market research firm Statista on November 8, 2017, and 25% in the overall online and offline advertising market.
Advertising is undoubtedly the core business that holds up the entire GOOGLE. Inside GOOGLE, there is a saying called "search for rivers and mountains, advertising is safe in the world". Huang Jiezhong, GOOGLE's chief marketing officer for Greater China, said the role of GOOGLE marketers is changing, from traditional advertising campaigns to real-time engagement, providing developers with a brand experience from precision marketing to deep interaction to better quality, in an effort to artificialize GOOGLE advertising.
So how does GOOGLE capture marketing opportunities under artificial intelligence? What does GOOGLE's approach learn from more businesses? How to build a healthy advertising ecosystem? How important is technology in this system? How to improve the quality of customer service and tap customer value?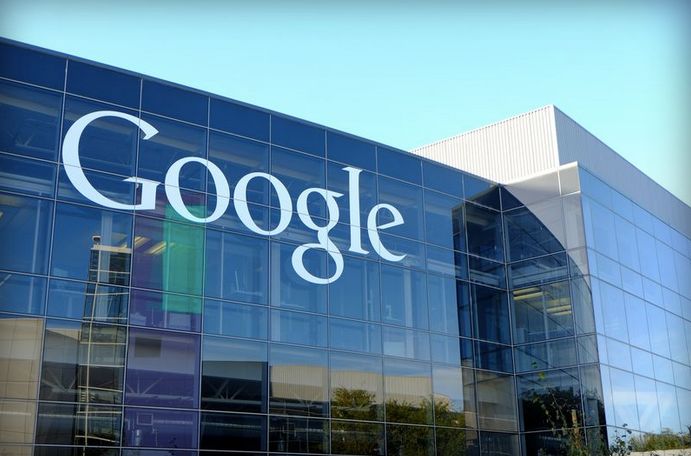 Discover new advertising opportunities
The latest news shows that GOOGLE has changed its strategy from Mobile First to AI First, and the use of many of GOOGLE's AI technologies, including data analytics, precision delivery and other technologies, is helping GOOGLE to take the lead in future advertising business innovations faster.
Take a look at the Chinese market that GOOGLE faces.
Public figures show that China's online gaming industry already outstripped the U.S. in paying for online games three years ago, because China's webcast boom is unmatched by the U.S. At the same time, China's cross-border e-commerce industry is growing at an annual rate of more than 30 per cent, thanks to the country's strong supply chain and product diversification.
According to the Ministry of Commerce, the scale of cross-border cross-border e-commerce transactions in China is expected to grow by 9.42 trillion yuan in 2018, compared with 31.6% in 2017 and 7.24 trillion yuan. After consecutive declines in 2015 and 2016, it continued to grow at a high rate. 3C Electronics remains the largest category of cross-border e-commerce exporters in China, accounting for 37%.
It is worth noting that enterprises that do cross-border export e-commerce are most concerned with marketing strategies, changes in the destination market and changes in the structure of the category. However, for export e-commerce, the flow of highly dispersed imports, cultural and thinking differences, making enterprises long-term trade-oriented, brand road is difficult. It is to see a large number of Chinese companies from the sales to the brand path of demand, in early 2018, Google launched in China "foreign trade growth plan", covering different stages of growth enterprises.
Based on Google's Foreign Trade Growth Program, Google and TNS conducted market research on the issues of greatest concern to Chinese companies, and found that 97% of enterprises want to know more about overseas customers and markets, 95% want their products to be sold and promoted in overseas markets, and 95% want to expand overseas markets and diversify their sales channels.
As a result, GOOGLE has found its way to the Chinese market. As we all know, many years ago due to competition with Baidu, GOOGLE search had to withdraw from the Chinese market, but it found a force in the 2B field direction, focusing on a large number of Chinese enterprises to go to sea demand, GOOGLE a large number of data accumulation and tool development began to play its value.
Scott Beaumont, PRESIDENT of GOOGLE Greater China, said: "GOOGLE's tools can help Chinese advertisers and developers find the right market, help them identify potential customers' needs and reach overseas consumers, and enable localization of Chinese developers in conjunction with GOOGLE precision marketing." "
Wang Huiling, vice president of digital marketing solutions for GOOGLE Greater China, told China Business Daily: "GOOGLE currently offers users three free overseas insight tools, Market Finder (Google Global Opportunity Pass), GOOGLE Trends, Coumer Barometer with google, which help SMEs identify trends, understand local consumer habits and preferences, and develop and accurately evaluate international markets." to help it successfully expand its overseas business. "
Take the marketing tool Market Finder, which contains data from 55 countries, more than 400 products, and 19 different data insights. With this tool, companies can not only look for growth opportunities in other markets to understand the habits and preferences of local consumers, but also use the comprehensive toolkits and resources they provide to create business in new markets to create new market development strategies.
Similarly, GOOGLE Trends can help you measure brand awareness, prepare for business travel, determine new markets, track technology trends, and help you better communicate with your audience.
Easy Rent Cars is a classic example of a GOOGLE out-of-sea application. As an overseas car rental platform, Easy Rent Cars is facing overseas customers outside Of Greater China. However, at the beginning of the sea, it encountered great challenges.
"First of all, we are a domestic company and are not familiar with overseas markets, " Wang Dong, senior digital marketing manager at Easy Rent Cars, told reporters. At this time, we use GOOGLE's large database to do market analysis support, and finally decided to prioritize the delivery of resources to some key needs to promote the destination. Second, our biggest pain is how to crawl our users faster and more efficiently, and here's a question for new and old users. We use the features of different GOOGLE products to solve the problem of crawling new and old users, such as GOOGLE search and display ads, can help us crawl new users more quickly. Because users have the need to search engines to do search, if we search out the results meet their requirements, then we will become their use of the platform. It is because of this demand and supply relationship that GOOGLE can help us get orders faster. "
With GOOGLE's help, Easy Rent Cars offers outbound self-drive car hire in nearly 200 countries, more than 6,000 cities, and nearly 100,000 stores. At the same time, it has become a typical case in GOOGLE's "AI-machine learning" mode.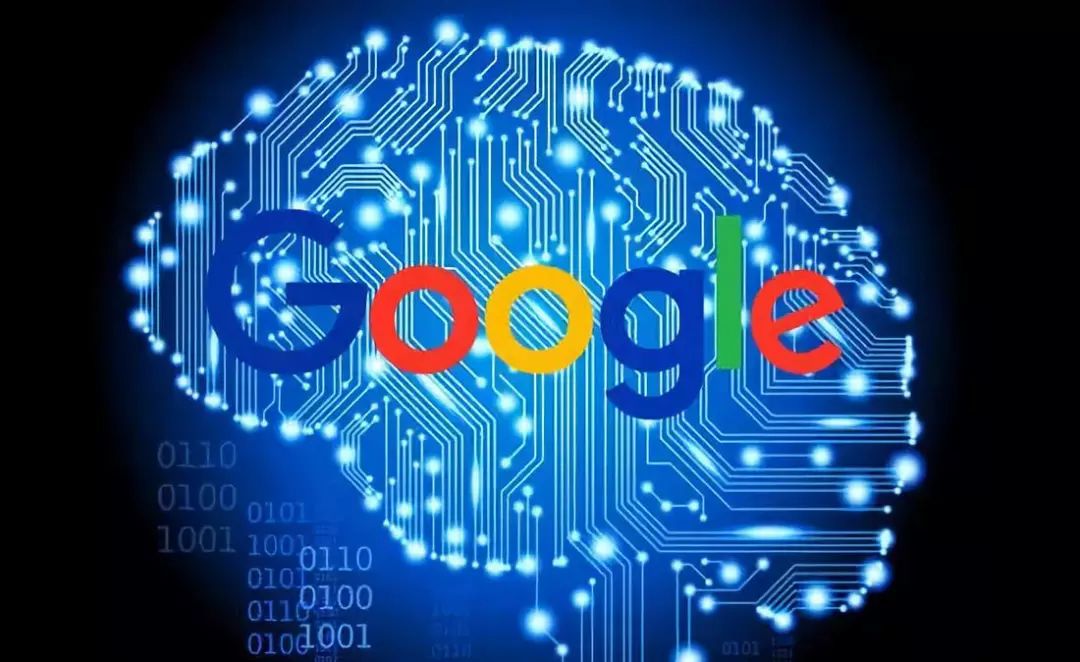 Products, marketing, market one can not be less
The brand problem is the sore point for Chinese companies to go to sea. Therefore, in the advertising service pattern provided by GOOGLE, almost all the problems involving products, marketing and market that enterprises encounter when they go to sea are covered.
In this regard, GOOGLE China Vice President of Sales Lin Wei's understanding is: "Enterprises go to sea no matter the size, if there is no product, marketing, market these three elements, are not possible." Whether your business is large or small, we want to help our customers understand exactly where your market opportunities are. So we provide strategic tools, like I enter 'gloves', which will tell you exactly which country the demand for gloves is relatively high, what the corresponding GDP of this country is, these as an indicator of enterprises going out to sea, tell you whether to enter the market or not. "In terms of consumer insights, GOOGLE provides further data and analytics tools that can influence and support the development behavior of enterprises to a large extent." Take fast fashion as an example, we can help enterprises understand what kind of categories or colors in a certain area are more popular, or even the next season what the popular color is. These become a very important indicator in the process of designing and developing products, which is ongoing. Lin told reporters.
In addition, when it comes to Belt and Road exports, GOOGLE provides data analysis of the online population of these countries, including specific categories, on what customers like to use and for what purpose.
'GOOGLE will match their business decisions in different markets according to their needs, ' Mr. Lin said. For example, if the customer's next stop at sea is Indonesia, then the customer will be concerned about the internet situation in this market and what is the payment behavior like? Different industries in Indonesia must have what kind of conditions, even including the local culture, suitable for what kind of brand connotation to communicate. Of course, customers also need to understand the local consumer and media attributes, how to make the Internet and other media a great combination.
It can be said that these issues constitute the core of GOOGLE advertising business thinking, but also GOOGLE to provide customers with products and services logic.
Anker, the global consumer electronics brand, is another beneficiary of GOOGLE's advertising business. Of course, Anker CEO Yang Mengyuan, a former GOOGLE engineer, understands the existence of GOOGLE tools and can use almost all of the tools provided by GOOGLE.
Yang Meng told reporters: "The success of a brand is first and foremost the success of products, consumer electronics category in particular." Chinese enterprises go to sea to study the differentiation of different regional markets and the trend of technology substitution. For example, many of the European and American markets are not quite the same as the Chinese market. In China, we buy consumer electronics, mobile phone accessories and other products, basically buy white, but go to the United States or Europe, we basically buy black. Although this is a small detail, but it is a very important aspect of consumer insight, if you do not master the brand, a lot of times will do more, and this is the GOOGLE tool to provide us with value. "
In Yang Meng's view, consumer electronics are all developed in China, produced in China, but are all overseas brands out to sea, so he hopes Anke can build a leading Chinese brand in the consumer electronics category, and its first cut into the category in the mobile power supply and charging line this does not look like the category.
The main world-class fast fashion brand SHEIN founder Xu Yangtian also has his own judgment, Xu Yangtian told reporters: "For the fast fashion industry, the brand out to sea has several very critical issues, first of all, to have international design ideas, in design can keep up with the characteristics of the world's fashion trends." Second, to have a rapid response capability for small batch production, I think China's supply chain should be the best in the world. "
"Although supply chain and price/performance ratio are the strengths of Chinese companies, it is important to grasp the trend, to understand the market and to conduct data research, which basically covers the needs of products, marketing, market." In this regard, whether it is GOOGLE survey tools, or GOOGLE keywords tools, or GOOGLE trends of some tools, can help us quickly find each country's consumption habits, even clothing preferences, hobbies can be clearly seen. "
"In fact, you can simply run a little ads, you can through the crowd click and various behavior, know a lot of differences. In my opinion, GOOGLE should be very deep and solid in this regard, so we can basically see the differences of each country clearly through this platform. Xu said.
Automated exploration has begun
It's worth noting that many big businesses are offering services when it came to helping small and medium-sized businesses go to sea, such as Ali taking advantage of its homegrown strengths, and Amazon taking advantage of its global logistics and supplier relationships to provide sea-going services in depth or breadth. As we all know, for offshore enterprises, they need a lot of resources, but which resources are the most critical? What are google's core strengths? How can it dominate the global online advertising market, which accounts for up to 44%?
In Wang Huiling's view: "The field of enterprise sea service is an ecological circle, containing a wide range of content, different companies play different roles, and GOOGLE's role positioning and core advantage is to see what the ultimate goal of these small and medium-sized enterprises, so as to better match their goals." "
"Chinese SMEs want to go to sea, the key is that they don't know where to go in the first stop, or where to go after the second stop in the US, " says Ms Wang. And that's the advantage of GOOGLE, a tool that makes it easier and easier for small and medium-sized businesses to find the right market. Market Finder has 400 different products covering gaming, apparel, furniture and more to help customers easily identify opportunities as they develop new markets. "
In addition, GOOGLE's seven products have more than 1 billion users, such as search engines, video sites YouTube, GOOGLE Ma, Android platform, Gmail and so on. So many small and medium-sized enterprises can go out to sea through these platforms to quickly obtain user resources. And these products and the support system behind these products, just constitute GOOGLE's advertising ecosystem.
According to public data, GOOGLE's video site YouTube has 1.5 billion users, and a survey of users found that 60 percent of YouTube subscribers would follow the shopping advice of their favorite creator, Net-a-Go, and 74 percent thought YouTube could help it develop new ideas and trends and gain wider attention.
In Wang Huiling's view: "Google products have become an important part of many people's lives, each platform has 1 billion users." Google's influence is far-reaching, but also for companies to go to sea to make a strong endorsement. "
"We also help them plan for the user experience, and technical engineers can help them improve the user experience, for example, the development of A, we can give users some advice, such as how to ensure that the user experience is smooth." We have another team that helps small and medium-sized businesses cash out. A is good, the game is good, we also help them to sell advertising, so this is one of the ways we revenue. "Indeed, with the transformation and iteration of a large number of Chinese companies from sales to brand paths, GOOGLE has identified opportunities for it and continues to strengthen its advertising ecosystem.
"We see a lot of Chinese brands now, really from just doing sales, to brand building, because a very strong brand, can let your products sell at a better price, enterprises can also earn better gross margin." Our courses include how to brand, how to make videos, and how to position your brand. Wang Huiling said.
It is worth noting that GOOGLE's brand marketing services are not only for small and beautiful small businesses, there will be such a very large B2B enterprises such as Zhengzhou Boiler, so every different business can use this platform to find suitable for their own consumers, which also constitutes GOOGLE in the 2B business unique.
And when GOOGLE found that not using platform tools became the biggest problem for users, it immediately set up a series of online and offline training courses. As Yang Meng puts it: "In GOOGLE, most marketing tools are aimed at the general public, even if you are a person's company, you can use almost all of the tools." I think the difference is whether you understand the existence of tools, so in this regard, I believe GOOGLE is doing a lot of work, including training small and medium-sized enterprises, publicity of the existence of these tools and so on. "
Not only that, in terms of achieving the maximum return on drainage, GOOGLE has begun to explore automation, relying on machine learning to optimize, for example, by inputting the customer's KPIs and materials in, and by machine learning to achieve optimal results, which is more efficient than doing it manually.
In addition, as part of the ad ecosystem support system, GOOGLE has introduced a new technology to protect advertisers by removing GOOGLE ads from individual pages on websites that violate policy. In 2017, GOOGLE removed 320,000 publishers from the ad network that violated its advertising policies, blocking nearly 90,000 websites and 700,000 mobile apps.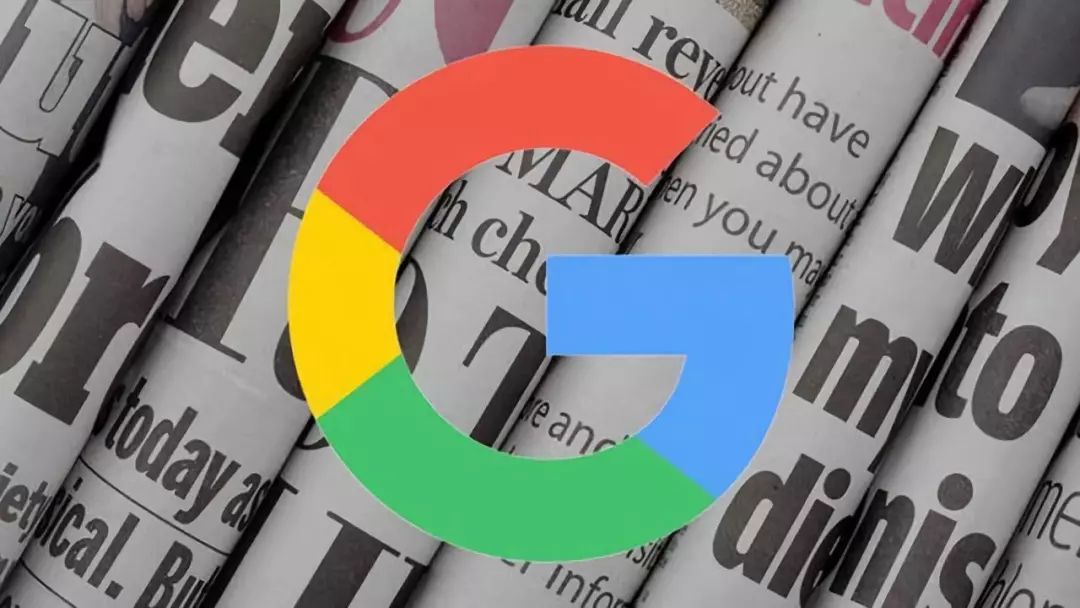 Maintain an absolute advantage across three eras
"Technology not only creates products, it creates an ecosystem that interconnects different groups of people, such as consumers, advertisers and application developers, hardware manufacturers, and so on." Karim, PRESIDENT of GOOGLE Asia Pacific, said.
In Karim's view, digital technology is an important force to drive business development, and in this day and age, the importance of mobile technology for Internet innovation is reflected in the ITeration of the GOOGLE platform ecosystem. Today, GOOGLE has shifted its strategy from Mobile First to AI First, making it interesting to see how GOOGLE can stay dominant across three eras, from PCs to mobile Internet to AI.
Indeed, GOOGLE has shown amazing creativity in product creation, from Gmail and GOOGLE Search, which initially hit the PC market, to Android and GOOGLE Play, which successfully gave GOOGLE the lead in the mobile Internet age, plus GOOGLE Ma, YouTube and Chrome, which created seven products with more than 1 billion users before and after. Covers almost the vast majority of user scenarios from the PC side to the mobile side.
Even GOOGLE itself admits: "This dominant product matrix gives GOOGLE enough potential to drive its advertising business, and this product model offers a whole new relationship between consumers and advertisers." "
Behind product creation and technology iterations, however, is insight into the advertising environment and user needs. It should be said that since GOOGLE launched its first advertising product Adwords in 2000, the entire advertising environment has changed a lot, along with mobile devices become the main channel for people to obtain information, contact advertising, users' Internet habits have also changed a lot, from search to watch video, games, GOOGLE advertising products with these changes are constantly updated iterations, in 18 years, has been launched Double Click, Trueview Mobile, As, etc.
However, the environment is becoming more and more complex, more and more products and tools, and problems are coming along. "A significant number of advertisers are constantly speaking back to GOOGLE in the hope of integrating their different accounts and uses on GOOGLE advertising solutions, such as packaging analytics and purchasing tools into a commercial solution." The head of GOOGLE said.
It is against this background that GOOGLE simplifies its products by re-grooming and integrating them in the past. On June 27, 2018, GOOGLE announced the launch of a new advertising brand: GOOGLE Ads, GOOGLE Marketing Platform, and GOOGLE Ad Manager, which cover all of GOOGLE's products and services for advertisers. The new brand is designed to help advertisers and publishers more easily select advertising products that fit their business needs in an increasingly complex advertising environment, linking consumers anywhere, anytime, anywhere.
Not only that, GOOGLE sees the future of personalized advertising in terms of consumer change, which is an important prerequisite for AI First's strategy.
Referring to AI's use in GOOGLE, GOOGLE officials said: "Consumers today are more curious and demanding than ever before, they want everything to happen on their phones faster, and they expect advertising to be useful and personalized." But achieving this on a large scale is not easy. Google's invention of adaptive search ads solves this problem. Adaptive search ads combine creativity with GOOGLE's machine learning technology to help advertisers deliver more relevant and valuable ads. "
According to this ad model, advertisers only need to provide up to 15 titles and 4 description options, the rest will be automatically adjusted by GOOGLE to show different ads to different users. BY testing different combinations, GOOGLE can tell which advertising ideas are performing best. At the same time, when people search for the same content on GOOGLE, they may see different ads depending on the context.
Public data show that this optimization is very useful, using GOOGLE machine learning to test the ad idea of the ad click-through rate, than the average ad 15% higher. It also hints at the future of AI's use in the GOOGLE advertising ecosystem.
"From traditional media, such as television, newspapers, and magazines, to the Web, the standard of good advertising has not changed, but technological changes have subtly changed the rules of the game. If AI is accessed by everyone in the future, and everyone has the skills to grow in the AI ecosystem, the positive impact of AI on people's lives in the future will be comparable to the wave of mobility. Karim said.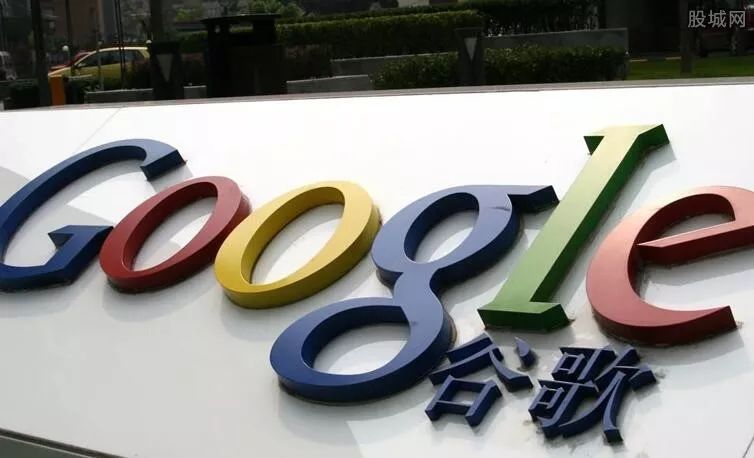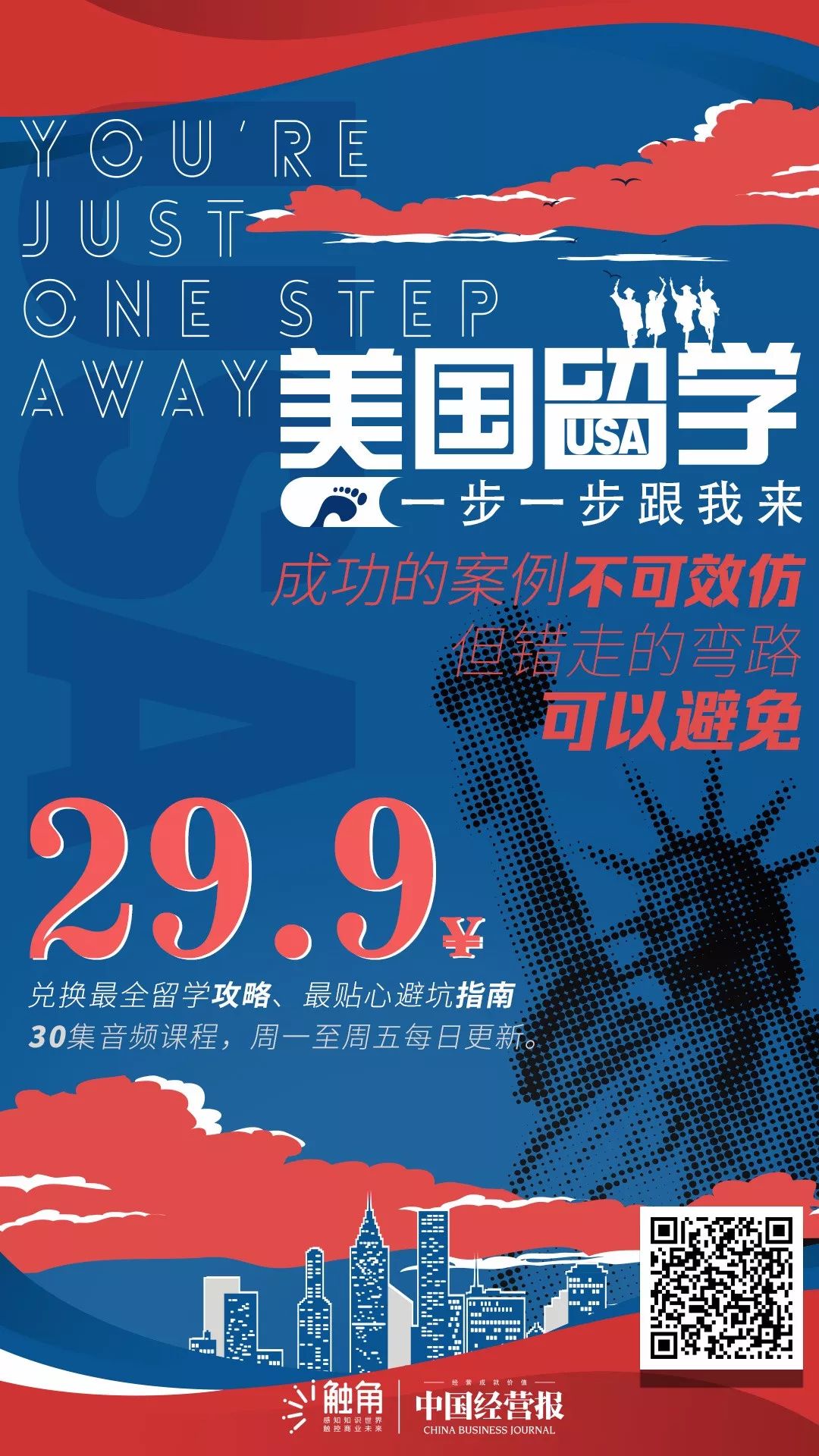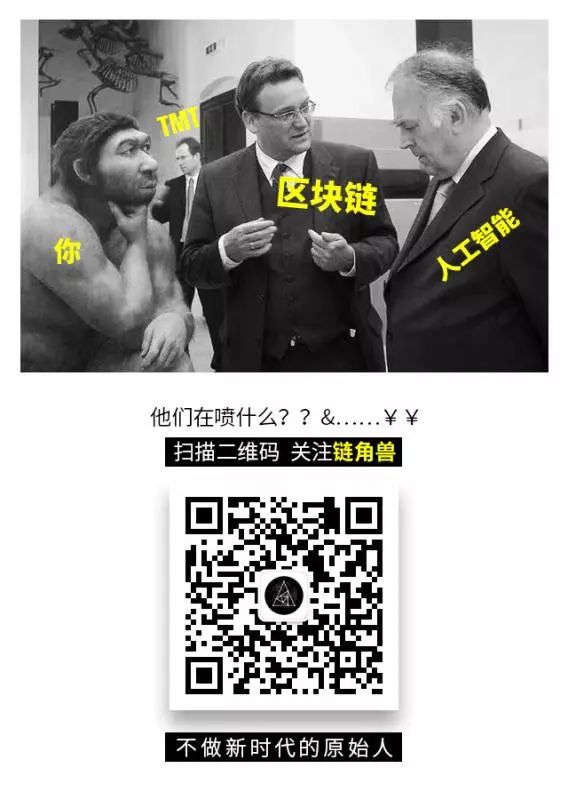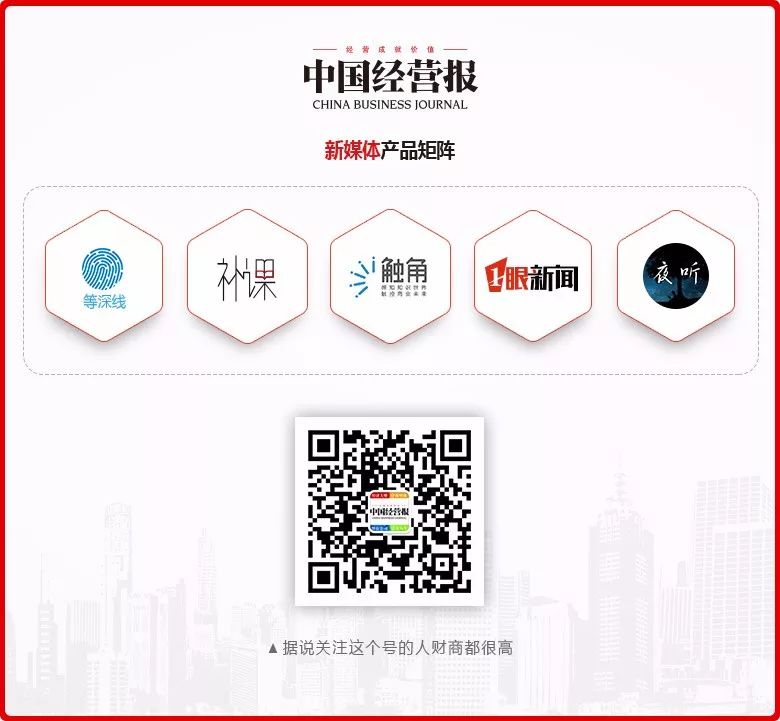 ---