Google released its annual report, claiming to have removed 2.3 billion malicious ads
In many areas, including advertising,Google.are unquestionable tech giants. Recently, in an effort to improve the way its advertising business works, Google released an annual report detailing its progress in combating malicious advertising. Google said it removed 2.3 billion "malicious ads" that violated its policies, 1.5 million apps and nearly 28 million pages in 2018 through manual censorship and machine learning.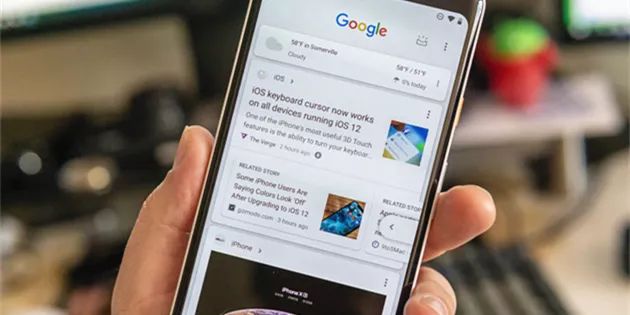 "Malicious ads" are ads that violate Google's advertising policies, including ad fraud, phishing scams, and malware. This ranges from one-off accidents to coordinated action by fraudsters to make money. Google announced today that its advertising team removed 2.3 billion "malicious ads" in 2018, down 28 percent from 3.2 billion deleted in 2017. In other words, Google deleted more than 100 malicious ads per second in 2017, compared with less than 75 per second in 2018.
When asked why fewer ads were removed last year, Google did not comment publicly, but there were several reasons for the results.
First, Google is increasingly blocking bad advertising experiences before scams affect people. Google said it was "working together to combat the bad actors behind many malicious ads, not just the ads themselves" in 2018.
Second, Google said it used "improved machine learning technology" to identify and block nearly 1 million malicious advertiser accounts, including nearly 734,000 publishers and app developers. That's about twice as many as in 2017. Also in 2018, Google introduced 330 detection classifiers, almost three times as many as in 2017, to better detect page-level "malicious behavior."
Third, Google has worked with White Ops, a cybersecurity firm, the FBI and others in the industry to crack down on transnational advertising fraud. The fraud ring, coden named 3ve, used data centers, malware-infected computers, fake fraud domains and fake websites to register more than 10,000 fake domain names and generate more than 3 billion bid requests a day at its peak. Late last year, the FBI announced charges against eight people, including gross identity theft and money laundering.
At the strategic level, Google introduced 31 new advertising policies during 2018 to address abuse in areas such as third-party technical support, ticket resellers, cryptocurrencies and local services. As a result, the company removed 207,000 ticket resering ads, more than 531,000 bail bond ads and about 58.8 million phishing ads.
Ahead of the 2018 midterm elections, Google also launched a new election advertising policy in the United States, verifying nearly 143,000 election ads in the United States. The company also released a transparency report on political advertising, providing more information about who buys election ads. Google has promised to launch similar tools in 2019 ahead of elections in the EU and India.
As for fake news and low-quality websites, Google removed ads from about 1.2 million pages, more than 22,000 apps and nearly 15,000 sites because they violated Google's policies on false statements, hate or other low-quality content.
In addition, Google plans to launch a strategy manager in Google ads next month. This self-help tool will help advertisers ensure that their ideas comply with policies and advise on common policy mistakes. Google needs to continue to fight "malicious advertising" to ensure that its users do not link their networks to fraud and malware.
Google's advertising business generated most of the company's revenue, exceeding $32 billion last quarter, or 83% of the company's total revenue. That revenue underpins Google's many popular free services, such as Gmail, YouTube, Android and, of course, its search engine.
A review of the wonderful content of the past
230,000 marketers are focusing on advertising marketing from the media. Focus on the field of Internet marketing, marketing case exclusive broadcast, hot event sharp reviews.
---