Facebook: 10 good ad templates, ad language and ad map, share it quickly
Click on it to follow us
By Zefeng Advertising - Ma Wei
Write the words in front
The traffic from search engines is undoubtedly the most valued,
We do SEO for guests to bring traffic
They are all good customers who place orders decisively
However, the traffic that social media attracts,
Visitors have not yet made a clear intention to purchase
Merchants are required to do PRE-SELL
That is, proper warm-up
Auxiliary to market, in order to drive sales
This is the main difference between the two,
One is 90 degrees of hot water,
One is 10 degrees warm water,
Which one burns first?
Facebook ads,
Need to do a moderate Pre-sell
In addition, differences in language and culture,
It is also an important cause of poor results
Otherwise, it is wasteful and misleading
It's not that the platform is bad, it's that your method is not right
Here are 9 Facebook ad templates for a quick reference,
I wish you all a full pot in this sales season!
Article 1: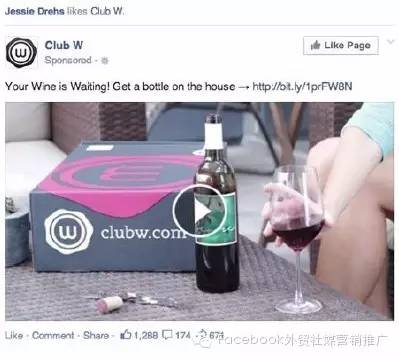 Advertising language:
Your XXX is waiting! Get a XXX on the House ——网址
Ad map: Open the picture of the package
It reminds you of the joy of receiving an open package

Article 2: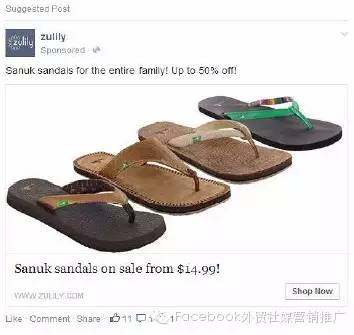 Advertising language:
XXX for the entire Family! Up to 50% off!
The white background of the product highlights the characteristics of the product itself
Lenovo: big discount, practical, family

Article 3: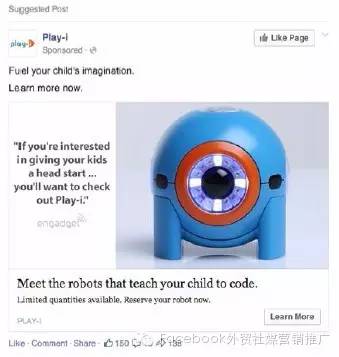 Let's start with the benefits
第二行加上CALL TO ACTION:Learn more now.
Ad map: Left and right
On the left side of the picture, write the benefit, "Do you want to make your child smarter?" So you can't ignore it, let even say NO

Article 4: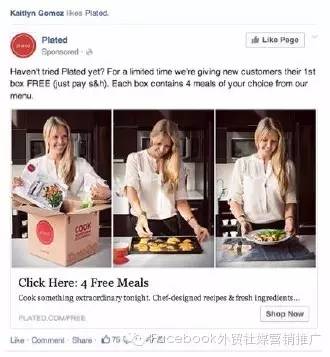 Three pieces put together, a complete process, explained ads have plot, high click-through rate

Article 5: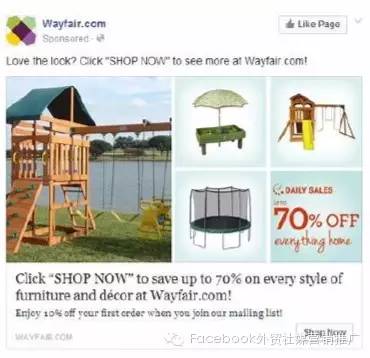 Advertising language:
Love the Look? Click :"Shop Now" to see more at XXX.com
Multiple products, increase the information content, the general advertisement is a second to show 1 product, here is a display of multiple products, the probability of users being attracted is higher

Article 6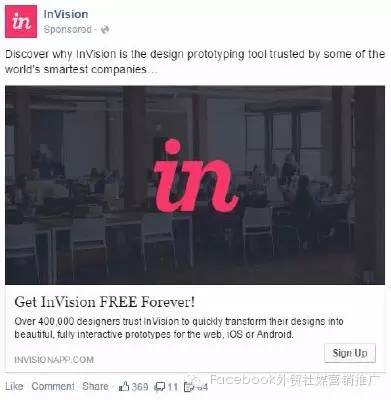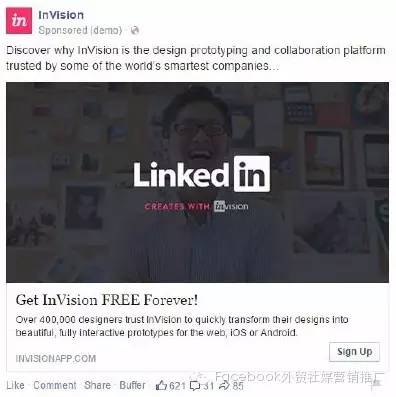 B2B companies sell products that are relatively complex, far from the general public, and rarely click
Countermeasures: Give free try, free download opportunities to encourage more people to participate in the experience

Article 7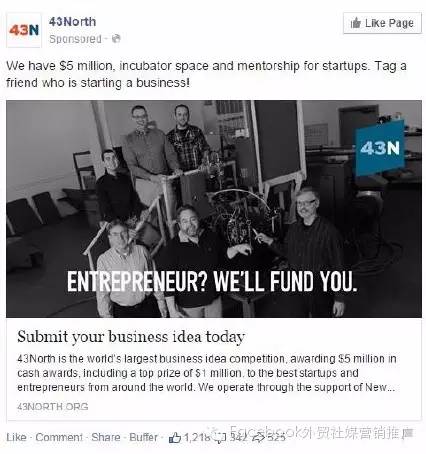 Introduce the benefits of the product, and then especially encourage netizens to help Tag (recommend) to his side may be useful friends
Well-intentioned thinking!

Article 8: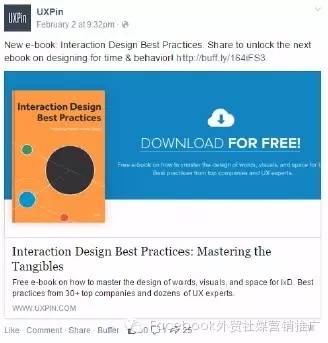 The products sold are relatively unfamiliar to the user, more partial door, it is difficult to convert quickly,
Countermeasures: Write a manual, for interested netizens to download for free, promote communication

Color contrast
More focused
Article 9: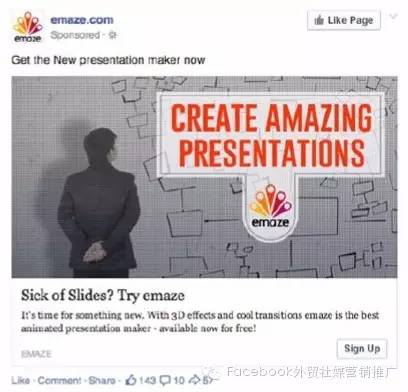 A gray-white background that highlights the selling point of the middle color section

Article 10: Please add...
Zefeng Advertising for Partners:
1. Target audience: characteristics, age, region, preferences, etc
2. Select traffic channels: Industry portal ads, Facebook ads, PPC platform ads, window ads, EDM ads, find out the best price/performance ratio.

3. Advertising ideas, based on the audience's preferences as the starting point for the design of advertising
4. Comparison test: Keep tilting your budget toward good-performing ads while you're running
5. Remarketing: Regularly recovers customers who are interested in not ordering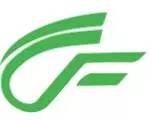 Zefeng advertising


Author: Mark
Horses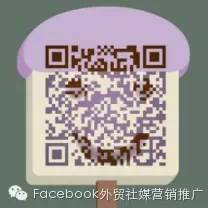 ---