What's the ad price on Google Ads? What's the rate of return?
    Google Ads is one of the world's most popular advertising platforms, with an average click-through price of Cost of Click (CPC) depending on the channel£0.48To.£1.95Range.

    Today, we look at the costs of Google ads in different industries and how they compare to advertising costs on other platforms.
What is the average CPC for Google ads?
    The first thing businesses need to consider when assessing the potential cost of any platform is the average CPC, which depends on a variety of factors: industry, business averse, competition, keywords, event quality, account settings, and many other details.
    We can get an overview of how much different types of businesses should pay for Google ads by looking at the industry average.
    According to WordStream, Google's search ads average CPC£1.95, the average CPC for display ads is£0.48And the average CPC for Google Shopping is£0.54。
    Compared withMicrosoft's Bing'sSearch-type adsThe average CPC is£1.25Google is cheaper for the same keywords, but given the differences in the number of people using different searchers, adding Bing traffic is likely to result in a higher conversion rate than Google's.
(Image data from business2community.com)
    Average CPC prices vary widely from industry to industry, and in certain areas, companies may have to pay more for a single keyword.
    The industries with the highest average CPC are legal, financial, and healthcare, where the consumer price index for the most competitive keywords will also increase significantly, and the apparel, catering, travel and fitness sectors with the lowest average CPC, which are attributed to a wider range of consumers.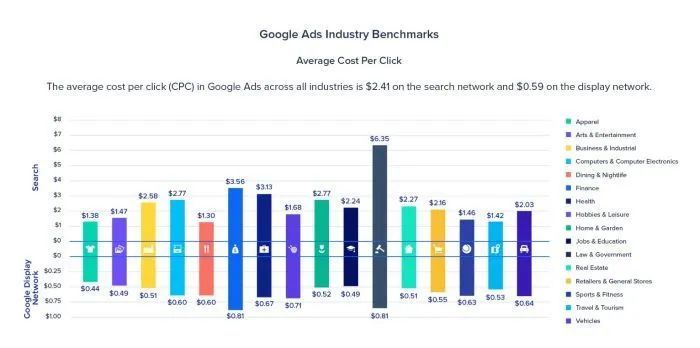 (Image data from business2community.com)
Google Display Ads VS Social Media Platform Ads
    Brands advertise on Google and also run major social media platforms, allowing companies to understand the average CPC of ads on some of the most popular social media platforms for better decision-making. The average CPC for Facebook and Twitter is relatively lower, respectively$0.51(£0.41and$0.53(£0.43), lower than Google Display ads£0.48average CPC; Instagram is$1.28(£1.04The average CPC on LinkedIn platforms is much higher than all other platforms$5.61(£4.55)。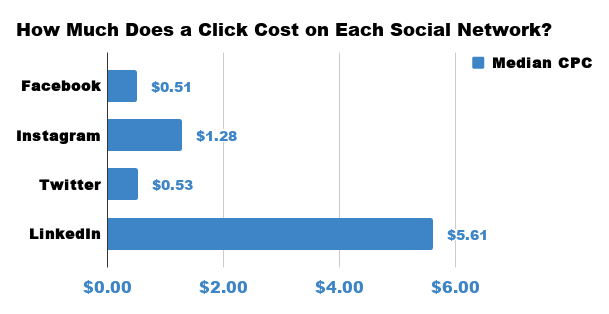 (Image data from business2community.com)
    Google Display ads may have a price advantage over ads on media platforms, but they differ in their effectiveness.
    Google Display ads have a variety of targeting methods, including site targeting, keyword targeting, interest targeting, topic targeting, and a variety of targeting combinations, which are not far from social media platforms, but youYou can't tell what your audience is like with these clicksOn social media platforms, the audience's clicks leave traces that brands can pass throughTrack the personal information of these users on the web platform to enable user retentionHowever, the price of CPC on LinkedIn is much higher than on other social media platforms because the personal information above is real.Real-name system allows LinkedIn platform to have obvious advantages in accurate audience portraits。

ROI and corporate spending
    The key to running ads is not to pay too much attention to the CPC fees you pay, and more importantly, what you should doConsider how much the brand can get in return。
    Google itself also counts return on investment (ROI) for global accounts and finds that every business spends on Google ads$1, on average, can be produced$8profit.
    Most brands around the world spend significant amounts on Google ads, and the biggest benefit of CPC is that it works on budgets of all sizes. According to the survey, small and medium-sized enterprises spend as much on Google ads on average each month£8,000, the average CPC is£1.91, the number of clicks per month is estimated4,188 times。
(Image data from business2community.com)

    The trick to getting the most out of Google's advertising strategy is to make the most of itConvert as many clicks as possible into payments。 According to the analysis, Google's average floor-to-ceiling page conversion rate is about2.35%, for example, the statistics above show that SMEs click on each month4,188Times.and then here4,188Times.Clicking will produce about100Times.Transformation.
    So how do you get a higher-than-average conversion rate? Here are some suggestions:
1、Businesses should be based on dataOptimize your Google campaigns to get more clicks on a fixed budgetto bring more traffic to your site.
2、You should combine keywords, ads, landing pages, and landing page bounce ratesOptimization.Website pages for more conversions and lower bounce rates.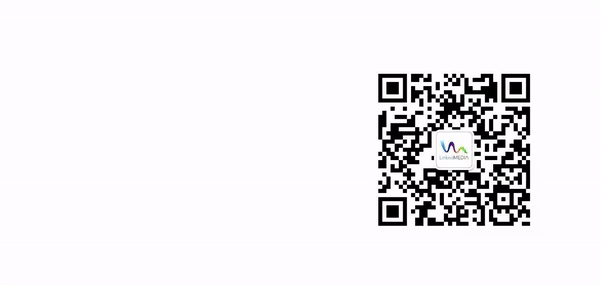 👇 attention to the far, pay attention to more exciting information
---