Facebook's second-quarter 2014 ad revenue report was released

Abstract: 62% of advertising revenue comes from mobile clients.Season 2Advertising revenue is close to $2.7 billion.That's up nearly 67 percent from a year earlier.
Perhaps one day Facebook could shut down its computer clients and become a mobile-oriented company. The vast majority of Facebook's ad revenue comes from its mobile client, which reported $2.68 billion in ad revenue in the second quarter, 62 percent of which came from mobile users, according to its financial statements on Wednesday (2014.07.23). At the same time, more and more daily and monthly active users are using their phones or tablets to log into their Facebook accounts. And 30 percent of monthly active users log on to Facebook using only their phones or tablets.
Remember two years ago, Wall Street exposed weaknesses in Facebook's mobile business, and Facebook is just beginning to embrace and adopt mobile advertising. In just two years, Facebook has "transformed" into an internet company with a mobile business. Two mergers involving social networking apps - Instagram and WhatsApp - are both apps on mobile clients. At the same time, observers pointed out that Oculus's case, which produces virtual reality headsets, suggests that Facebook is considering moving into wearables. Wearable intelligence is now recognized as the next generation of mobile devices.
However, according to second-quarter reports, Facebook doesn't have to rush into an internet company that specializes in mobile, and its computer client ads can still make a big profit for facebook. It's just that in the past seven quarters, Facebook's share of ad revenue for mobile clients has fallen in share with that of computer clients, according to its data.
As shown in the image above, Facebook's mobile clients have shown a significant increase in ad revenue. And the computer client's advertising revenue, although also showing growth trend, but its magnitude is significantly less than the mobile business. The chart below shows the growth trend in advertising revenue for facebook's two clients over the past three quarters.
To boost revenue growth for its computer clients, Facebook recently tried to get advertisers to pay more for ads it serves on the social network. Facebook has added new video ads and will recommend ads to users based on their online browsing history (sites other than Facebook).
Facebook has reduced the number of ads it displays on its pages, but has increased the price of its ads - ensuring that the reduced number of ads doesn't affect its earnings. David Wehner, Facebook's CFO, said the company's average ad price was up 123 per cent year-on-year, while its total advertising was down 25 per cent from a year earlier.
One big reason Facebook drives up ad prices and drives down the number of ads is that its users tend to get ads from messaging, especially on the mobile side. More Facebook ads come from its message pushes than from the entire ad bar on the right side of the screen in the past - which is the best use of mobile client features. Ads pushed from Facebook are more expensive and popular - mainly for fresh video interstages and mobile apps. Facebook has yet to fully open the door to video advertising; only some companies have used Facebook's new business so far, says CoO Sheryl Sandberg.
In the second quarter of this year, Facebook's advertising revenue per user rose to $2.06; Given the growth in that data, and given that Facebook's growth trajectory for active users shows no signs of slowing, its advertising revenue is bound to continue to grow.
But perhaps one day Facebook's user growth will peak, or advertisers will no longer want to open their wallets to Facebook, or Facebook will need to export more ads to a large number of users to boost revenue. To prevent this, Facebook may need to start looking beyond Facebook, and it's already doing the same.
Earlier this year, Facebook revived its mobile ad network. The move opens a new door for advertisers to take advantage of Facebook's powerful user data without limiting their advertising to Facebook. Then, earlier this month, Facebook agreed to buy LiveRail's video ad network. This is a company that helps advertisers run video ads on third-party websites. These video ads cost more than banner ads that typically appear on website pages, and once a deal is possible, the fees will be earned by Facebook.
Facebook's mobile and video ad networks are a way to ensure that its ad revenue growth doesn't rely too heavily on user growth, but that's just the beginning. Eventually, Facebook will expand its third-party advertising network to be compatible with all types of digital advertising, like other digital media giants such as Google, Yahoo! and AOL.
Big Data Summary:
Facebook's ad revenue rose 67 percent in the second quarter from a year earlier to $2.68 billion. That's an increase of $410 million, or 82 percent, over the previous quarter's revenue.
Mobile advertising revenue accounted for 62% of total ad revenue in the second quarter, up about 41% from the same period last year (2013). Total revenue in the second quarter was $2.91 billion, up 61% from a year earlier.
The average daily active user in June was 829 million, up 19% from a year earlier.
Mobile clients have 654 million daily active users, up 39% from the same period last year.
The total number of monthly active users reached 1.32 billion, up 14% from the same period last year.
The total number of monthly active users of mobile clients reached 1.07 billion, up 31% year-on-year.
Mobile clients had 654 million daily active users in June, up 39% year-on-year.
Author: SU
"This article was written by PRView Editor's SU and reproduced please indicate the source, violators must be investigated."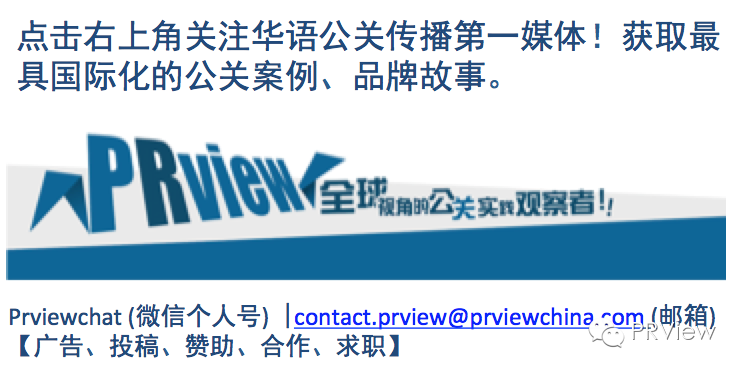 ---