Ultimate PK - Google Ads VS Facebook Ads
As the two major overseas promotion channels, Google advertising and Facebook advertising can be said to be the first choice of all overseas brands, most overseas promoters have been exposed to at least one of the channels. If anyone is not familiar with the model of these two advertising platforms, they can do it themselves.
So since they're all preferred must-haves, why do we have to compare them?
Not to say whether your budget is limited, in principle, it is not possible for every platform to be suitable for all industries and products, even if you can effectively reach your target users on both platforms, the effectiveness of advertising will be very different.
Today we're going to analyze the difference between the two advertising platforms and see which channel is better for you.
1. Active and passive
It is well known that Google ads run text ads based on the keywords they search for (show ads are not discussed here), while Facebook delivers video/image ads to target customers using demographic, interest and behavioral data.Google advertising is the customer to come to you, and fb advertising is your initiative to find customers, which is the most essential difference between the two platforms.
In other words, with Google ads you are passive, waiting for customers to find you.
There is a deep-seated problem here, Google ads reach is limited, fb ads reach can be unlimited. Although Google has more users online than fb, that's only a wide range.
In a certain period of time, the number of times users search for keywords on Google is certain, assuming that a certain industry's product keywords search volume of only 10,000 per month, even if you invest more money, you can only touch 10,000 customers (theoretical state), but in fact, the industry really only 10,000 users have demand?
The answer is definitely not. Many potential customers may simply be out of demand for the time being, or go elsewhere to find the right product to address their needs.
What about this part of the lead? Of course, social media ads can be used to take the initiative.
Don't speculate on the size of the market just by searching for Google keywords, your market may be bigger than you think. In addition to PPC ads, try using fb ads to increase market penetration.
2. Marketing purposes are different
It is highly recommended that you look back at my last article Buyer Journey Ghost knows what your customers are going through?The next thing I'm going to say is that there are three marketing phases of buyer journey - cognition/consideration/transformation, and virtually all of the promotions are related to buyer journey.

First of all, the user took the initiative to Google to search for product-related keywords, it means that he already has a more clear demand, and more importantly, most brands use Google ads are inclined to choose the purchase intention of higher keywords, in order to translate into goals, that is, in favor of the promotion of the conversion phase.
Some people will ask, then I would like to use Google advertising to improve brand awareness, specifically select some low-value information keywords, or even aimless coverage of all the industry keywords. Of course, if you do this, you will find that your advertising CTR is very low, a single click deduction is very high, conversion is very small, very worthless.
fb advertising can also be translated into purpose, but fb advertising is better suited to raise brand awareness and product awareness. Google ads to text-based, fb ads to video and image-based, video itself than text is easier to attract attention, give people an intuitive feeling, the formation of virus transmission, interaction with consumers, PPC advertising can not do these.
Some of the more vertical segmentation of the industry, or relatively new industries, there is an extreme phenomenon is that google ads may not find the right keywords for their products, or the target keyword search volume is very small, then how to do? Isn't search engine promotion alone going to starve to death!
In this case, borrowing social media to promote proactive reach to users who are on the front end of the buyer journey is the top choice, making users aware of your presence.
3. Accuracy
In terms of target audience targeting accuracy, it's hard for the two platforms to tell the question.
On the face of it, fb has more audience-targeted choices, age/gender/region/language... In particular, users' interests and behaviors, in this regard fb than Google has a larger and better user data, and fb ads can be multi-user data overlay, but also to create custom audience and lookalike audience.
Although Google ads also have some user data targeting features, but it is not like fb users will improve their personal information, and few people in Google platform to share personal life dynamics, so the data is not perfect.
In theory, fb is more likely than Google to target users.
However, Google ads can be selected through keywords to capture the intention to buy users, fb can not guarantee that the audience has a purchase plan at the moment, many times just to attract some visitors.
4. Target audience type
fb ads are better suited to e-commerce B2C, while Google ads have both B2B and B2C. I've tried to use fb ads to develop foreign channel customers, can develop some, but compared with Google ads, and are some small customers.
5. Easy to operate
Small partners who have operated both platforms should know that Google ads are much more complex than fb ads. First of all, you spend a lot of time to do keyword survey, advertising background settings are more cumbersome, spend time, after advertising also have to constantly adjust keywords, adjust bids, increase negative keywords, constantly optimize, trial and error, only slowly a little effect.
fb advertising settings are relatively simple, ads pass immediately after a large amount of traffic over, if the first ad is right, after a long time can not care about it. That's why many companies are just starting to promote preferred fb.
Moreover, if you don't have the basis for years of search engine promotion, you can't get the real power of Google ads by studying online courses for just a few hours.
6. Cost
There's no suspense that fb ads cost more than Google ads, whether it's a single click or a thousand people showing them. Google ads have limited display, and some of the more competitive industries may be able to move around for hundreds of yuan at a time, with the same amount of money, fb can be exchanged for several times the traffic.
However, fb ads can't be priced for a particular data like Google ads, such as when you find a region or a time period with a lot of conversions, and you can set up a budget that automatically spends most of your budget on a short period of time or region.
fb ads are built mainly on the goals you choose, such as post engagement, which will target your ads more to audiences willing to like/comment/forward, and if you don't choose the right target, fb will target your ads to the wrong people.
7. Conversion effect
As mentioned earlier, Google ads are better suited to short-term conversion, fb ads are better suited to building long-term brand awareness, and by common sense, Google ads are more rewarding than fb.
However, we do digital marketing not only look at the surface data, thereby misjudging the effectiveness of fb ads. Doesn't the ultimate transformation start with the customer recognizing the brand and discovering the product?
There are a number of reasons why you can't track the true effect of fb ads:
A. The customer sees your ad on fb and is interested in your product, but instead of clicking into your website, he goes through other channels to re-purchase your website, such as Google, so the conversion counts on Google;
B. The customer enters your site without immediate purchase, he will have to investigate again, or wait for other conditions to mature to buy again, beyond the deadline of Facebook pixel;
C. Many brands are sold online and offline through a variety of channels, and customers may purchase your products from your authorized resellers/retailers, which you have no idea about.
I previously mentioned in the alliance marketing article a theory called "marketing attribution", used to judge the real value of the marketing channel thinking model, belongs to the marketing inside the higher-level skills, we are interested in going online to understand their own.
Many people in foreign industries have said that EDM is one of the highest conversion rate of marketing channels, I personally very much do not agree with this view, is it the first time the customer through your EDM program to find your products? Don't other drain channels take credit for that?
Well, there seems to be a bit of a run-off here!About Google ads and fb ads of their respective advantages and disadvantages, it is summed up here, we should be a little bit in mind to count it.
Google advertising costs high, conversion is also high, fb advertising costs small, traffic is large, as for ROI who high who low, this is really not good to say, only we personally actually experimented to know.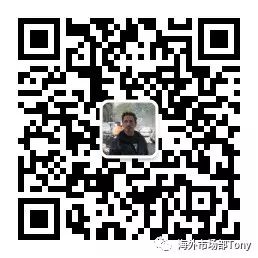 ---