Don't look at one of the three metrics to boost your Facebook ad ROI, CPC, CPM and relevance score!
Know Facebook Marketing
College.
Double your ROI in 30 days
When optimizing Facebook ads, I think the first mistake you make is probably to care about CPC in particular. In fact, focusing too much on this indicator will only affect your subsequent decisions and will not have any positive effects on you. Therefore, I recommend that you deduct the cost-per-click (CPC) from the metrics you watch, the cost per thousand impressions (CPM) and Facebook's Relevance Score. 
Let's be honest: If you've been using these three metrics to develop an ad marketing plan and a post-ad optimization strategy, you might not be as effective at turning ads on and off as you want.

Here I quote a foreign Facebook advertising marketing analyst:"If I turn off THEC's above-average ads in large quantities, the overall ROI of my ads will eventually drop by 40%."Thus, low CPC is not necessarily positive.
So what indicators should we focus on?
First, learn how FACEBOOK ad bidding works
For each ad you post on Facebook, Facebook has advertisers with the same target bid, which determines which ads will eventually be eligible to appear to their target audience. 
The auction of Facebook ads is primarily about achieving these two key goals:
Create value for advertisers by helping them reach their target audiences and get results.

Provide a positive user experience for users using the Facebook platform.
Facebook ads differ from other digital marketing platforms in that they are similar to Google's concept of "people-based" ad pricing. And it's precisely because the ads themselves are based on people, so the core of their advertising bidding and pricing is more focused on showing the right ads to the right people at the right time. The more relevant an ad is to the target audience, the more likely the user is to the ad itself, and the lower the advertiser's advertising costs. 
Unlike traditional ad auctions, such as TV or print ads, Facebook is the highest bidder. Facebook's ad display rules tend to deliver the highest total value to advertisers and users, so the following three metrics are core to Facebook's considerations: 
Advertiser bids

Facebook's advertising system estimates the rate of action for users

Ad quality rankings and the user value they generate
The long-term survival of Facebook's platform relies more on providing a high-quality Feed experience for users who use it every day, both satisfying and engaging, in order to improve their stickiness and retention. As a result, showing the most relevant ads to each user is more in line with Facebook's principle of maximizing its interests, which is why Facebook refuses to allow the highest bidder to get a place.
On the other hand, the effectiveness of Facebook ads also depends on having a large number of highly engaged shoppers on the platform, and once the platform's highly active Shoppers lose users because they don't have a good product feed experience, there will be no advertisers willing to pay for ad spaces on Facebook. 
In addition to keeping Facebook users happy at all times, the platform is also designed to help advertisers stay profitable by showing ads to people identified by Facebook's platform Big Data Analytics as most likely to complete your conversion activities, such as "Purchase," so it's also important for users to estimate action rates.
Note: "Estimated Action Rates" means that Facebook determines the likelihood that someone will take action on an ad when they see it based on your historical ad performance, post-click user experience, and subsequent actions after your previous users clicked on the ad. In extreme cases, a poor user click experience may result in your ads being blocked. 

We should focus on getting higher-cost, high-conversion traffic, not lower-cost traffic
Just as we habitually rank ads by "total value" in their ads, Facebook also ranks them by each userAd Space (Ad Bit)to allocate a specified value.
As a result, demand for Ad Space for high-conversion shoppers has been high, and the wave of traffic they want to compete for will be fierce price competition among advertisers, so it will certainly cost more to put ads in front of more valuable people.
I'll give two user examples to explain this situation, and I'll represent two types of consumers, and you can see which types of shoppers end up in your ad targeting.
Sally Shopper

Skeptic Scott
Shopper A:SALLY SHOPPER'S TERRIFIC TRAFFIC
Let's meet Sally Shopper first! 
Sally Shopper, a 25-year-old American woman and high-frequency online shopper, has a high level of interest in Ads on Facebook, clicks on most of the ads she sees, and regularly buys products she finds on Facebook and Instagram. 
Thousands of advertisers want to show ads to people like Sally because it's easier to convert them by scrolling through advertisers' Facebook feeds. Facebook uses Sally's past buying habits to determine what kind of ads Sally likes to see and how interested and likely she is to buy them, and ultimately uses Facebook algorithms to optimize to show Sally her favorite ads.
However, because Facebook also limits the number of ads users see in its Feed, advertisers must compete with other advertisers for a limited number of ad spaces. Competition is particularly fierce for Sally users who often buy after clicking on Facebook ads.
For example, brand: Fielder's Choice Goods, which sells wallets made from old baseball gloves.
The ad is aimed at 25-55-year-old baseball fans in the U.S., with an average order value of $150 for wallets, and the campaign in use aims to convert and optimize advertising results for Purchase. The following image shows the initial performance of this ad. 
A closer look at the CPM and CPC metrics, which can scare new advertisers at the start of an ad, thinks it's a problem with their ads and shuts them down quickly.

But in the end, the ad became one of the best ads in the account, spending more than $30k over its life cycle and returning on investment of 2.5x (ROAS) with "Expensive clicks" and "High CPM" (high thousand impressions). 
Thus, maximizing your ads to reach highly converted users, such as thousands of Sallys Shoppers, is the best way to make your ads profitable in the end. Shopper Sally's Shopper Sally's feed will be very expensive because this buyer profile is a high conversion user. In response, it has to be said that Facebook is doing the right thing, because the competition for Feed ads from high-conversion users is fierce, so Facebook should also charge a higher fee. 
Here are three ways to make sure you can maximize your ability to reach a high conversion audience: 
Always optimize for Purchase Conversions for Ad set.

Try testing multiple creatives to find the content that's most relevant to Target Audience. The more user value your ad reaches, the more competitive your ad will be in bidding. 

Make sure your bid is competitive in the Target Audience you're trying to cover. 
Do a good job of the above three points, to ensure that you can get a relatively cheap price for high conversion users! 
So is it worth advertising to Shopper Sally at a competitive Ad space bid? The answer is yes, and conversion rates increase proportionally as Ad space costs increase. In the ad example above, the ad received 190 clicks at an average of $5 per click, but 16 of the 190 clicks were converted from click-to-buy, with an overall conversion rate of 8.4%, resulting in a 2.5x ROAS under the $150 Average Order Value. 
Fielder's Choice Goods' average station-wide conversion rate hovers around 1.14% (see screenshot from the Shopify store below); In this way, the conversion rate of ad traffic from this Facebook ad has increased eightfold.
And that explains why CPC can be a misleading indicator when evaluating the effectiveness of Facebook ads, especially if it is the wrong way to optimize ads based on a station-wide CPC. 
Shopper B:SKEPTIC SCOTT'S TRASH TRAFFIC
Next, let's look at when the CPC and CPM indicators might be more misleading through another category of consumers. 
Let's start with Skeptic, an American man in his 30s who loves drama. He spends less than 30 minutes a day on Facebook and Instagram, but often clicks on ads, but never buys them because he likes to go shopping in person. He represents another category of consumers.
If you evaluate ad performance against CPC and CPM metrics, "Skeptic Scott" traffic coming in through Facebook ads sends you a highly misleading signal. Now let's take a look at the Fielder's Choice Goods ad below to find out why.
Seeing the data above, for new advertisers, will certainly feel that the data is very good, because THE CPC only needs 0.42 dollars, CPM only 5 dollars, such cheap traffic is very suitable for our site, so he will certainly start to increase the spending of this ad.
ButCheap clicks are sometimes not good clicks. Traffic is valuable to e-commerce conversion only if the traffic your ads bring is intended to be purchased. For the ad example above, the conversion rate of 2,400 clicks is 0.1%, more than 10 times lower than the average site conversion rate of 1.14%, making it difficult for Facebook ads to make you profitable. 
By comparison, the two main differences between 2.5x ROAS for the first ad example and 0.5x ROAS for the second ad example are:
Advertising ideas (out-of-print gift angle and product scarcity angle)

Campaign optimization goals (conversion goals and traffic goals)



These differences also led us to the final decision that in Campaign, Conversions (conversions) need to be used as Purchase objectives and ad optimization goals, not Link clicks (link clicks). Because our goal is to bring more conversions at the lowest cost, not get the highest traffic at the lowest cost.
In the first ad example, the CPM for the conversion target is $25, while for the second ad the CPM is only $5. But even if CPC and CPM were much higher, sales of the first ad would be more than five times higher.
The advertising cost of driving users to buy is the key to determining whether a product is profitable.
Facebook knows best who is most likely to buy, interact with, click on, or do nothing from ads.
So if you're optimizing for link clicks, Facebook is also very good at helping you find the people most likely to click on your ads (such as Skeptic Scott). However, if you optimize your purchase conversions, Facebook will also show your ads to the people most likely to buy on your site. While the CPM and CPC charges for Purchases may be much higher than those for Link Clicks as an optimization indicator, they can also lead to higher ROAS. 
We analyzed the results of last quarter's $100 million in advertising spending and worked to identify trends between CPC, CPM and ROAS. If you remember the two scenes above, Sally Shopper and Skeptic Scott, the results are no surprise. 

And when analyzing these ad accounts, it's interesting to see that when people who have recently visited the site are marketed, the CPM for these ads exceeds the cost to potential customers who have never visited the site4x 。 Not surprisingly, however, Retargeting Ads' ROAS is also Prospecting Ads's2xas many as enough. 
With this set of data, it's easy to see why the high-value Realgeting audience has four times as many CPM as Cold audience.
Well, let's move on to the topic and move on to the relationship between CPC, CPM, correlation scores, and ROAS from data analysis. 
What does CPC, CPM and relevance score have to do with ROAS?
Before we begin to articulate relationships, let's clarify a concept: relevance analysis. Correlation analysis refers to the close relationship between two variables. For example, height and weight are related, and taller people tend to be shorter. But the relationship is not entirely relevant, but there is a relationship between the two variables.
The data analysis team calculated the correlation between CPC and ROAS and came up with a humanAmazing's conclusion: An analysis of ads that cost more than $100 million last quarter proves that there is no relationship between CPC and ROAS. 
Rather, the actual correlation between CPC and ROAS is -0.08 when the Campaign hierarchy chooses to purchase conversion targets.
Note: Explain the concept of correlation, when there is a fully related relationship between two variables, the value is 1 or -1. Strong correlations are considered to be greater than or less than -50.
In this result, the correlation between CPC and ROAS is 0.08, which basically tells us that whether the advertisement has a high CPC or a low CPC, it will not be an indicator affecting ROAS. By contrast, the correlation between CPM and ROAS is slightly better: -0.12. But this is still a trivial correlation.
So what does it mean that CPC and CPM are so lowly associated with ROAS? Back in the Sally Shopper example, this means that if the target audience has a high conversion rate, some ads can win with high CPC and CPM because it's more expensive to reach that audience.
Ads with lower CPC and CPM may rank lower in Facebook's Total Value equivalent (Total Value s Low Bid s Low User Estimated Action Rate s Low User Value), which can also result in lower ROI. And that's why CPM and CPC can't be used as the basis for predicting ad success. Also, there are currently no indicators that indicate that high CPC and CPM are due to poor advertising quality.
New advertisers also have a problem with paying great attention to the relevance score metrics of Facebook ads to determine whether their ads are more competitive than other competing ads. 
However, of all Facebook's metrics, the least significant relationship is the relationship between ROAS and correlation scores: .04. 
Relevance scores are Facebook's measures of ad quality and user engagement. Compared to other ads targeting the same audience, the Relevance Score metrics summarize a variety of ad quality and relevant factors to help you understand how relevant your ads are to your target audience. These factors include positive feedback (e.g. clicks, app installs, video views) and negative feedback (for example, someone clicks "I don't want to see this" on your ad).
Next, track these metrics on your Facebook dashboard!
Facebook ads have a golden law that is available in all of our ad accounts: 
Good ads from the start (i.e., at least one purchase in the first 1x AOV spend) are usually in good shape.

Ads that start badly (i.e. 0 purchases in the first 1x AOV expense) usually stay bad.
For example:
1. Good advertising metrics
The following ads were purchased 15 times out of a $100 spend, reflecting a strong willingness to buy and focusing on metrics:
Unique add to cart (only add-on) cost: $1.17

Unique checkout (unique checkout) cost: $3.72



The cost is less than one-third of the target CPA cost of $10. 
CPA-related Unique add to cart and checkout are both indicators that should be focused on early in advertising, and keeping low costs in the early stages of an ad is a powerful early indicator of the ad's continued success throughout its life cycle.
2. Bad advertising metrics 
The following ads received 0 purchases during the first 1x AOV spend ($120), and the user's purchase intent metrics were weak:
Unique add to cart 成本:$29.77

Unique checkout cost: $59.53



Unique add to cart and checkout are very costly, which is an early indicator of poor advertising. The cost of each additional item in the shopping cart is almost three times the target CPA of $10, and the cost per arrival at the checkout interface is almost 10 times the target price of my CPA. Therefore, I have no reason to believe that this advertisement will succeed and turn it off decisively.
You may think this pattern seems too simpled, but it's reliable when analyzing the effectiveness of Facebook ads.

When you post a new Ad set on Facebook, Facebook Auctions works by first trying to keep CPA to a minimum among that audience and help advertisers save money. So Facebook will show your ads first to the audience they think are most likely to convert. 
Therefore, people should start with ads that drive optimization goals: Purchase, for example. 
When we analyzed the best-performing ads in all ad accounts, we found that more than 85 percent of ads that were successful over their lifetime (in terms of ROAS goals) were purchased at least once in the early stages. 
Let's continue to take Fielder's Choice Goods as an example of selling wallets made from baseball gloves. 
The average order for a single purchase is $150, so if I set up a new Facebook ad for this wallet, I'll keep it running until it's $150 and see if it generates a purchase.
If an ad 1X AOV (i.e. $150) is not purchased, I will turn off the ad.This is because most of the ads I know (more than 85%) have met my goal ROAS over the life cycle and have been purchased at least once in the first 1x AOV of advertising spending. And if I spend 3-5 times as much on AOV trying to get more data, I bet there's less than a 15% chance that this ad will end up with a target ROAS.
However, if the initial advertising data is not sufficient, you can also look at these two metrics to determine whether these advertisers can drive purchases: 
Unique Adds to Cart

Unique Checkouts Initiated
Unique Adds to Cart is an indicator on Facebook dashboard that is triggered by a Facebook pixel when someone on your site or app adds something to their shopping cart. 
However, distinguish from the regular "add to cart" metric, which uses the Unique Adds to Cart metric to point only to the number of items added to the cart, not the number of items in the cart, i.e. when a person adds one or ten items to the cart, an effect is displayed.
Similarly, Unique Checkouts Outlet refers to the number of people who arrive at the checkout page.
Note: Reaching the checkout page is different from conversion. The checkout page is a page on a website where people enter payment information.
Unique Adds to Cart and Unique Checkouts Started have the most average relationship with ROAS at -50, so they're valuable indicators that tell you intuitively if your ads are driving people to make purchases.
I don't care about CPC, CPM, or relevance score metrics in my ads, but I'm very concerned about whether my ads are driving my customers to change step by step in the buying funnel. Here's a snapshot of my ad's Facebook dashboard, which includes Unique Adds to Carts and Unique Checkouts:
I'm very concerned about the Unique Adds to Cart and Unique Checkouts Started indicators, from which I can predict the number of people who will end up buying.
For example, if I estimate from previous data that 40% of Unique Adds to Carts can eventually be converted to $150, I can make some predictions using Unique Adds to Cart data.
In the example above, 26 people added some items to their shopping cart. Considering that the average user conversion rate added to the shopping cart is 27% (i.e. unique add to cart-purchase), I can predict that about 7 of these 26 people may end up completing the purchase within my attribution window (28-day view, 1-day click).
The same theory applies to Unique Checkouts Started. If the average user purchase conversion rate for billing is 90% (i.e. unique checkout-purchase), I can predict that 7 out of 8 people who arrive at the checkout page will complete the purchase.
The easiest way to calculate your account Unique Adds to Cart and Unique Checkouts Started is to use your account's lifetime data for calculations. For example, the following image shows the average user conversion rate added to your shopping cart at 28% using Unique Adds to Cart (13,760) and the total number of site purchases (3,917) in your ad account.
If you don't have any Facebook ad account data yet, you can easily determine this rate after a few days of running a new ad account. Alternatively, you can analyze the CVR (add to cart-purchase) in your online store to determine this benchmark.

Conclusion:Use three important FACEBOOK metrics to optimize your FACEBOOK ads
Now that you know which metrics to focus on, follow these steps:
Remove CPM, CPC, and relevance score metrics from facebook dashboards.




Add purchases, Unique Adds to Carts, and Unique Checkouts Outlet indicators and use them as the main indicators for turning off or adding.




Turn off ads if they don't get a single purchase after spending 1x AOV (and the number of Unique Adds to Carts and Unique Checkouts Started isn't enough to complete a conversion).




If an ad gets at least one purchase after spending 1x AOV (or Unique Adds to Cart and Unique Checkouts Launched have enough metrics to complete a conversion), let the ad cost the next AOV (2x, 3x, 4x, etc....). )。
Committed to sharingAccurate digital conclusions, proven account promotion experience and
Leading advertising marketing techniques.
Know the line
Facebook Advertising Marketing Academy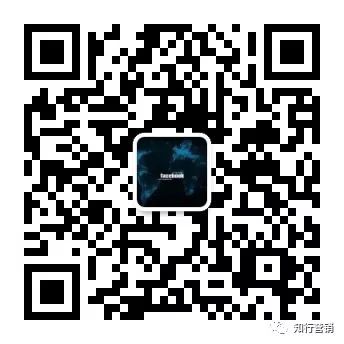 ---