3 general actions to reduce Facebook ad spending and effectively improve performance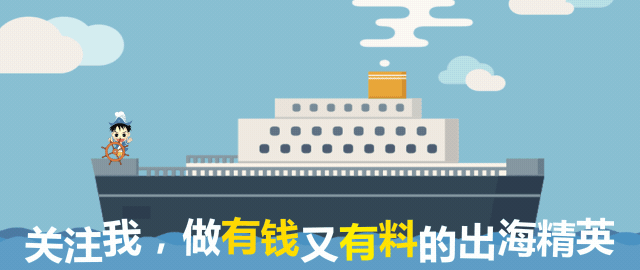 One, "Value."Preconscontive,"Price."Open the market."
Let's give you an example first.
A casual food is about to enter the market, but it costs 2-3 times more than other similar foods. In order to enable the audience to understand the origin of this high price, the food manufacturer launched a promotional film, the origin of ingredients to production and processing to market sales to introduce, but also specially took a number of groups to show the characteristics of the product photos.

In the online publicity is to promote the first time, the people who have seen this promotional film and clicked on this advertisement set up as an independent advertising audience, this part of the audience is a certain understanding of the value of the food, for this part of the people to advertise, you can simply run promotional ads, this time the promotional ads will not be that promotional film, but the product picture prepared in front of the promotional text.The result is that the audience who have a certain understanding of the promotional film turnover rate, is directly to see the food promotional advertising audience 8 times.
This example tells us that in the consumer's mind to establish the value of the product awareness, and then do promotional activities, can greatly improve the turnover rate.So we all know why some products crazy discount / promotion, but also rarely effective reasons, we should focus more on highlighting the advantages and value of the product.
Second, emphasize the countless times of the "Advertising goals"
Because it's so important!
As we all know, the first step in building a Facebook ad is to set advertising goals.The same ad is best not repeated more than 3-4 times on the same audience. When a group of people have seen your ad a few times, Facebook's powerful algorithmic capabilities can tell they're interested in your product and impressed.
But after too many times, Facebook will judge that they're tired of advertising your product and haven't seen the next step so many times, suggesting that there are no potential customers in this audience to tap into, or that they're not interested in your creatives and are visually exhausted.This is the time to change the way we communicate with potential customers or replace material.
Third, make full use of Facebook ads audience targeting
Every time we run ads in front of consumers can be calculated money, so we try to set the audience as accurately as possible, to avoid our ads appear in front of ineffective consumers, any optimization and promotion is to the target audience to see, define your target audience, find their place, it is half the success! In fact, Facebook's targeting tools and resources are still very effective.
1. Describe your ideal customer
Take a look at some of the ideal customers at hand and try to describe them all:For example, the customer's location, age, gender, position, income, and other industry background, hobbies, behavior characteristics (like offline shopping or online, what mobile phone system to use, what do you like to do on weekends, whether it is a frequent travel crowd.)etc.)
2. Assess the number of ideal customers
You can use Facebook Ads Manager to assess the approximate number of customers.Suppose your target audience is 18-25 years old livingBoston, andOpponents travel to men who are interested, and this tool allows you to see how many people you can cover.The reason to confirm the number of ideal customers, because the right number is the right way to open, too few is meaningless, too large need to reduce audience coverage, improve accuracy.
Still, you can increase your exposure by directly targeting your ideal customers by running Facebook ads.In addition, by importing a list of your customers' mailboxes into your Facebook account, you can create a custom audience, using the custom audience as a template to create the lookalike audience, because the lookalike audience gives you access to a wider but still more accurate customer.
Photo source: Body image taken from Facebook business's official website
---