Read Facebook's apps and explorations in AI-plus ads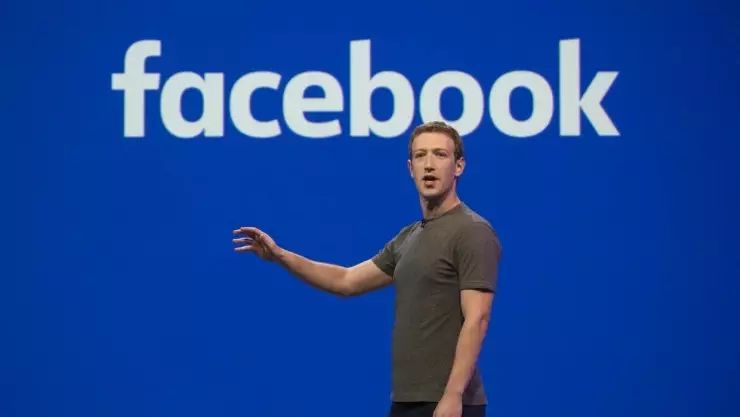 Since 2012, the global advertising market has continued to explode with the development of big data and machine learning technologies. The tech giant, led by Facebook in particular, has accumulated billions of levels of user data through its powerful social network and used machine learning to get water in the advertising market.
Facebook reported total revenue of $8,032 million in the first quarter, including $7.857 billion in advertising revenue, or 98 percent of its total revenue, up from 97 percent a year earlier and 84 percent in 2012. In mobile advertising, in particular, revenue has increased significantly, accounting for 85% of total ad revenue, up from 97% in 2016.
These strong numbers give us reason to believe that Facebook's efforts to promote mobile video advertising have paid off. And it makes us wonder: What apps does Facebook use AI to achieve in its advertising business?
What advertising products and forms does Facebook have?
1, advertising products
Judging from the advertising products, it is well known that Facebook has three solid positions:
▪ Facebook
▪ Instagram
▪ Audience Network
Facebook's advertising business has been around for years. In 2012, Facebook launched a branding page feature that allows marketers to build branded pages on Facebook, where users can benefit from communications such as likes. In the first quarter of the same year, the advertising business contributed 84% of Facebook's revenue.
In 2012, Facebook bought Instagram for $1 billion. Instagram is simpler, more expensive and works better than Facebook ads. Such as Image Ads, Carousel Ads, 30s Video Ads. The Story live story feature, launched last August, also opened its ad space to advertisers in January, and the full-screen approach has become increasingly attractive to advertisers. Instagram's CTR is about twice as high as Facebook's, according to Salesforce.
In 2014, Facebook launched the mobile advertising service Audience Network (FAN). Developers can make money by selling ads themselves, targeting them, measuring their performance, and providing payment channels, all on Facebook's behalf. FAN ads come in three forms: standard IAB banner ads, standard IAB interstite ads, and native ads. Facebook, however, says publishers can only display one ad at a time on the screen. Previously, Audience Network's advertising performance was not very good, and then Facebook made a series of improvements, such as the introduction of ad position scoring pricing system, and advertisers are more user-friendly.
2, advertising form
According to Facebook's official description, its ads can be summarized in the following six forms.
▪ Image Ads: Ads with a single image.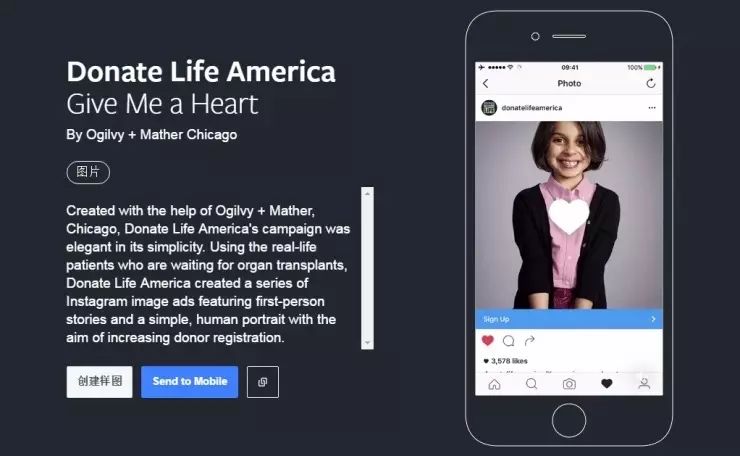 ▪ Video Ads: 60s to convey brand image through dynamic graphics and sound effects.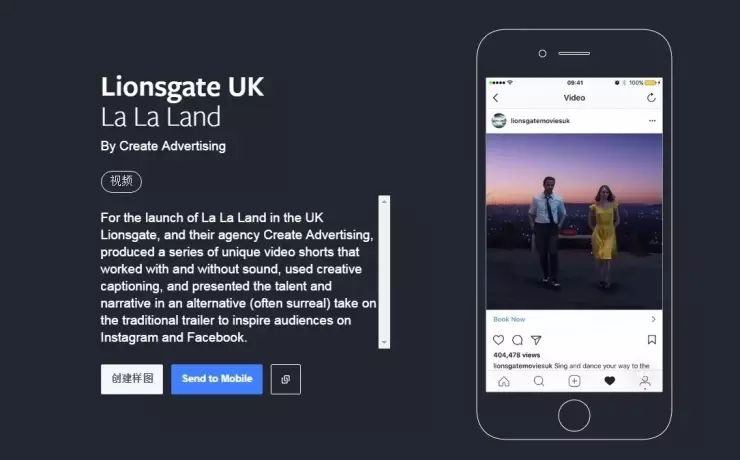 ▪ Carousel Ads: Show multiple images or videos in a single ad.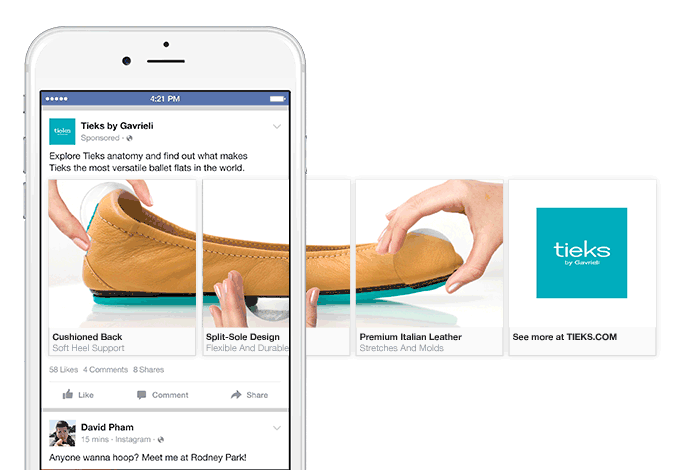 ▪ Slideshow Ads: Create lightweight video ads that connect with users at any speed.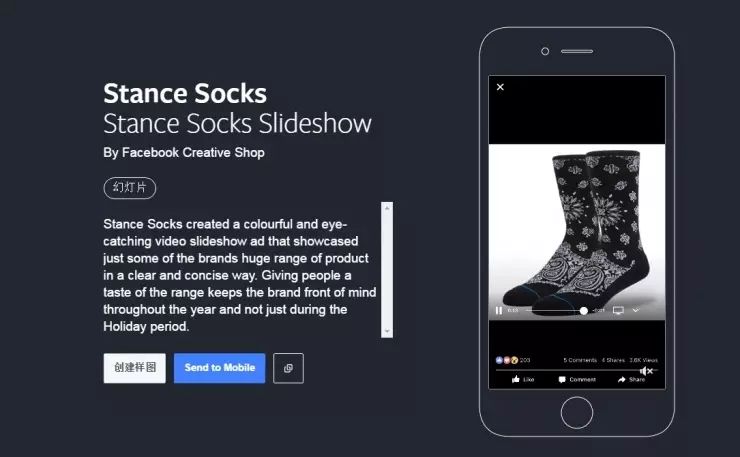 ▪ Ads: H5 ads similar to WeChat's Friends Circle, which provide users with full-screen interactive experiences through images, videos, text, and links.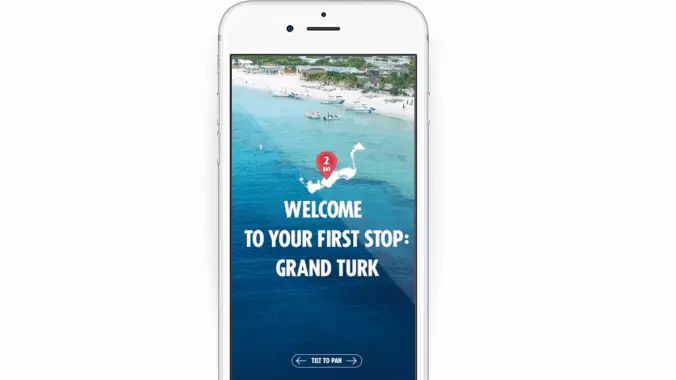 ▪ 360 Video Ads (VR Panorama Ads): This is relatively easy to understand. Because Facebook's own VR technology is excellent, the form of advertising is more interactive and effective than the others, of course, advertising costs are higher.
3, had to mention the News Feed Ads
These six are the most basic forms of advertising that appear in Facebook's three products. For Facebook ads, there's another form that has to be mentioned that's very popular with advertisers: News Feed Ads.
News Feed Ads, also known as streaming ads, insert ads into a user's freshness to match different presentations for users for different content sources. The innovative form of the ad was launched in 2011 and launched in 2012. In its four years on the market, its main advertising business has brought in nearly $40 billion in revenue for Facebook.
For this form of ad, Facebook has four features on it:
▪ Suggested Page (a public page you might like): This feature is designed to connect users to more people or objects so that content can be displayed in the user's "new things."
▪ Page Post (Public Post Promotion): Because there are as many as 1,500 new things that appear in users every day, it's hard for the average user to read so much information. Facebook is able to access the page as long as they pay more for the promotion, taking into account the need for advertisers to promote the public.
▪ Suggested App (an app you might like): This feature appears very widely, I believe that everyone in the domestic Sina Weibo, Taobao and so on to see vomit. According to LianCho, a former Facebook engineer, the feature gives good feedback on ad performance, especially in the gaming industry.
▪ Video Ads: This is similar to the one mentioned earlier, just the page that appears is different.
'These four features now have the highest ad conversion rates for Video Ads, followed by Page Post and Suggested App, followed by Suggested Page at the bottom,' Mr. Lian told Leifeng.com. But Facebook is also developing new forms of advertising.
According to AdRoll's 2014 survey, ADS ads that appear in News Feeds are 49 times more CTR than traditional banners in the right column, and Facebook's own Like, Comment, and Share features make advertisers particularly interested in this form of advertising. More industry insiders say one of the big reasons Facebook has turned a profit is the contribution from revenue in that form of advertising.
Google's advertising business is also under threat as Facebook's advertising content patterns continue to grow. According to eMarketer, an analyst, Instagram's ad revenue this year is likely to outsanth Google and Twitter's mobile advertising revenue.
What AI technologies does Facebook use in its ads?
While Facebook's ads are more traditional than Google's, its user data is better. Even former Facebook employees commented on their former owner's ads, "Facebook knows what people like." The reason behind the analysis is that, in addition to Facebook's billions of users, its AI technology contributes a lot to this effort.
By using AI technology to scan users for status updates, uploaded images, videos, check-ins, likes, and even Linked Apps, Facebook is able to generate users' digital profiles and user portraits for intelligent delivery and precision marketing services.
As Lei Feng.com previously reported:
At Facebook, two labs lead the way in AI, one is the FAIR lab led by Yann LeCun, which favors basic AI research, and the other is the AML (Machine Learning Applications) lab, which favors machine learning applications and is responsible for landing AI technology in Various Facebook products.
The two work closely together in conjunction with their own priorities. Among them, AML Labs became led by Candela in 2015. AML aims to develop better algorithms to improve Facebook's bottom line in all areas of ranking, advertising, search, language translation, speech recognition, automatic video captioning, and natural language understanding. In 2012, Candela joined Facebook as head of advertising, aiming to reform the company's advertising operations with machine learning to make ad delivery more relevant and effective. So, after three years, he was transferred to lead AML Labs and manage the advertising department, which was an opportunity for Candela and Facebook.
The reason for this is that, in the case of Facebook's advertising business at the time, it needed a system that human work could not achieve, that is, an instant prediction of the number of ad clicks. Finally, Candela's machine learning-based approach led his team to create a new system that succeeded in achieving this capability. This time, the move also convinced Candela that the system could be extended to more services.
Based on this, facebook has made several attempts at AI technology applications in its advertising business over the years through collaboration with FAIR Labs.
1, the establishment of machine learning platform
Candela led his team to build a machine learning platform to get more high-quality data, Lei Feng reported earlier. Facebook is known to have more than 1 billion daily users, so the company generates a lot of data every day. The machine learning platform is continuously trained on the basis of this data. When they start testing, they can also have an instay sample of user behavior. "This has made the ad team very fast, from launching a new model every few weeks to launching a new model every week," says Candela. "And these models will eventually become a platform, the biggest advantage of which is reusability."
2、FB Learner Flow平台
When the platform was first established, Facebook's AML team focused on five elements: performance, reusability, automation, systems, and the application research community. Since the platform was established, the "reusability" of the platform, while limited to Facebook's internal use, has surprised the entire AML team.
Take Instagram, for example. Last June, Instagram began sorting its News Feeds, a feature that several of the company's engineers did in a very short time. In previous years, the same Feed feature was a big project that required a build-up process from nothing to nothing. So much of this progress can be attributed to the reusability of the platform, where engineers can build their own algorithms based on WorkFlow released by other engineers.
Candela says that assuming Facebook has a new vertical advertising business that specializes in rich media ads on News Feeds, the team in charge of the work will be able to crawl through every experiment and product prototype developed by the entire company on the platform when it doesn't have many experts in machine learning to capture modules that meet its goals.
3, Deep Text system
In the case of natural language, another of AI's underlying technologies, AML has built a "Deep Text" system that combines machine learning to help Facebook with more than 4 billion translations a day. In addition, the system can understand the contents of thousands of messages in more than two dozen languages in less than a second.
By training neural networks and testing models using real data, Facebook has been able to explore very subtle language differences, pinnaps out which user is asking about a restaurant or mall in an area, triggers an instruction, and displays the relevant link on the user's News Feed. And when someone shares a recommendation, machine learning also shows the location of the restaurant or mall on the user's News Feed.
As mentioned earlier, features such as Suggested Page and Suggested App in News Feeds are not related to the system's support. Pushing ads on that page, in particular, will follow the system's text processing, as well as Facebook's AI foundation technology, to increase the intelligence of your ads.
4, Lumos computer vision platform
For all images and videos on Facebook's platform, the AML team has also built a machine learning vision platform called Lumos to better handle them. The platform is seen as Facebook's "visual cortical" and everyone in the company can use the various features of the neural network on Lumos to build their own models.
Facebook's Instagram, Messenger, WhatsApp and Oculus all use this visual approach, according to Lei Feng. In the long run, Facebook will also integrate Lumos with its natural language platform to ensure what content is shown to users on News Feeds.
In fact, with the continued research of fair and AML labs, Facebook's use in AI-plus advertising is bound to be an ongoing exploration process. As Candela said at this @Scale conference, Facebook would lose its existental roots without AI. In an environment in which advertising has become one of the most successful areas of AI business, Facebook is bound to pay more attention to it.
For Facebook, AI-plus advertising is not only a "big money tree" but also a success story that can be extended as a model to other products and businesses. Facebook can also be proud of Google and Microsoft for its external competition.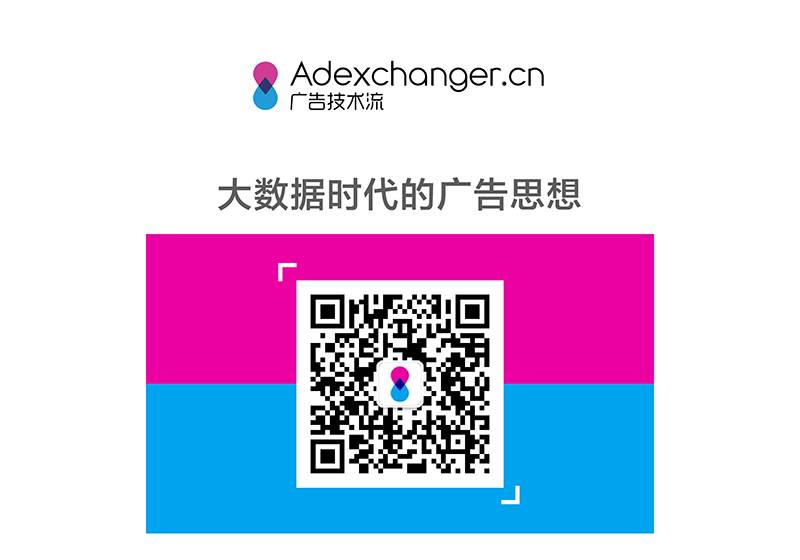 ---