Facebook updates its ad-charge model to no longer charge for likes, shares and comments

The public number reprinted the Hugo's article, please indicate the source

Facebook's likes are considered by some foreign sellers to be one of the six most useless marketing methods, and measuring natural search traffic by likes is a bad way to measure them, and worse, you have to pay.
But Facebook has updated its CPC ad model, and advertisers no longer have to pay for likes, shares or comments.
"We have updated the CPC, and the updated CPC algorithm only calculates "link clicks" - such as links to specific ad content," Facebook said, according to a July 9 report in foreign media. "
The content includes the following aspects:
Click to visit another website;
Click to create a call to user behavior, such as the "show now (buy now)" button;
Click to download the app;
Click on Facebook's canvas apps;
Click to watch a video from another page.
However, they also said: "If an ad has a lot of sharing and likes, which indicates that the content of the ad is communicated to the right people, can make the ad more effective, customers can still use comments, likes and share these features, users can choose their favorite advertising methods." "
So now Facebook likes don't cost you your ads, but "clicklinks" still cost you money. Facebook uses algorithms to determine the relevance rating of each ClickLink ad, which is a quality rating method. This also determines where and how much your Facebook ads cost.
Facebook's decision not to include likes in the CPC doesn't mean that the value of likes has fallen, but smart marketers can take the opportunity to reduce ad costs without paying extra for better ad locations.
So what do users need to do with the new CPC algorithm? Facebook says if you buy an ad service through a Facebook interface, such as Ads Manager or Power Editor, you don't need to do anything else right now. Ads Management or Power Editor will share information about the new CPC algorithm. They will also be notified in the event of a change.
If you are purchasing a service through a marketing partner, you need to contact your marketing partner to find out when they will adopt the new API in order to cope with the new CPC algorithm.
If you purchased the ad service directly through the API: version 2.4 of the API has been announced and you will be able to purchase a new version of the CPC advertising service from July 8. If necessary, you can continue to use the old CPC advertising service until October 7 this year.
Users are advised to continue using the ad features of likes, comments, and shares, as they are still the way to expand their natural search. Of course, if no one is really involved in your ads, you might as well try the new version of the CPC advertising service, but the cost per click has increased. (Compiled/Hugo.com Zhang Kaiyan translated by He Zhiyong)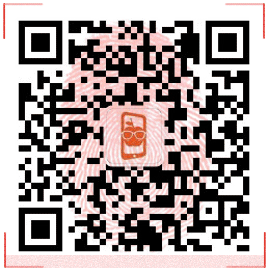 Press and hold QR code and pay attention to Hugo WeChatcifnews
---