Facebook ad delivery tips, it's just no longer practical!
Click on the blue letter to follow more tips for Philippine e-commerce sales!
Before Facebook ads run, we first need to know where Facebook can display ads, what they look like, what form they show, and then be able to select the most appropriate ads for their product features.
Facebook ad format (presentation)
1, video advertising, support in-film interstage video.
2, picture ads, support 360-degree panoramic photos.
3, rotation ads, you can display up to 10 images or 10 videos in a single ad, and each image and each video can be set up a dedicated link. With more creative space for advertising within a single ad, you can highlight different products, show specific details of a product, service, or promotion, or use multiple carncast ad images to tell a brand development story.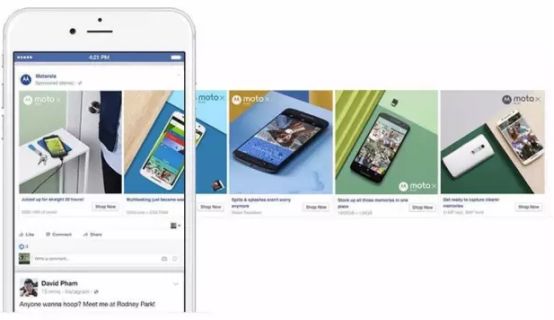 4, boutique column ads, usually including a main cover image or video, as well as the display of more than one product picture below it. When users click on a boutique bar ad, they are directed to an instant full-screen experience interface to increase engagement and stimulate interest and purchase intent.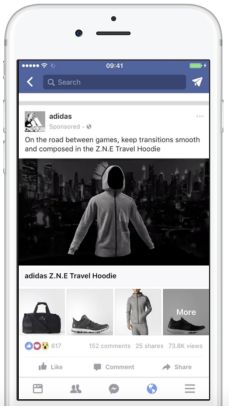 Specific specifications for the various ad formats can be found in Facebook's official description:https://www.facebook.com/business/ads-guide
Facebook Ad Places (Show Location)
1, News Feed: user friends of the News Feed list, ads in the form of News Feed, similar to WeChat's circle of friends.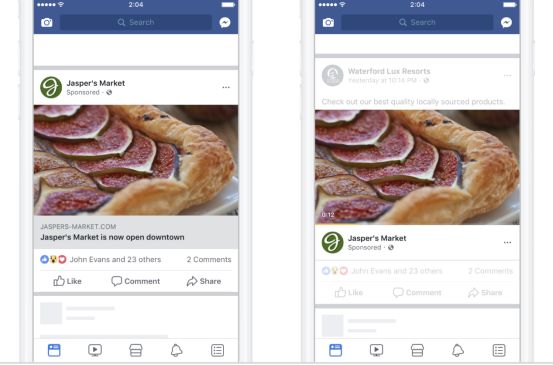 2, that is, reading: News Feed articles, can be read by users in the article inserted ads.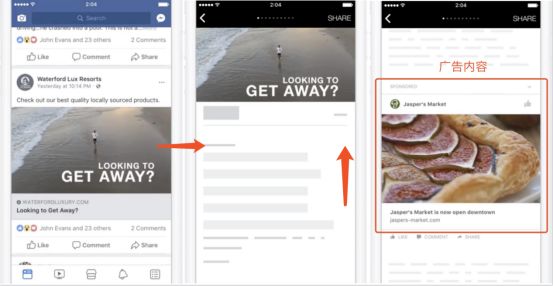 3, video interstage: can be inserted in the user's video 5 to 15 seconds in the video ads.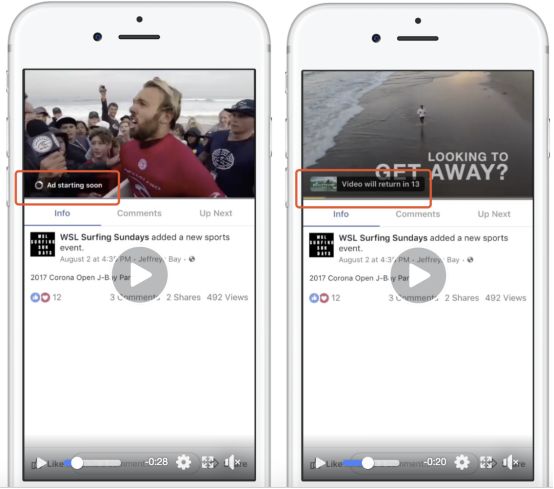 4, pc side right column: only to use the computer to access Facebook users show.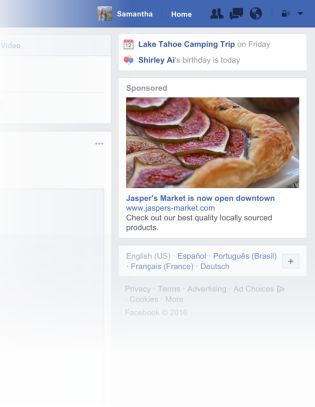 5. Recommended videos: Run video ads in Facebook's recommended video feeds and Facebook Watch feeds.
5-1, recommended video dynamics: When users open a video from News Feed, they will watch the clicked video in a list of recommended video dynamics. This layout allows you to insert video ads between recommended videos.
5-2, Facebook Watch Live: Can be shown with other videos in the Mobile Facebook Watch Feed.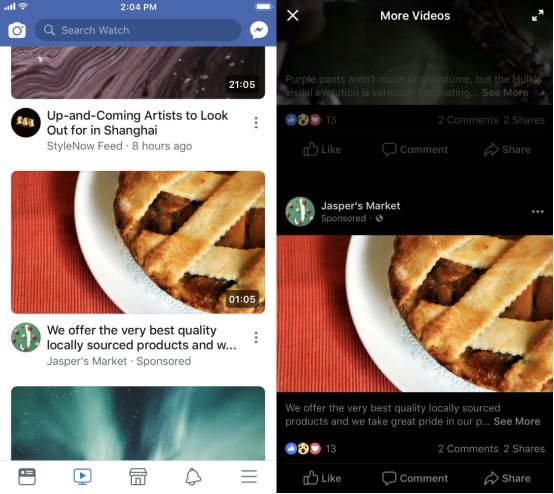 6, Facebook Marketplace: a platform for users to discover and buy goods. When people use Facebook to shop at Marketplace, ads appear in Marketplace along with other related products and services, and customers interested in your product can click on ads to go to your site to learn more.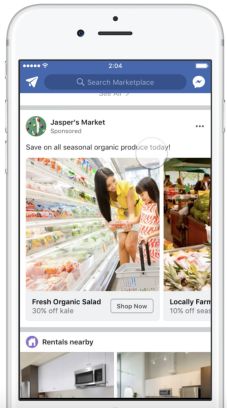 7, Facebook snap: ads will be displayed in Facebook, Instagram users in the snap. Only people who browse Facebook and Instagram can see snap ads.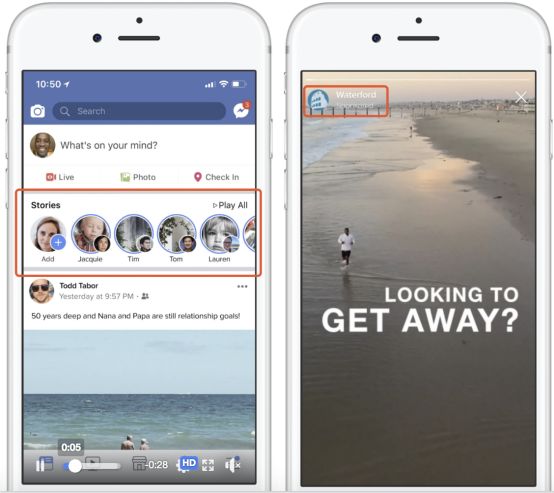 8, Instagram: On April 10, 2012, Facebook announced its $1 billion acquisition of Instagram. So Instagram is also a Facebook product, and Facebook can advertise on Instagram's feeds and snaps.
8-1, Dynamic: Ins users follow the account's News Feed, similar to Weibo.
8-2, Snap: Ads will appear in Instagram users' snaps. Only people who browse Instagram can see snap ads.
9. Messenger: Facebook's instant messaging app, similar to WeChat. Sellers can send messages and ads to fans through Messenger.
9-1, Inbox Ads: Ads appear between conversations in Messenger's inbox. When a user clicks on an ad, they can jump to the target location you selected during ad creation.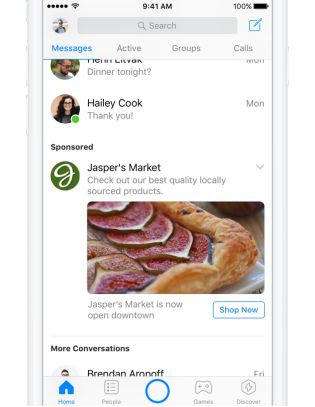 9-2, Messenger Snap Ads: Ads appear between natural snaps in Messenger Snaps, similar to Facebook Snaps and Instagram Snap Ads. Advertisers can use messenger snaps to increase the reach of Instagram Snaps and Facebook Snap campaigns.
10. Audience Network: Ads that appear in different forms (banner ads, in-screen ads, native ads, incentive video ads, video slots) in other apps that work with Facebook.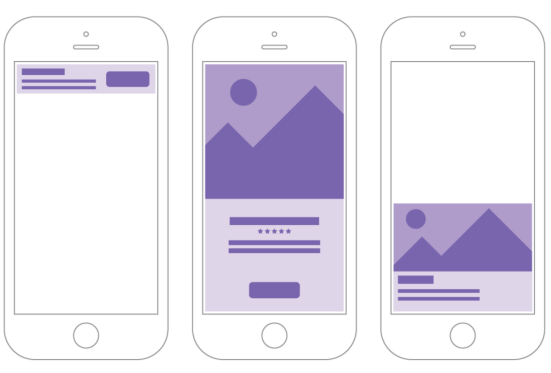 Set up steps for Facebook ads to run
Before you go into the specific steps, you need to describe Facebook's advertising architecture. Facebook ads have three levels: campaigns, ad groups, and ads. One campaign can contain multiple ad groups, and one ad group can contain multiple ads. Therefore, the process of creating ads is also set up in the order of campaigns, ad groups, and ads.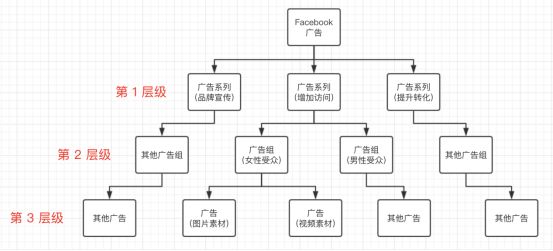 Step 1: Set up your campaign
This step is mainly to choose your advertising goals, that is, what effect you want to achieve in this ad. Facebook's advertising goals are divided into three categories: brand awareness, purchase intent, and behavioral transformation. It corresponds to three stages of product sales from 0 to 1: let the customer know your brand, then increase the customer's participation to express their desire to buy, and then convert it into a final sale through offers or other methods.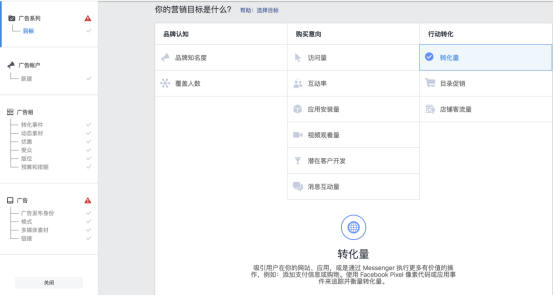 1. Brand awareness: Increase the overall visibility of your brand by showing ads to people who are more likely to follow the brand, or to as many people as possible within your target audience.
2, purchase intention: for example, to attract more people to your Page or through comments, sharing and likes to interact with your posts, promote people's likes to the brand. Or increase the number of users visiting the site, giving more users the opportunity to learn more about your product or service and increase their likelihood of buying.
3, behavior transformation: to translate into targeted advertising to motivate users to perform valuable actions in your site, such as purchase, membership, etc. To track and measure conversions, you can install Facebook pixels to your site.
Step 2: Set up an ad group
This step is primarily about setting up your ad strategy, with three main things to do: define your ad audience, choose where your ad will appear, set your ad's budget, and when.
1. Define ad audience: You can define your core audience based on attributes such as region, age, gender, interests, and user behavior, or create custom audiences based on the mailboxes of old customers and site visitors, or create lookalike audiences that share the user characteristics of existing customers.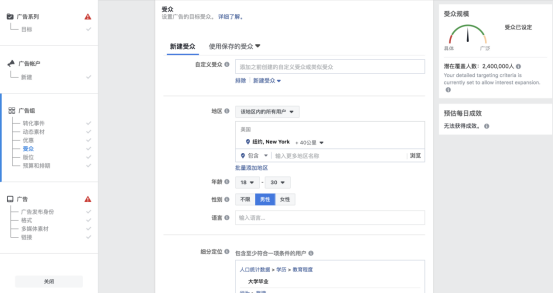 2, choose the ad location: specific ad location as described above, you choose the ad target is different, you can use the display location may be different, but at least one of the above.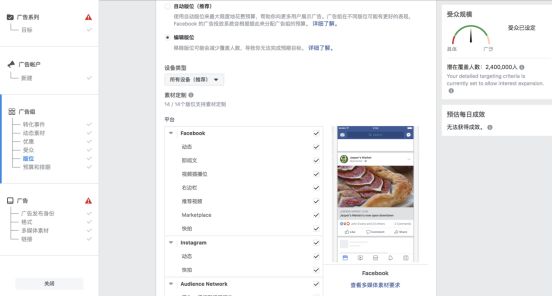 3, set the ad budget and delivery time: you can set the maximum daily budget of the ad or the total budget of the entire campaign, to avoid poor advertising performance and continue to cast, beyond their own affordable range. In addition, you can set up ads only at certain times of the day, such as from 9 a.m. to 9 p.m.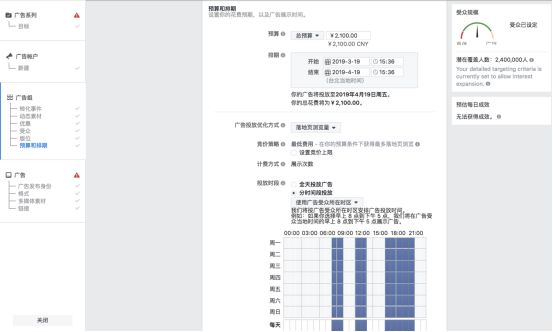 Step 3: Set up your ad
When your goals and strategies are set, you're about to start thinking about your advertising ideas. Design a beautiful, eye-catching ad by formatting your ads, video/image materials, text, and linking your ads to landing pages. Specific ad formats as described above, videos, images, etc. can be supported.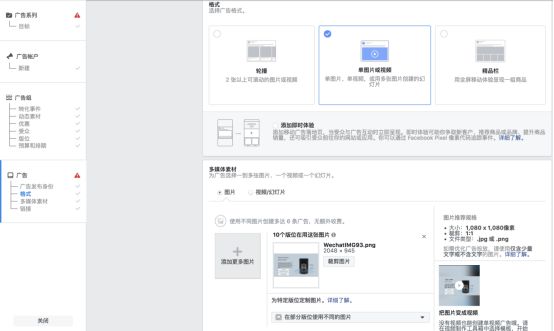 Once you've completed these 3 steps, you can start publishing and wait for your ad review to pass before you can officially launch it. During the delivery process, you can track the performance of your ads in real time through Facebook's ad management tool, increase your budget for ads that work well, or turn off ads that don't work well in time.
Follow KaiaProfessional e-commerce information in one hand!
Content comes from the network, intrusively deleted
Follow the subscription number
E-commerce solutions expert
Selected professional advice
Fast beach Philippine e-commerce market
The guest officer is watching
---