15 years of digital advertising spending in Thailand: Facebook and Google have become the most popular advertising platforms
"Why do fish in the deep sea grow so ugly?"
"The deep sea is dark, no one can see anyone, we will grow casually"
Digital advertising spending, watching this ad shoot more than the movie NB country.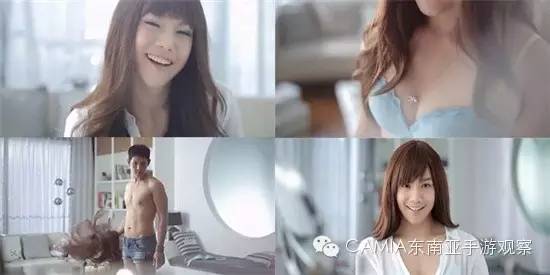 As we all know, Thailand is a country where advertising is more NB than movies. Naturally, there's a little more attention to advertising than movies. As 2015 quietly passed, how have Thailand's digital advertising performed over the past year?
Listen to what the Thai Digital Advertising Association (DAAT) and TNS say

Digital advertising spending continues to grow, but at a slower pace
In 2014, Thailand spent 6.115 billion baht (about 1,126 million yuan) on digital advertising, up 44% year-on-year;

In 2015, it reached 8,084 million baht, up 32% year-on-year, and in last year's report, the forecast for 2015 was 33%.

Digital advertising spending is expected to reach 9,927 million baht in 2016, up 23% year-on-year.
On a trend-by-trend level, growth has continued, but growth has started to slow, averaging 10 growth points per year.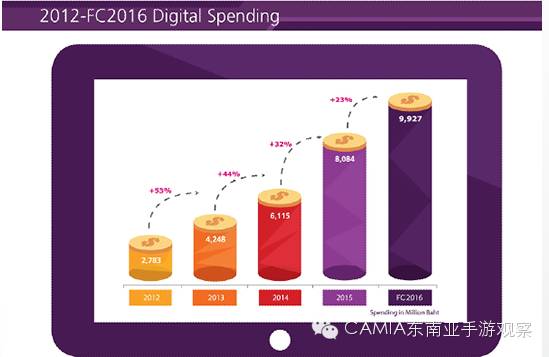 The communications and automotive industry continues to be a leading digital advertising player
In 2015,Thailand's telecommunications and automotive industries spent 974 million baht and 918 million baht, respectively, far more than any other industry.Advertising spending in both areas is expected to continue to grow significantly in 2016, exceeding 300 million baht (about 55.26 million yuan). In addition, beauty salons and household items are also major advertising expenditure.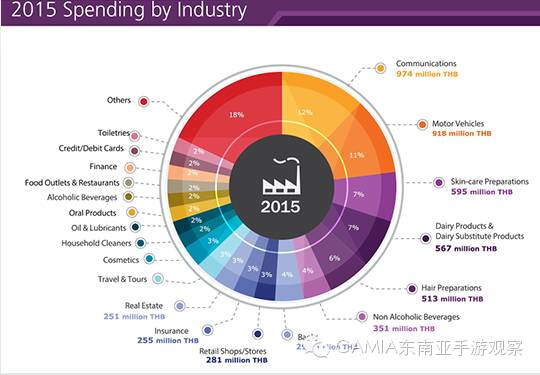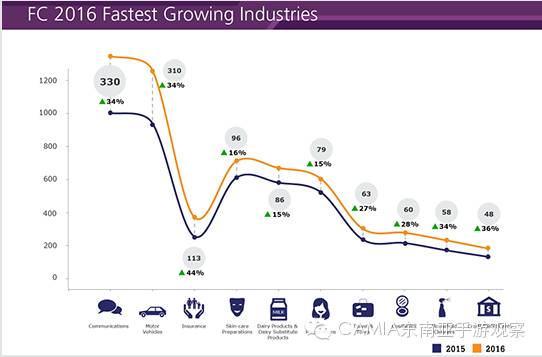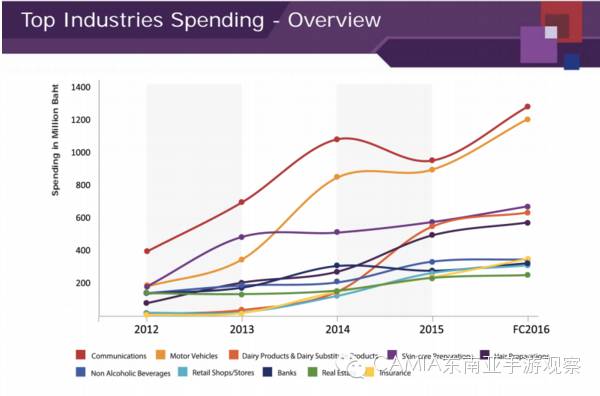 Facebook and Google became Thailand's most-advertised channel platform in 2015
Launched in 2015FacebookSpending on advertising platforms exceeded 1.9 billion bahtAbout.24% of all digital ads,Year-on-year growth of 97%;Surpass Display for the first time。YouTube, on the other hand, is almost in step with Facebook, accounting for 20 per cent, up 89 per cent year-on-year.
No doubtFacebook and Google (YouTube) became ThailandThe channel platform with the most ads in 2015.In addition, it is worth noting that thailand's digital market is quite attractive.Line and some of Thailand's best-known websites, such as Sanook and Mthai, are also beginning to infiltrate。 In 2016, spending on digital advertising in Thailand will continue to increase, while the share of major advertising platforms will increase as the market expands. At the same time, the report states,Line will grow significantly in 2016.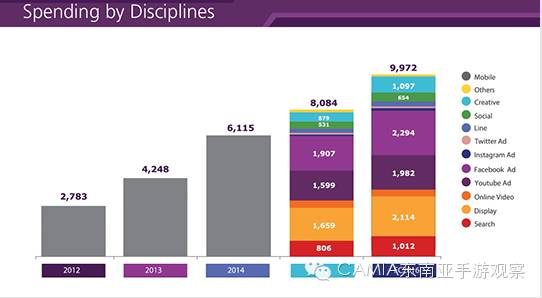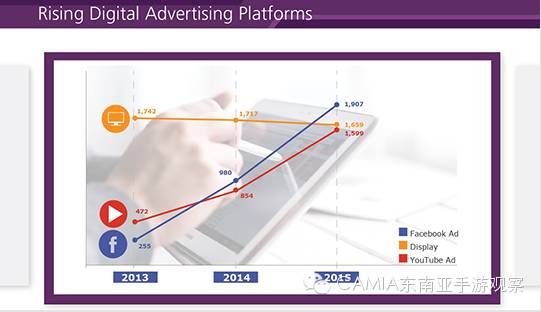 ---
Huawei China's 4K Ultra HD large screen solution is the first to be used in Indonesia

Customer satisfaction has risen by 30%, and Thai operator dtac plans to expand 4G services to 878 counties across the country in Q3


BBM launched in IndonesiaBBM Life features to browse the latest news

LinkedIn Singapore has opened a data center to get out of the US for the first time

Whatsapp opens terminal encryption deployment, winning early Indonesian conquest control
Indonesian e-commerce company Tokopedia has received a new round of financing of $147 million
---