Off-site draining tips - How do I create a Facebook ad?
Yesterday, Xiaoding shared with you the five tips of cross-border selection, today went straight to the theme, to share the skills of the out-of-station flow:How do I create a Facebook ad?
设置Facebook Business Manager

If you don't have a personal Facebook account, the first stepis to beCreate a personal account. Next, you'll need to create a separate Facebook page for your business before you can create one that allows you to run ads for the pageBusiness ManagerAccount.

First, go to the Business Manager home page and click Create An Account in the upper right corner. You need to use a personal personFacebookEmail and password login for the profile.


Then., enter your company name and email to set up your Business Manager account. And then.Click Done.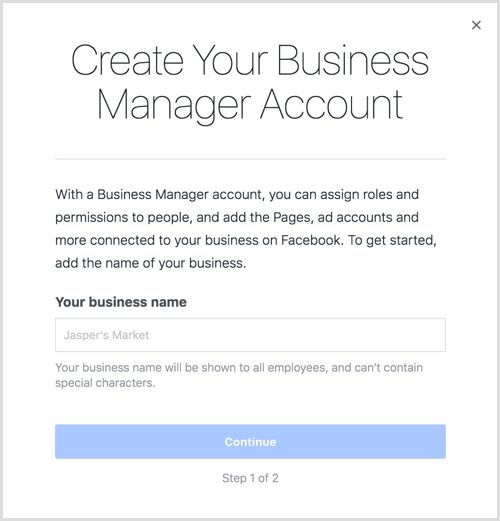 Now you're ready to add a Facebook page to your new account. In.Business ManagerOn the home page, click Add Page.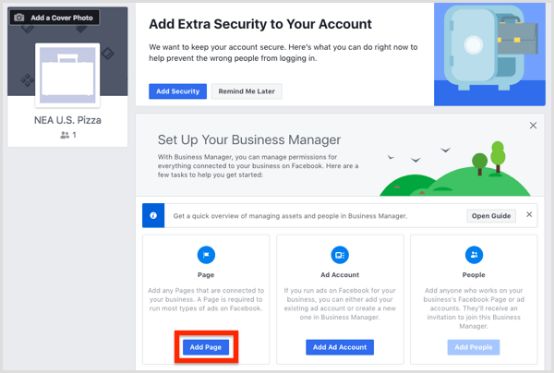 In the next window, click Add Pages under Add your own page, and then select yoursFacebookPage and click Add Page, your page is now addedBusiness Manager。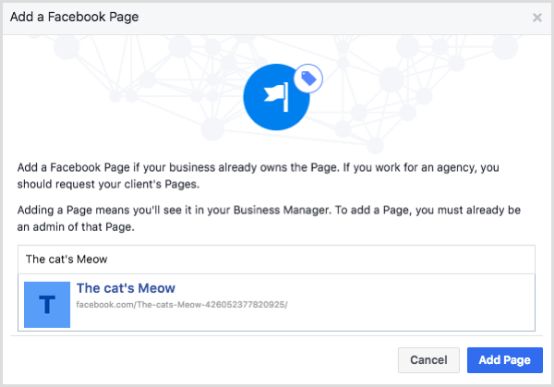 Next, you'll need to add your Facebook ad account. In.Business ManagerOn the home screen, click the Add ad account button.
Here, you can add an existing ad account or create a new one.

If you're creating a new ad account, you can use a name that makes it easy to determine its purpose when you name the new account, and the name doesn't appear publicly.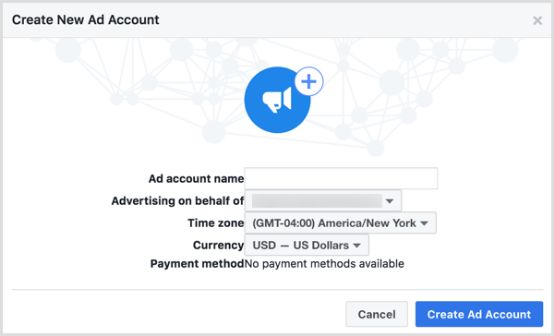 When you're done, click Create an ad account and you'll have the basis to start running ads through Business Manager.
Install the Facebook Pixel
To set up the basics of Facebook ads, you'll also need to install them on your siteFacebook Pixel。 Although usedFacebook Pixelis optional, but it provides a key benefit for advertisers.

Pixel is the tracking code, allowedFacebookIdentify people who have visited your site, create custom audiences for those visitors, and then show ads to those custom audiences. (These ads are redirect ads.) )PixelIt can also help you identify potential customers based on the similarity of the people who visit the site, also known as similar audiences.


To start adding a Facebook Pixel to your site, open itBusiness Manager, click the menu icon in the upper left corner, and then select from the Measures and Reports columnPixelOptions.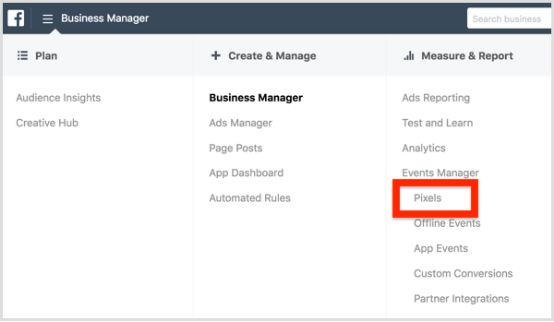 On the screen that appears, click CreatePixelbutton. In the creationPixelBefore you do, be sure to read and understand the useFacebook Pixelthe term. Then checkPixelname, and click Create when you're ready.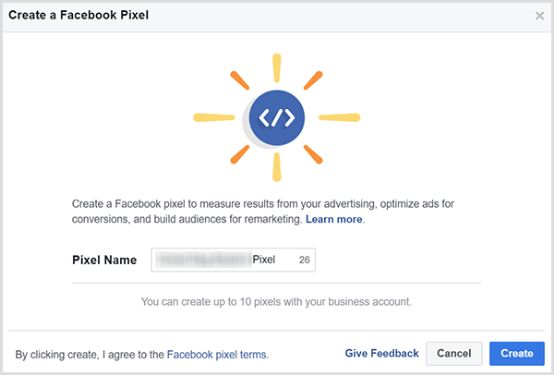 Create the Pixel and display "Install."PixelCode dialog box. Choose from three options that you plan to use for installationPixelMethod: Use tag manager to manually or e-mail code to developers.

For this example, select the "Install your own code manually" option. When you click this option, scroll down to see
The Pixel code to copy and paste into the site title. To copy the code, you can click the Copy code to clipboard option.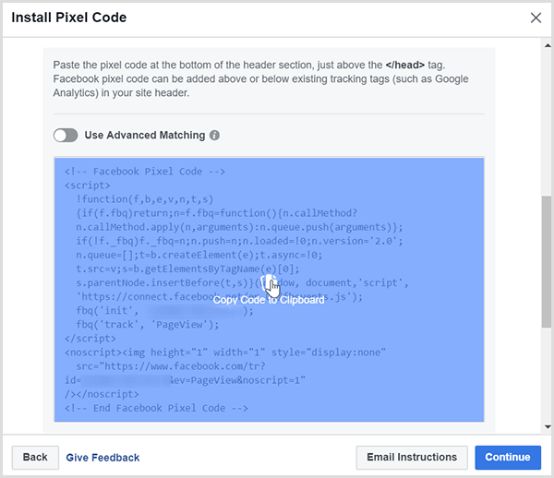 The steps to add a Facebook Pixel code to your site depend on how you set up your site.

After installing Pixel on the site, scroll down to InstallPixelCode at the bottom of the dialog box to test if it fires correctly. Just enter your website address and click the Send Test Traffic button. If the Inactive status of the test feature does not show changes, ads are usedPixeltroubleshooting and repair are required.

When your Facebook Pixel is running, click the Continue button.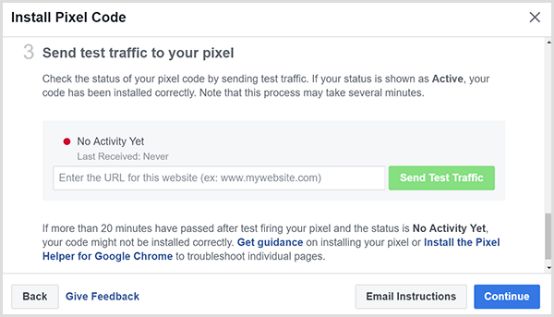 On the next screen, you can set up event tracking for each page that the customer visits. Think of events as actions that customers can take on your site. Suppose the customer makes a purchase and then sees the thank you page. If you set up the Purchase Event Pixel on the thank you page, you can distinguish between the person who made the purchase and the temporary visitor.

Setting up an activity, such as a buying event, is important because you can show targeted ads to people who buy goods or services, and you can use similar audiences to target potential customers who match your current customer profile.

You're in "Install."PixelThe event options you see in the Code dialog box include Purchase, Build Lead, Complete Registration, Add to Cart, and View Content. To view the code you copied and add it to the web page to track the event, click the switch next to the event name.

For example, you can see the details of Purchase here.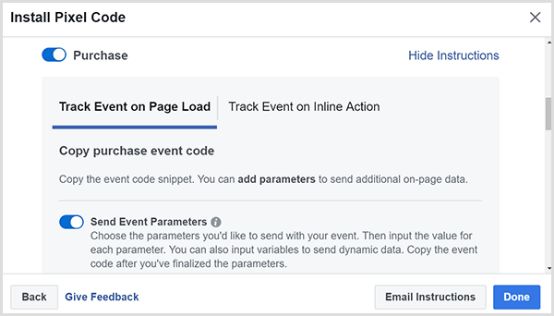 Tip: If you're using a Chrome web browser, you can use itFacebook Pixel HelperThe extension sees yoursPixelwhether it works and understand thatPixelHow it is implemented on other websites. With this extension, you can identify the general rules on each sitePixeland eventsPixel。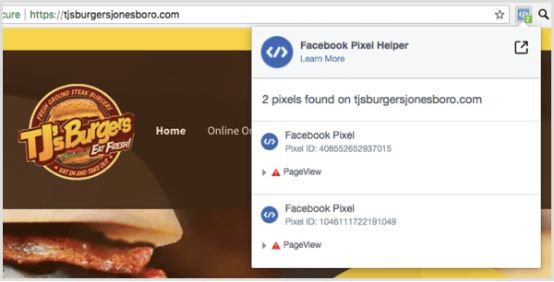 If your Pixel is installed correctly, you'll start to see itTJ's Burgersactivities.

Create Audiences for the target user 

With the Audiences tool, you can create and save the audiences that are most relevant to your brand.
To access this tool, open Business Manager, click the menu icon in the upper left corner, and selectAudiencesOptions.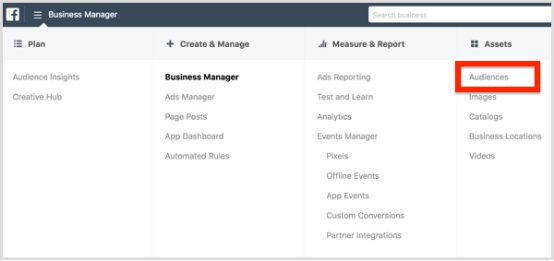 Open for the first time"AudiencesTool, it asks about the type of audience you want to create: Custom Audiences, Similar Audiences, or Saved Audiences.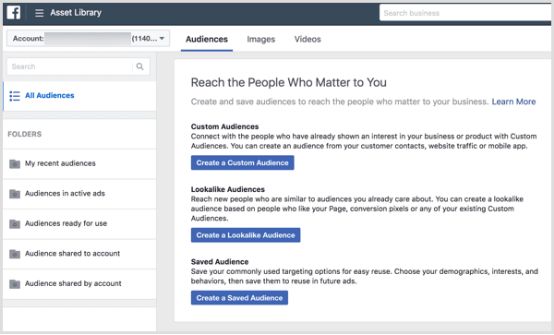 Custom audiences act on customers' actions against your brand, such as interacting with your Facebook page.

Saved audiences are people who share certain behaviors, interests, or demographic characteristics. If you're a local business starting to use Facebook ads, the saved audience might be a great way to start showing targeted ads.

To create a saved audience, click the Create saved audience button and name your audience to help determine who it's targeting. From there, you can select the properties that you want to include in your saved audience.

For example, if you're a local business, make sure you limit your audience to people in your area. Depending on how far people buy from your address, you can even limit it to a radius, such as 10 miles.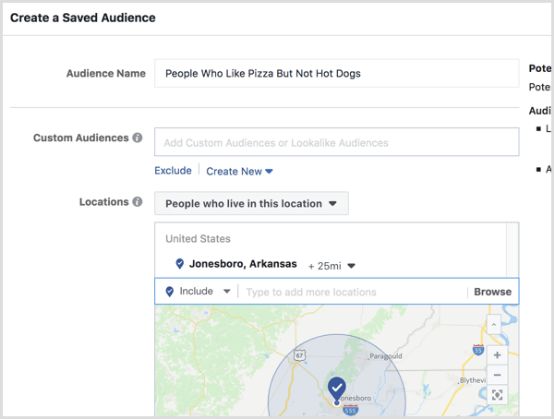 In addition to location, you can also target people who meet a specific group of people or have specific interests and behaviors. You can find these options below the geolocation options and simply scroll down to find them. For example, if you own a pizza restaurant, you can target people who like pizza. Simply enter Pizza in the detailed positioning area.

You can also use exclusions or add a second property to narrow your audience.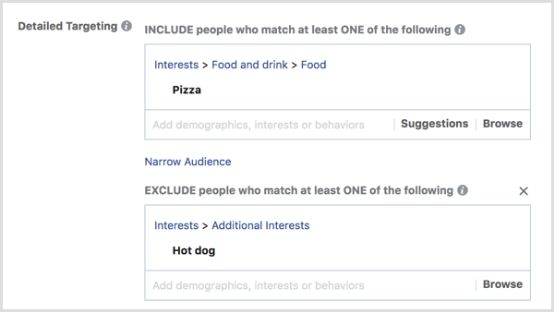 Click on theCreate Audience"After the button, it will be saved and you can choose to create itFacebookTarget this audience when you advertise.

Create ads from your Facebook page
Open Ad Manager.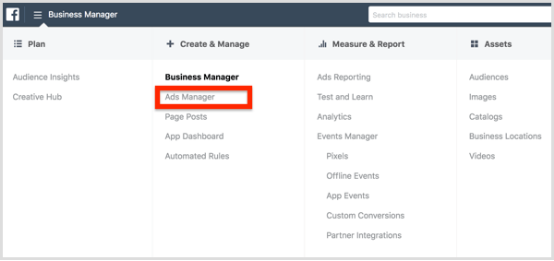 In."Campaigns tabOn, click Create.


Now you are asked to choose a target. Marketing goals are divided into awareness (the number of people who can view your posts), consideration (the number of people who can be interested in your product), and conversions (ultimately getting people to buy your products or services).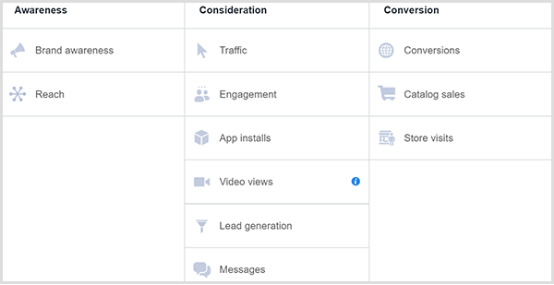 Choosing the right goal depends on your marketing strategy. You can choose from a wide range of methods, and you can decide which one is best for your business.
Once you're selecting your campaign goals, you can create an ad set. Here, you can choose the audience you want to target, choose where to show your ads (you can see them through Facebook's ad platform), set a budget, and decide when to show your ads.

For audiences, you can choose which audiences you've created and saved, or you can create and save your audience when you set up your campaign.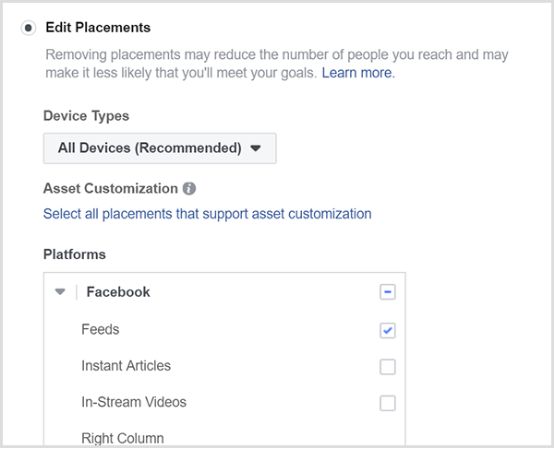 Next, you can decide how much you want your ads to cost and when you want them to appear. If you're not sure how many ads you're running or how long you're running them, you can start with a low budget of $30 and run your ads5Days.
After clicking "Continue" you can create a customer in the browseFacebookwhen you see the actual ad. If you have more than oneFacebook PageMake sure you select the page associated with the ad you want to display.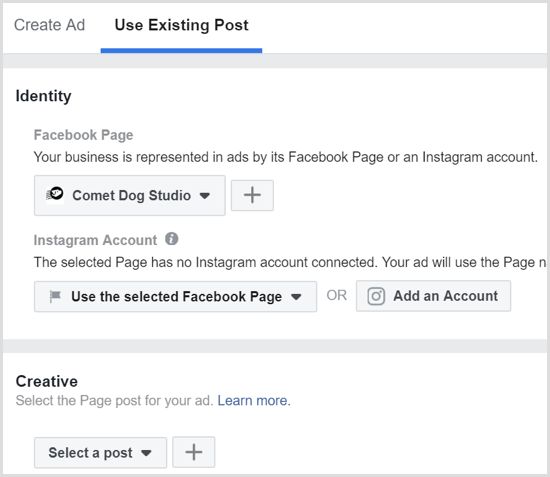 When you click Confirm to create an ad, all options appear on the Ad Manager menu.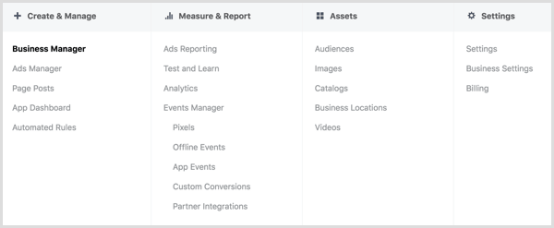 Selected fromwww.socialmediaexaminer.com
ok, today's dry goods temporarily shared here, Xiaoding with Ding selling small sisters here wish everyone can run to the big sale, happy weekend Oh!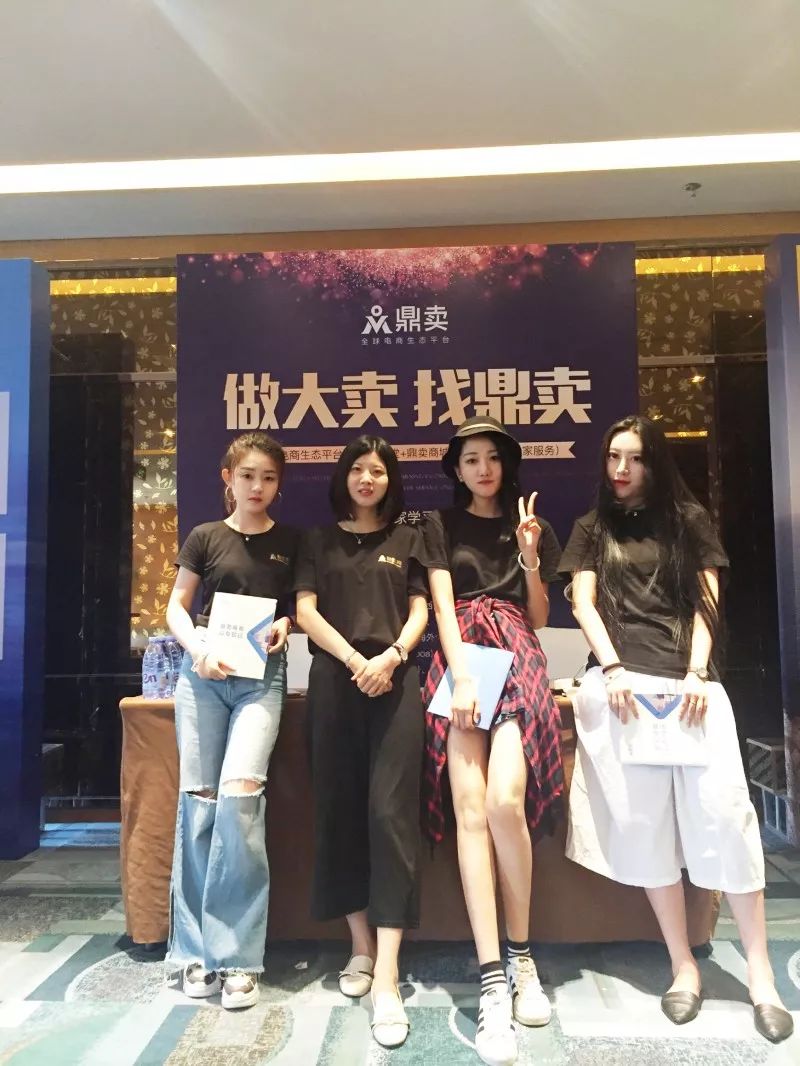 ---