Dry goods Facebook's financial lending and insurance advertising policies and notes
2020 is a challenging year for many start-ups. Many fintech companies in Southeast Asia have gone from panic in the early days of the outbreak to calmly making plans to keep their companies running.
Q3 since the beginning of the year, the overall outbreak has been effectively controlled, and businesses are gradually recovering. In order to enable advertisers to recover smoothly in the post-epidemic phase, immediately go out to sea for everyone to organize a "Facebook financial loans and insurance advertising policies and precautions", so that you accurately avoid mine zones, rest assured that the sea!
FB Financial Lending Industry Notes

To promote financial and insurance products on the Facebook platform, the following conditions must be met:

1. Information must be fully disclosed on the login page, which includes:
Clearly indicate APR or interest rate on the floor page;
Information such as annual interest rates, fees, loan terms, and any other associated fees that may arise must be clearly described on the product landing page (if the handling fee is 0 must be clearly stated, and if the handling fee or other fees are subject to change due to changes in the amount borrowed, the percentage or amount floating upper and lower limits must also be clearly stated);
indicate the address of the company entity providing this product on the landing page;




Term of loan (not available for mortgages)
2. Users may not be asked to provide personally identifiable information on the login page(PII,即Personally Identifiable Information)
For example: personal credit card numbers, government identification (social security numbers, license numbers, passport numbers, military ID cards, etc.) for specific bank details (bank account/route numbers), etc.
3. All advertisements for financial and insurance products and services must be directed only to users in the age group over 18 years of age.
4. Advertisements shall not advertise payday loans, salary advances, bail services or any other short-term loans required to meet people's needs before their next payday.A short-term loan is a loan with a term of not more than 90 days.
5. Non-discrimination policies must be accepted, not for personal characteristics, such as race, gender, age, sexual orientation, health status, etc.
6. The promotion of lending products must first complete the relevant advertising account to complete the Sensitive Targeting certification(Please note that all accounts promoting lending products need to be certified or the ads placed will be considered illegal), and the certification link: https://www.facebook.com/certification/affinity
FB financial advertising violation case reference
1. Advertisements may not promote financial products and services that link misleading or deceptive promotions.
Prohibited: First token offering, binary options, CFD trading.
2. "Quick Loan"

A 5-minute quick loan requires no documentation
Guaranteed 24 hours/30 seconds approval to get the loan, fast borrowing
A "quick loan" loan does not need to be filled in with any information to get the loan immediately
"It's so easy to get money" to get a large loan without having to review the user's terms
Description of unconditional quick loans such as fast/quick get money or get money right away
3. Appear on the landing page or ask the user to provide personally identifiable information
A photo of the user holding a personal document appears on the loan app's landing page
Virtual user ID and photos appear in the ad
A description of requesting sensitive information directly from the user (e.g. scanning identification documents, asking the user to provide a bank account)
4. Misleading users
The ad itself promotes loan software, but the apps promoted on the landing page have nothing to do with loans
Creatives such as loan/scan avatars appear in the Loan App that require only a phone number to lend/scan your profile picture
The default is the minimum and maximum loan amount per applicant
By default, each applicant can obtain a loan for a limited month (six months or nine months, etc.)
Appears in the ad video with a specific user name, assuming the user can borrow $XX
The ad video implies that the name and loan amount can be filled in directly with the loan approval
Real money appears in loan ads, suggesting that users can make successful loans
A screenshot of the loan's success appears directly
Ads that pay interest on installments
With the in-depth regulation of platform supervision, fintech enterprises will also face greater challenges, especially some of the large-scale offline enterprises, chaos, pressure will continue.
Benefit time
In order to more standardized sea, successful lightning, October 15Th Japan "immediately out to sea" honored to invite Facebook Greater China technology industry senior marketing consultant Jessica Hsieh and you to share the "fintech out to sea program and policy grasp", from the macro-financial policy and details of the operational level, professional, rigorous for everyone to point out.
Welcome to scan the poster QR code registration, add the end of the text small assistant "dream" WeChat can enter this live event exchange group, to discuss the financial out to sea those things.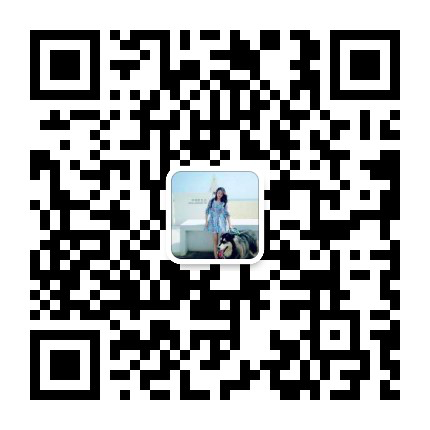 Sweep code to add a small assistant "dream dream" WeChat into the group interaction

Iplayable - Go to sea immediately
Instant Sea is Iplayable's self-media brand, focused on providing high-quality content, Iplayable (Trial Interactive) was established at the end of 2017, is a global market-oriented advertising service platform, committed to helping Chinese companies to provide marketing, the core team from Cheetah Mobile, Baidu, Alibaba and other companies, has a wealth of industry experience, the company and Google, Facebook, Facebook, Tiktok and other international mainstream media have established a good cooperative relationship, successfully serving hundreds of advertisers including Tencent, Xiaomi, San7 Mutual Entertainment, Hero Entertainment, Alibaba, Lazada, Shopee, etc., and has been awarded far-sighted capital, the Real Fund tens of millions of angel investment and the Northern Lights tens of millions of A round of investment, in March 2020 was selected as Facebook China's first accelerated camp.
---