Facebook Group Marketing
Facebook Precision Marketing Series 4:

Facebook Precision Marketing Foundation Tutorials
Part 1: Getting started with facebook's foundation
I. Facebook Profile
Second, choose a suitable VPN
Third, personal page, business page, friends and fans   
Fourth, Facebook group marketing
V. Why the account is blocked - the basic operation of the account and security operations
Part II: The road to practice for Facebook's advertising gurus
First, the growth path of Facebook's advertising gurus
Second, why do you advertise on Facebook?
1, Facebook ads in the mobile side of the absolute lead
2, the operating threshold is low: personal advertising accounts, corporate advertising accounts
3, the black hat gradually withdraw from the stage
What are Facebook ads?
1, Facebook advertising is a technology
2, Facebook advertising is an art
Part III: Facebook Precision Marketing Advanced Tutorials
1, Facebook marketing history
2. The past and present life of Facebook ads
3, the mobile Internet era's most successful Facebook marketing case - Wish platform
4. The essential difference between social media and search engine advertising
5, Facebook personal account, business page and ad account
6. What's the difference between Friends and Likes?
7, Facebook Profile - the basis of FB operations
8. Details determine success or failure: Create a successful Facebook Page
9. What are the similarity and differences between Facebook group marketing and QQ group marketing?
10. Build your own Facebook group: Give your fans a home
11, red people marketing is and is not
12, Facebook advertising management must use two tools
13. Hand in hand to teach you how to create Facebook ads
14, cross-border e-commerce platform sellers how to carry out Facebook traffic source statistics and data analysis?
15. Introduction to Conversion Tracking Pixels (Facebook Pixel)
16, learn to analyze the site's social media traffic sources
17. Tailor-made: Which type of Facebook ad is best for you?
18, one of the lowest-cost Facebook advertising programs: video advertising
19, different: the creation of Facebook video ads
20, Facebook Remarketing: Remarketing God Helps
21, Facebook real-world real-world marketing
22, Facebook ad tool introduction one: according to interests to target
23, Facebook ad tool introduction two: view the same kind of product post information
24, Facebook ad tool introduction three: Graph Search map search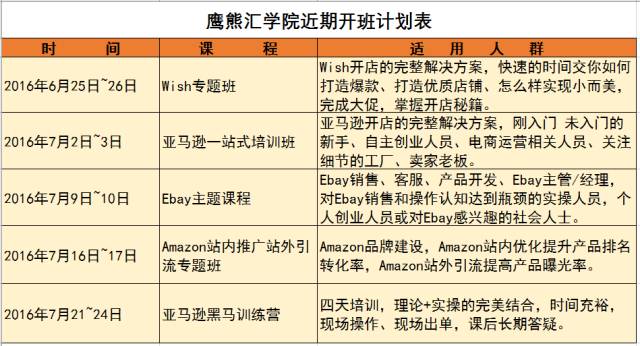 Sign up for adviceBella, Mobile/WeChat:13265570788
---