Digital advertising: Outside of AT, Baidu is the first to become one of the "hundreds of billions of revenue clubs"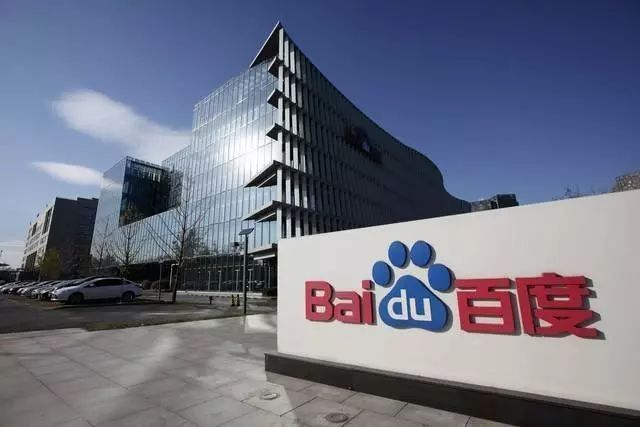 "Advertising revenue of more than 100 billion a year" is not an easy target to achieve, compared with turnover, GMV and other data, advertising revenue can better illustrate the huge traffic ecology behind an Internet company.

In China's Internet, only Ali and Tencent have achieved this goal, and on the first working day of the new year, Baidu CEO Robin Li released an internal letter for the opening year, saying the company's revenues would officially exceed 100 billion yuan in 2018.
From "Two Power Fights" to "Three Kills"
Digital advertising is about to make a big change
In the first three quarters of this year, Baidu's revenue was 20.9 billion yuan, 26 billion yuan, 28.2 billion yuan, year-on-year growth rate for several consecutive quarters exceeded the industry average, if according to this data, Baidu wants to become the third outside at THE into the "100 billion revenue club" giant, fourth quarter revenue must exceed 25 billion yuan. Now baidu successfully completed this milestone, it can be expected that in the fourth quarter Baidu once again achieved above the industry average growth.
There are, of course, other potential challengers in this market, and today's headlines, which fully enjoy the growth dividends of the mobile internet, are one of them. In 2017, the newly-promoted giant successfully achieved its target of 15 billion yuan in revenue, and at the beginning of this year, it called out the advertising revenue target of 50 billion yuan to protect 30 billion yuan, which made the market roar for a while.
But in mid-2018, today's headlines have been met with a double-murder at the business and regulatory levels, on the one hand, Tencent's rapid increase in investment in streaming and short videos, aware of the threat posed by today's headlines, has greatly slowed the growth of today's headlines;
Changes in the economic situation is also a factor of uncertainty, it is worth mentioning that after BAT, JD.com and NetEase and other Chinese general stock companies released Q3 results, they have all lowered their Q4 expectations, today's headlines obviously can not be alone. In other words, it is likely to become an established fact that today's headlines will slow sharply in the second half of the year, and even if today's headlines can meet the year-end target and revenue growth can be achieved at this triple jump, today's headlines will need to achieve an annual revenue target of 100 billion yuan by 2020.
Therefore, in the foreseeable future, the digital advertising market BAT big three will undoubtedly become the absolute protagonist. Interestingly, Amazon's advertising business has also exploded this year, with Facebook and Google almost monopolizing the market. From this point of view, the Chinese and American Internet can be said to be a great way to return, "two strong competition" is about to become "three countries kill."
After AT
Why is Baidu the first to break hundreds of billions?
Judging from this year's financial data, Baidu's revenue grew by 31%, 32% and 27% in the first three quarters of this year, respectively, not only exceeding market expectations for three consecutive quarters, but also far exceeding the growth rate of about 15% of the overall digital advertising market. In the third quarter of this year, Baidu's revenue hit an all-time high of 28.2 billion yuan.
Regarding the rapid growth of revenue, Robin Li concluded in an internal letter, "The company's operating income will officially exceed 100 billion yuan in 2018." This is our accelerated growth, service users a milestone, but also our breakthrough innovation, practice the mission of a milestone! Baidu's revenue is growing so fast that it can't do without three axes: search, information flow and AI.
First, Baidu's mobile transformation of its search business has been very successful.
Starting in the second half of 2016, Baidu announced that it would lay out its content strategy, and Robin Li also revisited content distribution, "Baidu in essence, the core thing is still doing content distribution", the outside world for Li's statement at the time Li Yanhong has been called "stronger and more resolute than ever" comments.
Robin Li's emphasis on content distribution is also directly transmitted to Baidu's product level, in July 2017, mobile baidu released a 9.0 version, which is after The mobile phone Baidu upgraded from card-based to information streaming content presentation form in May 2016, the browser properties of the product was greatly weakened, and as an information distribution portal was greatly enhanced.
The shift has also redefined Baidu's mobile search and content distribution. Baidu App had an average daily user base of 151 million, up 19 percent from a year earlier, while the first demand for search results was more than 40 percent, according to third-quarter results. At the same time, Baidu's mobile revenue rose further to 80% of revenue, which is in line with the current trend of mobile digital advertising.
Second, the continuous investment in the information flow business has finally paid off.
As the world Chinese s largest search engine, Baidu in the content and technology of information distribution have a strong accumulation, naturally it is easier to cut into the direction of information flow, to provide more accurate recommendations and richer content. At the same time, at the business model level, search-plus recommendations are complete for both users and advertisers who pay for the entire business model.
In the third quarter, Baidu's average daily user life increased by 68% year-on-year, and as of September 2018, Baidu's 100 creators had reached 1.5 million, while Baidu's short video products had averaged 12 million live per day in the third quarter, making it the fastest-growing app in Questmobile statistics. In the long video content market competition corresponding to short video, the number of members of Ai Qiyi has reached 80.7 million.
If 2016 and 2017 are Baidu's thick accumulation period in information flow content, then 2018 is Baidu's information flow business in the bumper period, Baidu's investment in the content ecology, but also let the information flow become Baidu's revenue and profits both high-speed growth of the direct driving force, its advertising revenue to obtain such eye-catching data is not surprising.
Finally, AI empowerment also allows Baidu to establish product differentiation.
Over the past few years, the digital advertising market has evolved with the development of AI technology. From online digital advertising from the start to precise identification and reach through AI algorithms, AI technology is now working to make every aspect of marketing smarter. As a technology-oriented company, Baidu has long combined AI technology with digital advertising.
Through Baidu's product matrix, AI is constantly learning the multi-dimensional data left by users on the search, information, entertainment, shopping and LBS platforms, which not only makes it possible to accurately target thousands of people, but also enables more efficient transformation based on Baidu's AI marketing capability framework, while AI also makes it possible for open-ecological cross-scene user operations.
Since its launch at Baidu Developers Conference in the middle of this year, Baidu's smart app has taken 120 days to complete a rapid iteration, two months after launch to achieve a monthly life of more than 100 million. This also allows Baidu to more accurately capture user needs, especially long tail, low-frequency service needs are possible. Through Baidu's intelligent operating system to achieve the full cycle of user management, from intent, interest precision targeting, to small program promotion transformation, to the consumer operating platform to achieve precipitation, wake up, to help advertisers create a marketing closed loop.
Competition is only just beginning
What else is the future of digital advertising?
The explosive growth of digital advertising in recent years is largely related to the popularity of smartphones, enterprises began to put more advertising budget into the digital advertising market, and with the intelligence of various scenarios, digital advertising is likely to have new changes.
1, digital advertising actively expand offline scenes
Ali spent 15 billion shares in offline advertising giant Divided Media, Baidu 2 billion shares in trendy media, the two giants began to frantically grab offline traffic scenes, offline advertising digital began to be re-examined.
It is no accident that the two giants of the digital advertising market share the same path, and the path advertising of ordinary bus stations, subways, airports, railway stations and other places is different, the elevator advertising distributed in office buildings and residences belongs to the "end-point advertising", can more accurately touch the target population. However, the traditional elevator advertising model is rigid, can not achieve precise demand matching, the space for transformation is very large.
Take Baidu's investment in trendy media as an example, through the inclusion of 700,000 elevator screens of trendy media, with "precision touch" characteristics of the endpoint media coupled with Baidu's proud AI platform, which can target advertisers more accurate audiences, provide more competitive services, and Baidu has undoubtedly greatly broadened its advertising channels, and thus help advertising revenue growth.
2, voice interaction will bring new media
Over the past few years, Amazon has invented the smart speaker Echo based on voice assistants, and in Amazon's plans, airing ads through voice assistant Alexa will be a major growth point in the company's future revenue, such as when users search for shampoos, and Amazon will air ads for a shampoo brand. Future consumers are asking about weather, flights, and more, and may also hear ads inserted by Amazon.
China's smart assistant market is the most promising is Baidu, as the largest, most active, most prosperous dialogue artificial intelligence operating system in the Chinese market, now DuerOS activation devices more than 150 million, more than 35 million monthly active devices, more than 300 partners, equipped with DuerOS landing control devices reached more than 160.
According to IDC statistics, in the third quarter of 2018 equipped with Baidu DurOS smart speakers in the Chinese market in the third quarter of shipments, of which the small series of smart hardware in the Chinese market the fastest growth rate, market share increased to 24%, shipments growth first quarter-on-quarter. This year's double eleven period, the small series of intelligent products double eleven period in JD.com, Gome, Pedodo and other three major online shopping platform smart speaker category sales ranked first, in Suning, Tmall and other e-commerce platforms have also become the most popular products in the smart speaker category.
With the popularity of smart speakers and voice assistants, we are entering the era of voice Internet, which will naturally create new advertising revenue opportunities. Although the prospect of large-scale intelligent voice advertising is still relatively vague, but for advertising practitioners, this new medium is undoubtedly a good opportunity to be creative.
3, smart cars will also bring new quantities
The success of Tesla across the ocean has seen many Internet giants see the combination of the Internet and the auto industry, and Internet giants with Internet infrastructure and service resources are burning into the auto industry, which is worth hundreds of billions of dollars a year, and for internet giants, in-vehicle systems and autonomous driving are the two most imaginative breakthroughs.
The on-board system can not only provide the most intuitive gesture recognition, voice and other intelligent interaction methods for in-car passengers, but also can become a pioneering entrance to the service ecology of video, audio, real-time online maps and navigation, and finally enable mobile terminals to perfect intelligent interactive experience transplanted to the car; Profitability of content such as film and television.
It is clear that the new smart screen in the interior space will bring incremental growth to the digital advertising market, which is also Baidu's most promising. By the end of the fourth quarter of 2017, Baidu Apollo Ecology had entered a large-scale growth cycle, and the process of productization, mass production and internationalization of the platform had accelerated.
Up to now, Apollo not only has a variety of regional scenes such as Beijing, Xiong'an, Silicon Valley, passenger cars, unmanned light cars, unmanned logistics vehicles and other models, but also in the road-side perception sensor scheme, side-perception algorithm, vehicle-side perception fusion algorithm and other aspects of the layout of the development of leading road coordination full stack technology, while the capacity continues to improve, Apollo ecosystem is also expanding.
Today, Apollo Eco-Partners has reached 130, and has reached strategic cooperation with Daimler, BMW Group, PSA Group of France, Panasonic Group of Japan and many other top domestic and foreign enterprises. Apollo's huge success has clearly also given Baidu the imagination to further grab market share in digital advertising.
In summary, as long as there are information services and audiences where there will be digital advertising, and the current stage of information flow advertising is likely to be just an appetizer, with the emergence of various new platforms, new scenes and new technologies, digital advertising changes are still emerging, BAT three giants on digital advertising competition may just start.
---