How much money do people have? 71% of China's digital advertising spending is wasted
For the vast majority of consumers, advertising "no disturbing" is naturally the best, but this is obviously a difficult problem for advertising pushers, how to advertise without disturbing the premise of effective "intervention" consumers, affecting their buying behavior? Is China's advertising market environment more complex? How to grasp the platform and frequency of advertising can enhance ROI, so that advertising effectively reach consumers? The technical confusion described above, answered by Del Levin, vice president of marketing optimization at Nielsen China, may point the way for advertisers and agents.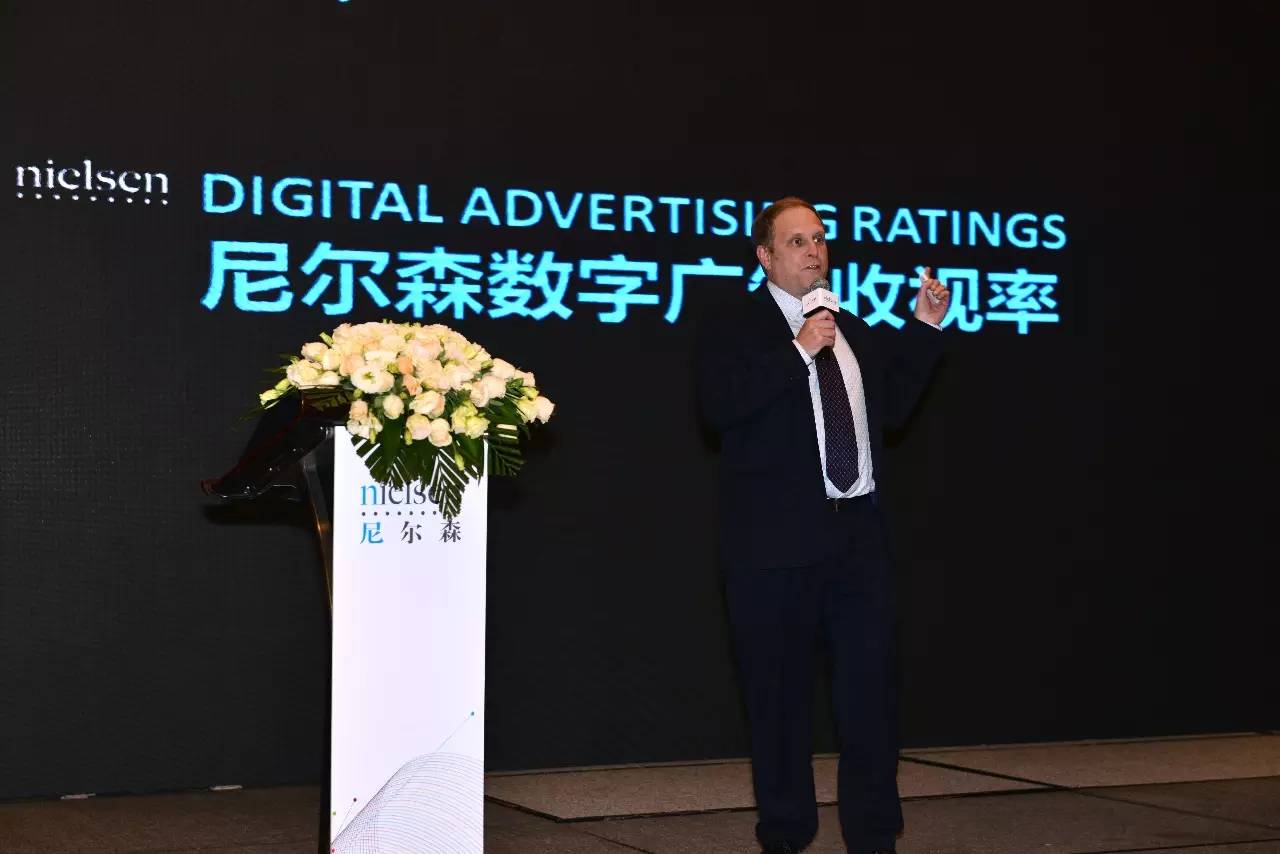 Del Levin, Vice President, Marketing Optimization, Nielsen China 
As digital advertising gets bigger, ROI grows in reverse
At present, the most typical and biggest change in China's advertising market is the shift in the focus of advertising from traditional television to digital media, and the internal structure of digital advertising is also rapidly changing to the mobile side. The complexity of digital media platforms and the increase in cross-screen transactions have prevented advertisers from continuing to participate in games based on traditional rules of the game for advertising, and the free-running delivery model of digital advertising urgently needs to be further normalized by scientific measurement methods. According to Nielsen, 71% of China's digital media spending is wasteful, about 7 or 8 percentage points behind the U.S. On the one hand, advertisers are increasing their investment in digital advertising, on the other hand, there is a mismatched ROI, how to balance the relationship between the two, Del feels that there are a few things all advertisers and agents need to understand before participating in this "burning money" game.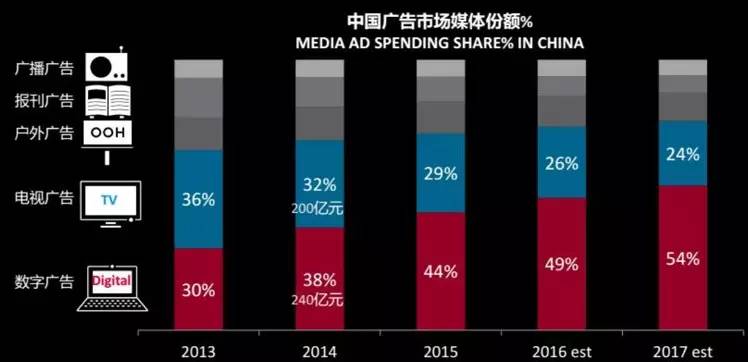 How exactly do you crack the rules of the game for digital advertising?
First, advertisers have to have a correct measurement method to evaluate the frequency of delivery. In Del's view, it is wrong to judge frequencies based on cookies rather than natural persons. To give a simple example: "Everyone has a cell phone and a PC." Consumers use a PC to look at the ad, which is linked to his PC's cookie, which is counted as a person. But at the same time, the consumer saw this advertisement on the phone, the phone and the PC IP is not the same, so it monitors a cookie. Using this measure, it was concluded that two consumers saw the same ad, rather than one consumer who saw it twice. In response, Nielsen launched Digital Ratings, or DAR, a fist product in 2015 to correct this wrong measurement in the industry. DAR works with Tencent to determine whether the phone is the same person as the PC based on each person's QQ or WeChat ID, and this monitoring is aimed at natural persons rather than cookies, the concept of unique audience, not the concept of uni viewqueership. "
If nielsen digital ad ratings are such a correct digital media monitoring tool, then advertisers next how to choose the appropriate digital advertising strategy, Del further elaborated, "First, advertising mainly understand the nature and purpose of their advertising." For example, promotional advertising, its advertising reach does not need to be very wide, but the frequency needs to be higher than the normal frequency, to repeat the discount information to make consumers remember this matter. For the general brand type of advertising, too high frequency may cause consumer disgust. Second, what strategy to use for digital advertising depends on what kind of device you use. Nielsen digital advertising ratings monitoring tool shows that mobile media coverage and geographical distribution is relatively uniform, but the need to strengthen frequency control. Among the consumers reached by the PC side, the proportion of men is slightly higher than that of women, and more types of consumers are required to set up advertising. Another very important feature of DAR is to remove the overlapping data between the PC side and the mobile phone side, and to select the ratio of ads between the two sets of screens based on the ratio of the overlap of the data, to help advertisers make more appropriate choices on frequency control and touch. "Finally, Del Levin reminds all advertisers not to use their vested experience in traditional media for digital ad serving, which takes into account consumers' new viewing habits and viewing devices.
The future of digital advertising in China: procedural buying and automation
When talking about the future development of digital advertising in China, Del believes that procedural purchase and automated delivery must be the big trend. In his view, the future marketing director will pay more attention to the design of what content to communicate with consumers to build brand image, but will slowly reduce the impact of media choice, this work will be automated procedures, better data on behalf of the work. On the other hand, despite the huge potential of China's digital advertising market, China's programd buying performance is still uneven, "advertisers have to use a very precise verification tool to constantly adjust their algorithms when choosing procedural purchases and DMP Platform." "The current monitoring tool on the market is to use 2 million netizens as a sample, but only 2 million samples to calculate some fine adjustments, and can not accurately determine whether the adjustment is correct. A large number of samples is an important prerequisite to ensure the accuracy of algorithm adjustment. DAR is a real big data product, it uses Tencent's 832 million consumer data as a sample, so as to accurately verify whether the adjustment in the algorithm has played a practical role.
As far as the company's own development is concerned, Del says Nielsen's business framework will not change, still monitoring what consumers see and buy, and the only thing that has changed is what consumers see and hear, namely, the eyeball economy, from traditional televisions to computers to tablets and mobile phones, which has led Nielsen to develop many new businesses in monitoring consumers' views, including integration between screens, moving more from monitoring traditional television media to monitoring the development of digital media. In monitoring what consumers are buying, with the rise of e-commerce platforms such as Ali and JD.com, Nielsen has expanded its monitoring range from offline sales to more than 90 percent of e-commerce sales in China, providing advertisers with a more comprehensive perspective.

The ups and downs of an industry
www.adquan.com
▼
Wesyn adquan_2012 Posts news@adquan.com
---