These numbers start with a call, either an ad or a liar! The girl's three million calls are gone!
Usually receive the number beginning with "400", either advertising calls or scam calls, the best way to deal with them is to hang up the phone.
No, a Nanjing girl was cheated of 3 million by fake customer service inside a 400-start phone! Think about it and be extremely scared!
That's how the girl fell into the trap!
On the afternoon of July 7 this year, Miss Wang, who had always wanted to buy a house, saw an auction announcement from the court on Taobao, there was a house auctioned by the court, both the size of the house and the price made Miss Wang heart-tinging, she immediately contacted customer service, customer service told her, because the total price of the house is relatively high, according to the relevant rules of Taobao auction, miss Wang is required to pay a deposit with Alipay, while raising her Alipay trading quota. Because of her love for the house, Miss Wang did not hesitate to contact Alipay customer service to increase her trading quota.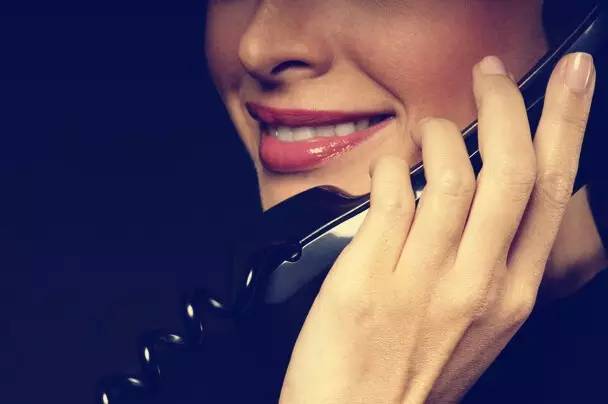 (Network diagram)
Fake customer service
Baidu searched Alipay's customer service phone and fell into a trap
However, Miss Wang did not contact Alipay's official customer service, but on Baidu's website to search Alipay a customer service phone4007082001。

Note: This is the only customer service call
What Miss Wang didn't expect was that the fraud began. When the call is connected,A "customer service" in the phone told Miss Wang, to quickly increase the transaction limit, must be higher than the amount of 100 yuan to Alipay to provide a special bank card account, a total of four times to increase Alipay Day trading quota.
Hearing the "customer service" such a statement, Miss Wang a little hesitant, said his bank card three million dollars of money how can casually call out. At this time, "customer service" told Miss Wang, this account is Alipay dedicated account, only used for "capital verification",The requirement is one hundred yuan higher than the activation card balance, the purpose is to make the transfer payment can not be successfully carried out, do not believe that Miss Wang can first transfer the balance in this way to her husband to see.The letter will be suspected of Miss Wang through this method to her husband 3 million and 100 yuan, it does show that the transfer failed. (Note: The amount is only three million, the transfer of three million and one hundred yuan, it is impossible to transfer successfully).
Serial deception
The fraudster spent only 200 yuan and cheated her out of 3 million yuan
At this time, "customer service" phone did not hang up with Miss Wang, said that if there is no problem, please Miss Wang quickly transfer "capital verification", Miss Wang because she has experimented to find that this method can not really transfer money out, immediately to the so-called special bank card to make a payment, in this instant, "customer service" quickly transferred to Miss Wang's card into two hundred yuan, so that the original balance of 100 yuan above Miss Wang card in the transfer process, not only the balance of sufficient During the third transfer, Miss Wang's bank card transfer was successful.
A look at their huge money actually transferred successfully, Miss Wang suddenly panicked, hastened to ask "customer service" what is going on, at this time, "customer service" in order to delay the time to Miss Wang hit the money quickly transferred, the other side also dragged Miss Wang by phone, told Miss Wang himself has not encountered such a successful transfer situation before, Miss Wang's money can be transferred back, but their limited authority, can only transfer within 10,000 at a time.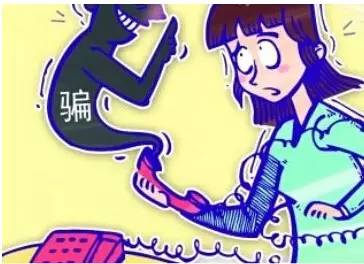 (Network diagram)
In this way, in order to gain Miss Wang's trust, the suspect spent more than 20 minutes to transfer to Miss Wang 23,160 yuan, and these 20 minutes, Miss Wang transferred the money has been quickly transferred by the suspect to other bank accounts. After Miss Wang hung up, she waited half a day and didn't wait for the rest of the money.It dawned on me that I was a fraudster, and eventually lost RMB2999838.
Through the analysis of the situation of this 400 fraud phone, the police learned that the criminals should be in a city in Hainan Province to carry out network telecommunications fraud work, according to this clue, the task force rushed to Hainan to carry out investigation and arrest work.
Upon examination, the Yan brothers initially confessed to the crime of defrauding a woman in Qinhuai District of Nanjing on July 7 with 2,999.8 million yuan, and more than 20 other telecommunications fraud cases were solved by the Luzhou police. This Jiangsu Provincial Public Security Bureau supervision of the city of Nanjing this year, the largest amount of telecommunications fraud involved in the case successfully solved.
In order to improve customer service quality, large domestic enterprises have basically opened 400 phones as a customer service hotline. However, some criminals use the general public trust in 400 phones, build 400 telephone platform or use arbitrary display software, showing banks and other large formal enterprises 400 number fraud, some people do not pay attention to the trick.Formal large enterprise unit 400 hotline, only as called to use, will not be used as a calling call.
Via Yangzi Evening News (yzwb20102806) reporter Yu Rui
Copyright belongs to the original author, if there is infringement, please contact in a timely manner
---
If you think the content of small editing is very practical, you have a lot of help, encourage a hard little editor!Order a zan!
---